Do you ever get something and then right after, you find something you like more ? That's what happened with our kitchen lights. Although I'm slightly embarrassed that it's been less than a month since we installed the other ones, I'm so excited to share the new ones. It's not that I didn't like our previous lights, BUT, I've wanted these new lanterns for such a long time. And of course, they went on major sale right after we put up the other ones. So….here we are…the second kitchen update reveal!
*This post contains affiliate links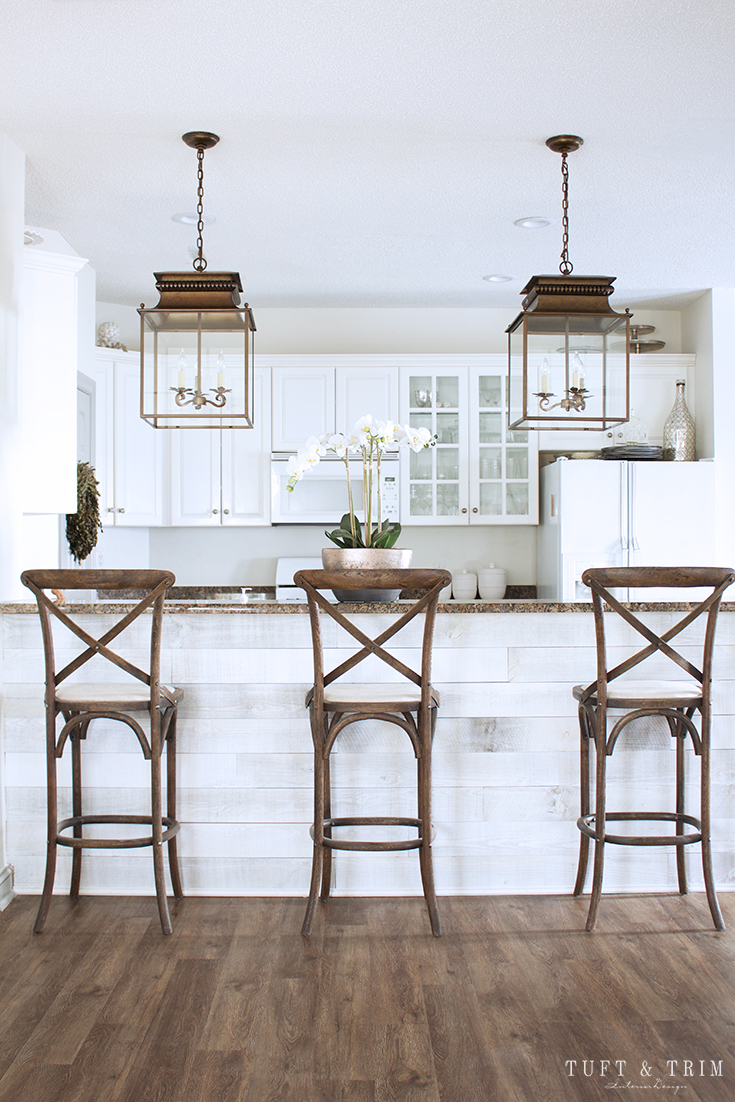 Reason #1 that I HAD to have these lights: They are the perfect finish! And I mean perfect. The distressed bronze matches our wood stools and granite and creates a soft contrast to our white cabinets. The previous lanterns were more of a black which I felt were to stark of a contrast with the majority of our home. 
Reason # 2: They resemble an antique street lamp. How charming is that? I love the elegant and ornate details and flower shaped bobeches. If you don't know that word (I didn't), it's the collar on a candle socket designed to catch the wax. Fun fact of the day!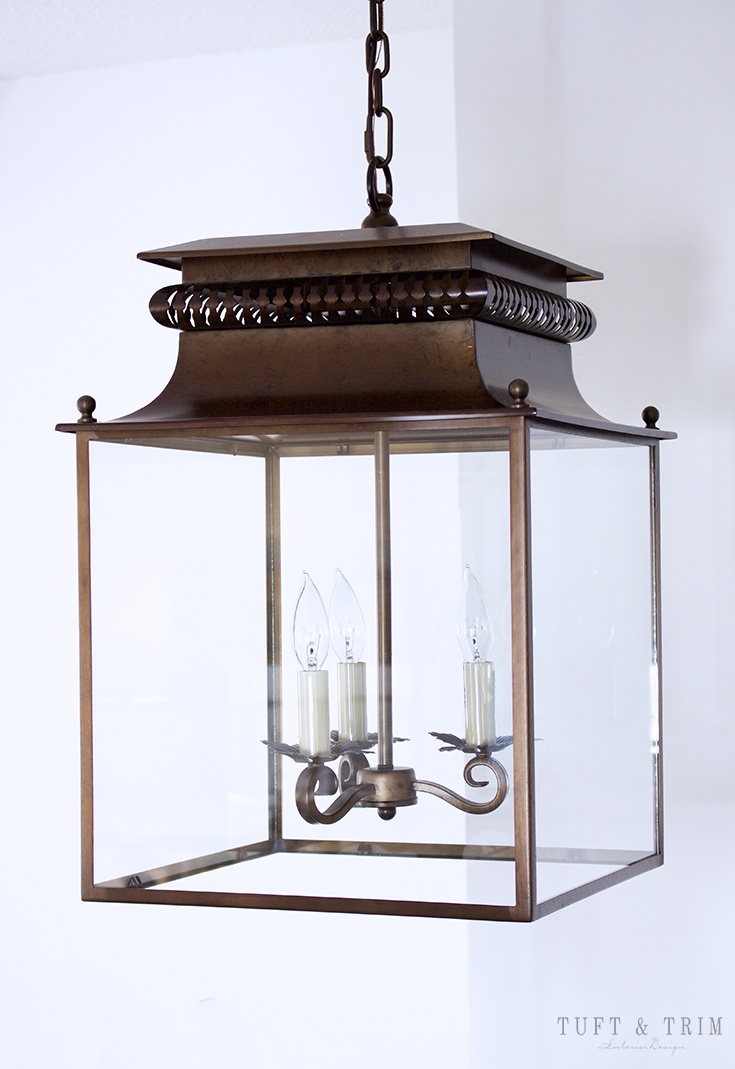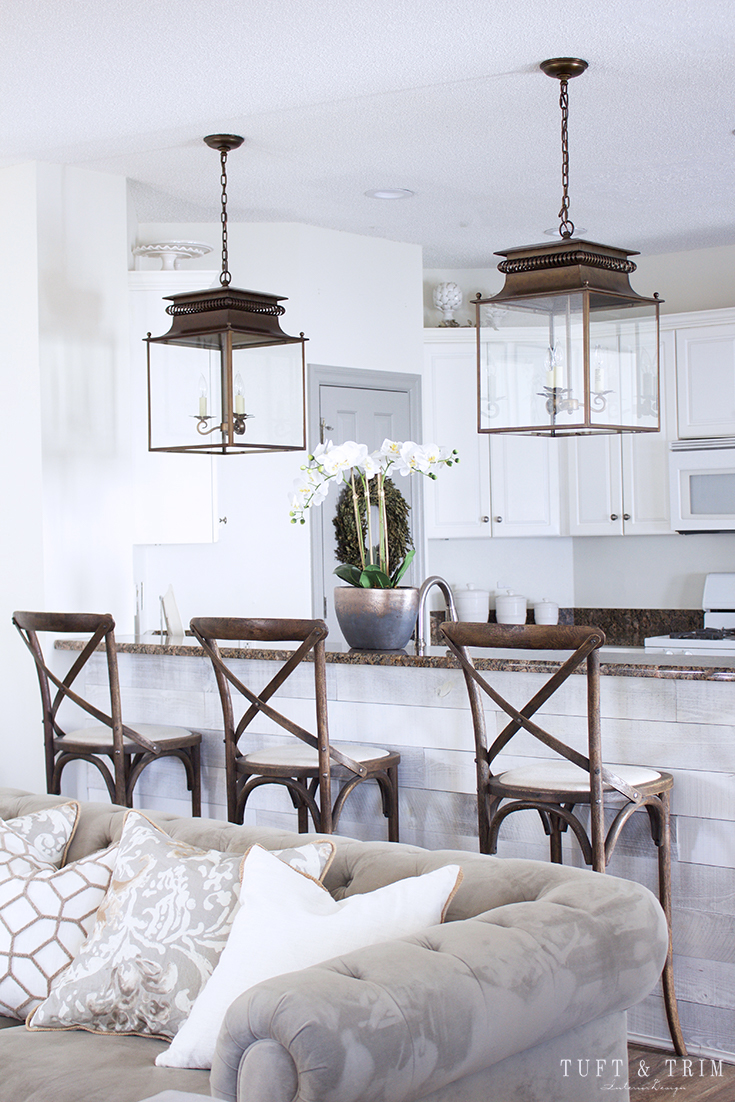 The third reason I had to have these lights was their size. They are large enough to make a statement without overcrowding or separating the space. I feel like the most common mistake I see is going too small with lighting.. it's ok to go big!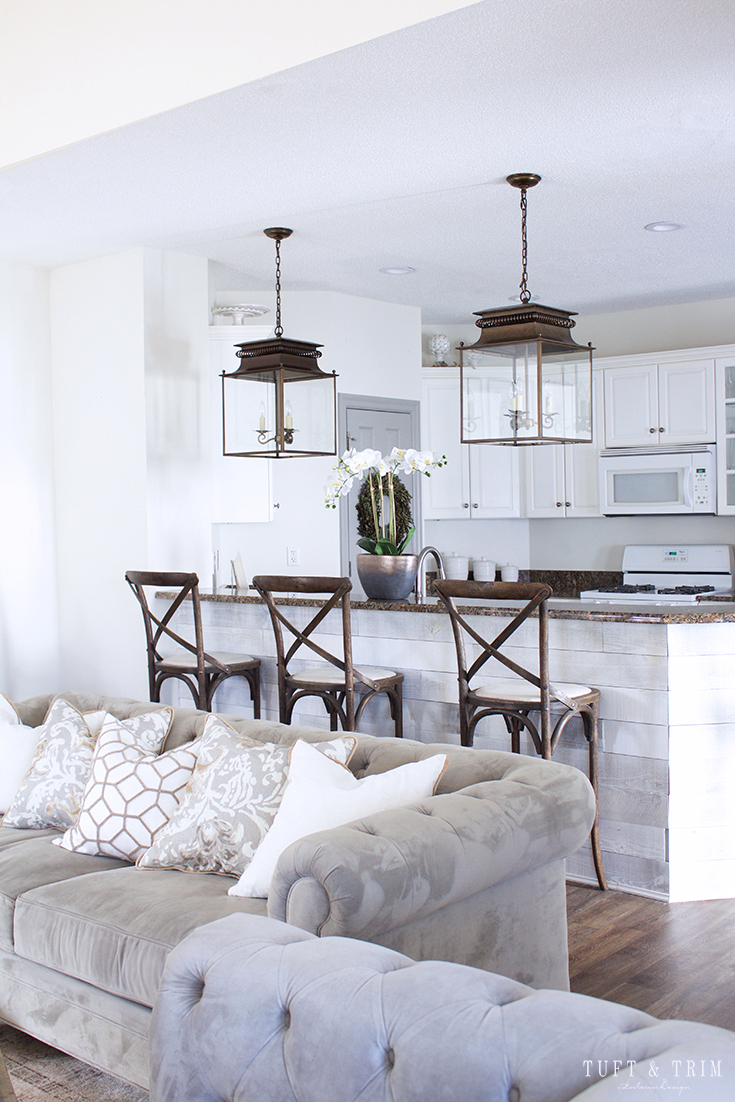 The new lanterns are just what I hoped for  and I don't plan on changing them anytime soon. If you love the lights as much as I do, you can shop them along with some of my other favorites! If you haven't seen the before and after pictures of our kitchen previously, head on over to my kitchen reveal.
If you'd like to be updated with more design tips and inspiration, please join the newsletter below and/or follow me on Pinterest or Instagram.

Related posts: