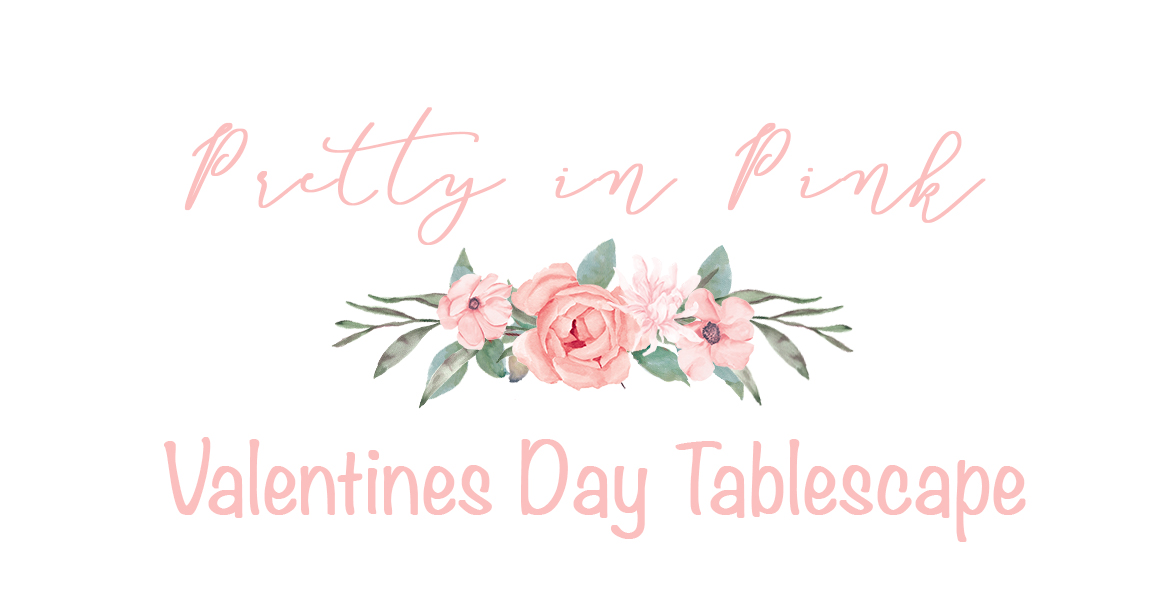 Welcome to our Valentines Day Blog Hop! 
Thank you so much for stopping by, I'm so happy you're joining us today. I've teamed up with a fabulous group of bloggers to bring to you Valentines Day decor inspiration. Previously on the the tour Rachel Elizabeth Creates shared her gorgeous tablescape and now it's my turn to inspire you. I'll be sharing my pretty in pink tablescape decorated in celebration of this lovely occasion. So put your party pants on and enjoy today's tour filled with sweets, treats, and everything pink!
*This post contains affiliate links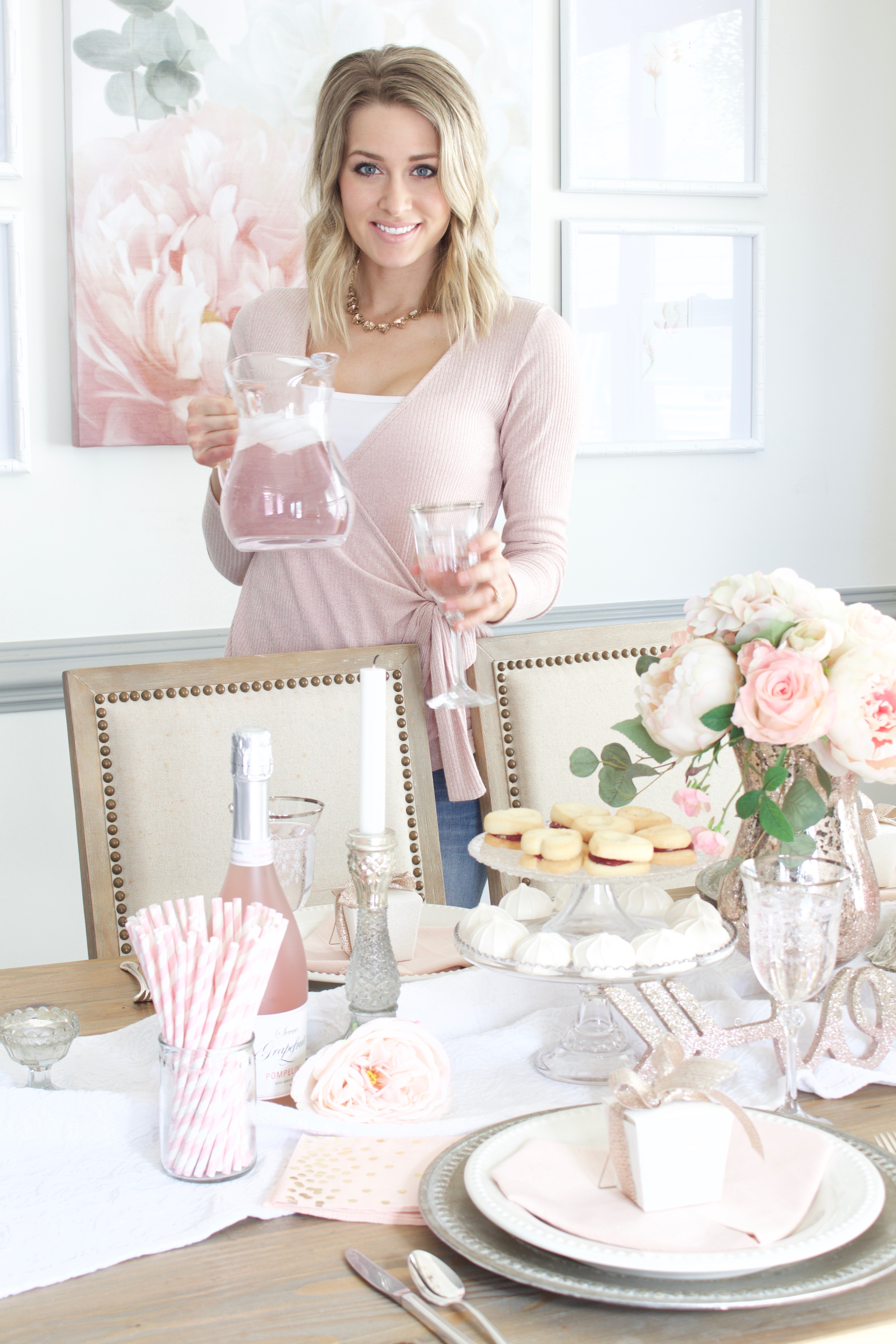 This year my Valentine's Day tablescape is ready for a girls night full of too much sugar and champagne. I'll take any excuse for a some girl time and this occasion was the perfect opportunity. Plus, I'm sure my husband wouldn't appreciate all the pink decor as much as my friends!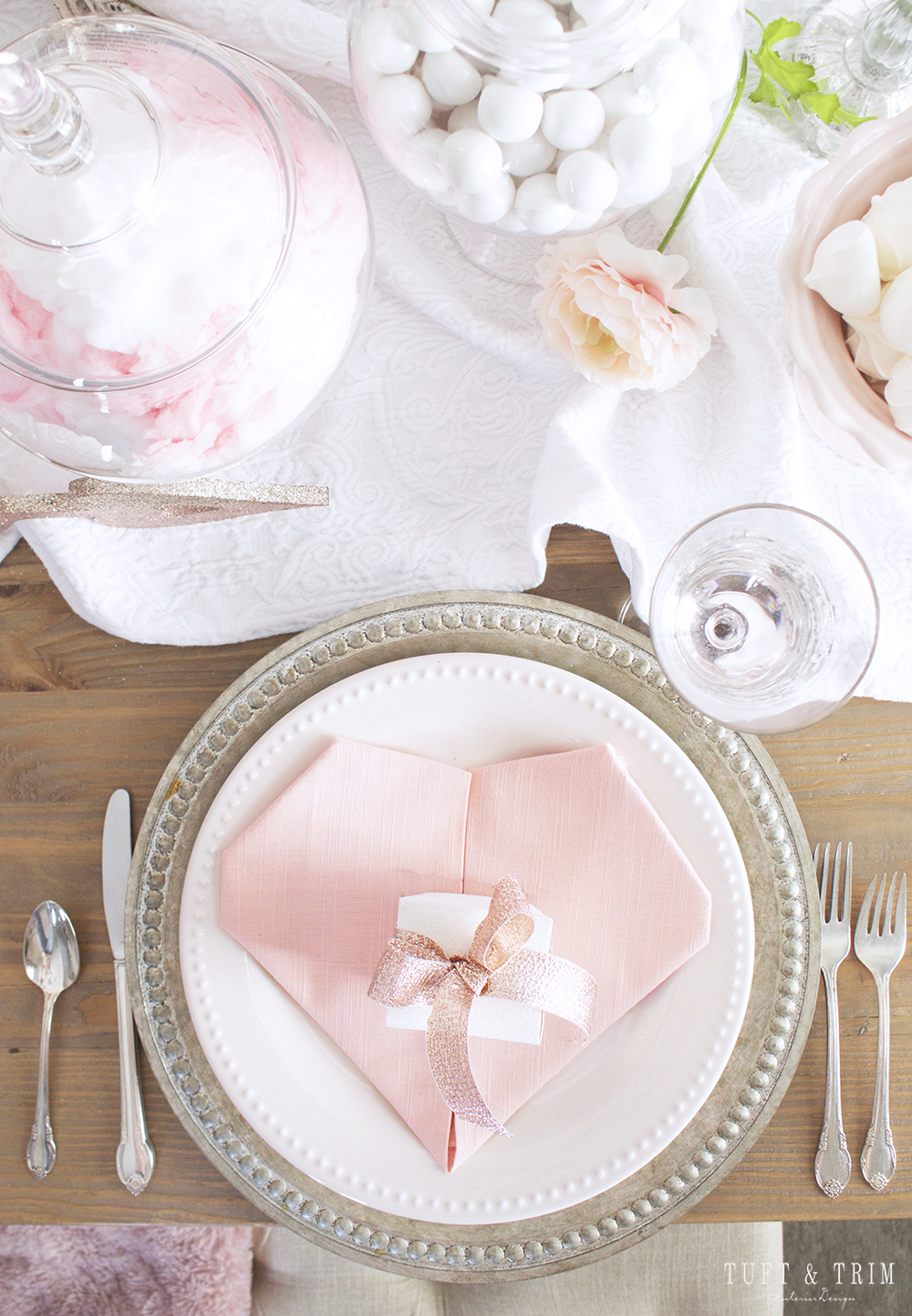 Thanks to pinterest, I found this fabulous idea of heart shaped folded napkins! And they were totally easy to make. Below are the instructions if you'd like to try it yourself!
How to Fold a Napkin into a Heart:
Fold a square napkin in half, bringing the top edge down toward you. Fold it almost in half again, bringing the bottom edge up, just short of the top. With your finger pressing firmly at the center bottom, fold both sides up, meeting the middle. Turn the napkin over, keeping the point toward you.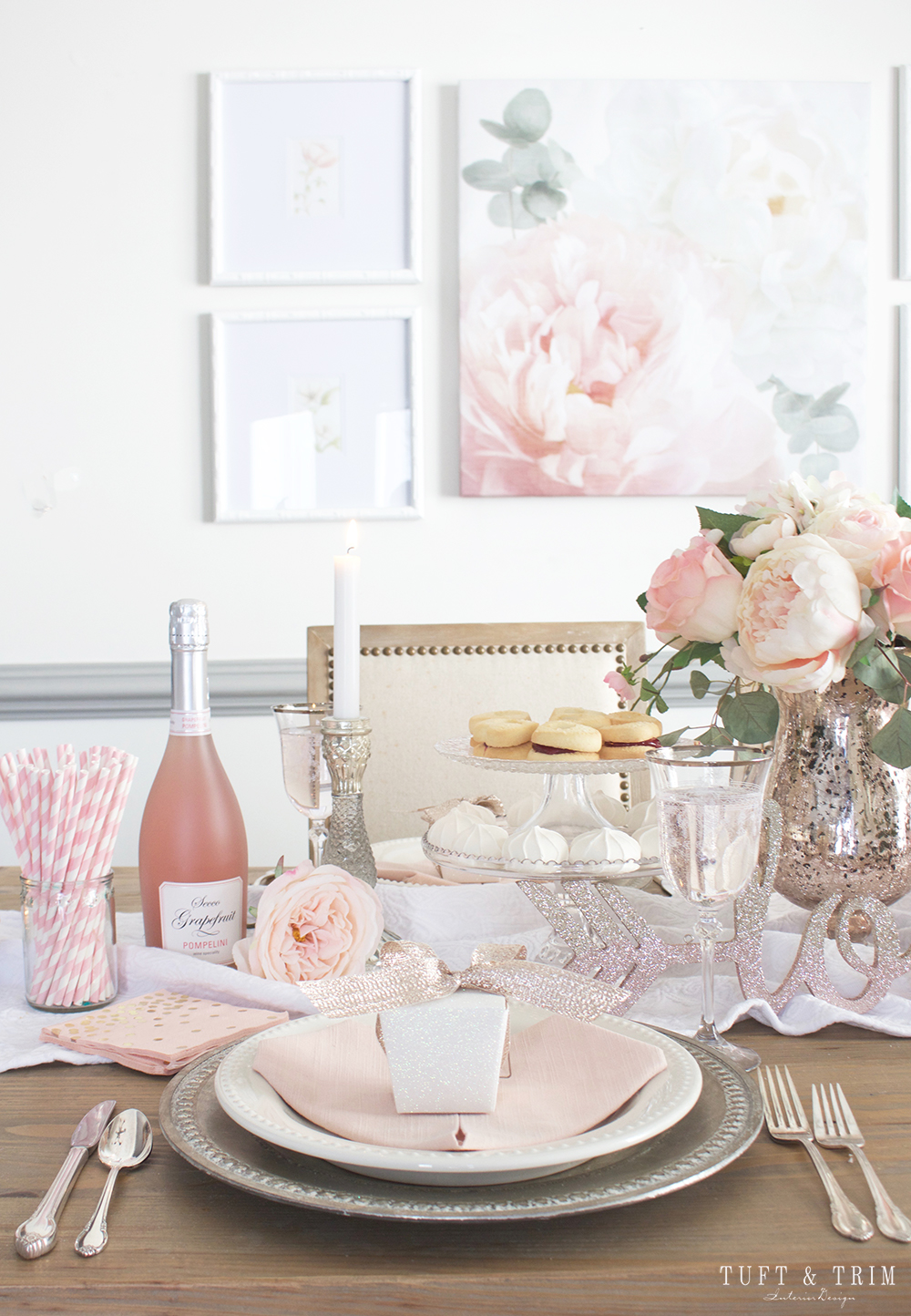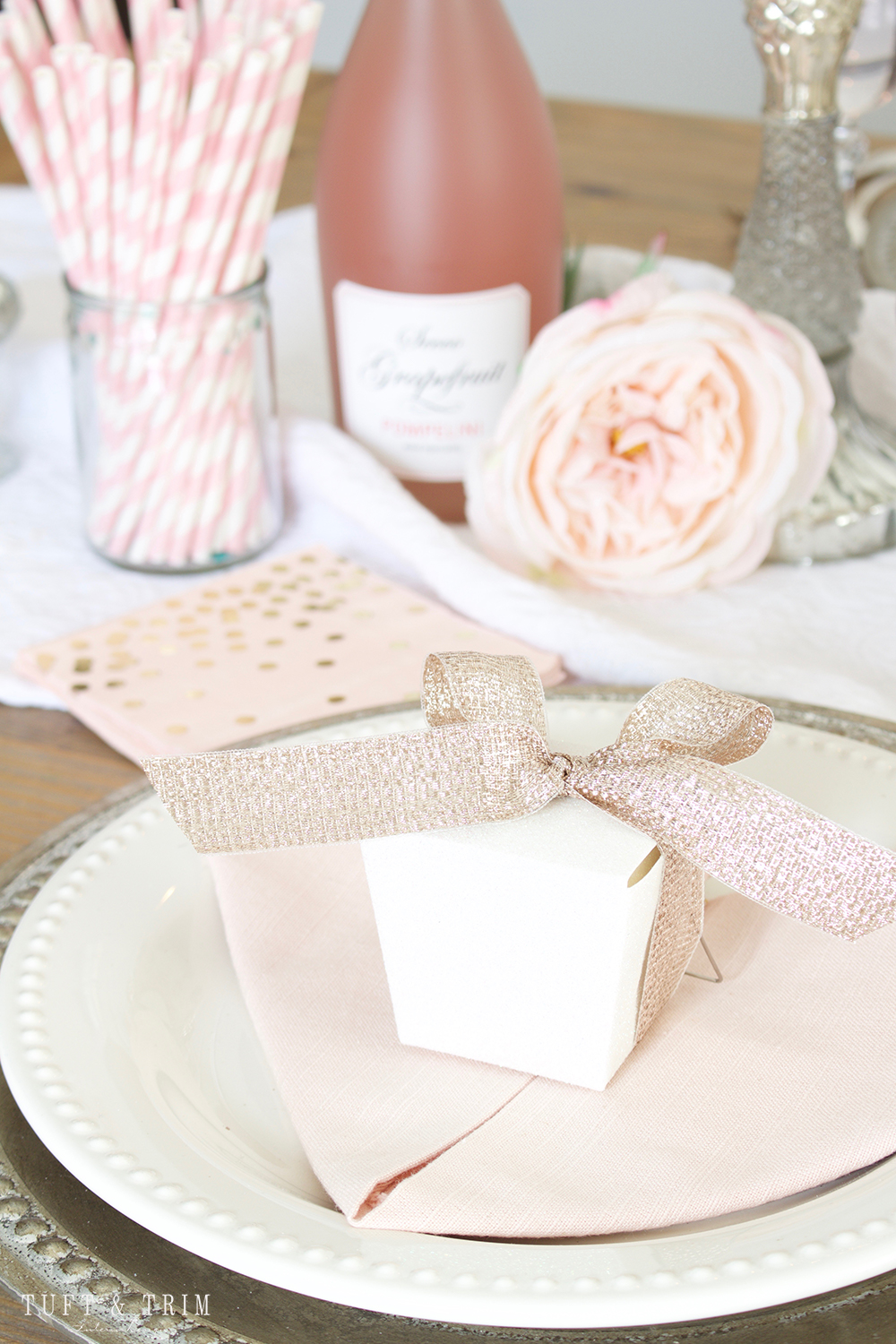 Each friend leaves with a little box of candy tied up with a glittery bow. I'm a sucker for party favors and had to have these when I saw them at Michaels.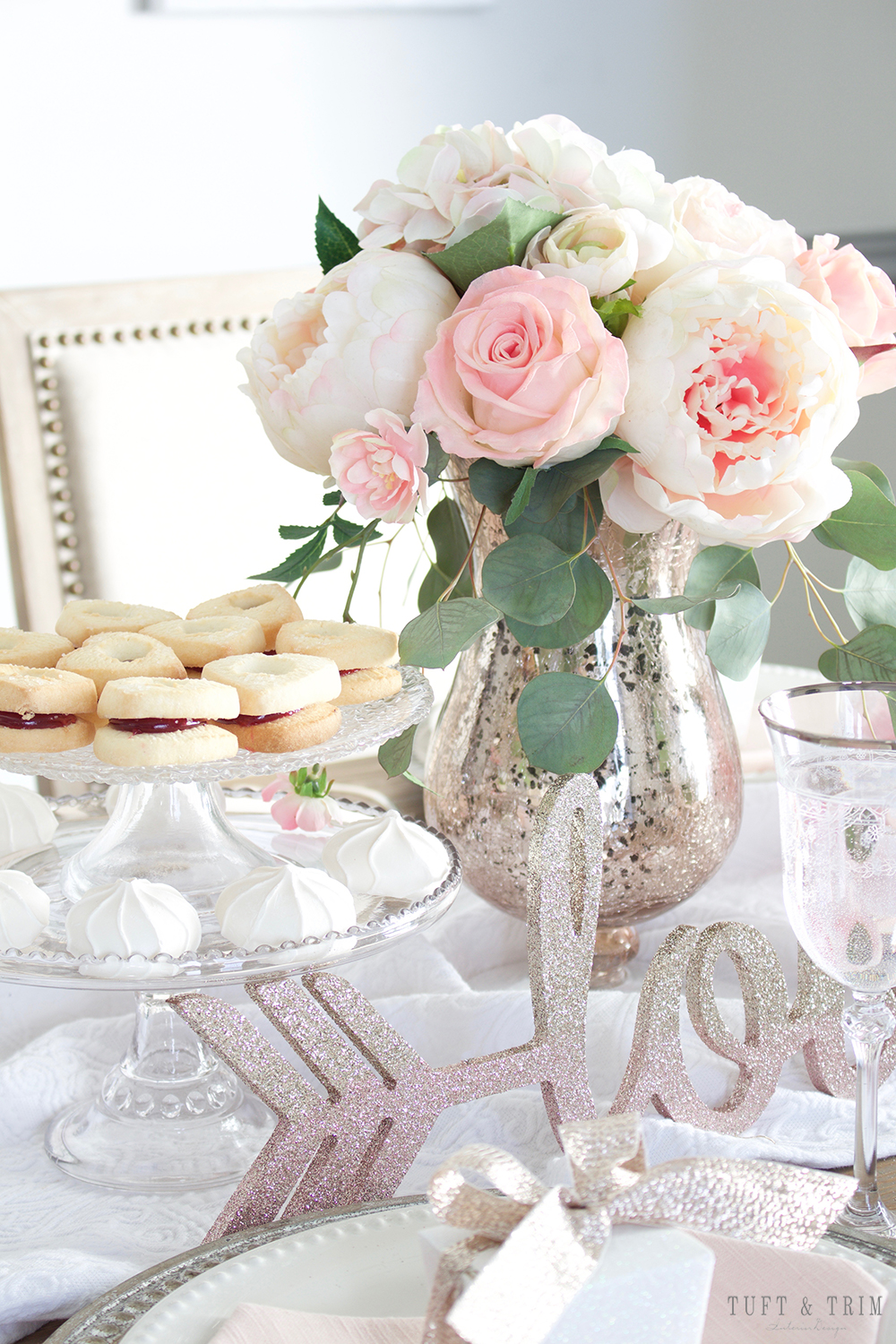 These heart shaped shortbread cookies with Raspberry filling from Trader Joes are my newest addiction. They are amazing! I've been swatting my husband away from the treats all day. At this rate, there won't be any left for my friends!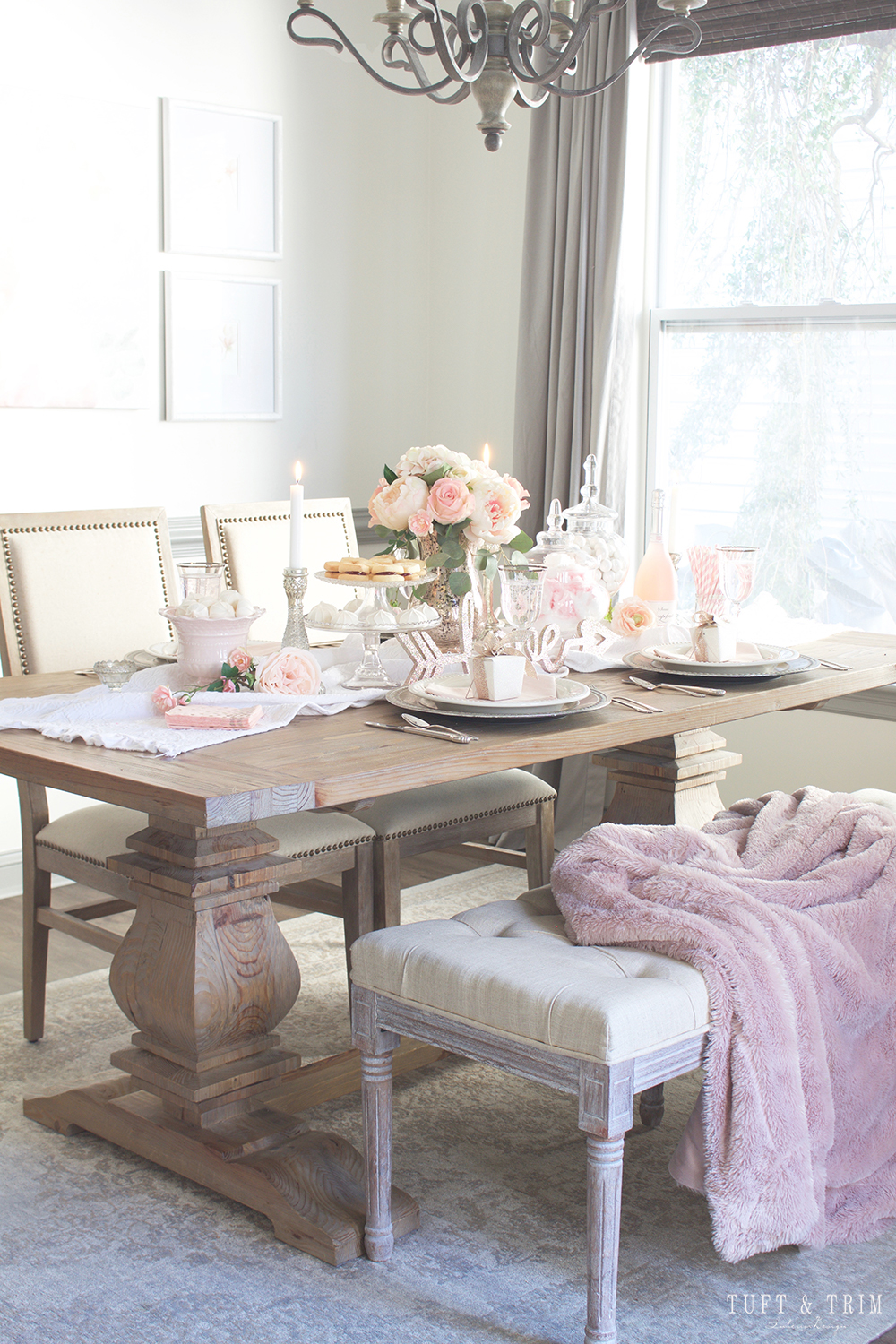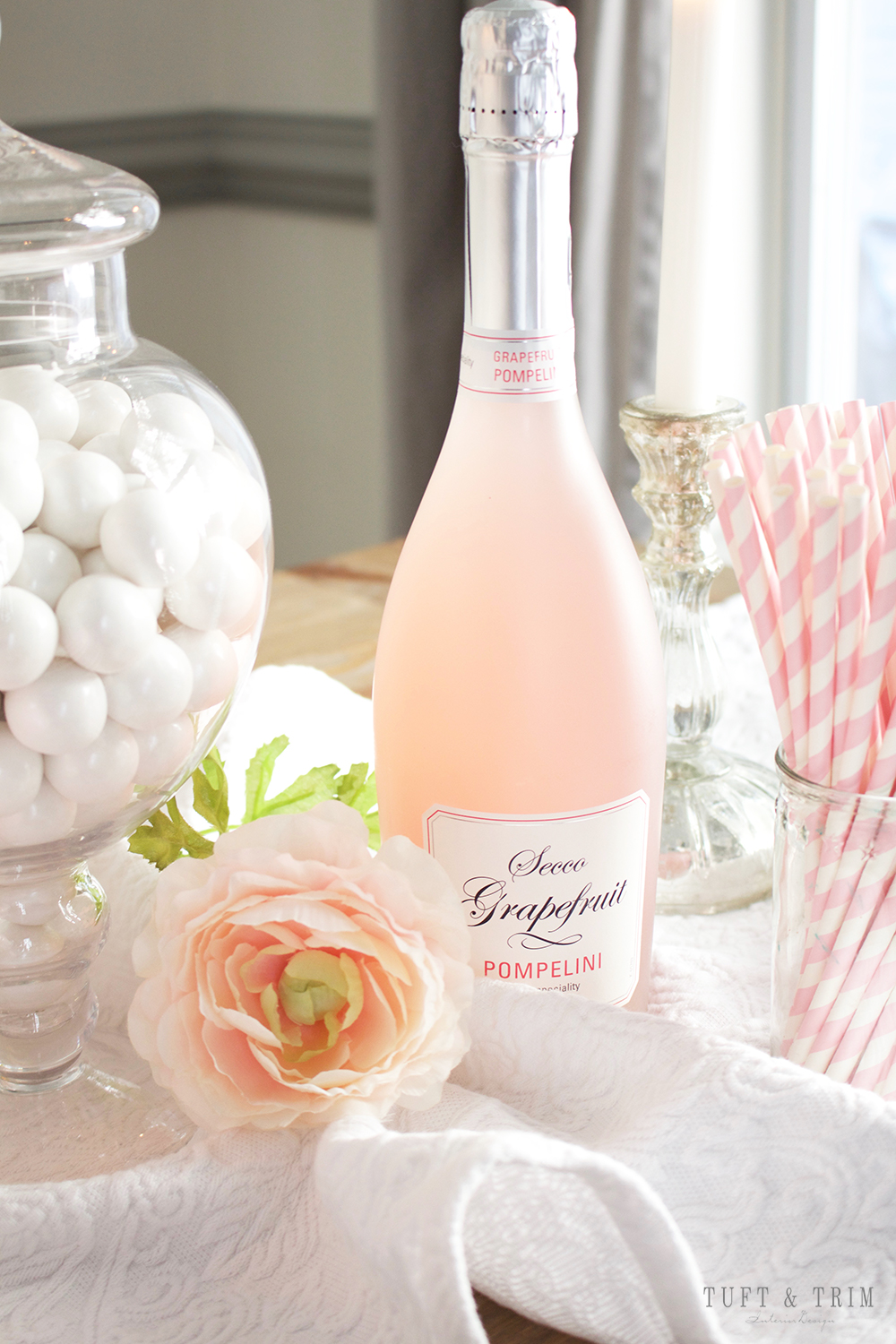 Another great find from Trader Joes was this Grapefruit Pompelini. Not only is it yummy, but isn't the bottle beautiful? That's always a plus..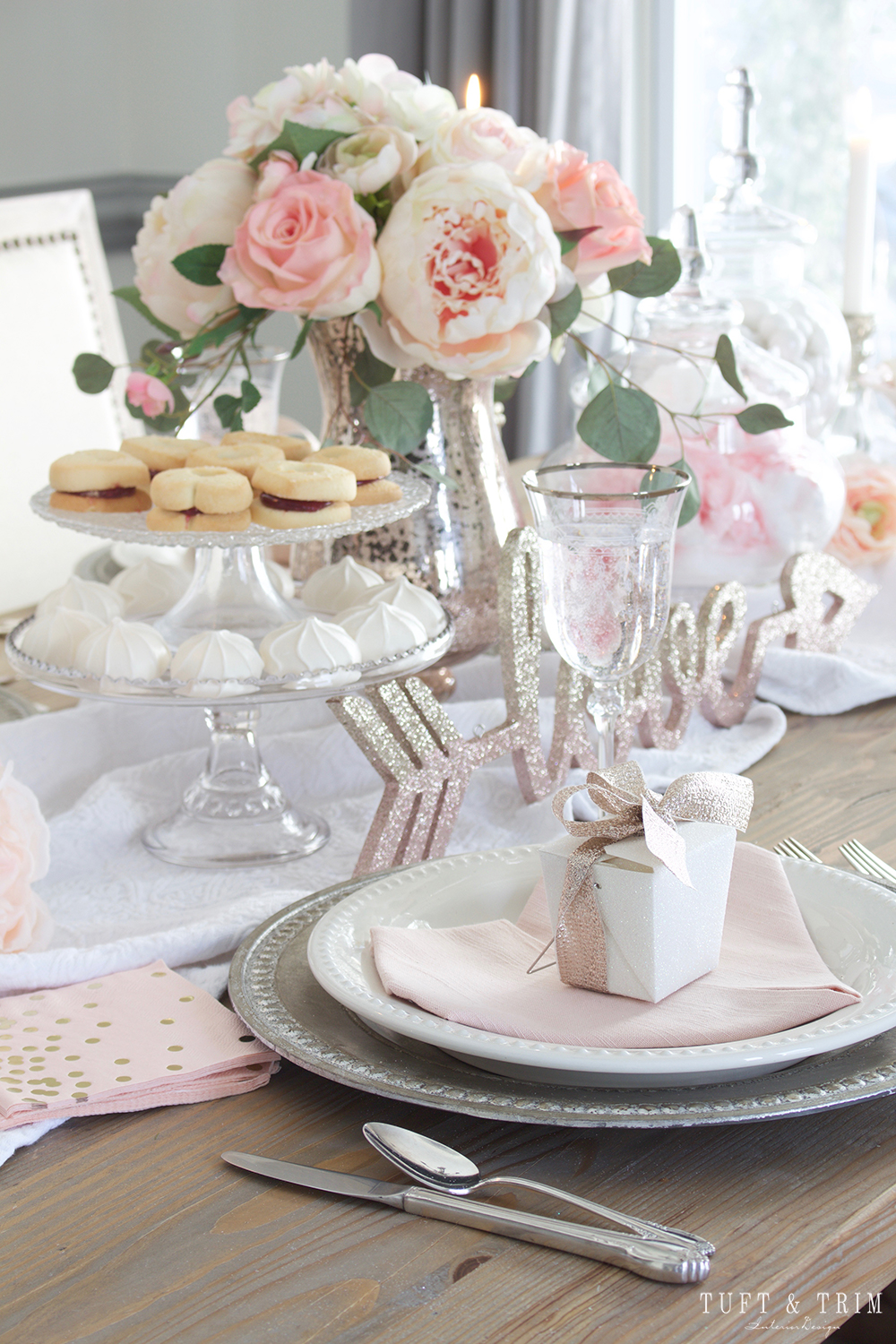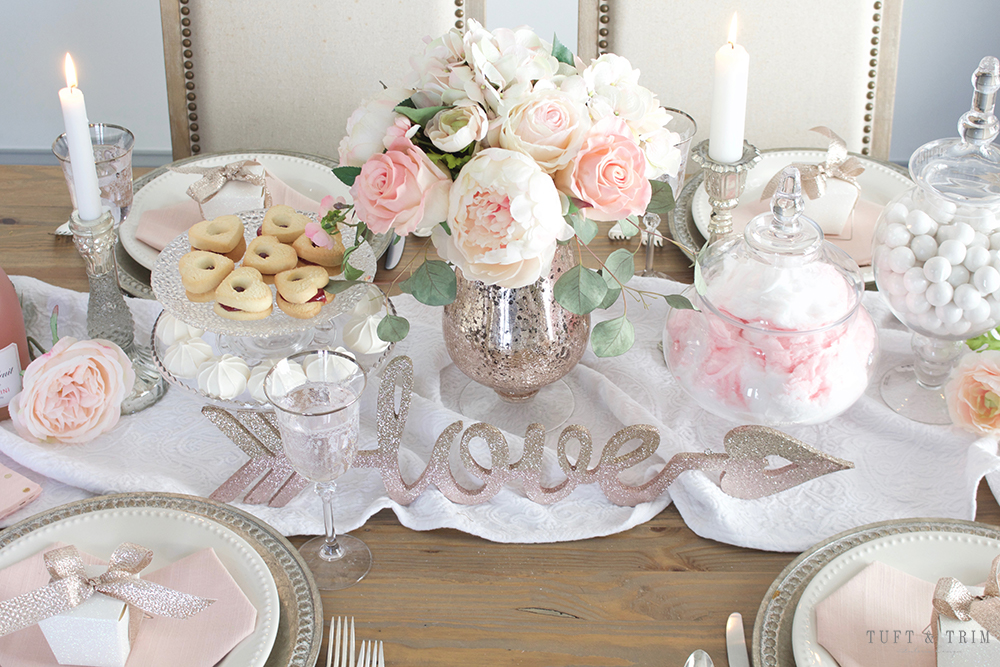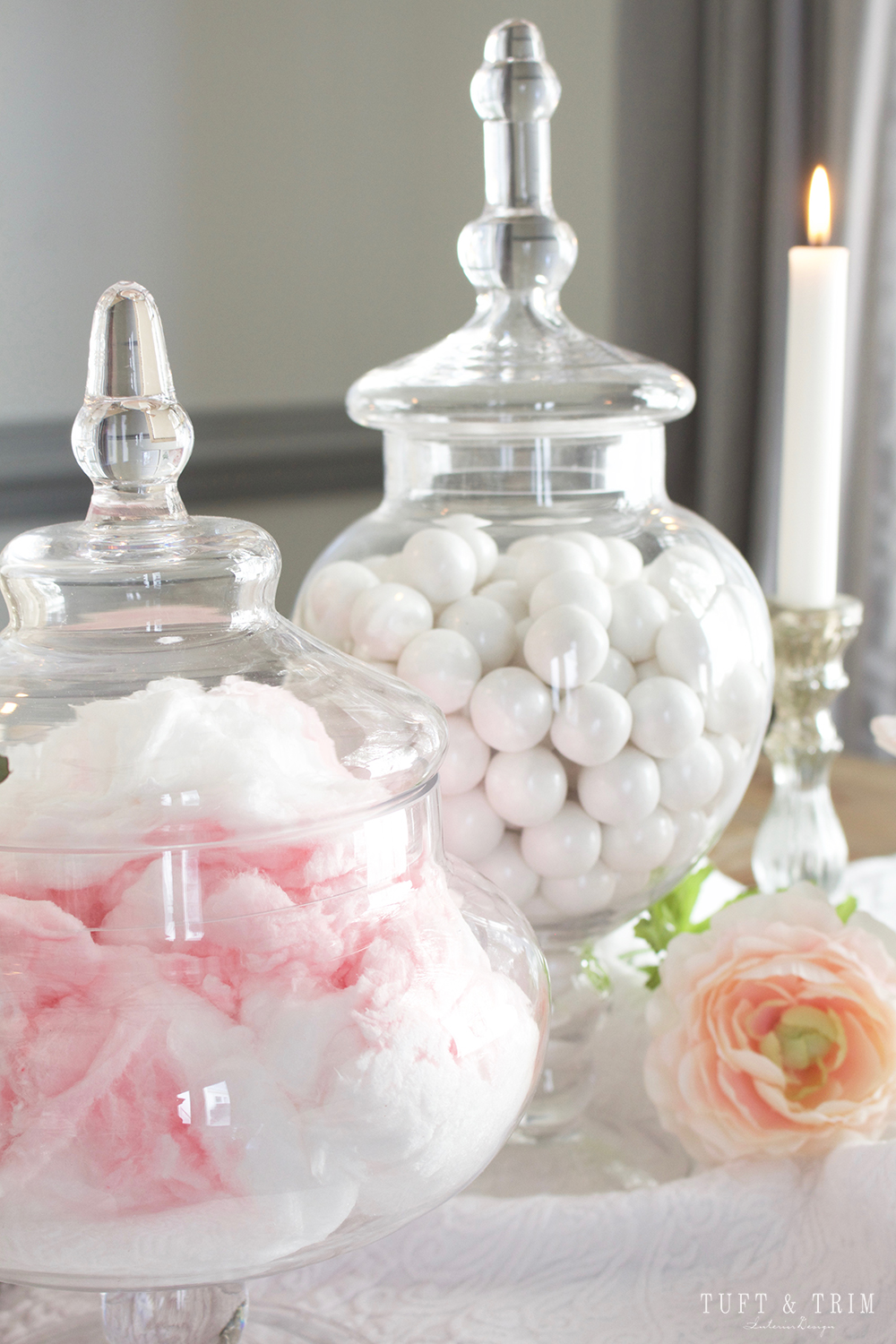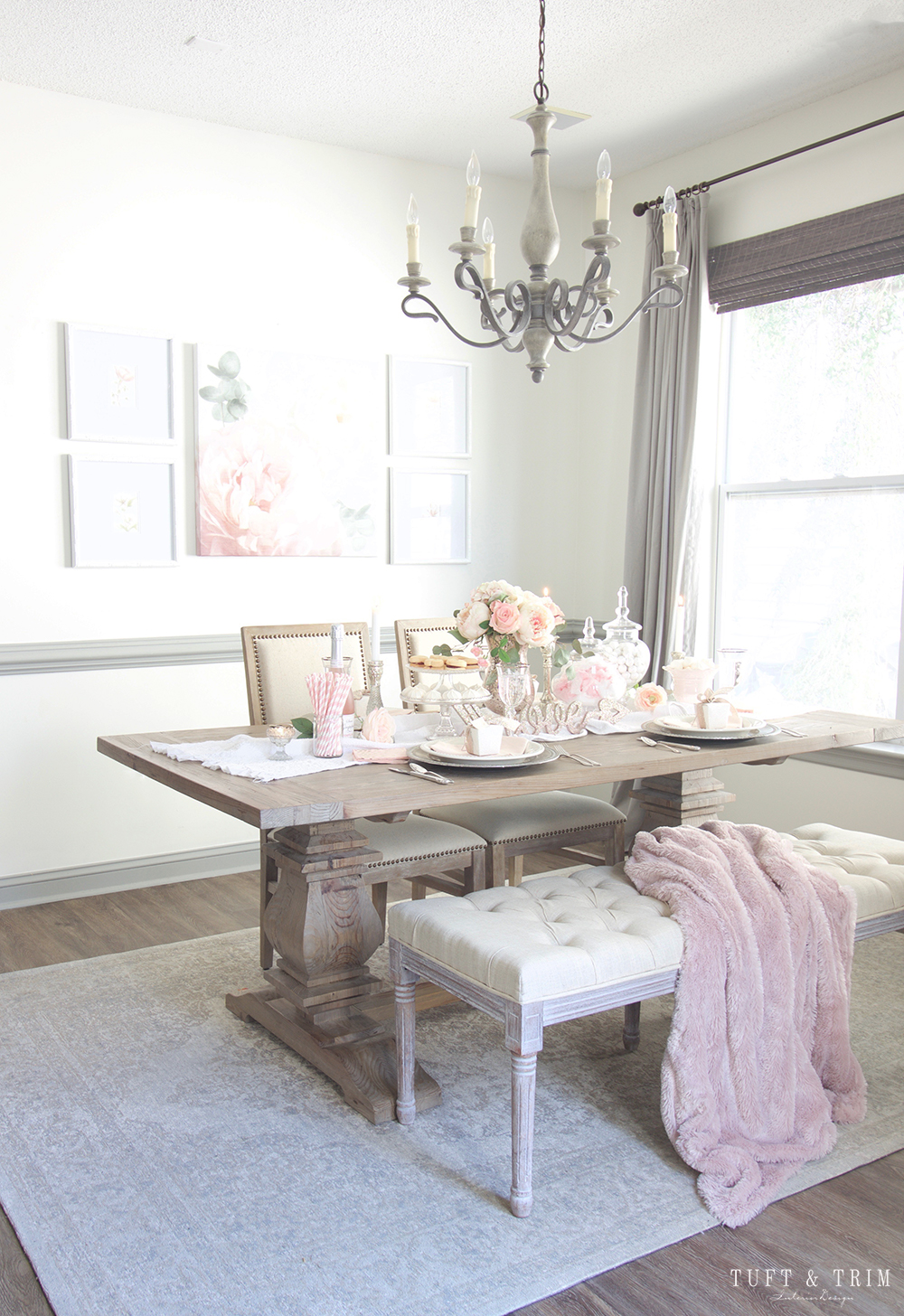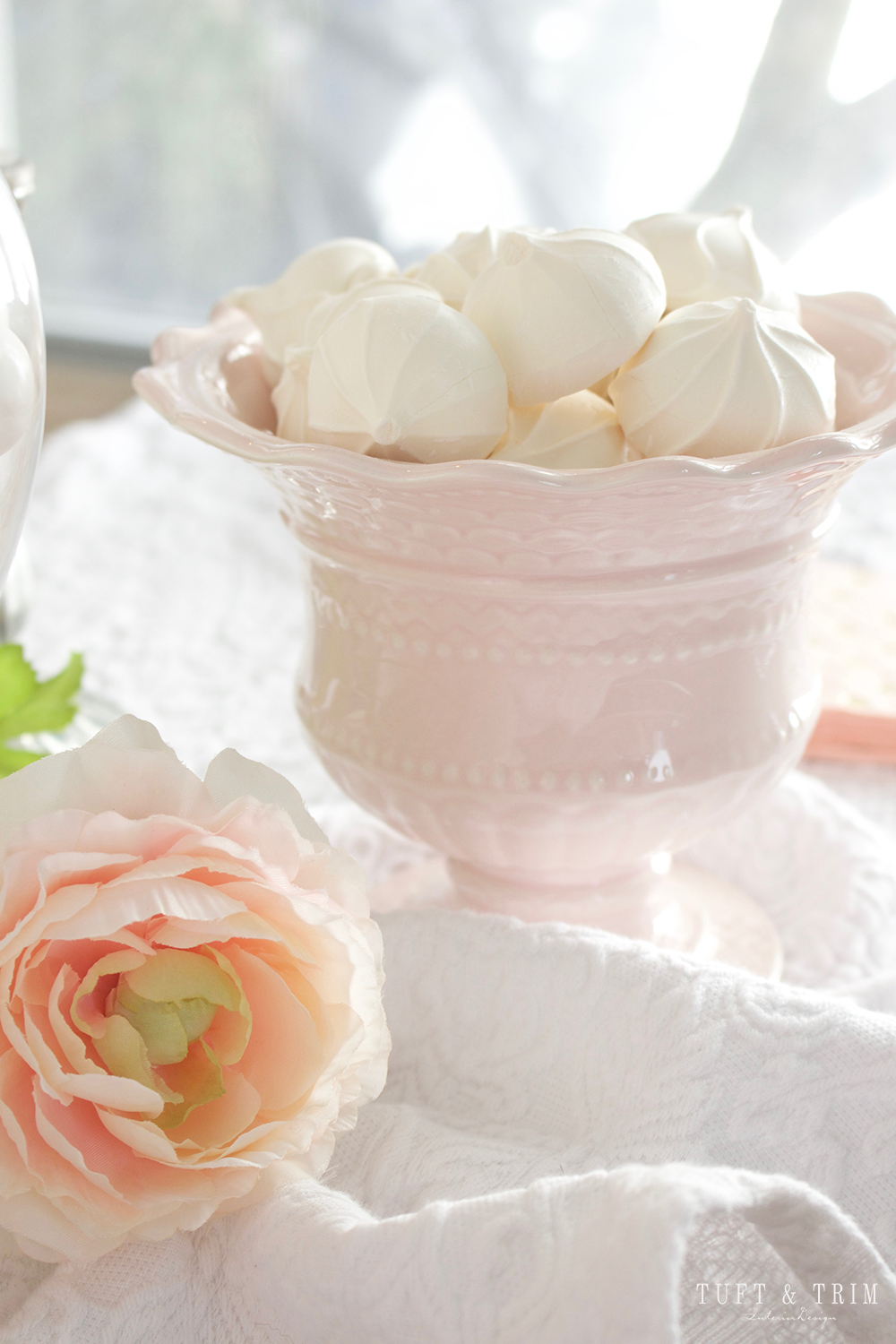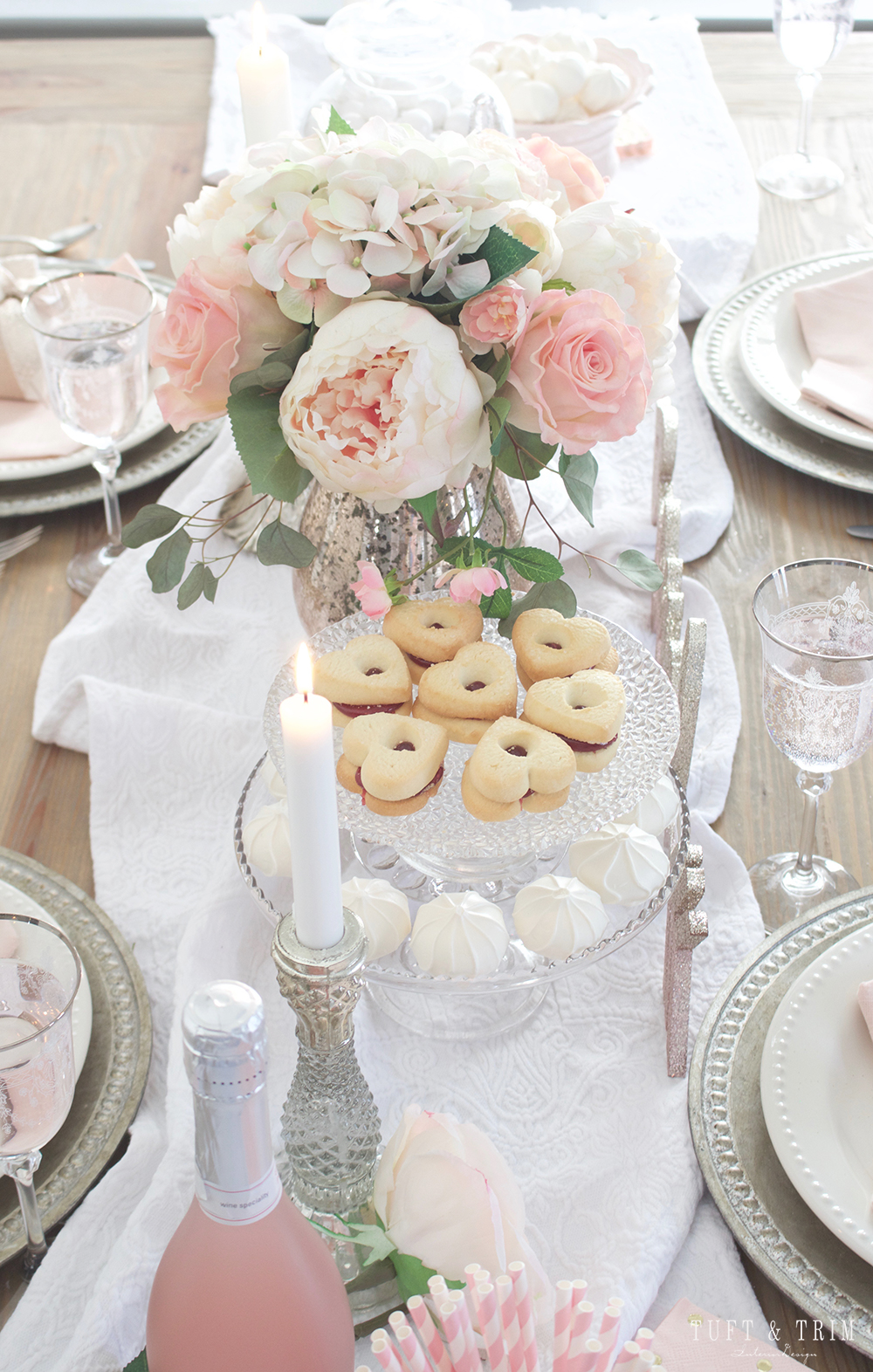 Well, that's it for today! Thanks again for taking the time to join us. I hope you enjoyed my pretty in pink tablescape. If you don't have a sweet heart this Valentines Day, don't let that stop you from having some fun. Get some friends together and take this as an opportunity to indulge! Your next stop in our at home blog tour is Alyse Warren. You won't want to miss her beautiful home, or any of the other bloggers on todays tour. You'll find each blogger listed below!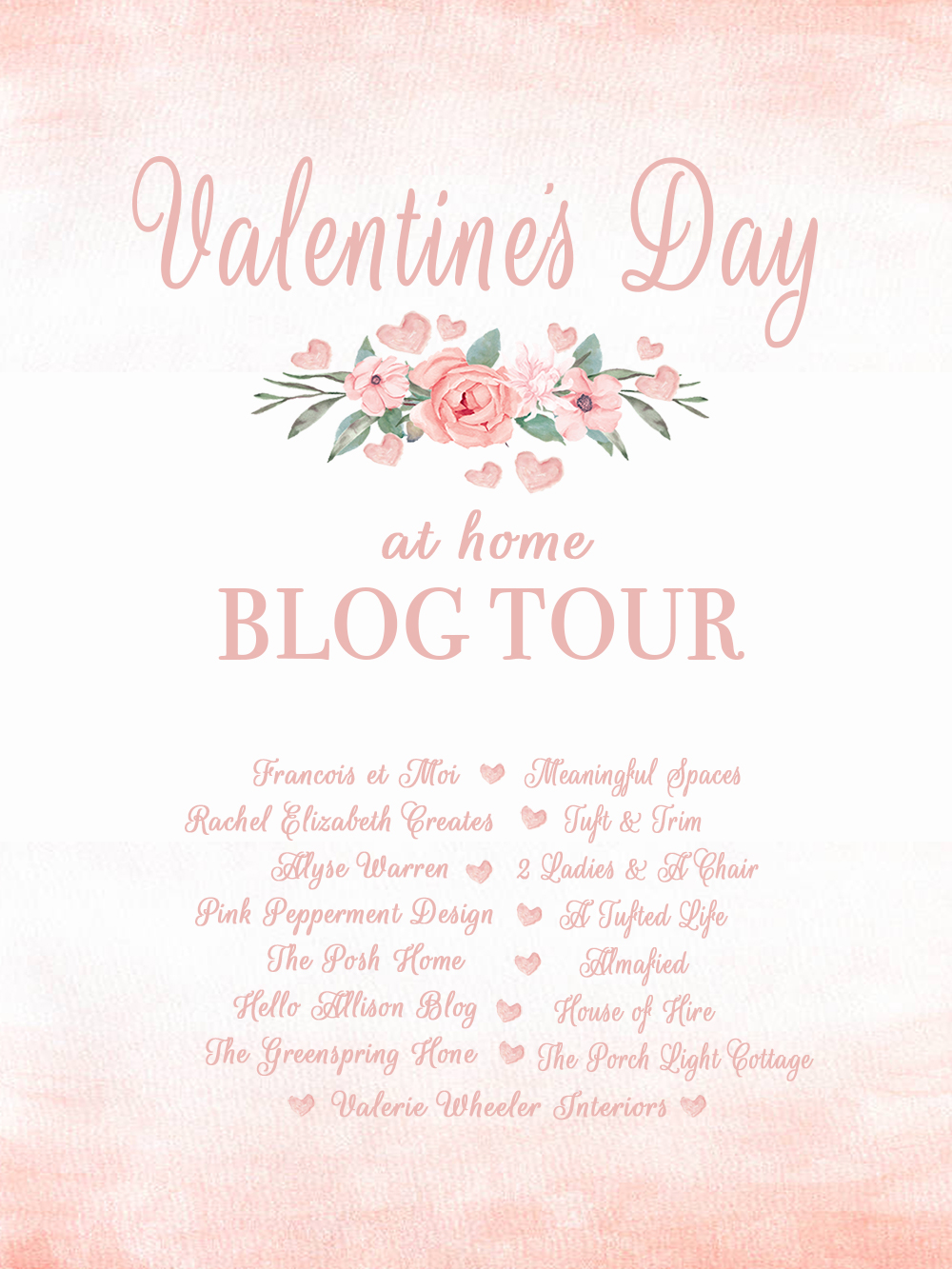 Tuesday's Posts

Francois et Moi / Meaningful Spaces / Rachel Elizabeth Creates / Tuft and Trim / Alyse Warren
Wednesday's Posts

2 Ladies and a Chair/ Pink Peppermint Designs / A Tufted Life / The Posh Home / Almafied
Thursday's Posts

Hello Allison Blog / House of Hire / The Greenspring Home / The Porch Light Cottage / Valerie Wheeler Interiors

Related posts: