My dream has always been to live near the beach. I'm finally there and I'm loving every minute of it. In my mind, nothing beats the clear skies, soothing sound of  waves, and the beautiful view. I also have discovered my passion for coastal decor. To be honest, that's something I never thought I'd say.. I tend to grow tired of the real cheesy, themed beach decor. But I love creating a space that carries the calm and soothing feel of the beach, without screaming "BEACH". 
This week I'm excited to share a small glimpse into a living room I've been working on for a client. The theme of the space is coastal contemporary. We chose to go with a soft and soothing color palette mixed with shades of blue and various textures. See for yourself how you can create a coastal themed space by just using the right pieces, textures, and colors.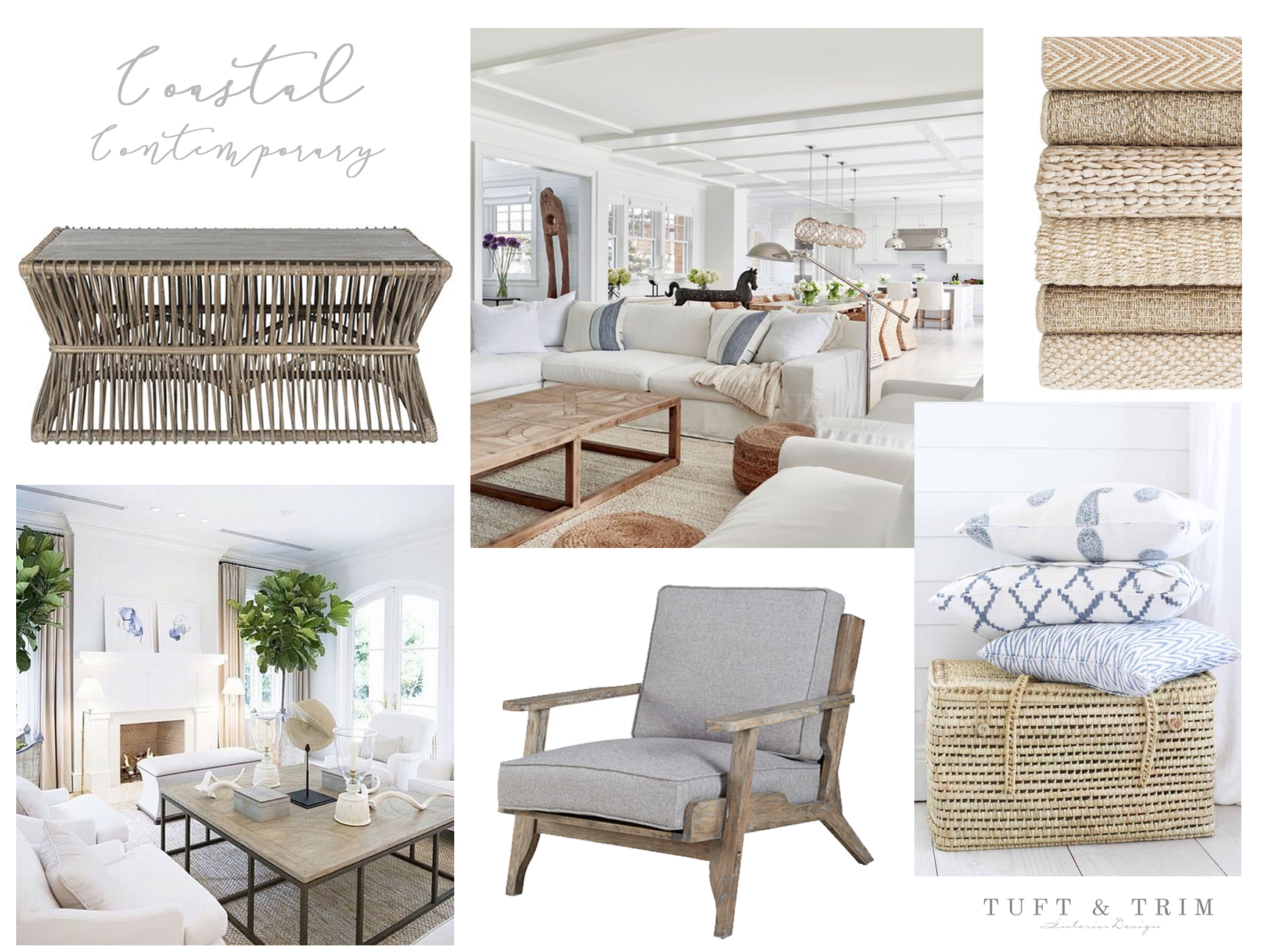 Left Image  Middle Image  Right Image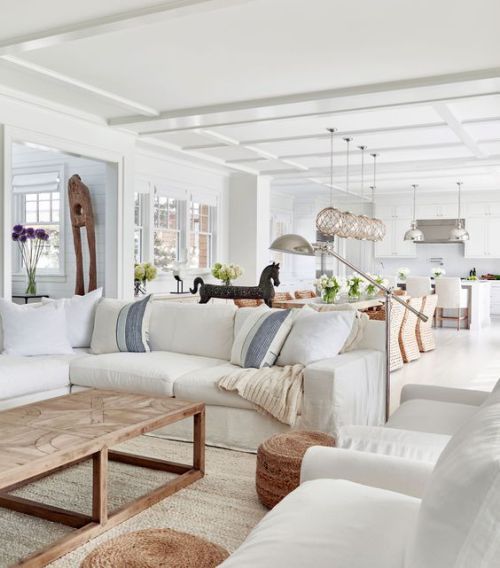 Before starting a project, I always like to create a pinterest board that my client and I can share ideas on. Sometimes people don't know what they want until they realize a common trait in everything they gravitate towards. In this case, it was clean lines and contemporary pieces, but with coastal textures and colors.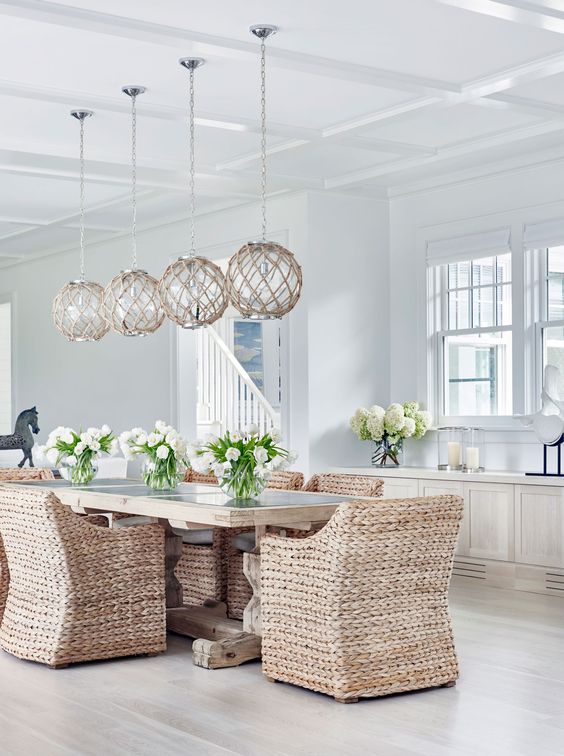 We both loved this soft and soothing color pallete, mixed with wicker and jute finishes.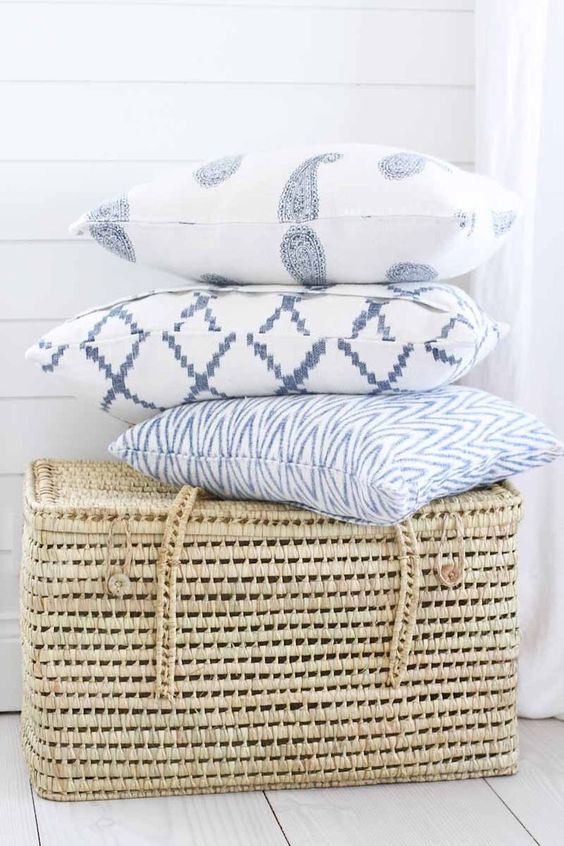 For the sofa, we plan on using various patterns of blue pillows to bring in color and personality. I also love the idea of baskets stacked for an end table or just used for blanket storage in the corner.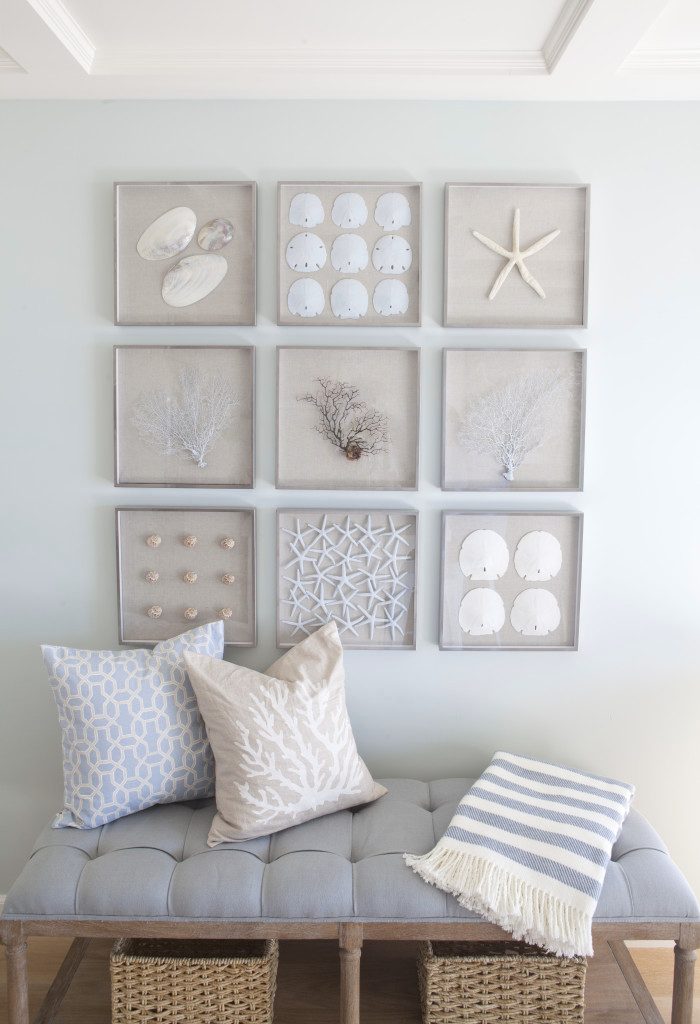 The soft and subtle wall decor shown here is the perfect way to bring beach elements into a space, without it being too busy.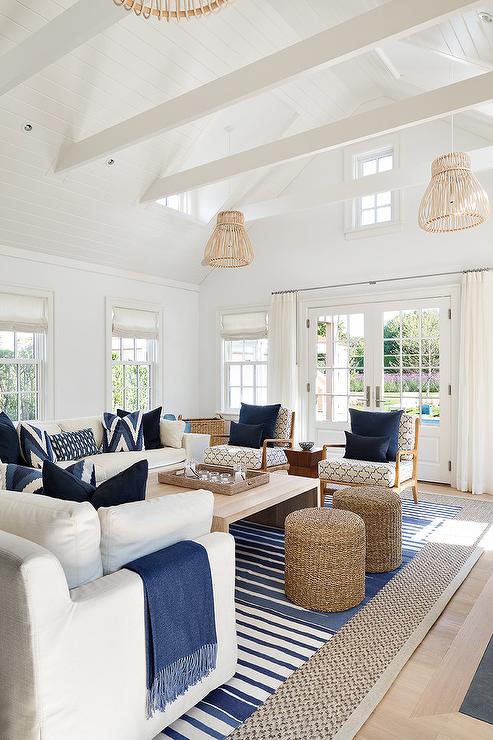 I love the idea of these two matching hemp jute ottomans beside a coffee table, or in front of a fireplace. The white walls and white sofa provide a great canvas for the blue pillows and rug to really make a statement.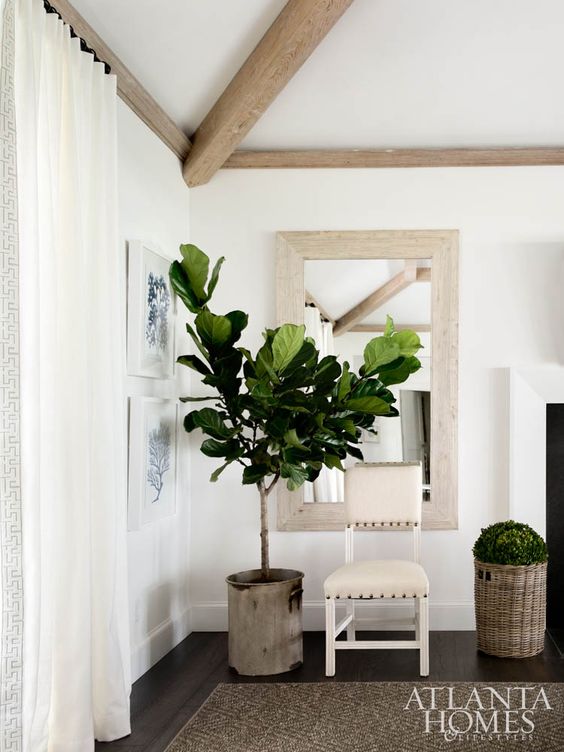 And of course, we must have a fiddle leaf tree to bring in some color.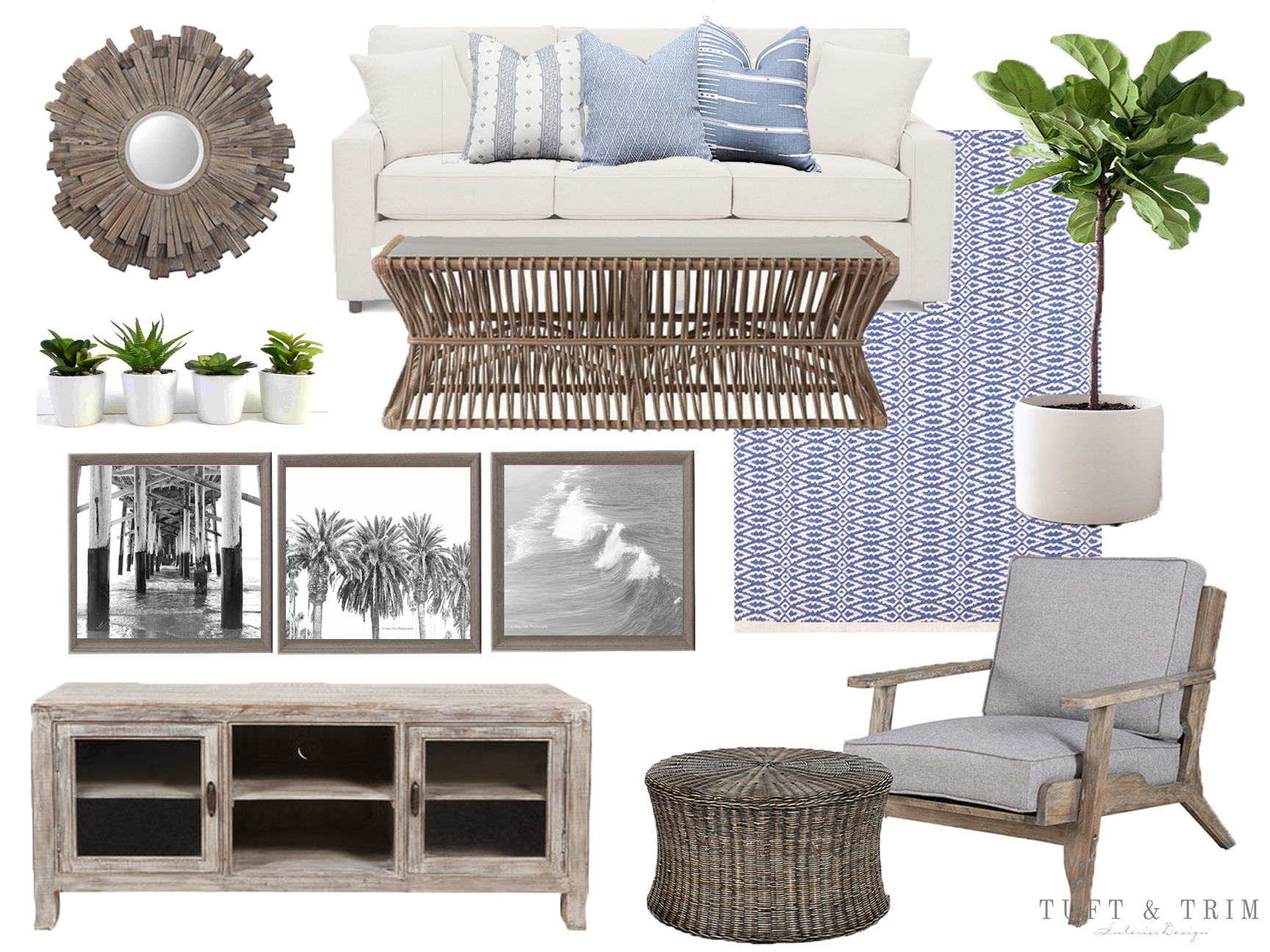 This design board shows all the items I've found so far. We LOVE this chair and the media center has proved to be perfect for the space. Now as we wait for the sofa to be delivered, I am having fun coordinating the blue pillows and rugs. I can't wait to show you how it comes together! Subscribe to our newsletter so you don't miss the final design!

[carousel_slide id='3239′]

Widget not in any sidebars


*This post contains affiliate links
Related posts: