With Christmas less than a week away, your probably running around crazy trying to finish the last of your Christmas shopping. It's now about time for the fun part- the wrapping! 
If your anything like me, your thinking, "who has time for being creative with gift wrap"? I know I struggled finding the time, and energy for that matter, but I knocked it all out one night while watching Christmas movies. It's a little tradition that I've enjoyed year after year. Have you seen "White Christmas"? If you haven't, I strongly suggest you watch it, it's one of my favorites!
Anyways, the theme for this years gift wrap is Champagne gold and white with Natural linen ribbon and fresh greenery. Of course, my wrapping choice had everything to do with my Christmas decor which was rustic chic. I wanted to find a way to keep it light and neutral, but still have a bit of shimmer. I loved this champagne gold, it almost looks like a rose gold. But let me tell you, it wasn't easy to find. Most holiday gift wrap is either red, green, silver or gold so it did present a challenge. But overall, I'm happy with how they turned out and thought I'd share how to be creative with your gift wrap this year! And the best part is, it doesn't have to be expensive or time consuming.
*This post contains affiliate links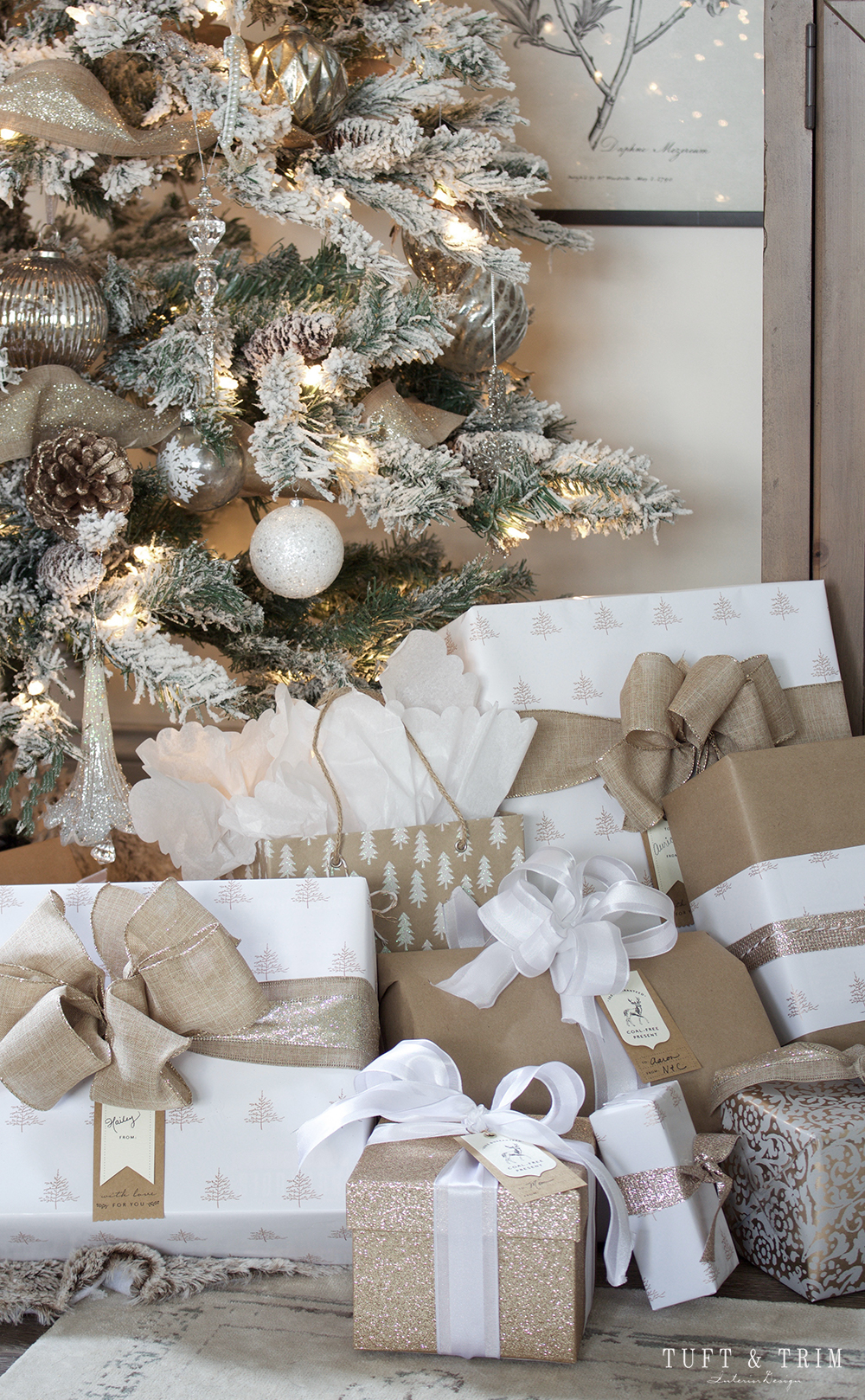 All the wrapping paper and ribbon are from Home Goods this year. I really loved the simplicity of the kraft gift wrap and wanted to find a way to combine it with more elegant look, as opposed to rustic.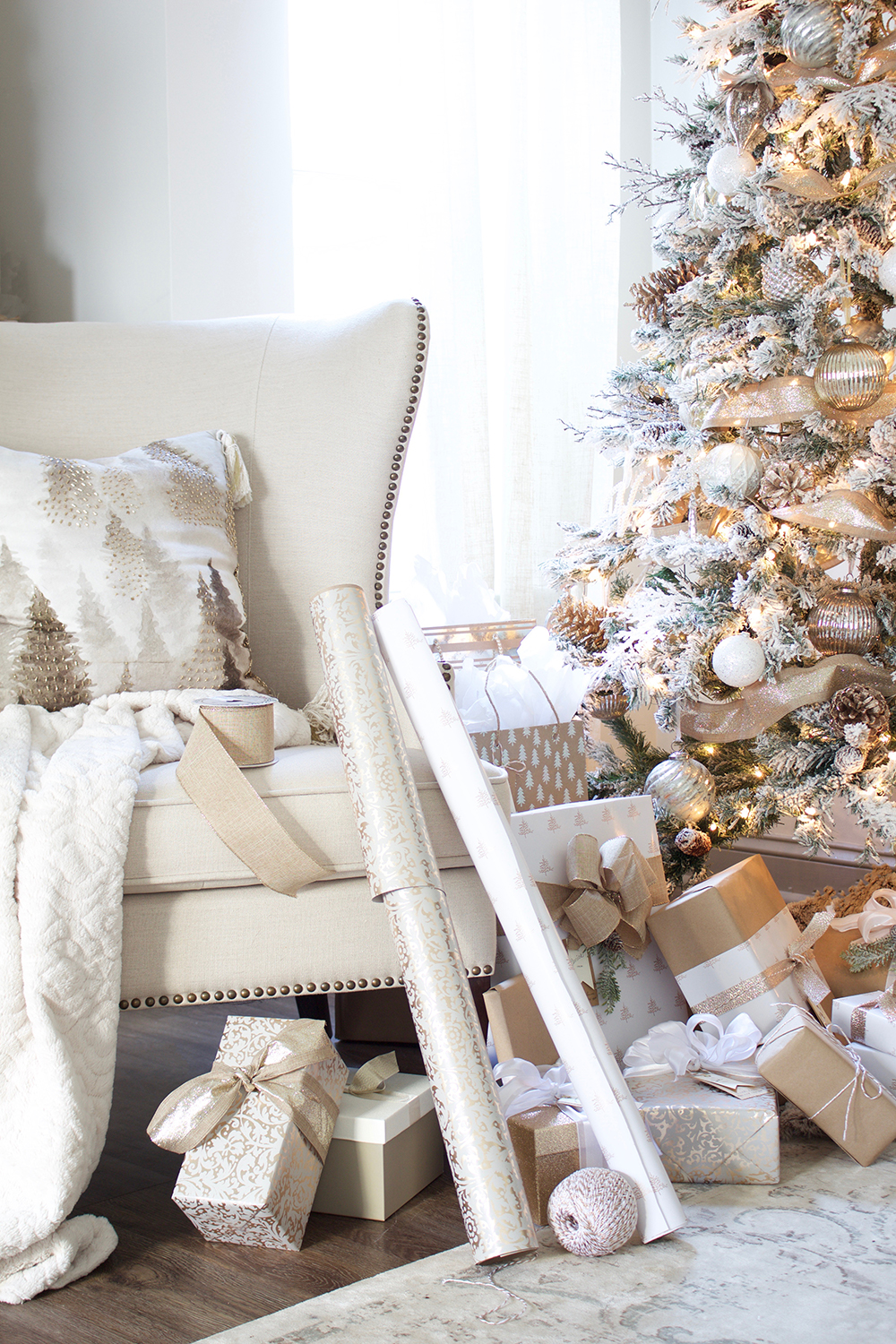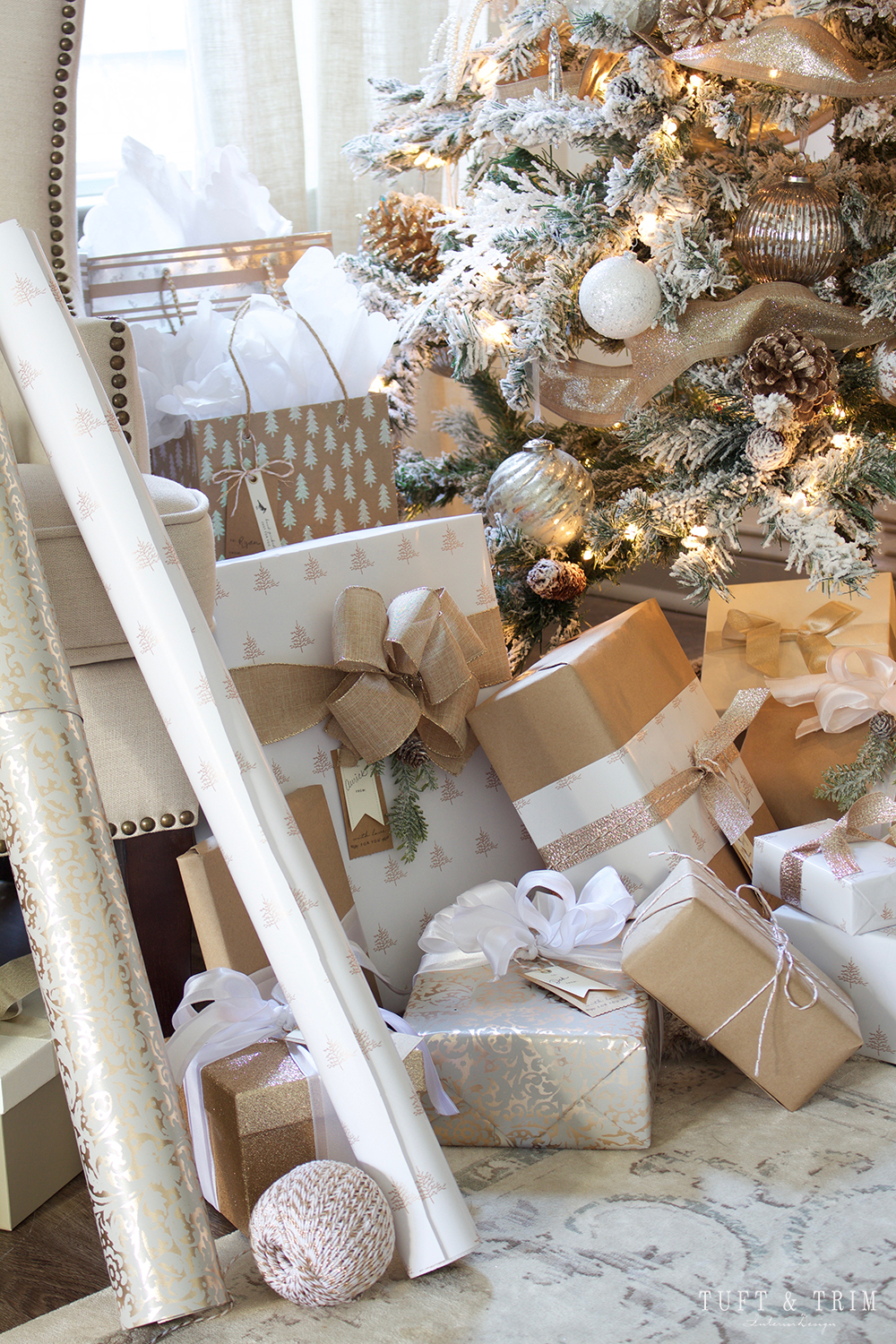 This natural linen ribbon lined with a champagne gold was my inspiration. I always try to find wired ribbon for my bows so you can arrange them easily. This year I tried making my own bows and thought they didn't turn out half bad!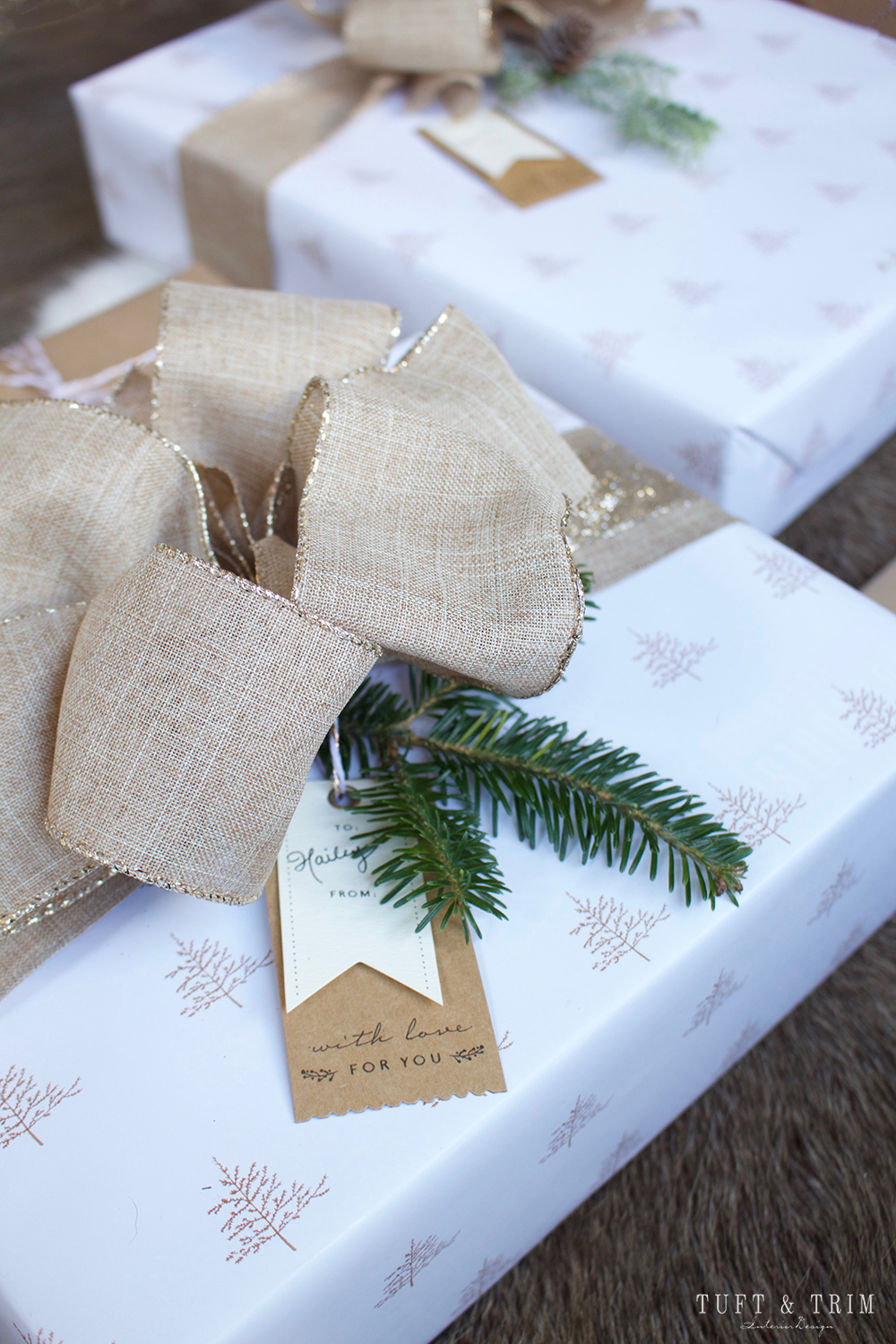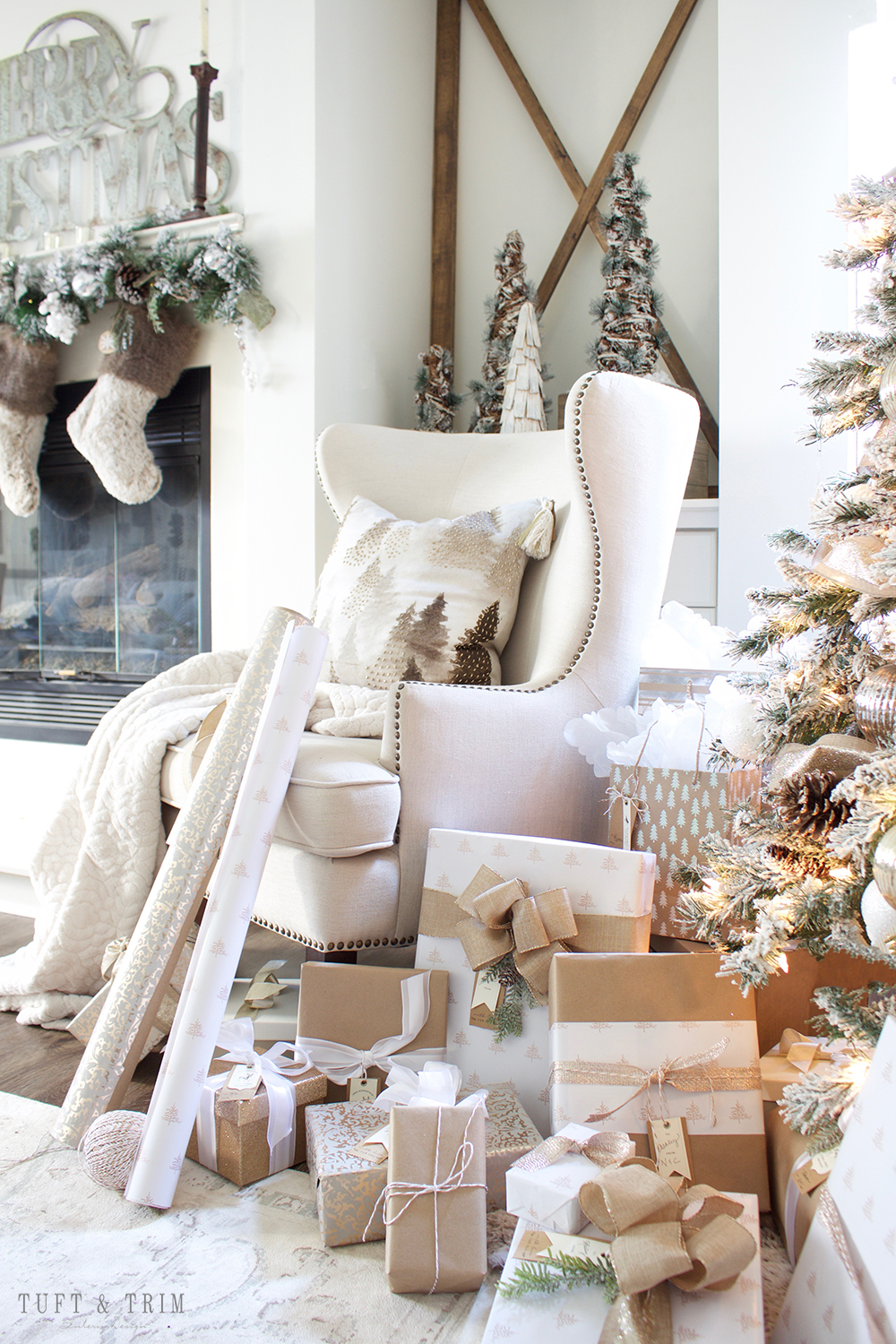 The white paper with rose gold trees is one of my favorite finds. I love how it contrasts with the brown paper and the linen bows. For the kraft wrap, I found a white and gold yarn that kept it simple.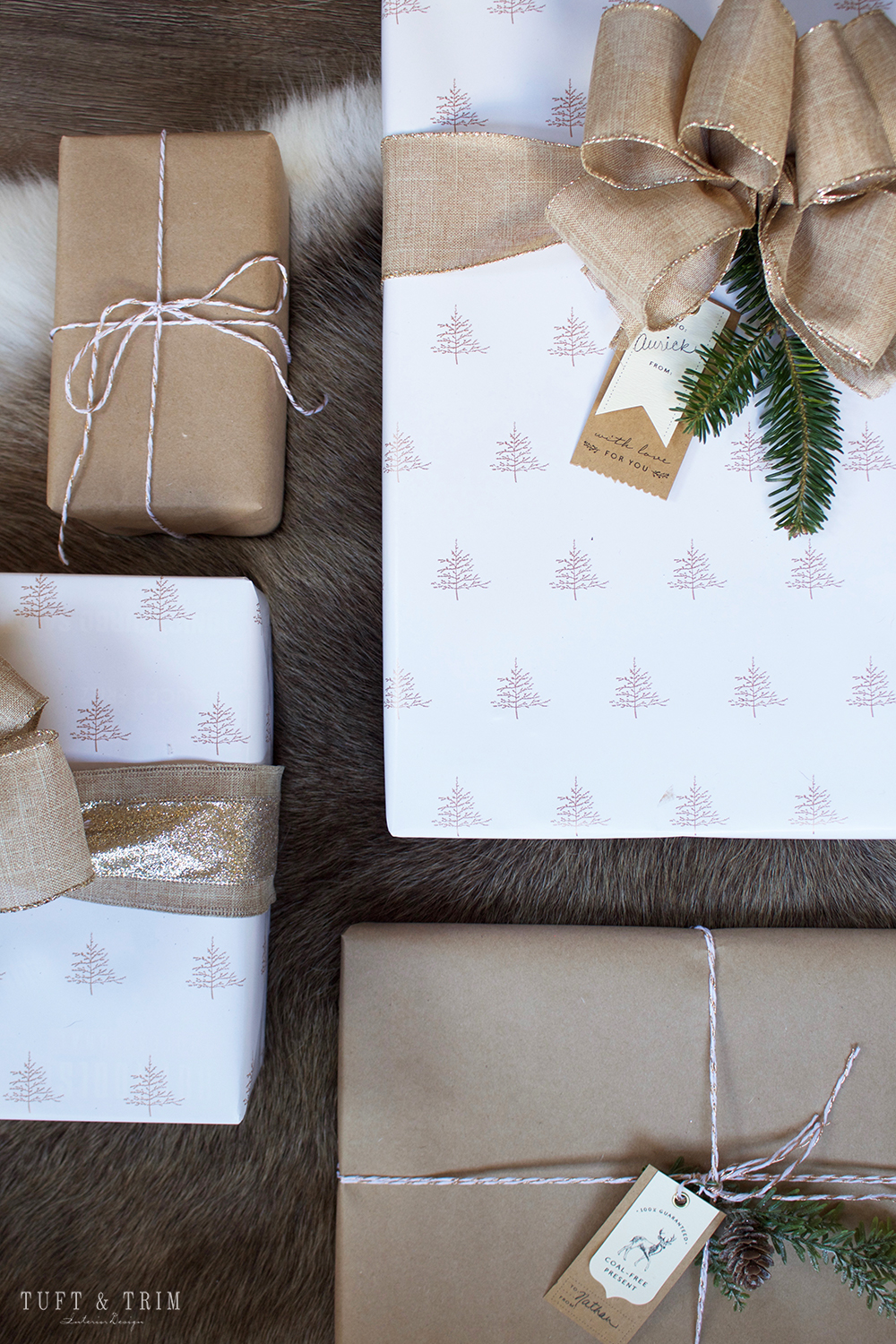 Even though I wanted the gifts to stay light and neutral, they needed some greenery for color.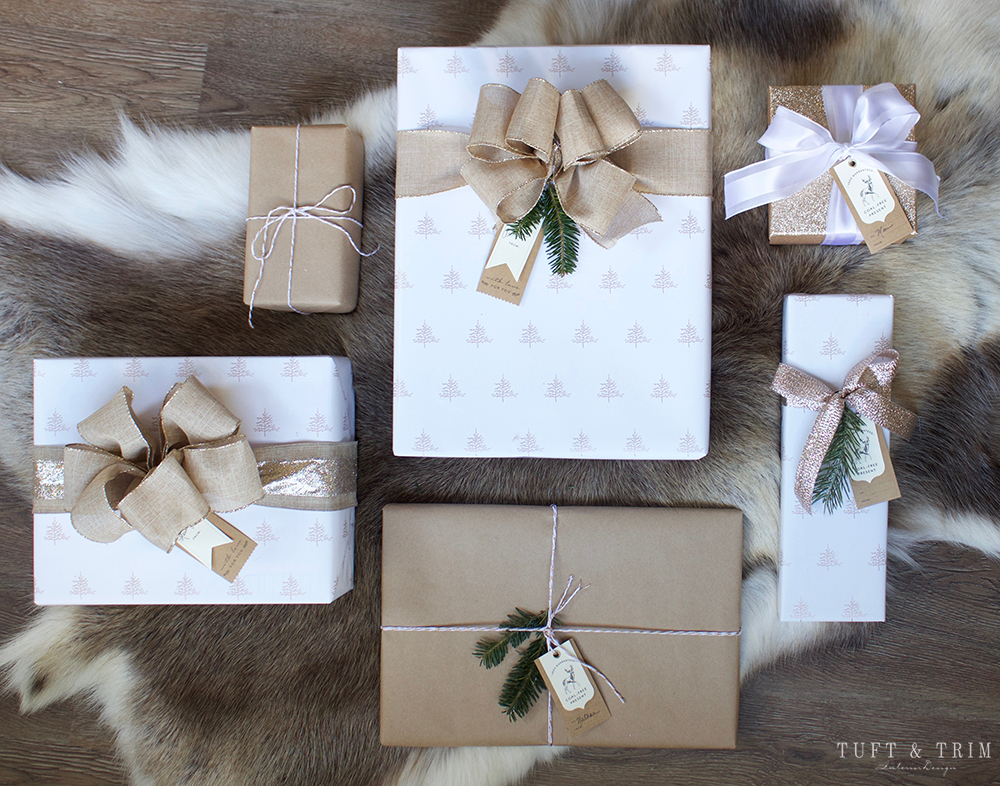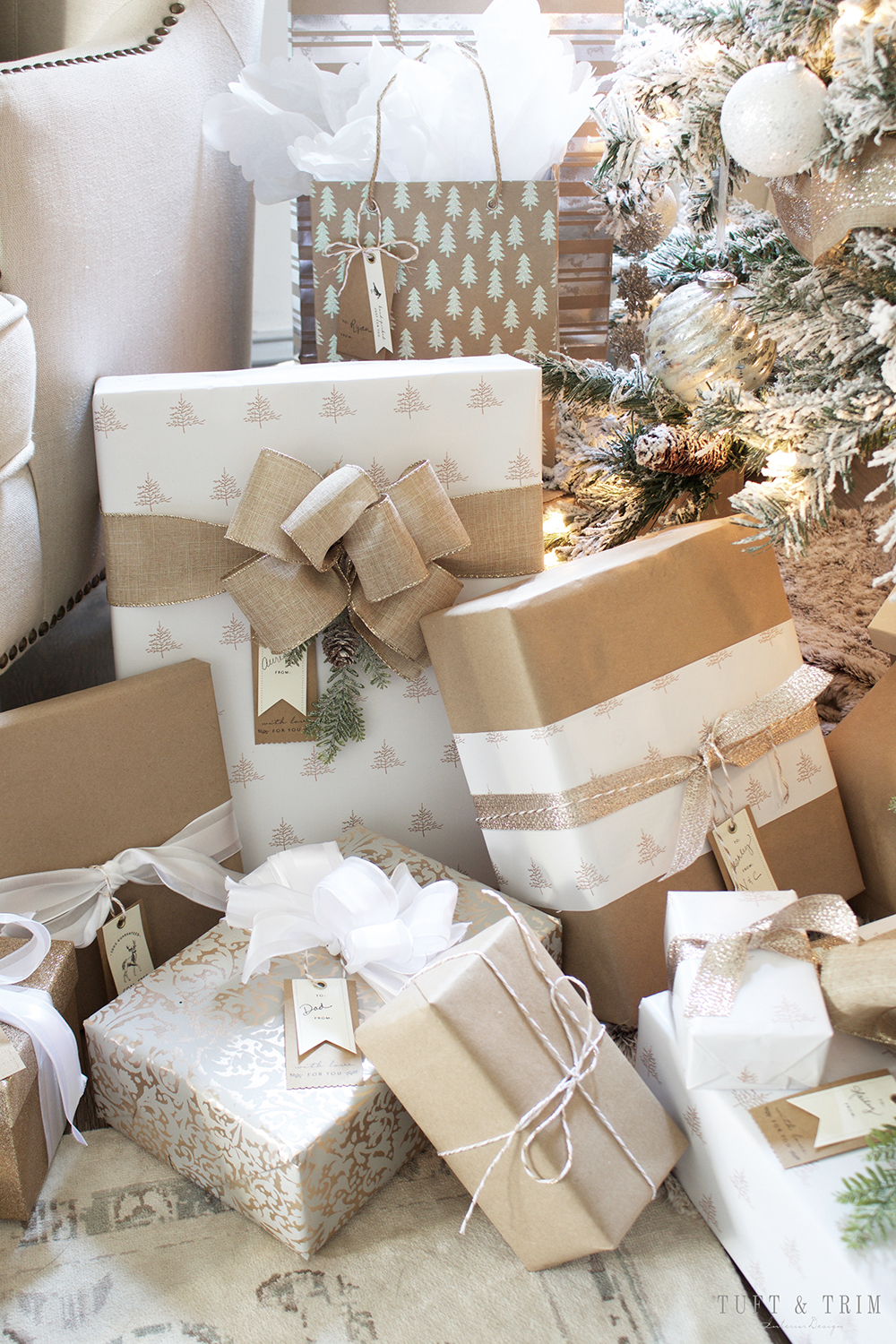 Every gift needs a name tag, but you might notice, most of mine aren't labeled who they are from. My husband grew up with a tradition where they would label who it was from with a hint to what the gift was. It's a fun tradition, however I am terrible with riddles and can never figure them out!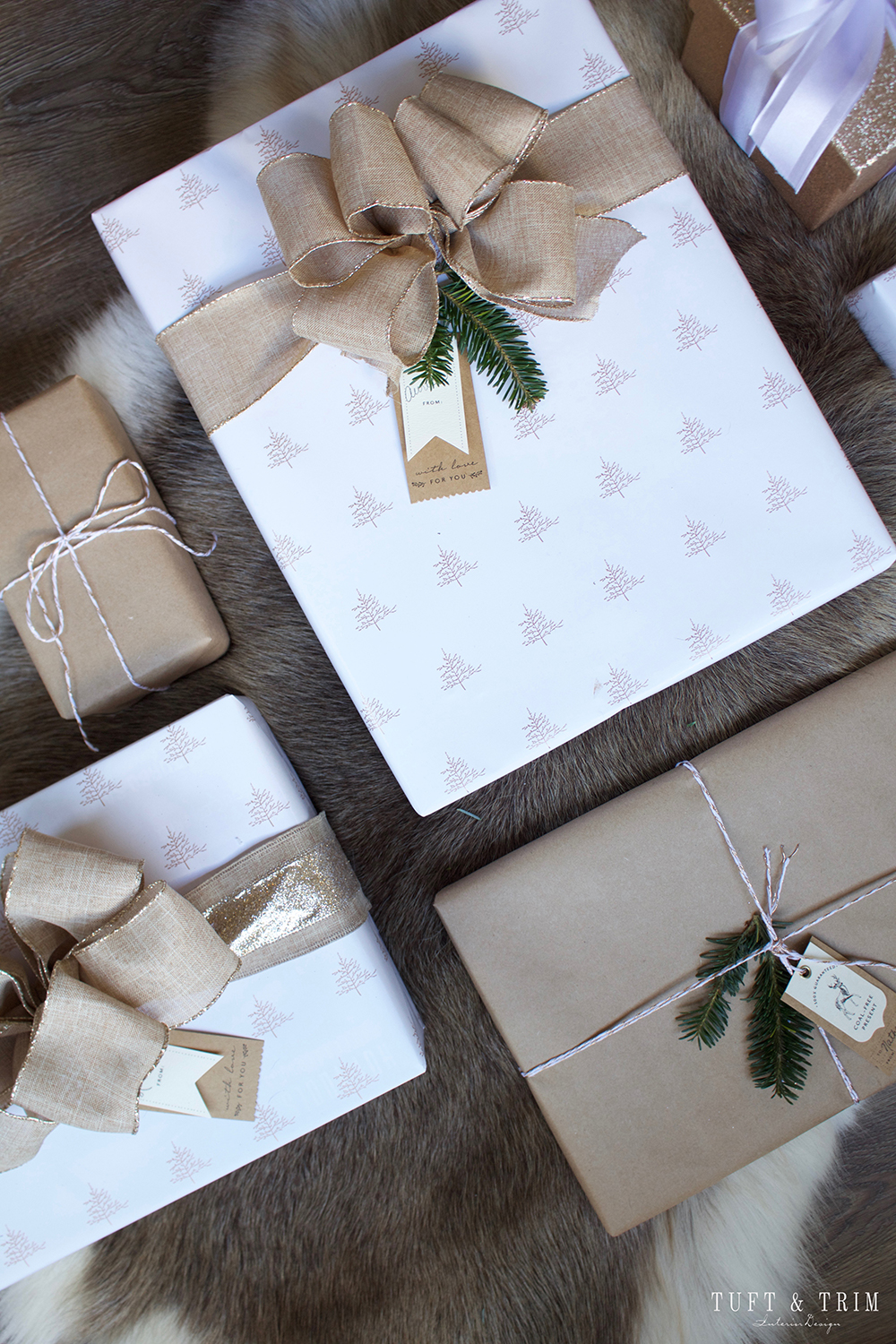 Are you ready to go tackle some gifts? Make it fun this year and get creative! And don't forget to watch a christmas movie or listen to christmas music while your at it! Thanks so much for stopping by, so glad to have you here! If your looking for home decor ideas and design inspiration, please join the newsletter below and/or follow me on Pinterest or Instagram!  
Related posts: