Christmas is a magical holiday that we wait for all year round.
It's the time of year for Christmas carols, yummy treats, gift giving, and, of course, the decorating.
Although I love ALL things Christmas, there's no denying my passion for the holiday decorations. 
I hope you enjoy the tour of my home along with some decorating tips and my favorite holiday traditions.
The Christmas Tree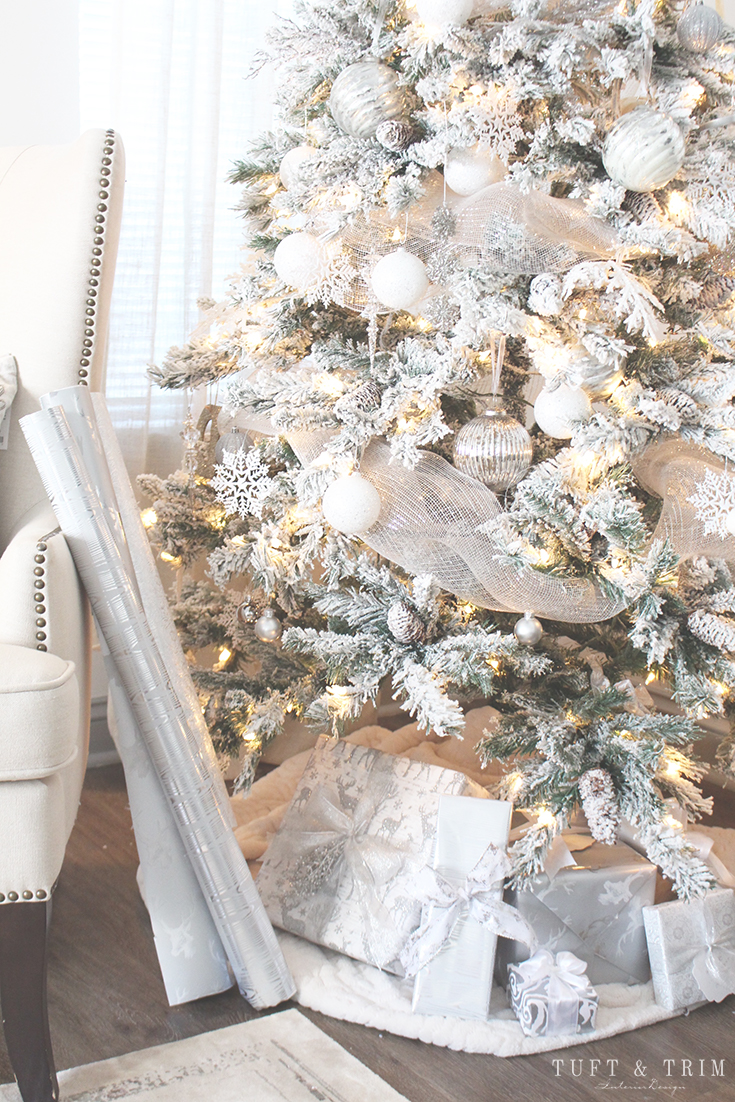 One of my favorite things to decorate during the holidays is the christmas tree.
While growing up, it was a family tradition that we all looked forward to. So many memories
are shared as we unwrap our "Baby's First Christmas" ornaments and the handmade
ornaments we made for our parents in grade school. Now that we have a tree of our own,
we are starting with ornaments from our 2015 Christmas wedding.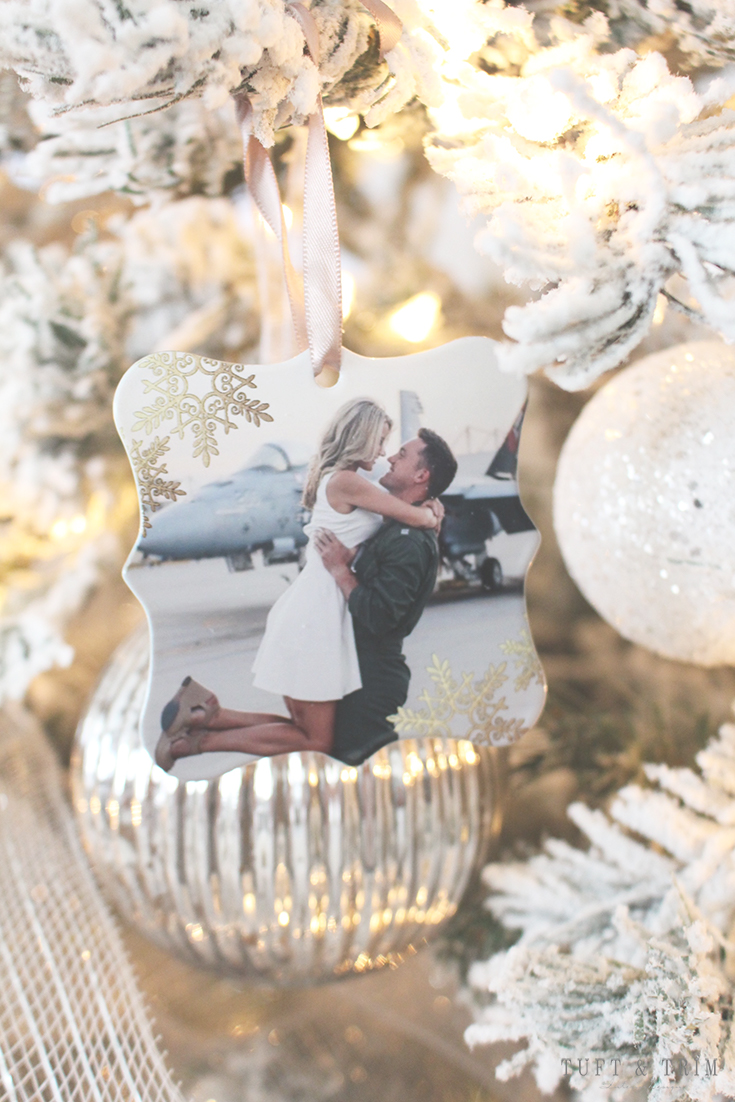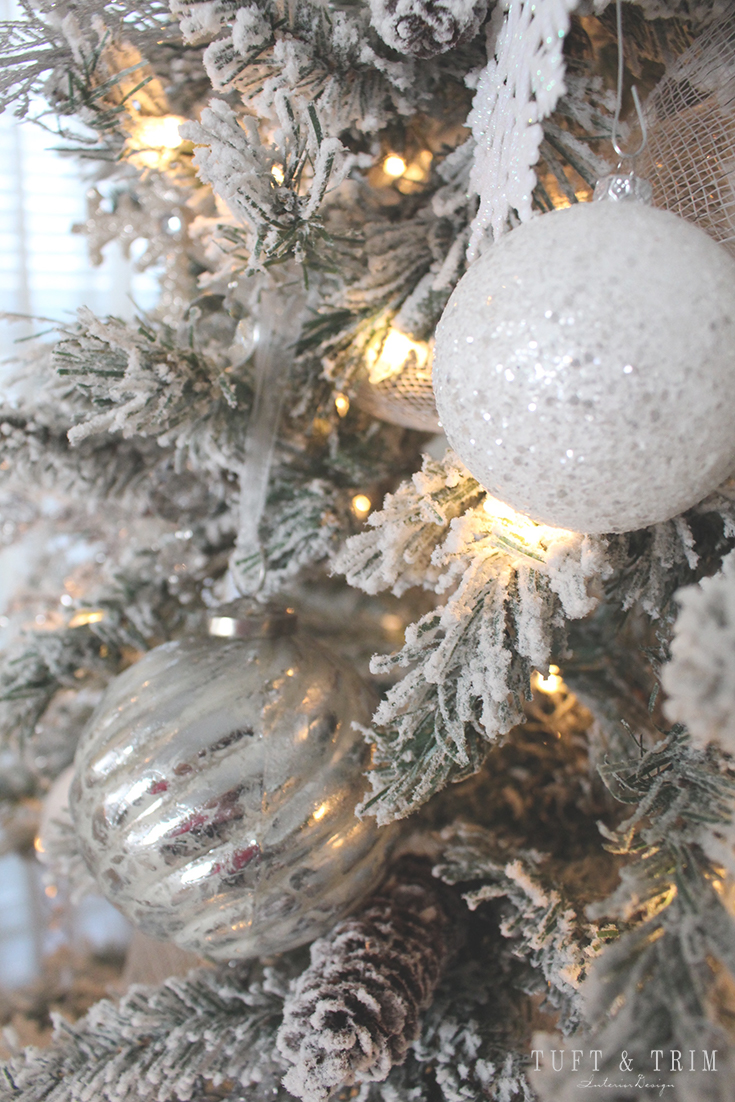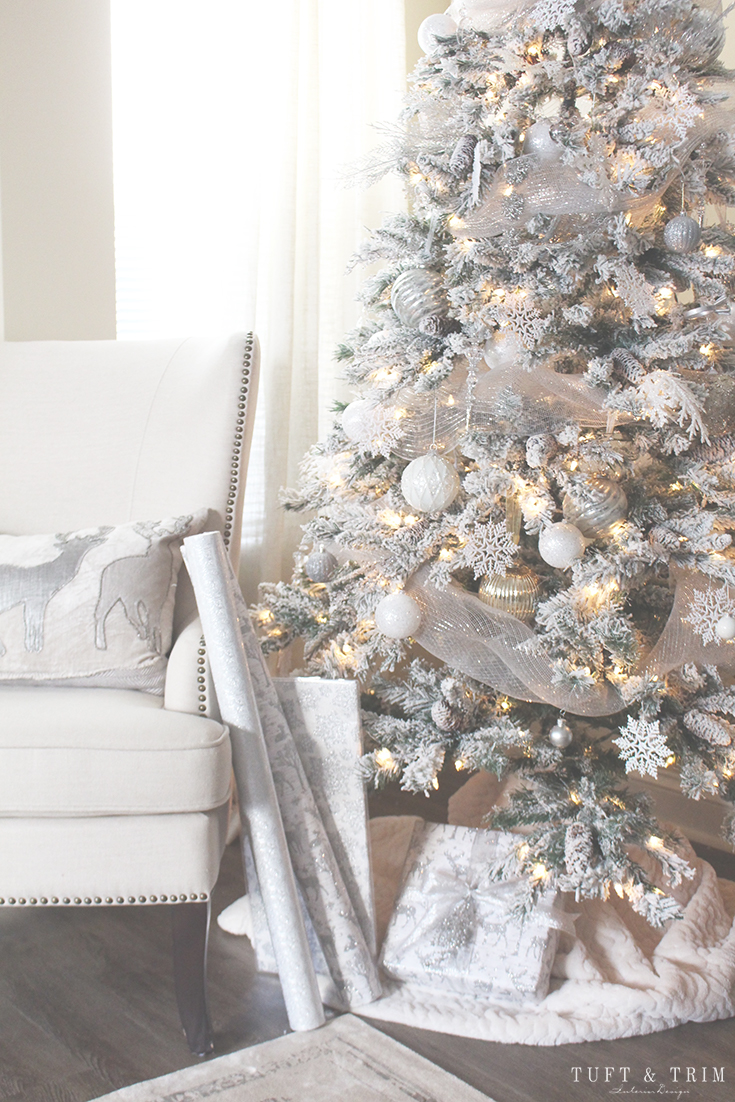 Shop ornaments here:
[carousel_slide id="1784"]
Cozy Fires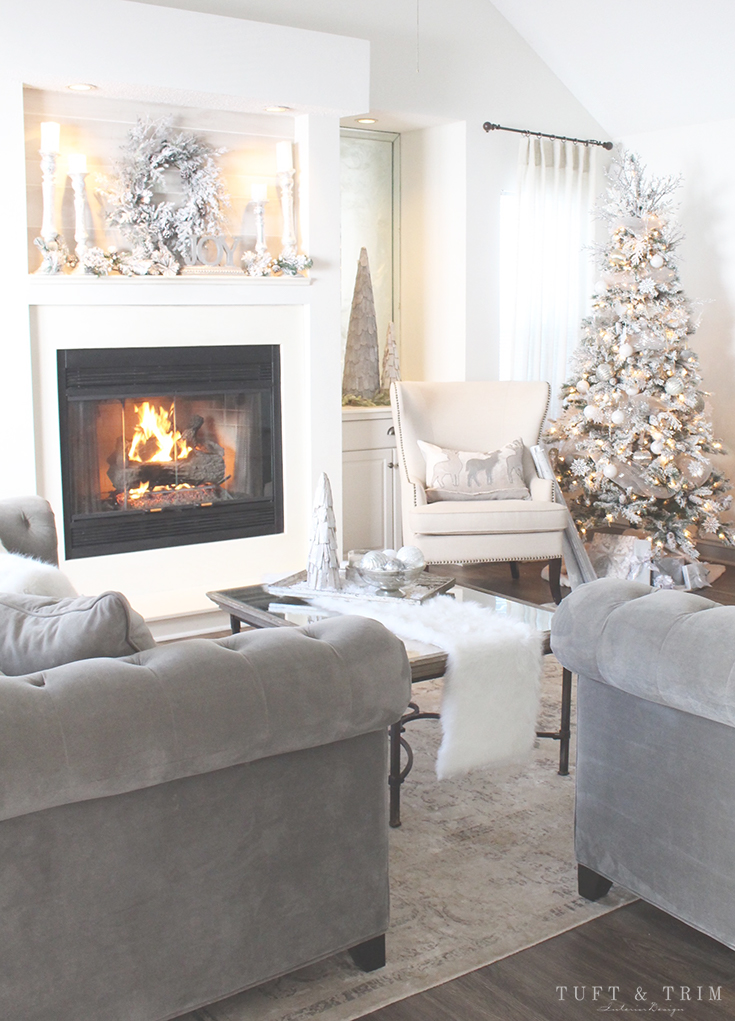 There's nothing like cuddling up to a warm fire while watching your favorite Christmas movies
and sipping on holiday concoctions. The classic favorite, "White Christmas" and the newer
comedy "Christmas with the Kranks" is on the top of our list.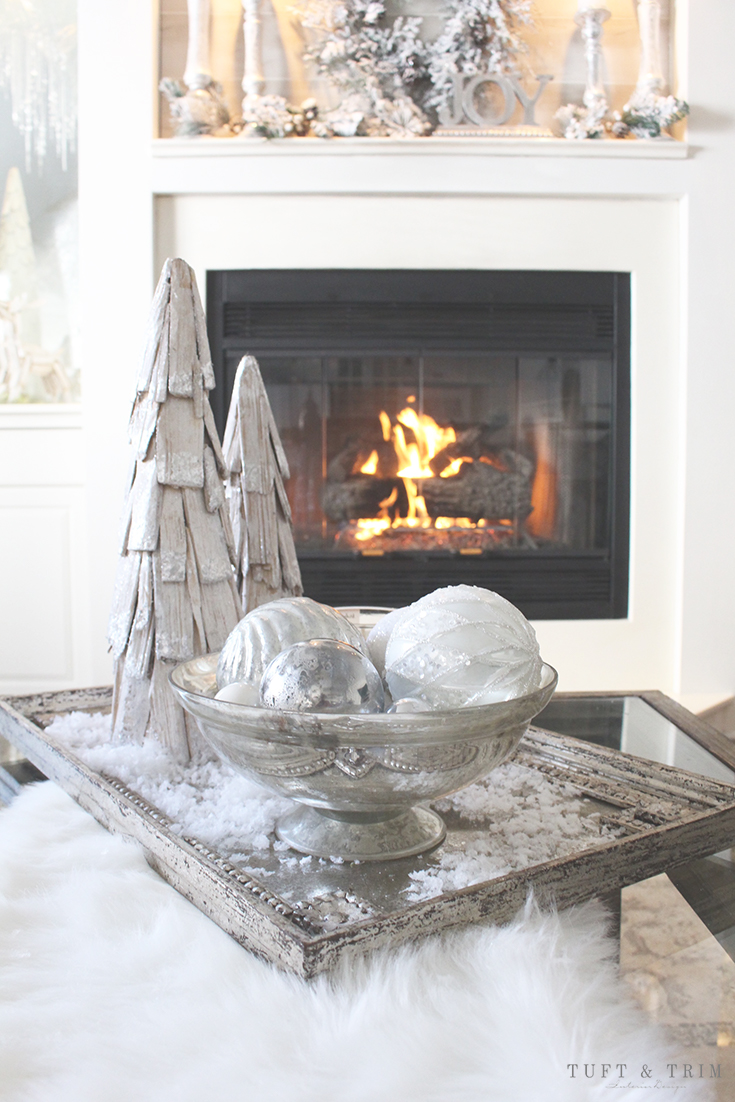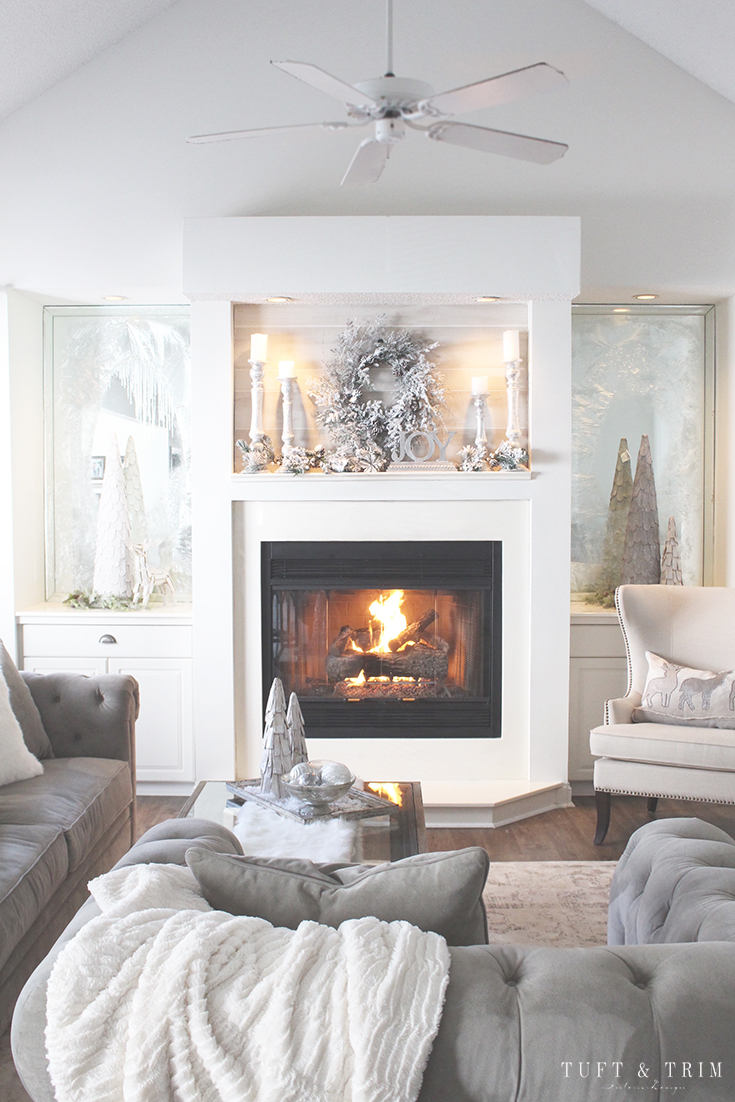 Christmas Decorations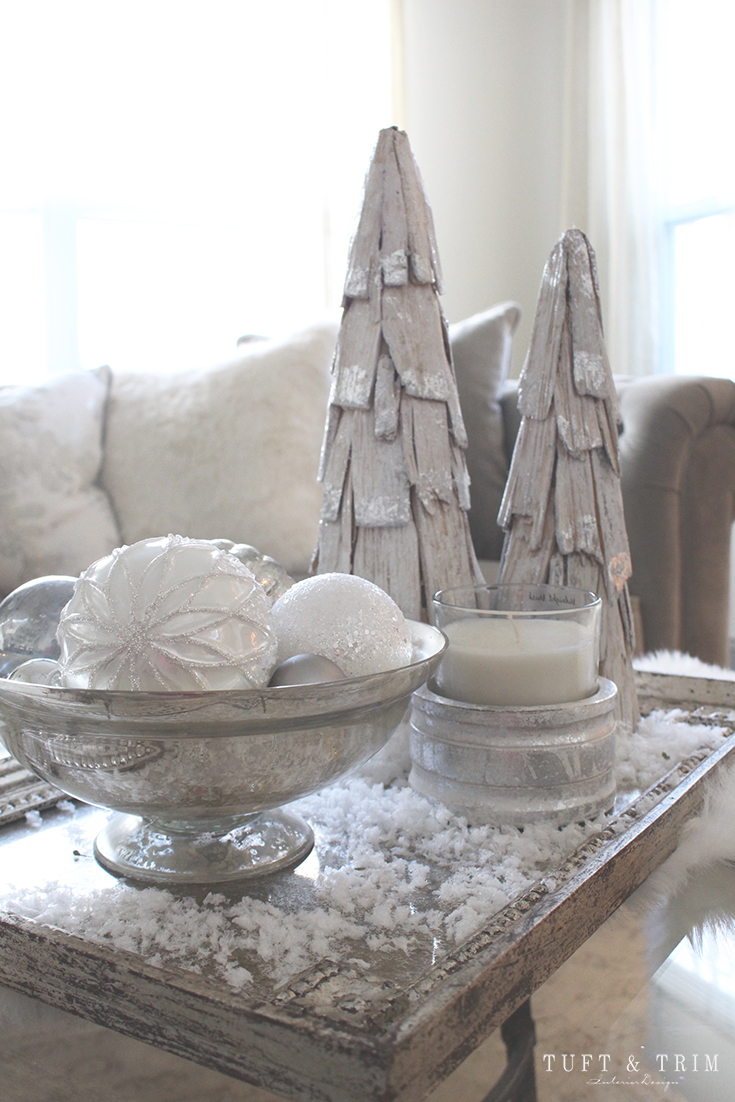 Christmas is the only time it's NOT tacky to cover every open surface with as many decorations as possible.
I used to be in charge of the Christmas decorating when I was young, it was so exciting to me. 
That should have been a sign that I was meant to be an Interior Designer!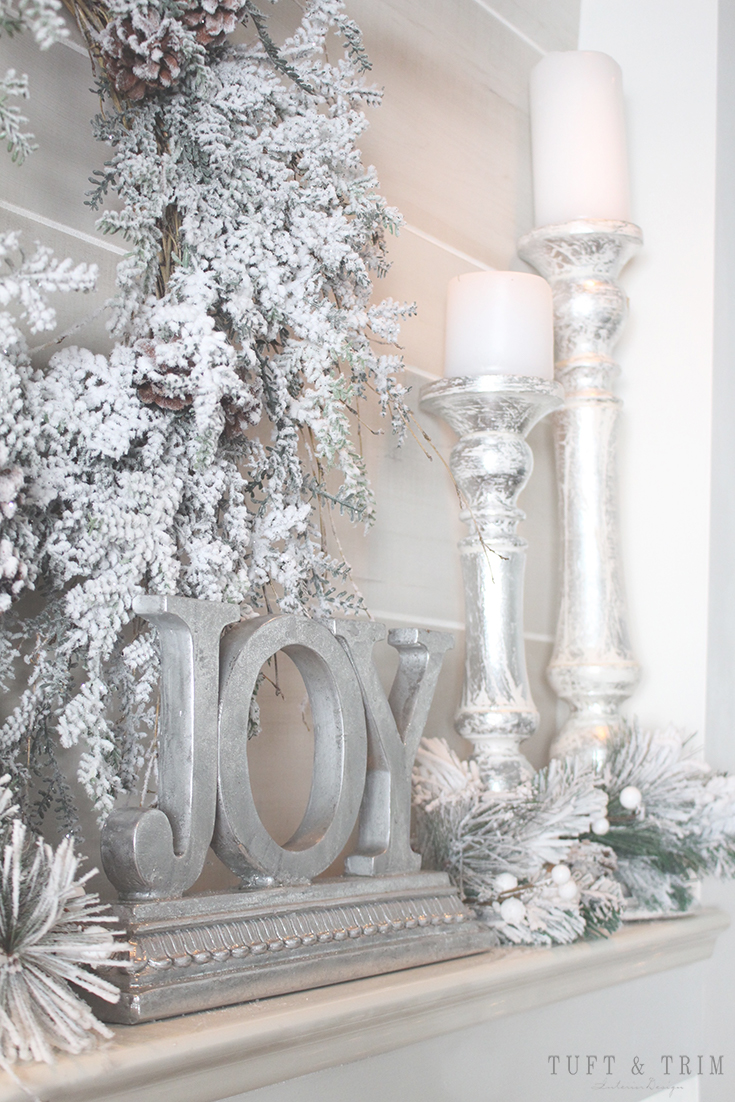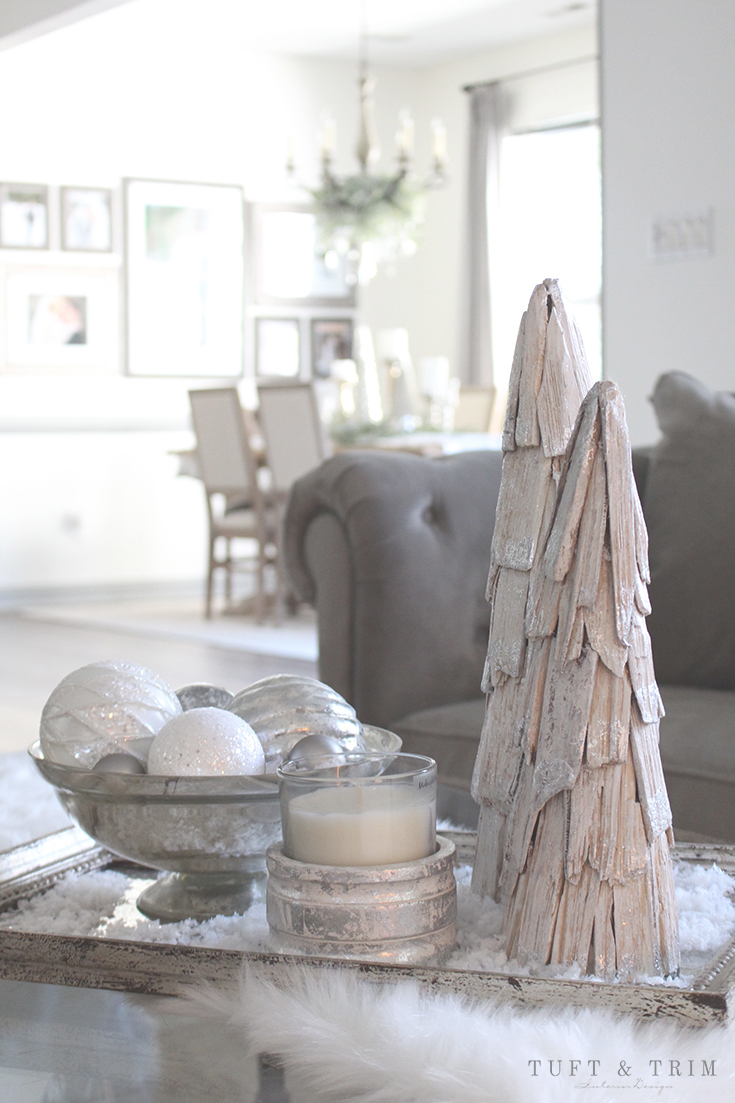 Shop Christmas decor here:
[carousel_slide id="1793"]
Frosted Windows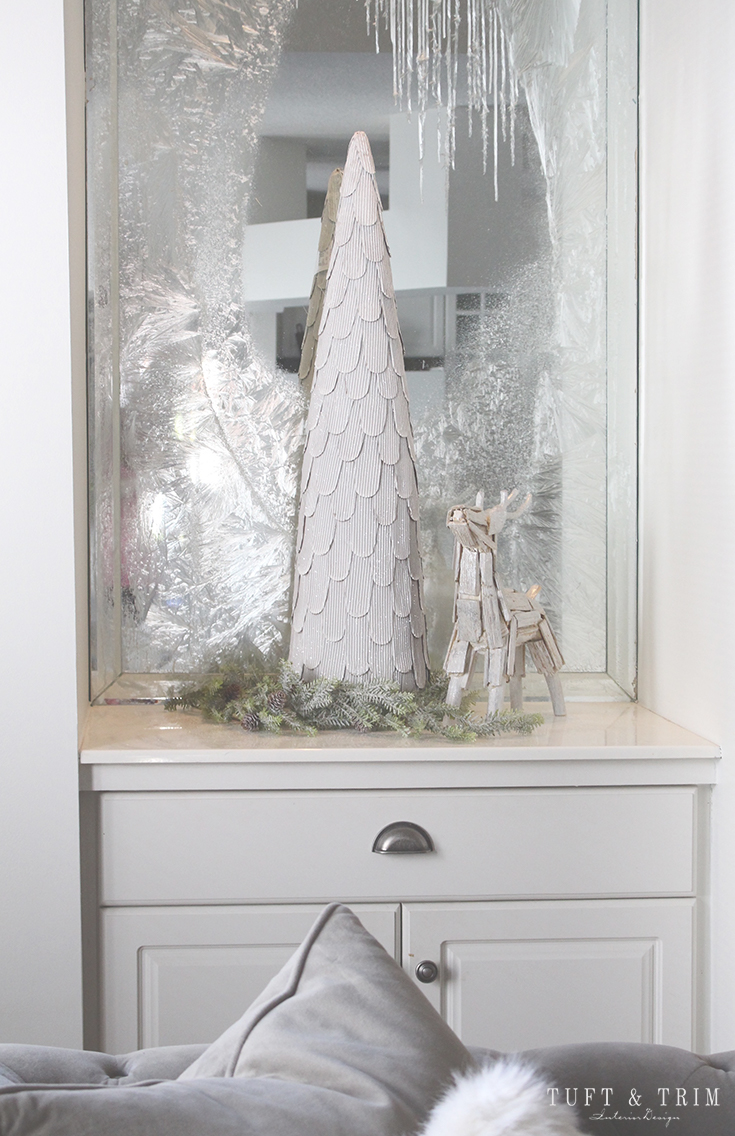 One of my newer holiday obsessions is this frost spray I got at Walmart.
You can use it on any glass surface and within minutes it appears to be frosted and can
be washed off with just a wet cloth. Growing up in California, we never experienced
frosted windows, so of course, I instantly fell in love!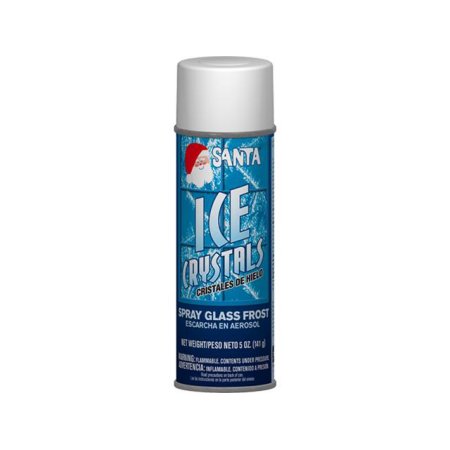 (Click photo for link)
Holiday Pillows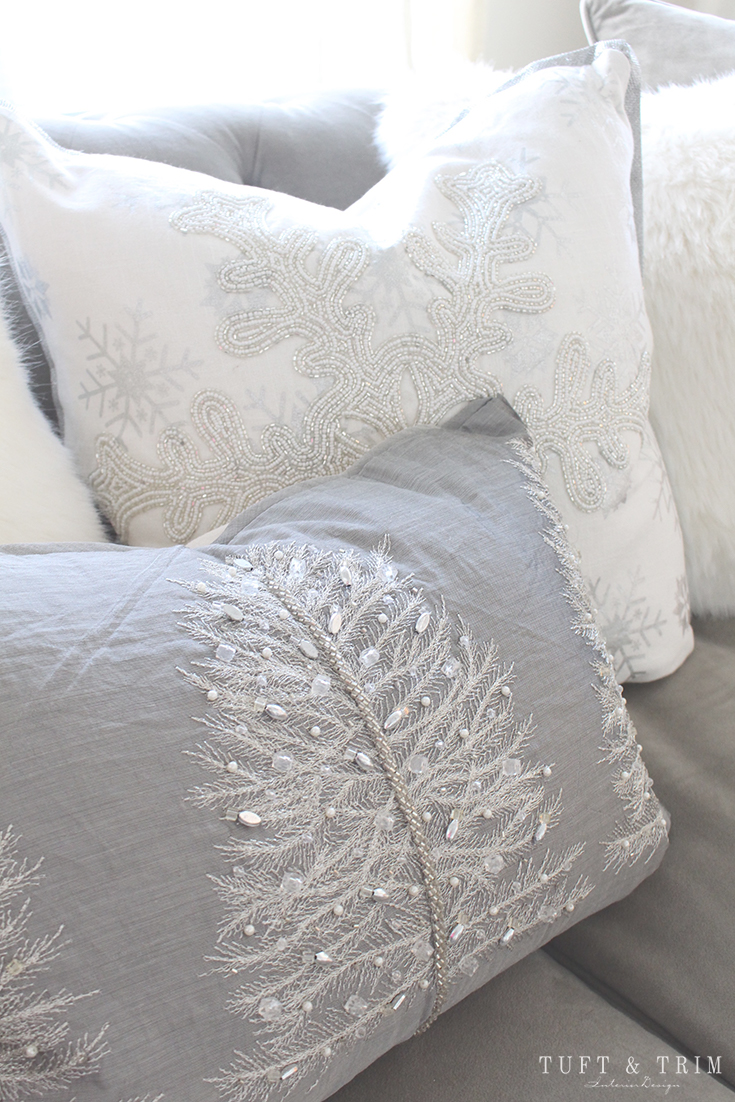 The amount of holiday themed pillows available now are overwhelming.
I can't help myself when walking through Home Goods. These are so cute,
I'm tempted to keep them up year round! Try going with versatile holiday pillows so
you can keep them up all winter.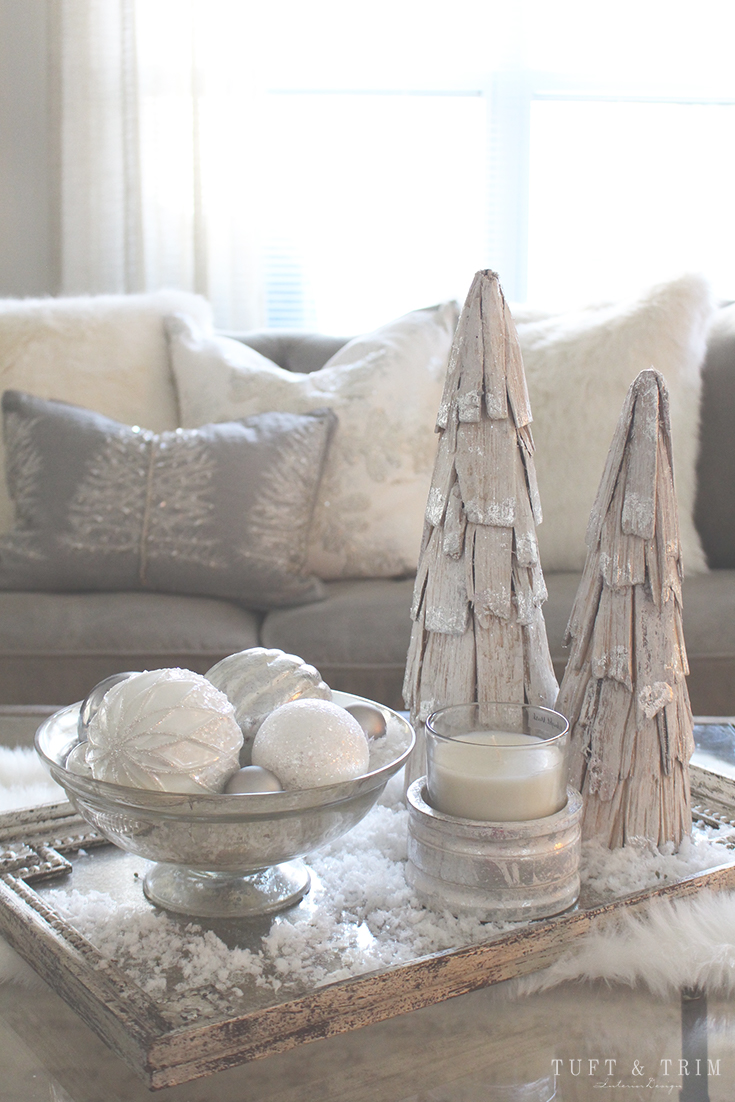 Shop holiday pillows here:
[carousel_slide id="1802"]
Garland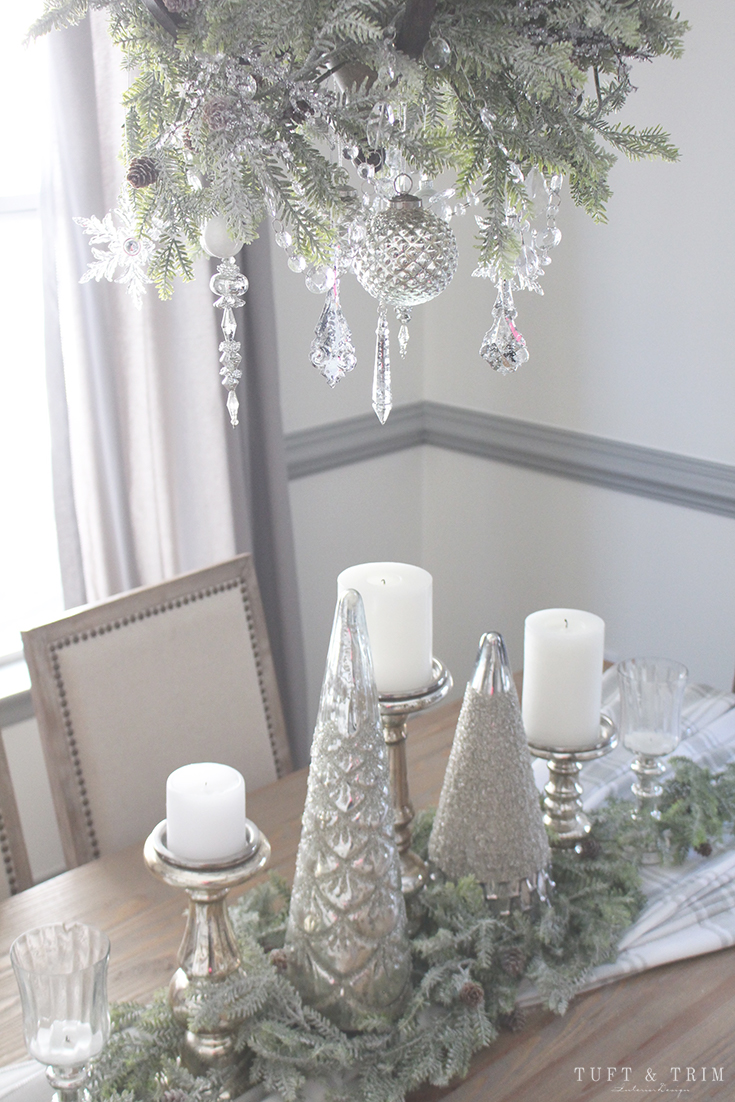 If I could, I would have garland everywhere! It adds the perfect Holiday touch.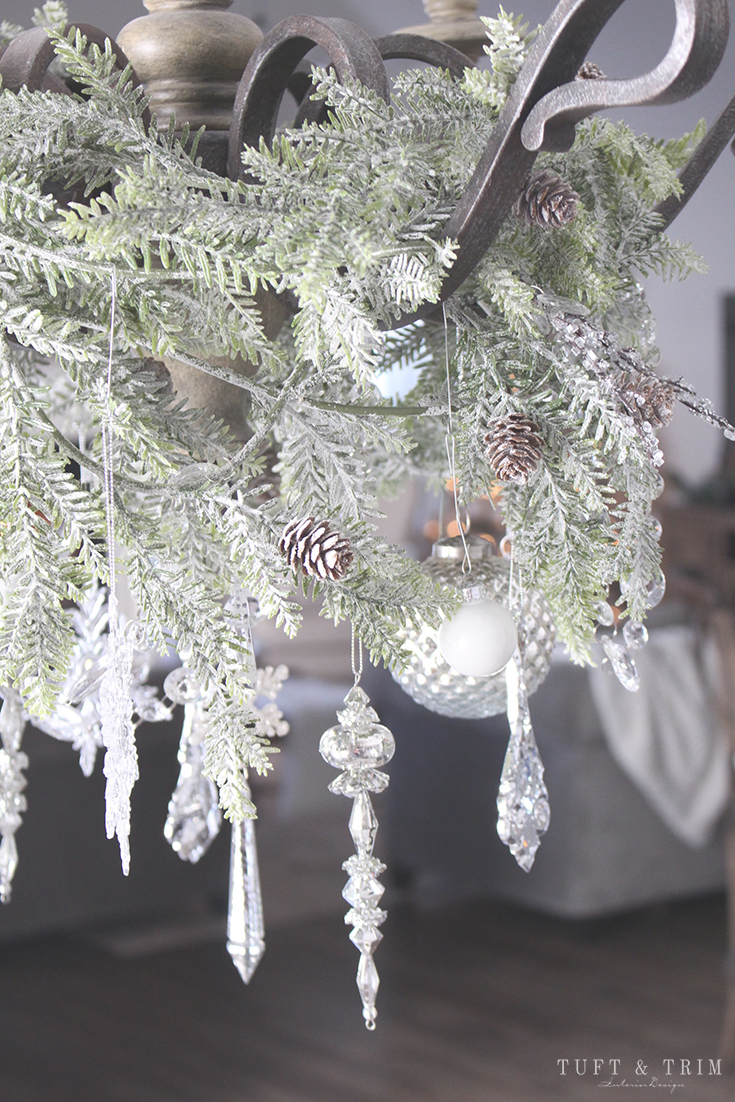 Ornaments are not limited to the christmas tree in our home.
If you have a chandelier, try decorating it with some garland and ornaments to dress it up.
I love using the crystal and mercury glass ornaments in our dining room to keep it more formal.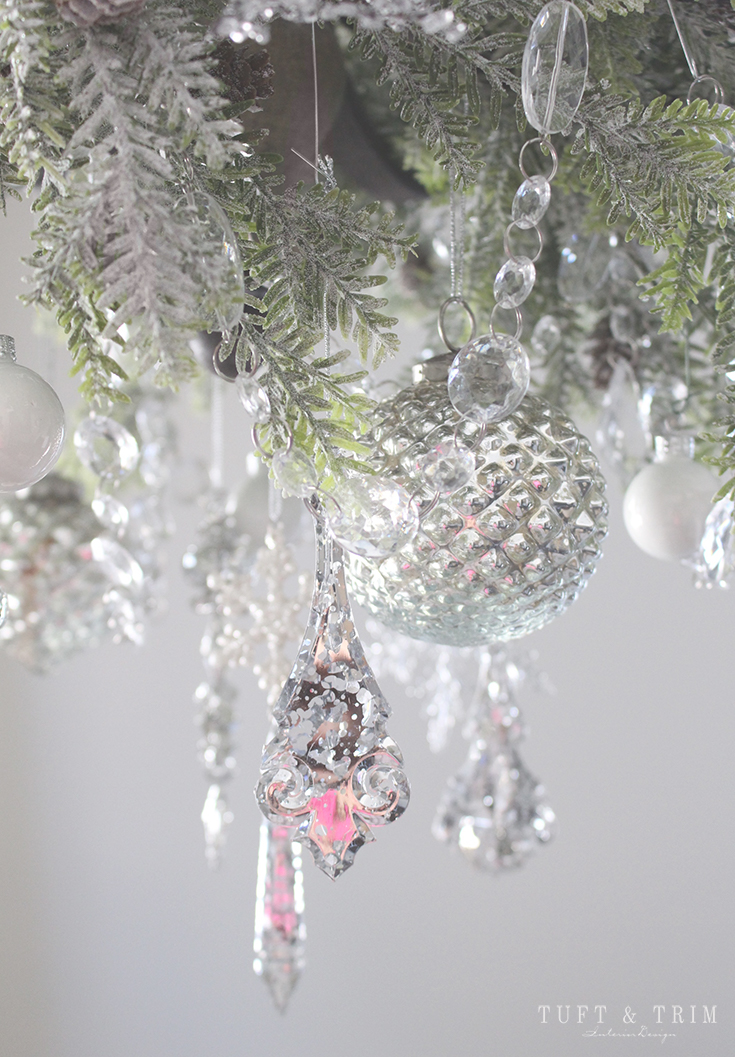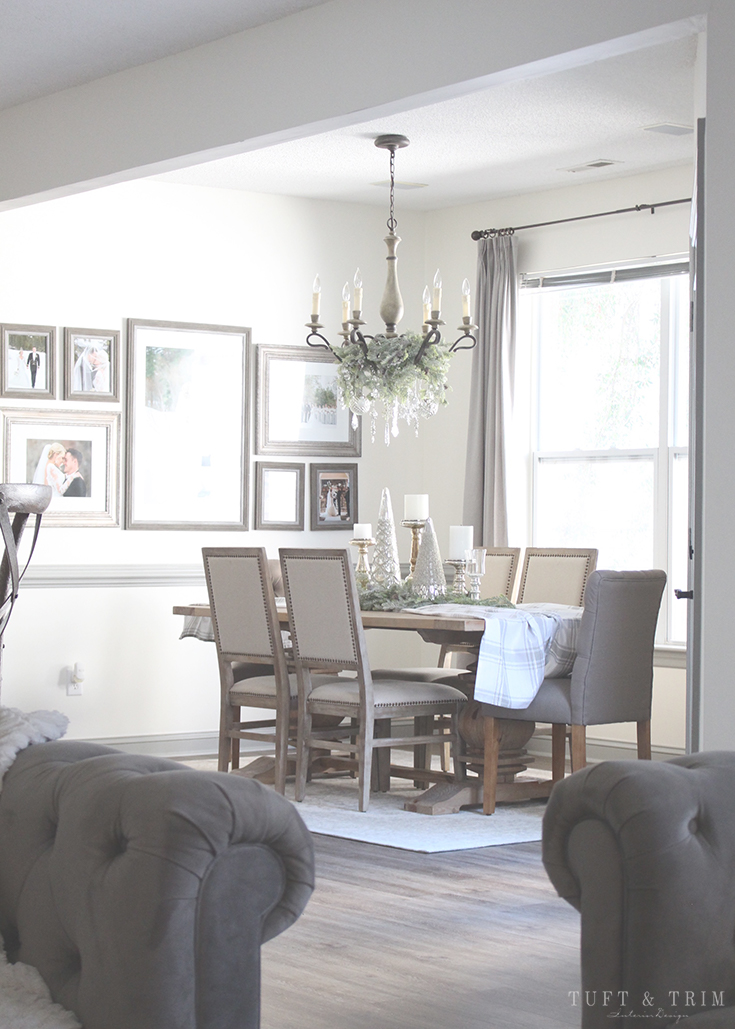 Christmas Table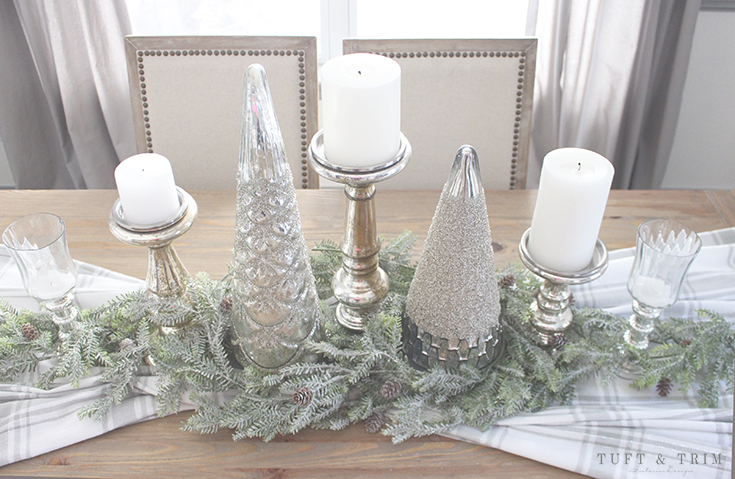 While growing up, one of our traditions was going to grandmas house on Christmas Eve.
She always had a beautifully decorated Christmas table and would serve our favorite German dish,
Verenika.  Although I am not hosting any Christmas dinners, I still look forward to decorating our table
with my favorite mercury glass christmas trees and candles.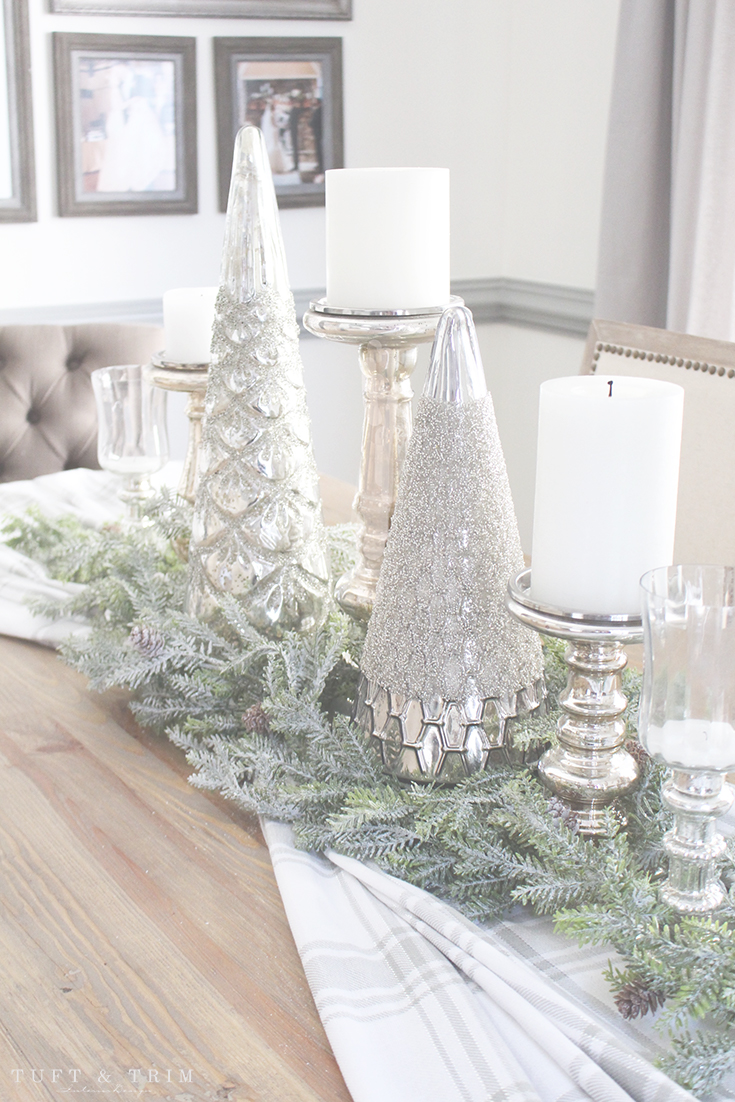 Shop table decor here:
[carousel_slide id="1816"]
Nativity Scenes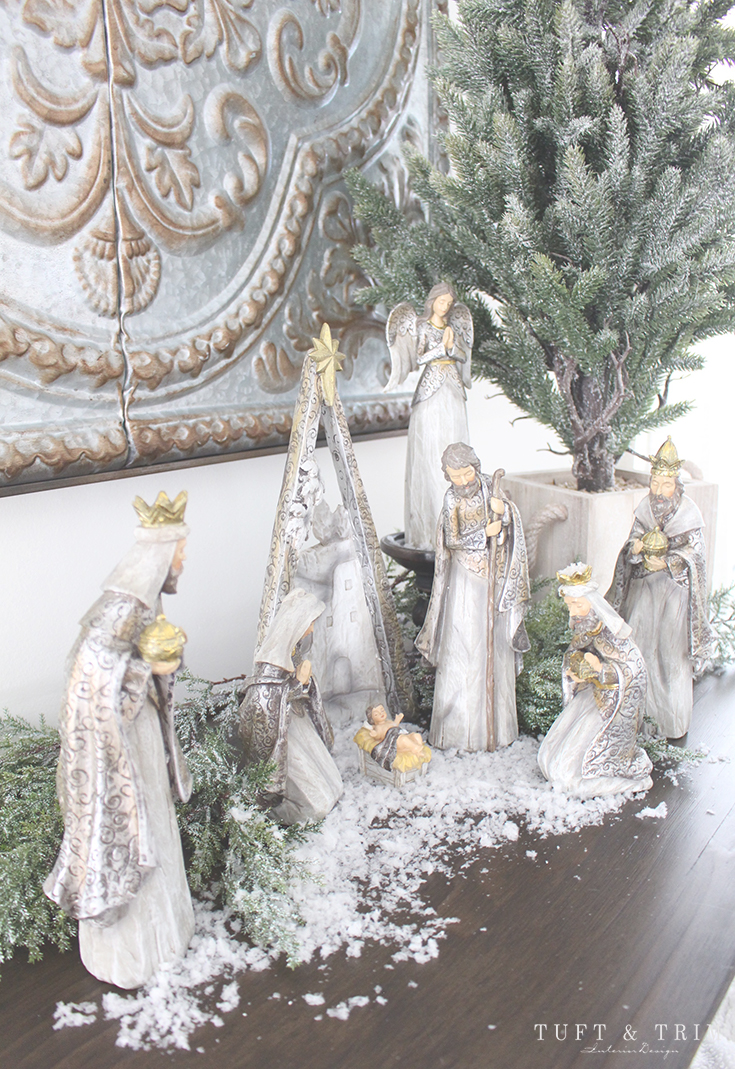 There's a special place in my heart for Nativity Scenes.  We received this one as a wedding gift
and I'm in love with it. It's a good reminder for me to slow down and think about the
true reason we celebrate this season. 
Christmas Stockings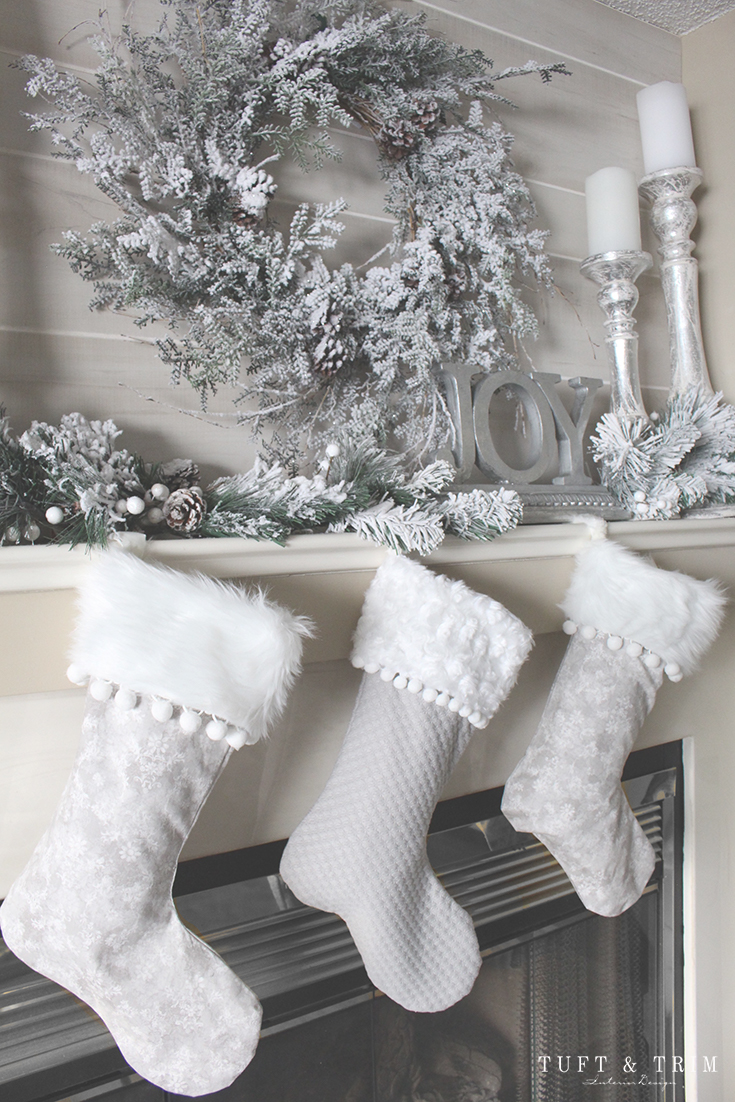 Christmas stockings are another tradition that we look forward to each year. 
Here are some of the stocking that were featured on my previous blog post.
You can learn how to make them yourself on my tutorial or purchase them on my etsy shop.
Shop Christmas stockings here:
[carousel_slide id="1823"]
Well, that's it for my Holiday home tour.
I hope I've inspired you to have fun decorating your home this holiday season! 

Widget not in any sidebars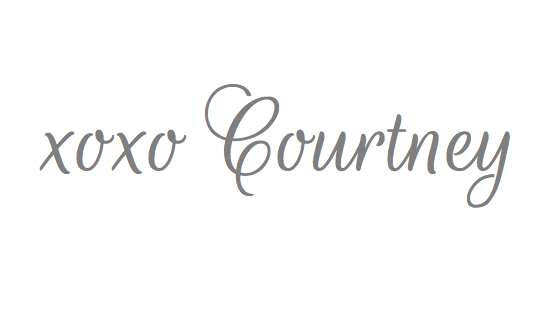 Related posts: