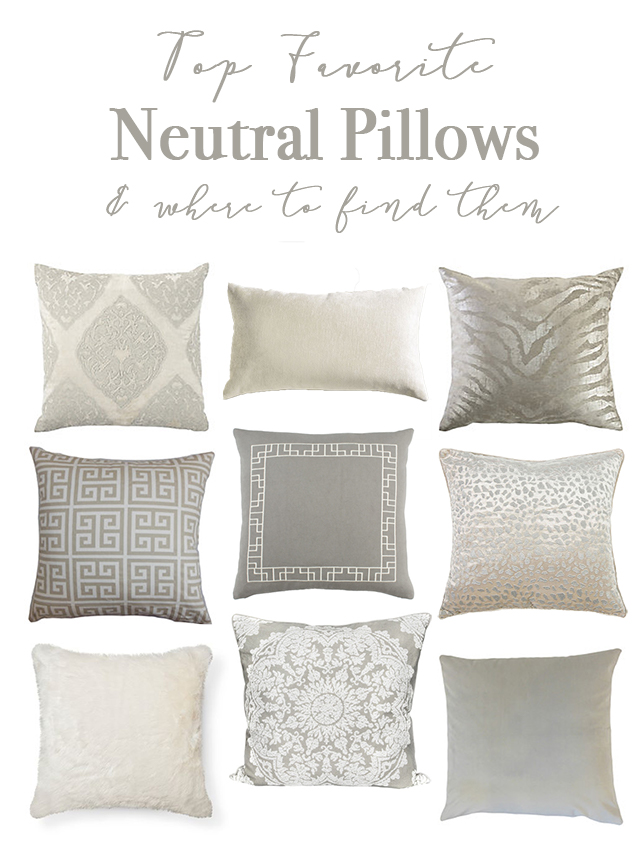 Pillows are a great way to bring style and personality into a space. Whether
it's the perfect variety of bed pillows or coordinating throw pillows on a couch, they can
liven up a room. Today I'm sharing my top picks for neutral pillows, along with tips on how
to choose the right combination of pillows and where to find them.
1.Lumbar Pillows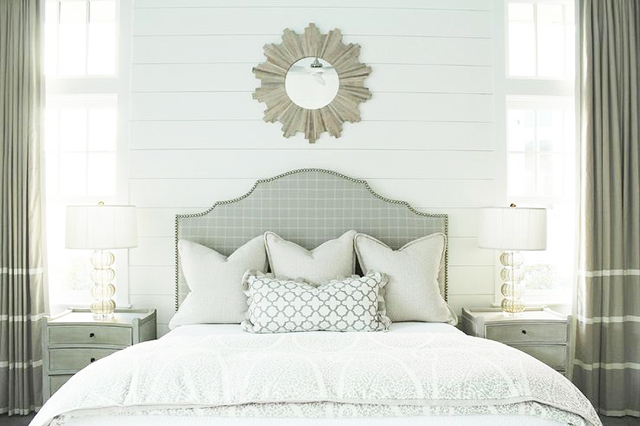 The lumbar pillow is great for stacking in front of euro pillows as shown in the picture above.
It can be a fun, patterned pillow to brighten up the bed, or a more subtle, textured pillow to
compliment a patterned euro sham.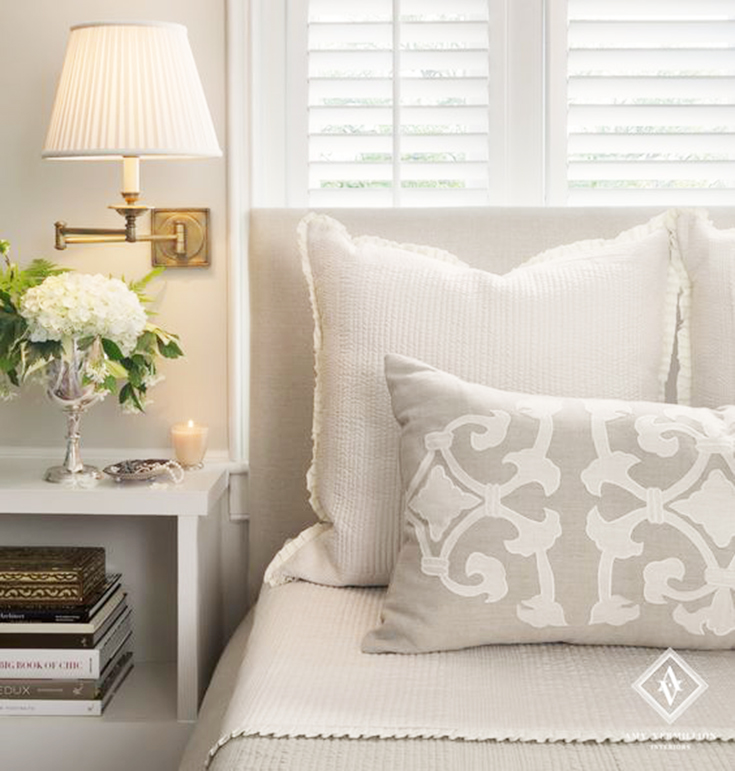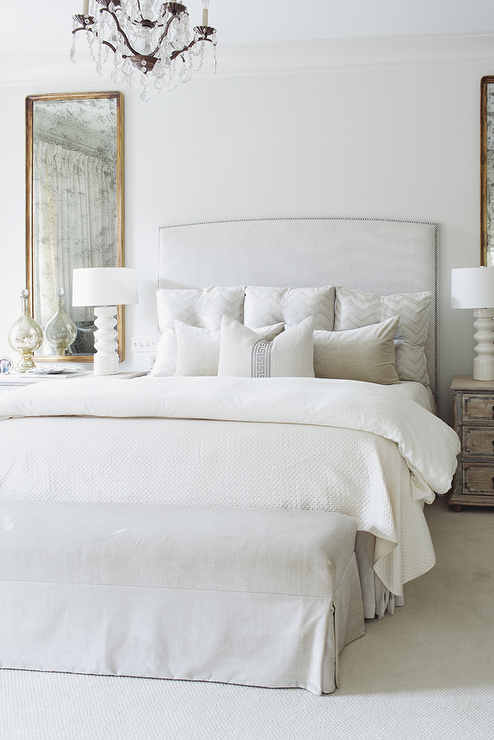 The subtle patterns and rich textures on this bed give it a simple, yet elegant look.
The faded chevron euro pillows are complimented by the greek key trim on the lumbar
pillow in front. If your wanting to create a soft look like this, try finding a muted pattern and
maybe coordinate it with another pillow by using a trim.
Shop the Look
[carousel_slide id='2407′]
2.Patterned Pillows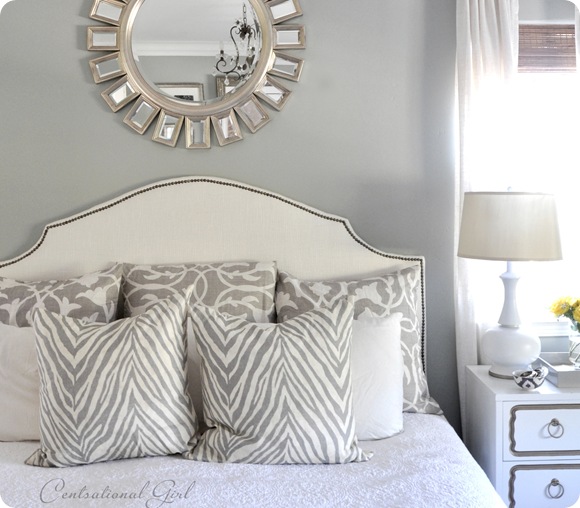 I love the combinations of patterns on this bed, but sometime it's not easy putting it together!
When matching patterns, I try to use prints the compliment each other. In this case, you have the
zebra print with the larger, organic floral print, creating perfect harmony.
You can also use different styles of prints. On this bed you see geometric
patterns on the pillows behind, with floral patterns in front, but broken up by a solid pillow.
This is great way to use a variety of patterns.
Shop the Look
[carousel_slide id='2418′]
3.Solid & Textured Pillows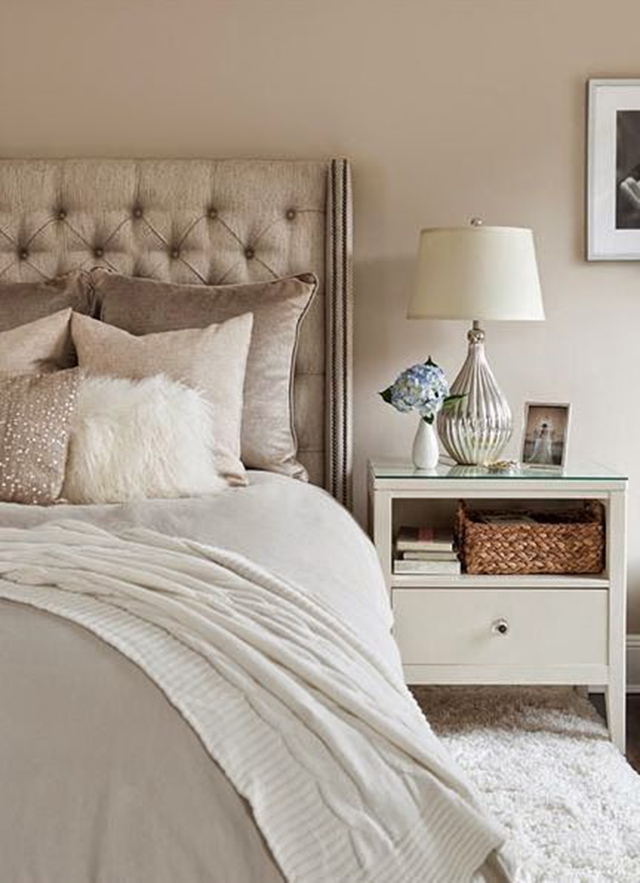 If your not a fan of patterns, try finding rich textures to make it interesting. On this bed
above you see a combination of fur, beads, and velvet. Sometimes the textures can speak
louder than patterns.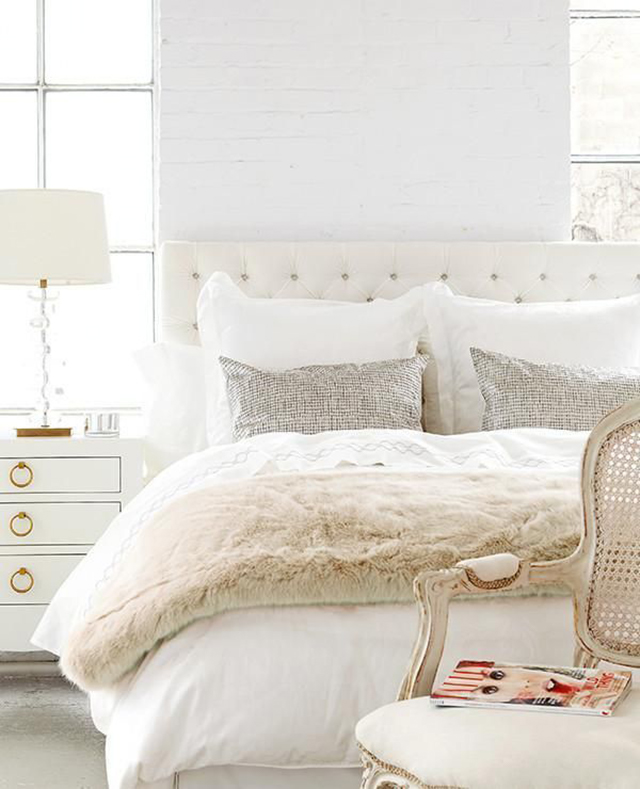 Shop the Look
[carousel_slide id='2445′]
4.Euro Pillows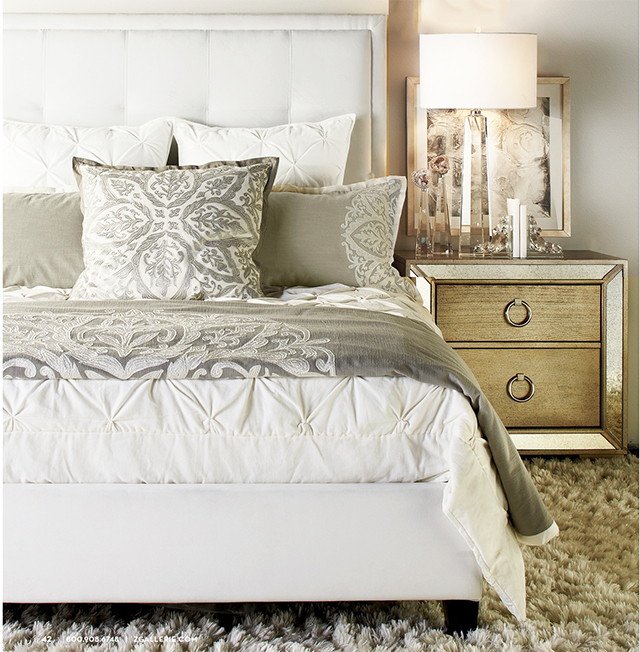 Euro pillows can be used a number of ways. On the bed above, they have 2 solid euro pillows in the
back and layered with a decorative euro pillow in front.  If you have a fun pattern on your
Euro sham, try putting it in front and using it as your statement pillow.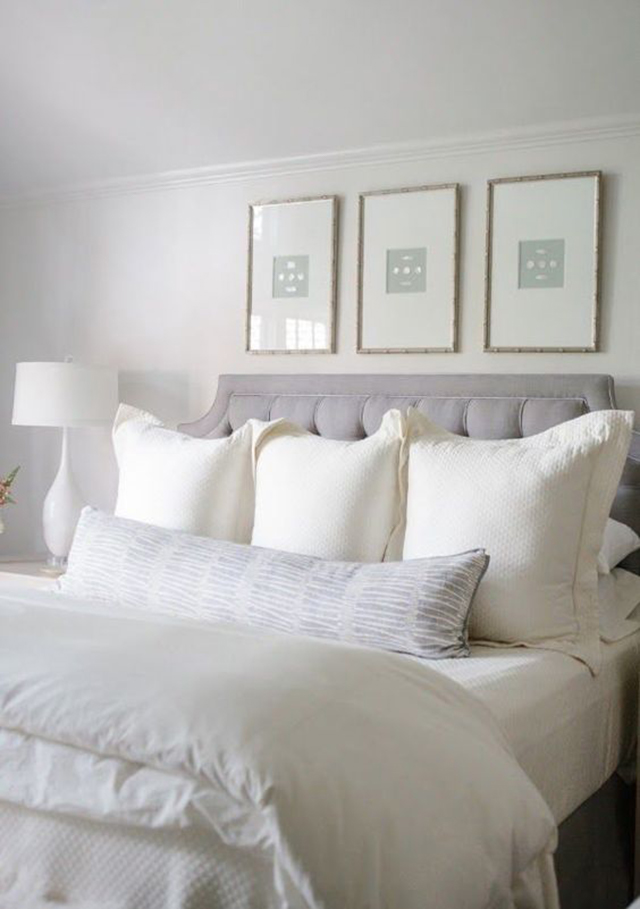 On this bed, they've used three textured euro shams to backdrop the patterned bolster pillow.
Shop the Look
[carousel_slide id='2431′]
Well, that's it for now! Thank you so much for stopping by. I hope you enjoyed todays post and
feel inspired to make your home a place you love.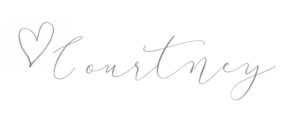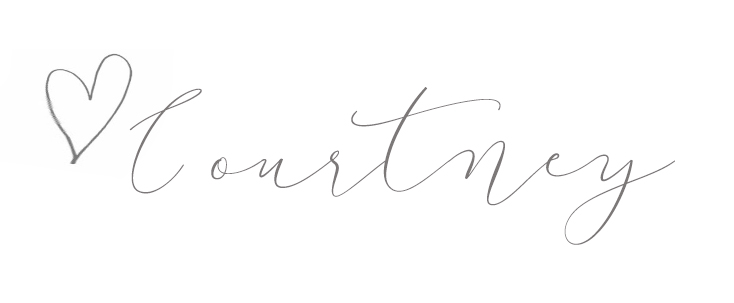 Widget not in any sidebars