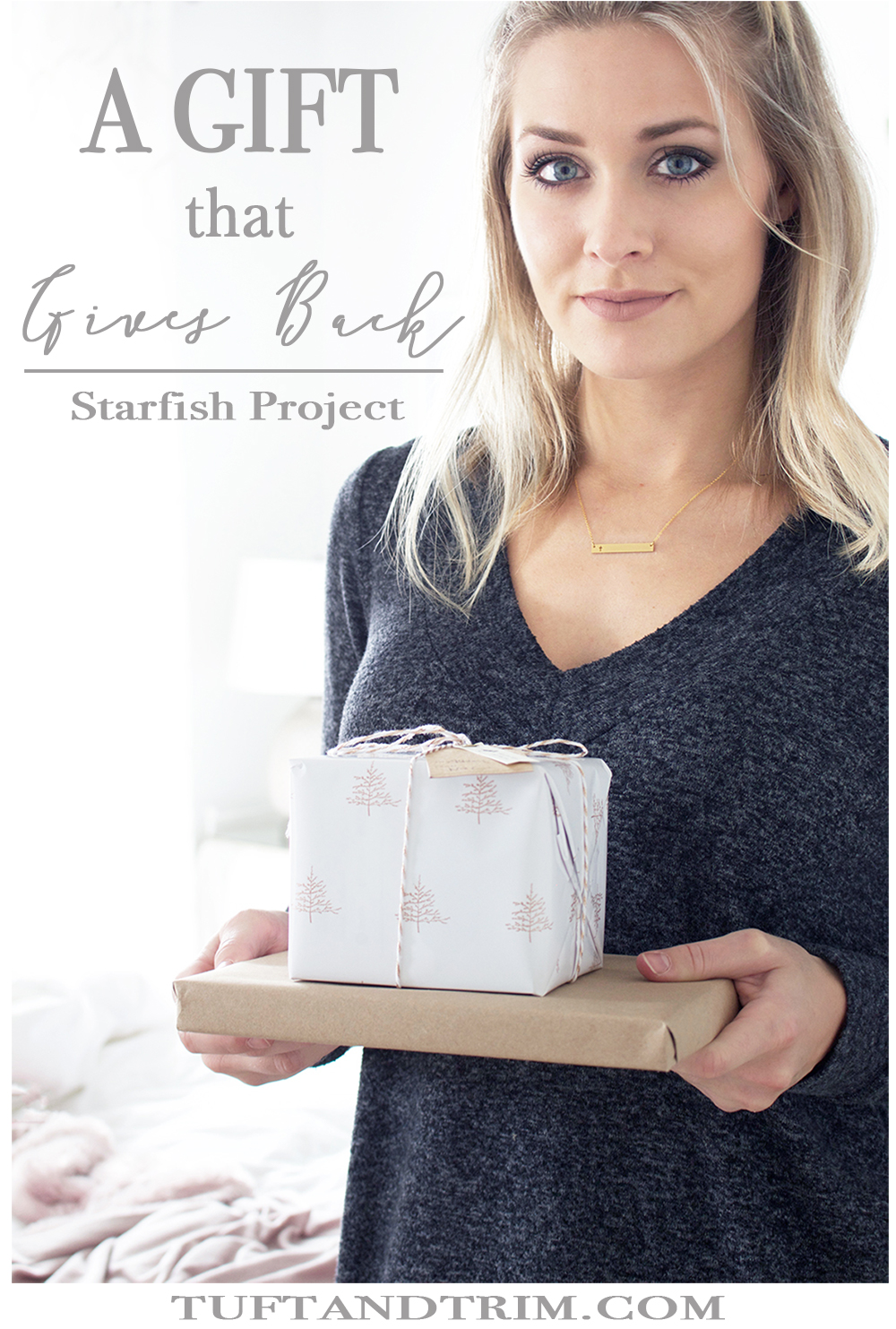 Give a gift that gives back this Christmas.
I usually try to keep my blog posts related to Interiors, but today is an exception. I recently came across Starfish Project and was blown away by their beautiful jewelry line. And after learning more about the company, I'm touched by their incredible story and the positive influence they have on the lives of women and children.
The Starfish Project restores hope to women escaping human trafficking and exploitation in Asia. They provide life-changing opportunities through Holistic Care Programs and social enterprises where women create beautiful jewelry and become managers, accountants, graphic designers, and photographers. They also provide vocational training, healthcare, shelter, counseling, and education grants for our women and their children. Starfish Project has employed over 125 women and has served thousands through Community Outreach Services.
With Christmas just around the corner, I thought this would be the perfect opportunity to introduce this awesome jewelry and the cause. I love the idea of giving gifts that can also give back to others. With every jewelry piece purchased, women are directly impacted and are given hope of a better life.  
Now that you know more about the companies mission, lets take a look at some jewelry!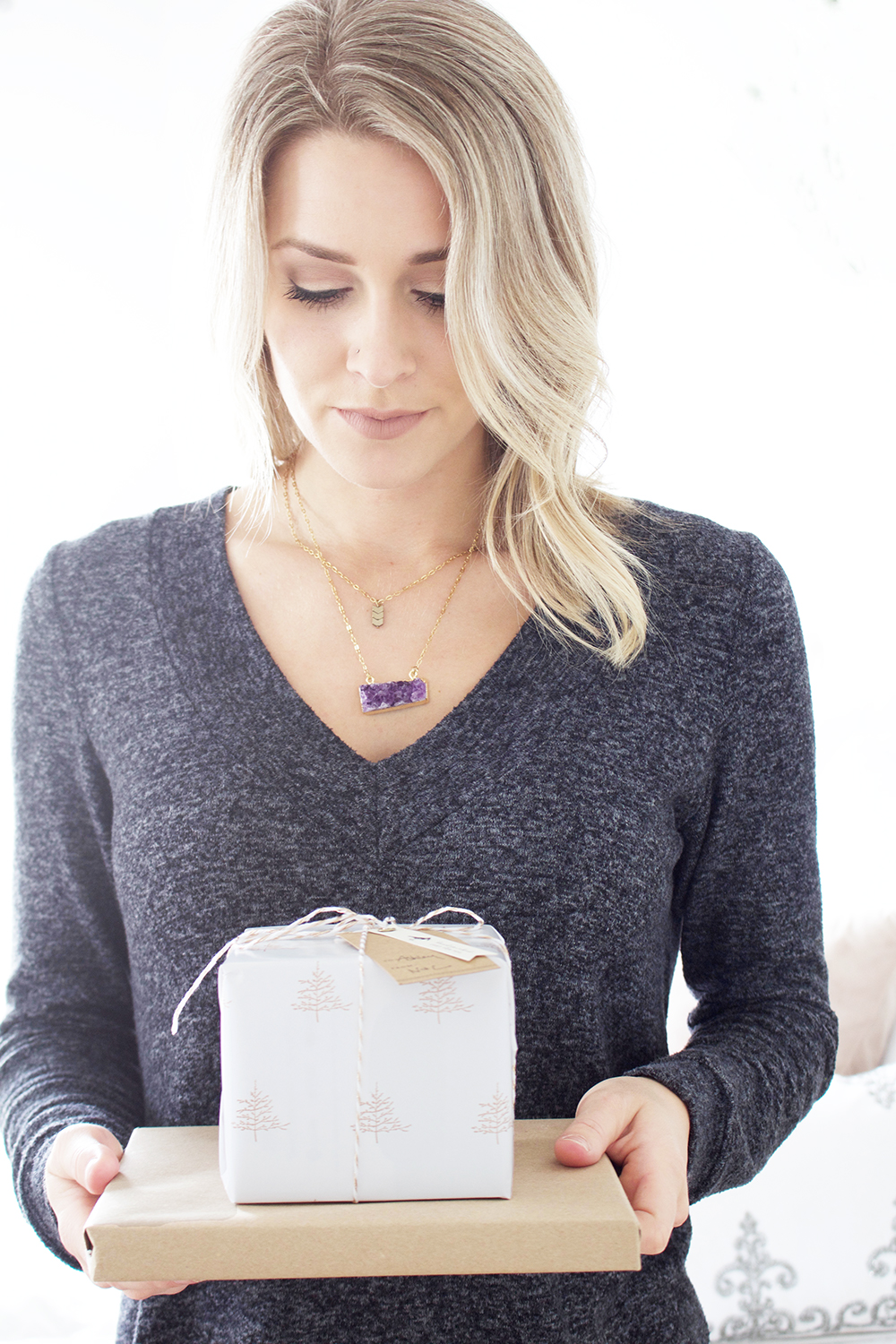 I loved this necklace because of it's pop of color!
The Rihanna Purple & Gold layering necklace is a statement piece for sure. But more than that, this is equal to the cost of 1.5 weeks of vocational training for one exploited woman. Every purchase of the Rhianna Purple & gold layering necklace means exploited women and girls can gain the skills they need to establish an independent life after Starfish Project.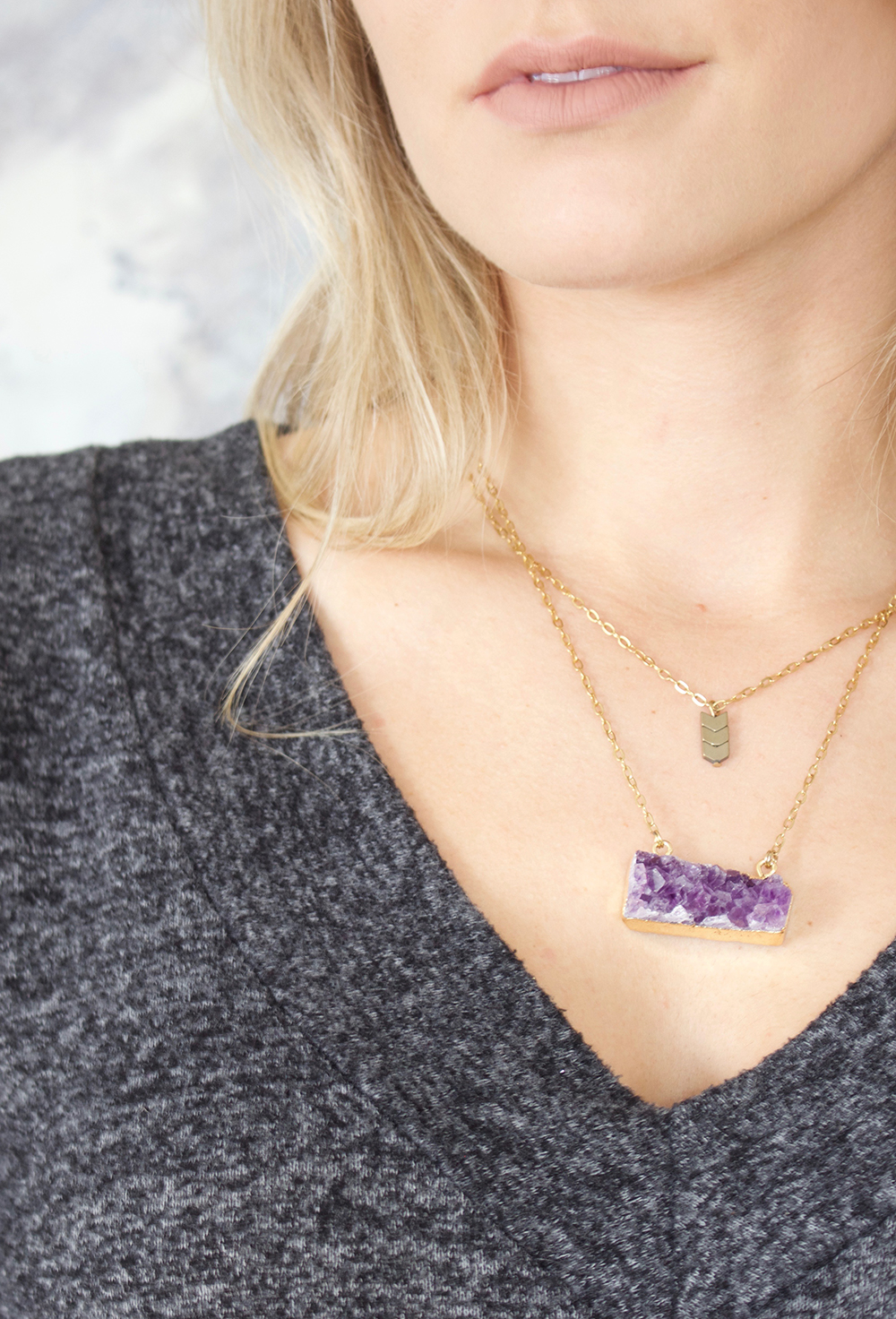 This next piece is the Layla-Gold Cross Bar necklace.  As simple as it is, this necklace was my first choice. And I love that you can layer it with other necklaces.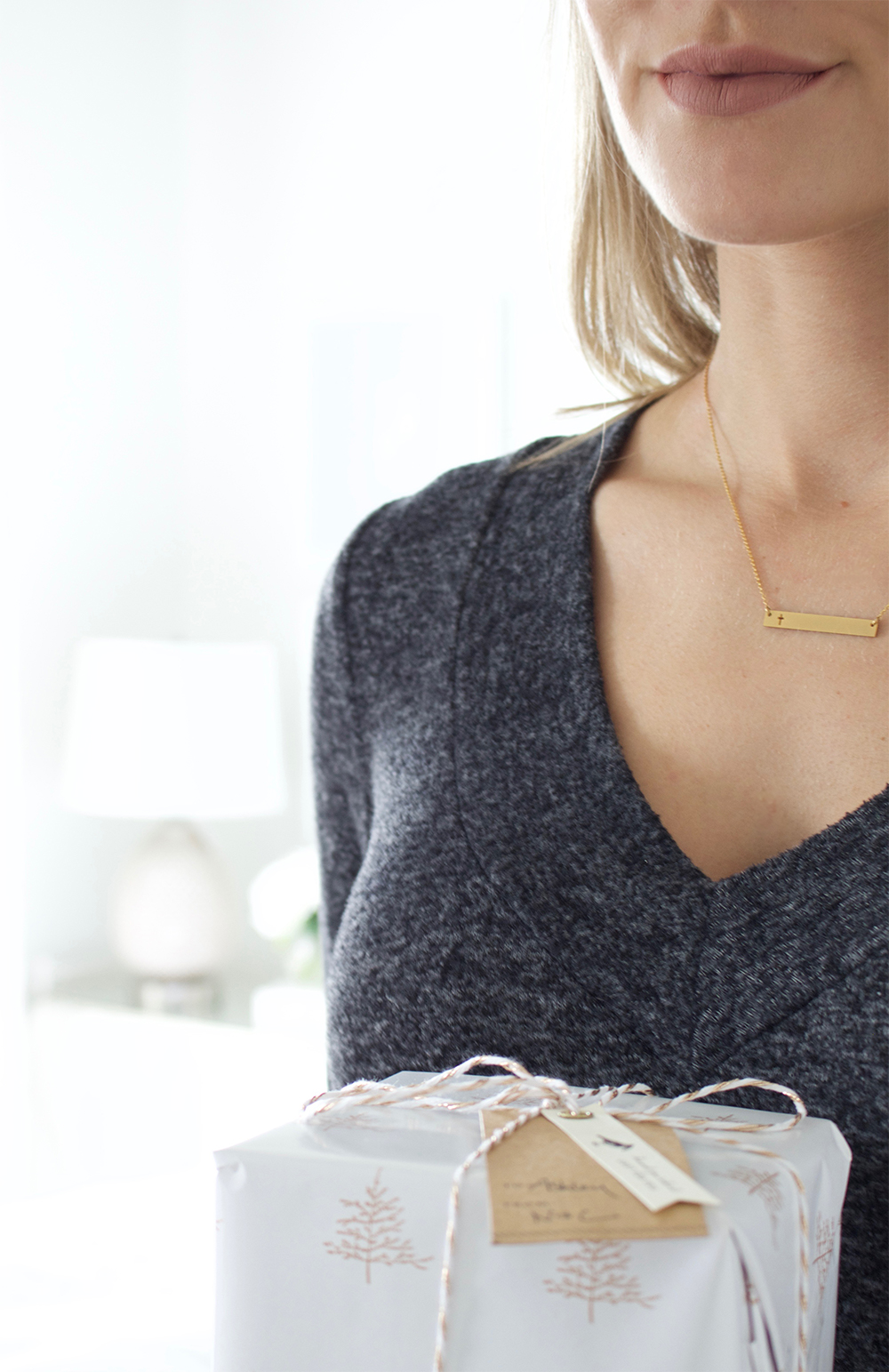 The cross is such a great reminder of God's love and grace. Something that I'm so grateful for and impacts my life daily. It also represents hope to those at Starfish who are working to overcome their difficult past.
The cost of this necklace is equal to the cost of 1 week of counseling. With each purchase, exploited women and girls will experience freedom, establish independence, and develop careers.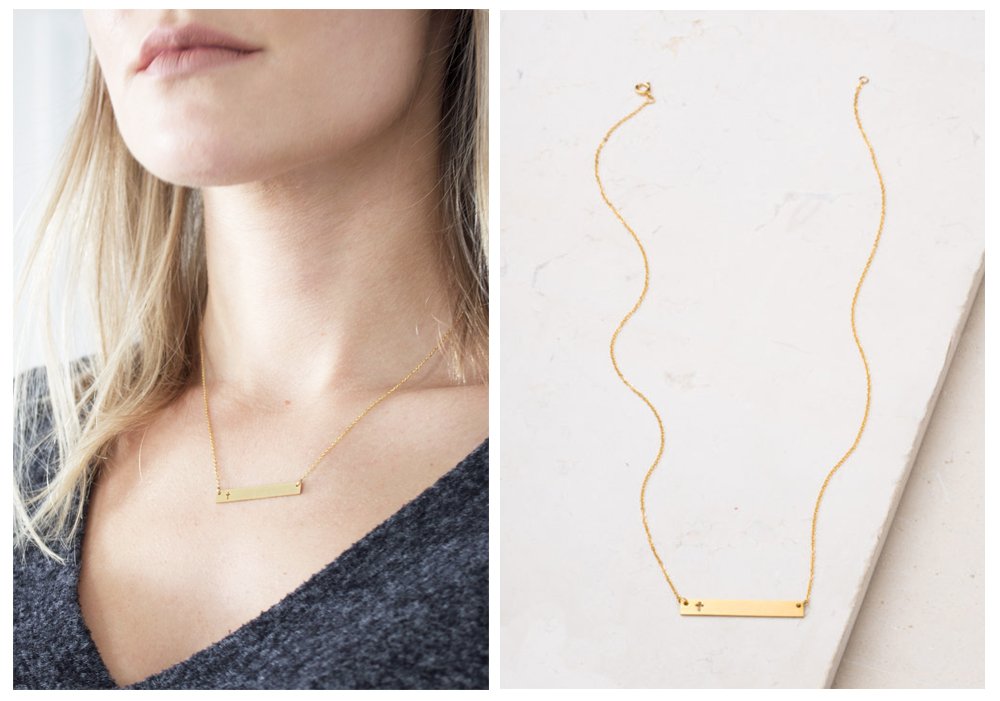 Try pairing this necklace with the Chelsea quarts and gold necklace for a layering affect! I also love the simplicity of these Clara Stud earrings with both of them.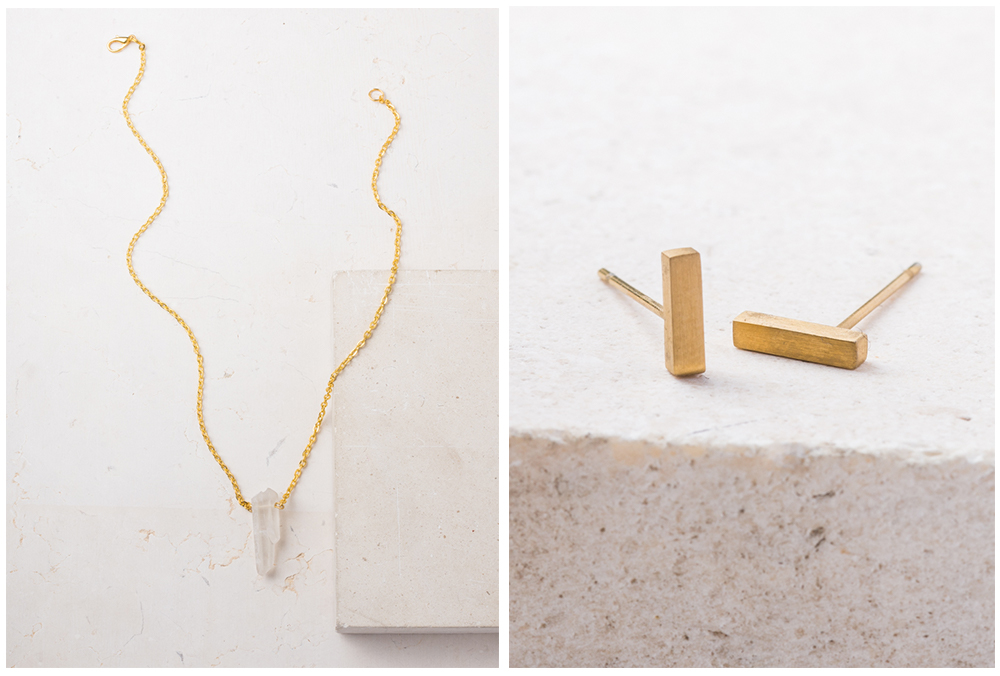 These are some of the pieces I got for myself, but there are more left on my wish list! Looking for some Christmas gift ideas? Check out some of my favorites below! I'm looking forward to picking out some more for Christmas Gifts this year!


 Thank you so much for stopping by today! As I usually say, I hope you leave inspired….but today, it has a different meaning. I hope you leave inspired to bless someone else this Christmas! It may not be by giving jewelry, but I challenge you to think of ways you can bless others that are in need this holiday season and throughout the year!

Related posts: