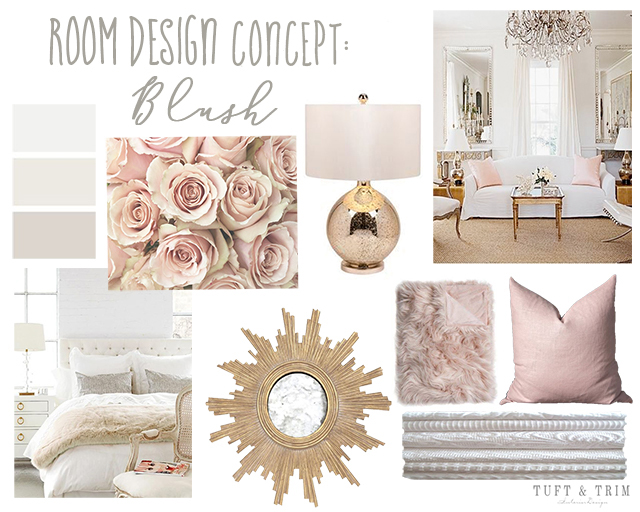 As spring quickly approaches, I've been itching to brighten up our guest bedroom and add some color.
After incorporating pink in a clients home, I fell in love with the idea of pink myself. This
beautiful pale pink, I like to call "blush", has captivated my mind with its soft and subtle elegance.

Follow along as I begin a two week challenge of redecorating our guest room with blush pink.
Throughout the next two weeks I will be sharing my design concept, before pictures,
progress pictures, and final room design. As you watch each weeks progress, you will learn how
affordable and easy changes really can transform a room. I'm so excited for you to see how I
achieve a beautiful space with just a small budget and some creativity. Now lets start with the inspiration
behind the design!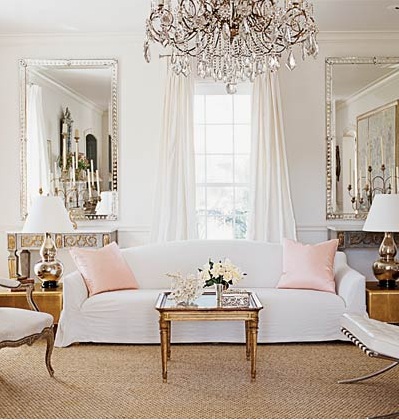 Bringing a color into a space can be as simple as throw pillows. It doesn't need to be everywhere to make
a statement. I love all the white in this space, along with the bronzed gold accents. I'd like to create
a similar look with white walls, gold accents, and soft pink pillows.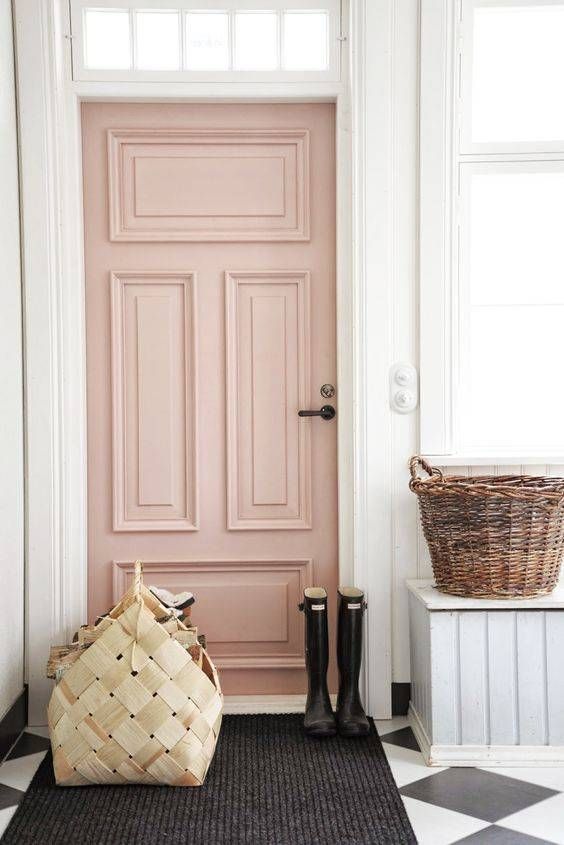 source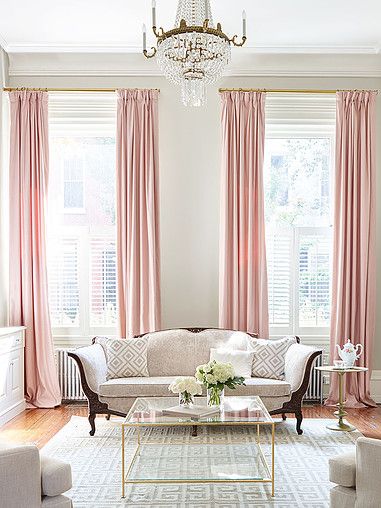 Another great example of how color can be incorporated. This room is completely
transformed by the pink in the curtains. I also love the combination of both
antique and contemporary pieces.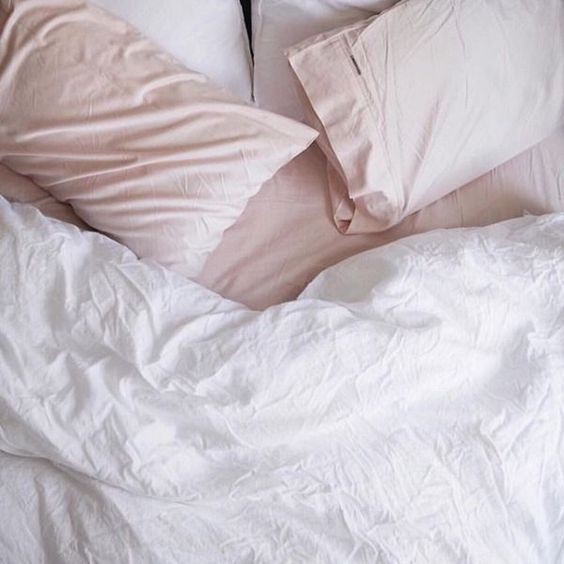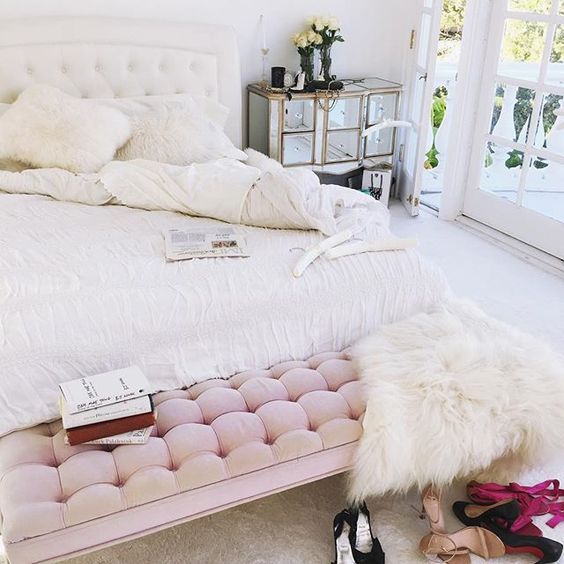 This bright white bed is perfectly matched with this soft pink, tufted bench. So subtle and
glamourous. I'd love to find a bench like this for the end of the bed.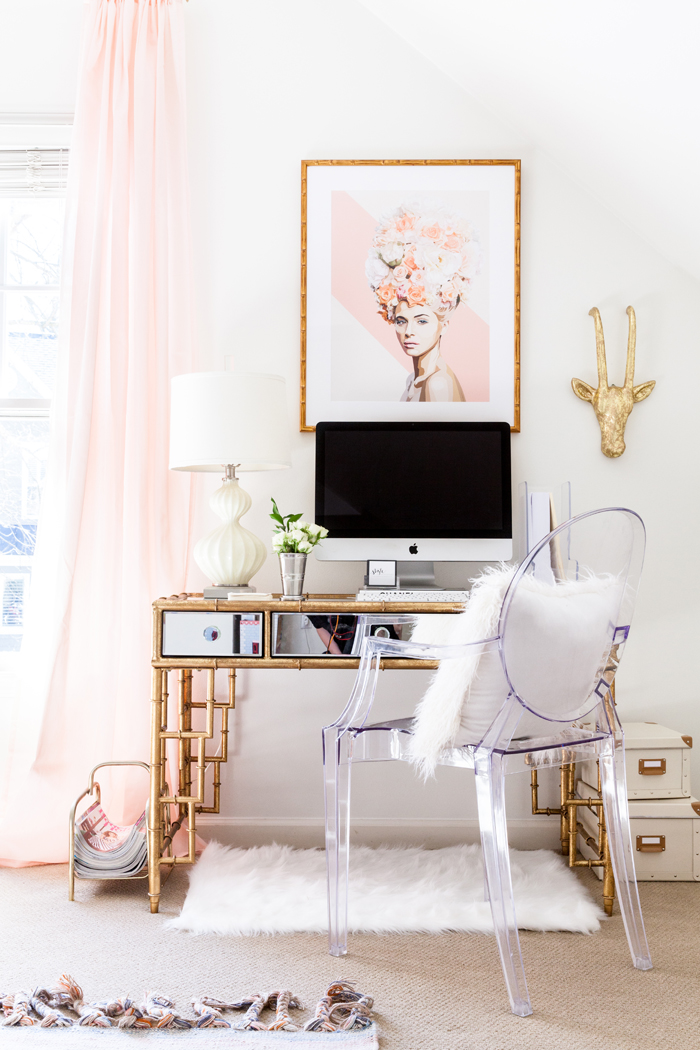 What strikes me in this photo is the high contrast of gold against the bright white walls, and again,
the blush tones drapes. I also love how the pink is continued in the art above the desk. I'd like to
be able to find art for our wall that has the same shade of pink in it.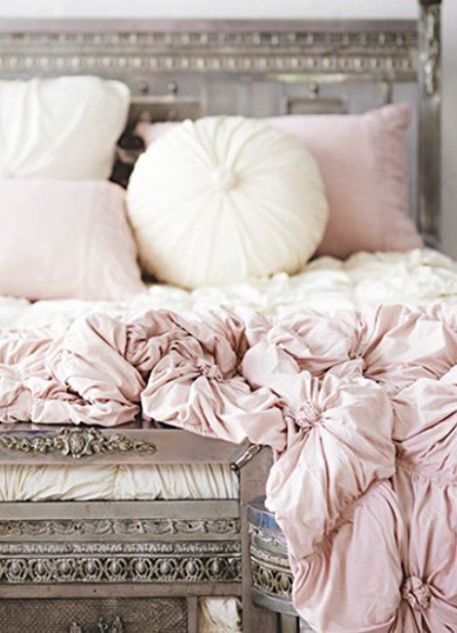 So much beautiful inspiration! But now it's time to get to work. Stay tuned for my next post where I
will be covering the guest bedroom's current design and the changes I plan on making. Thanks
for joining me today!

Subscribe below so you don't miss out on each step of this one room design challenge!
Related posts: