Welcome back to the next step in my bedroom and office design! Previously we covered the proposed design
concept for my guest room and the inspiration behind it. Today I'm going to share with you the current
design of the room and the changes I plan to make. This space doubles as both our guest room and my office
which makes me even more anxious to update it to a place that inspires me. My goal is to try to use as much
of the existing decor that I can to try to save money. I will also be updating some items and incorporating
new elements to change the atmosphere of the room. Now lets take a look at what we're working with!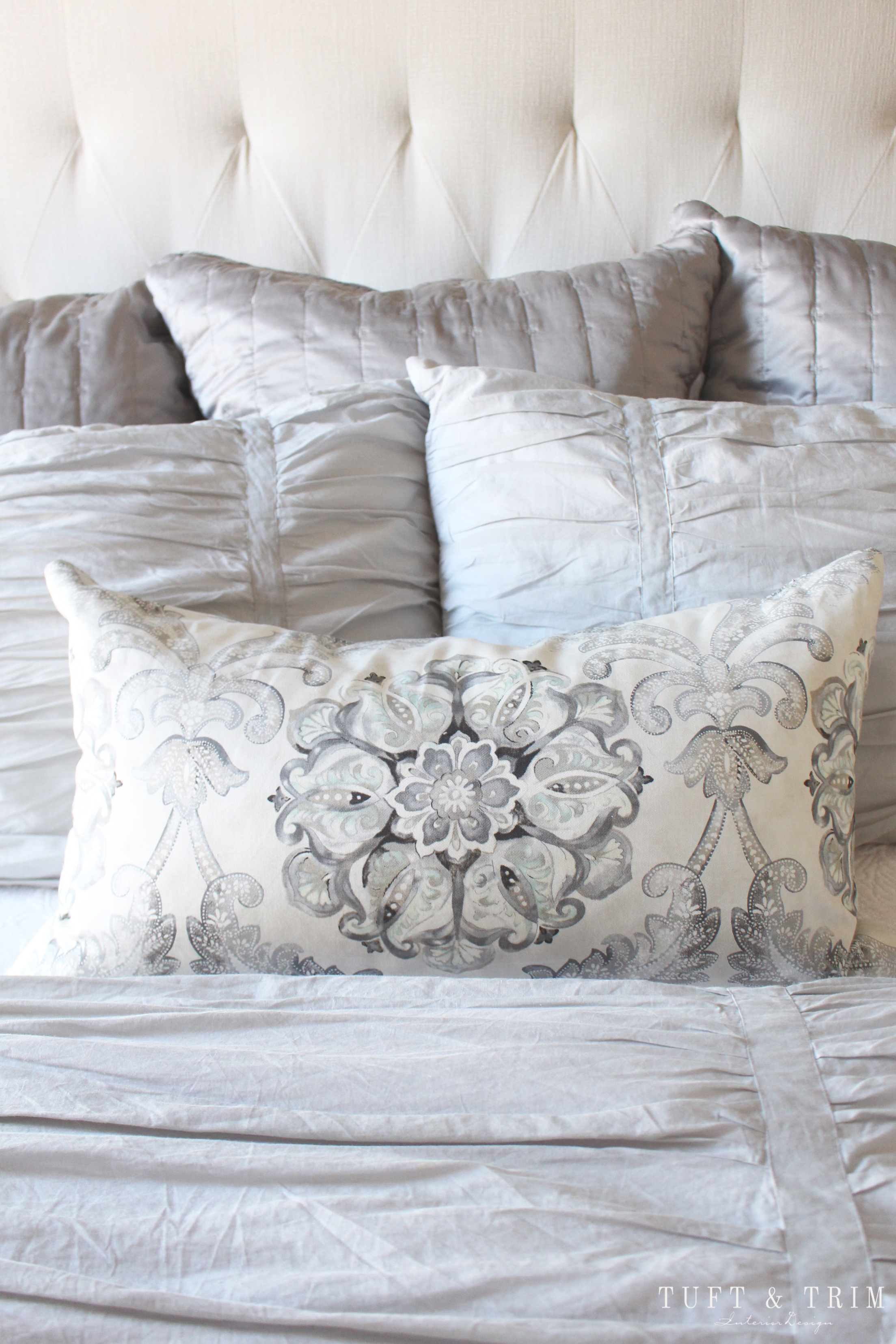 I have this serious problem where I buy things that I "have to have", then decide shortly after
that I want something different. Am I the only one with this problem? I found this soft blue duvet
on clearance at Pottery Barn and then called around to all the outlets across the country trying to
find the matching shams. Finally I found some in New York and they shipped them to me in CA. And
now, a year later, I'm contemplating changing the bedding.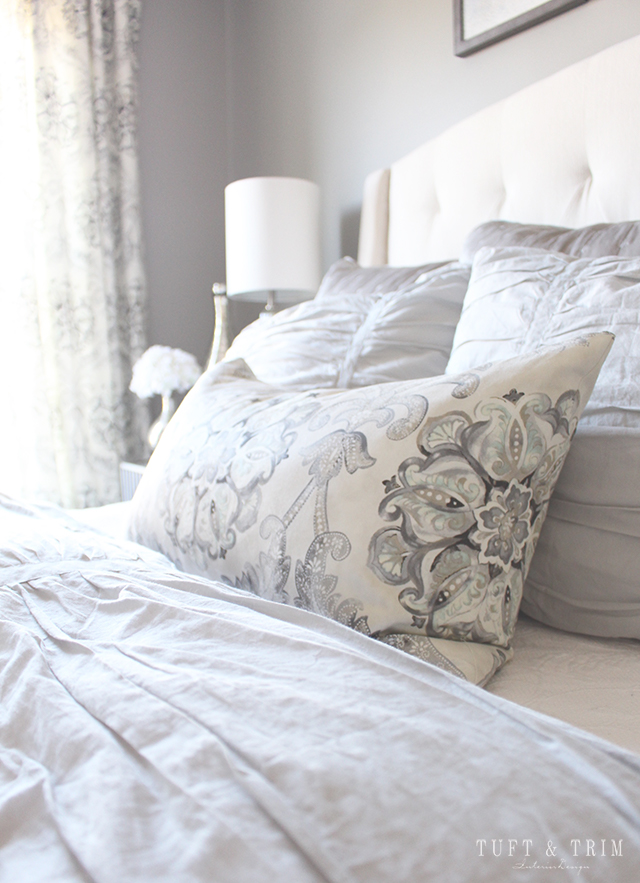 I may try to use the duvet in the new design, but I think I will replace this lumbar pillow I sewed with
something less busy. And yes, this pillow I sewed less than a year ago…and now I'm replacing it…I have
some serious issues…
In my attempt to save money, I'm going to try to use most of the original bedding or other bedding I
already have. My plan is to change out some of the pillows, add some textures, and find a coordinating
throw blanket.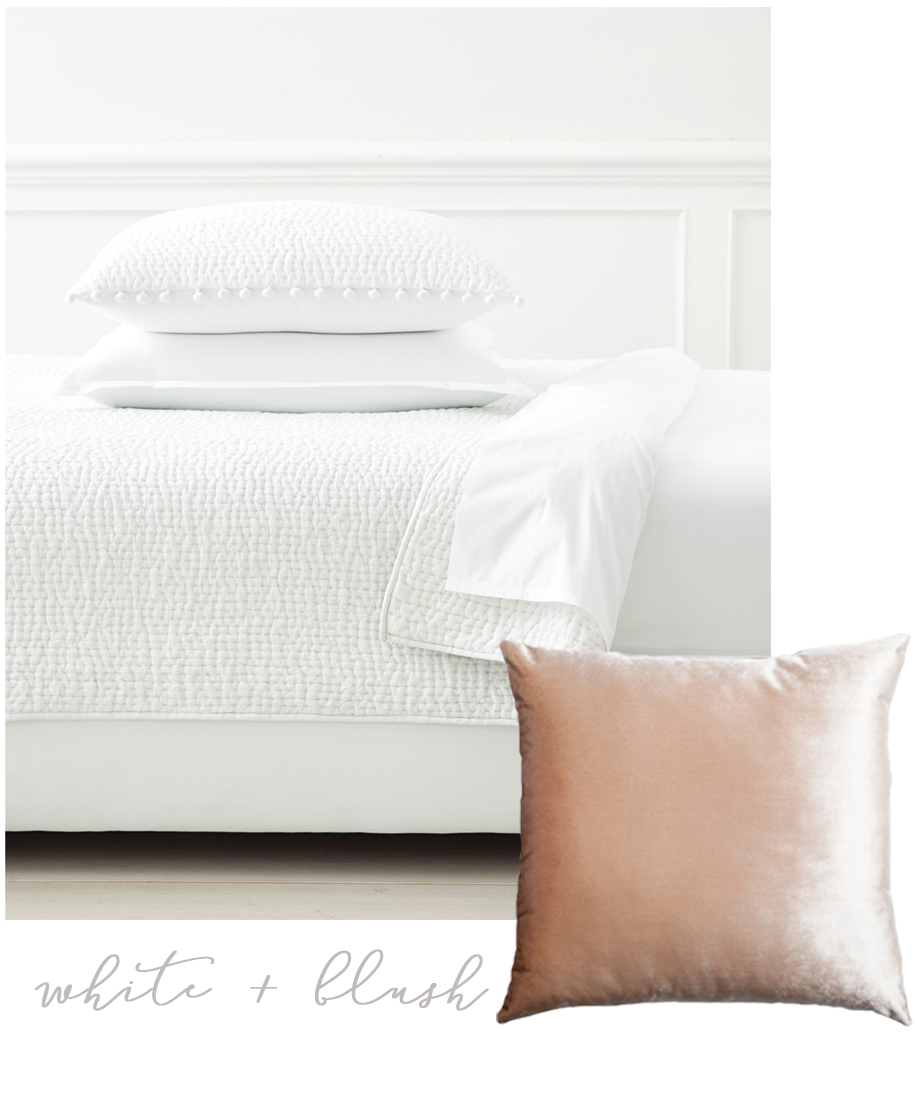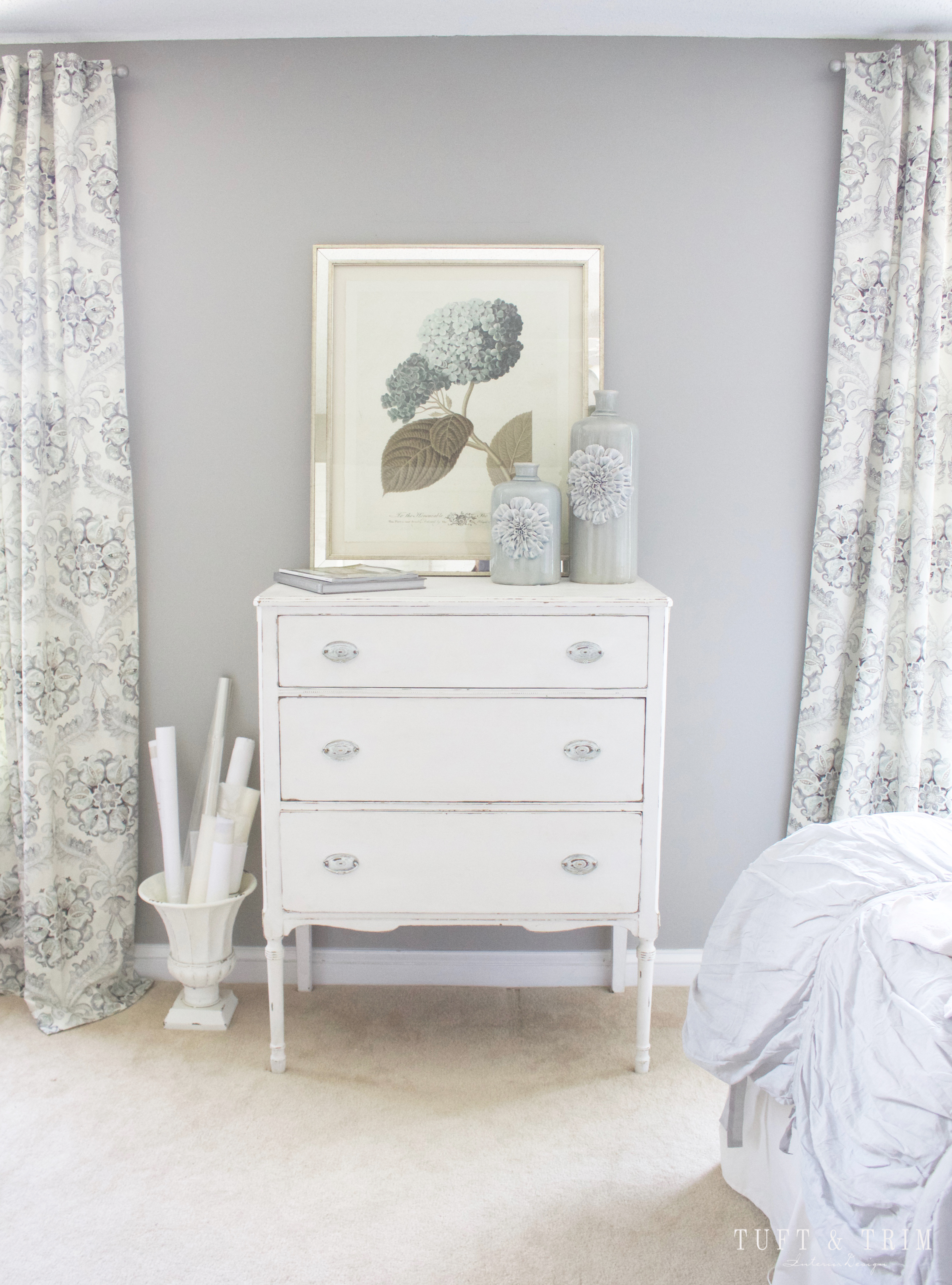 I sewed these drapes with fabric that I custom ordered and as much as I hate to change them out,
I'm ready for something less busy and more subtle. And they only took me a WEEK to sew…..but oh
well, it was a good learning experience, right?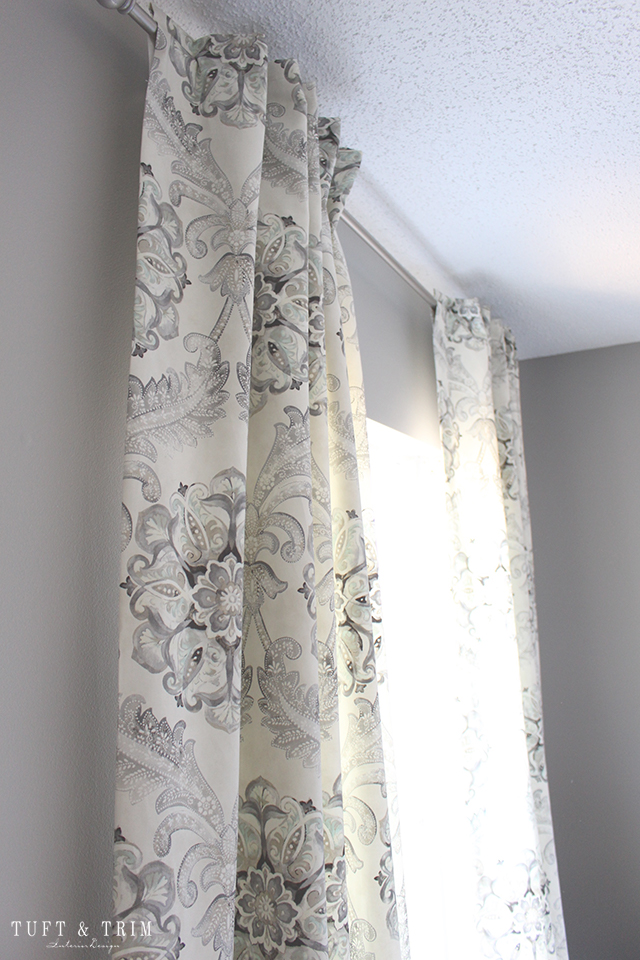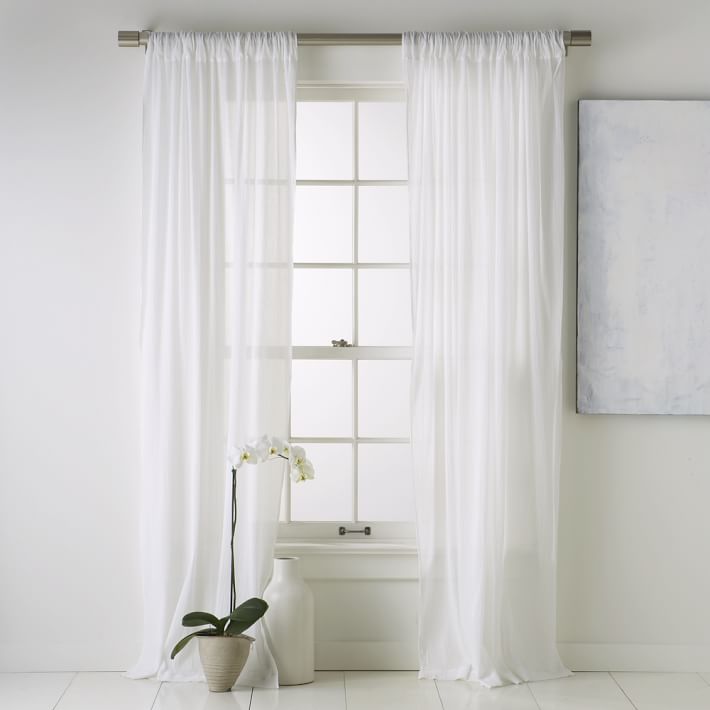 I'm hoping to find some elegant, white drapes that are long enough to puddle on the floor (96″) and
have a back tab.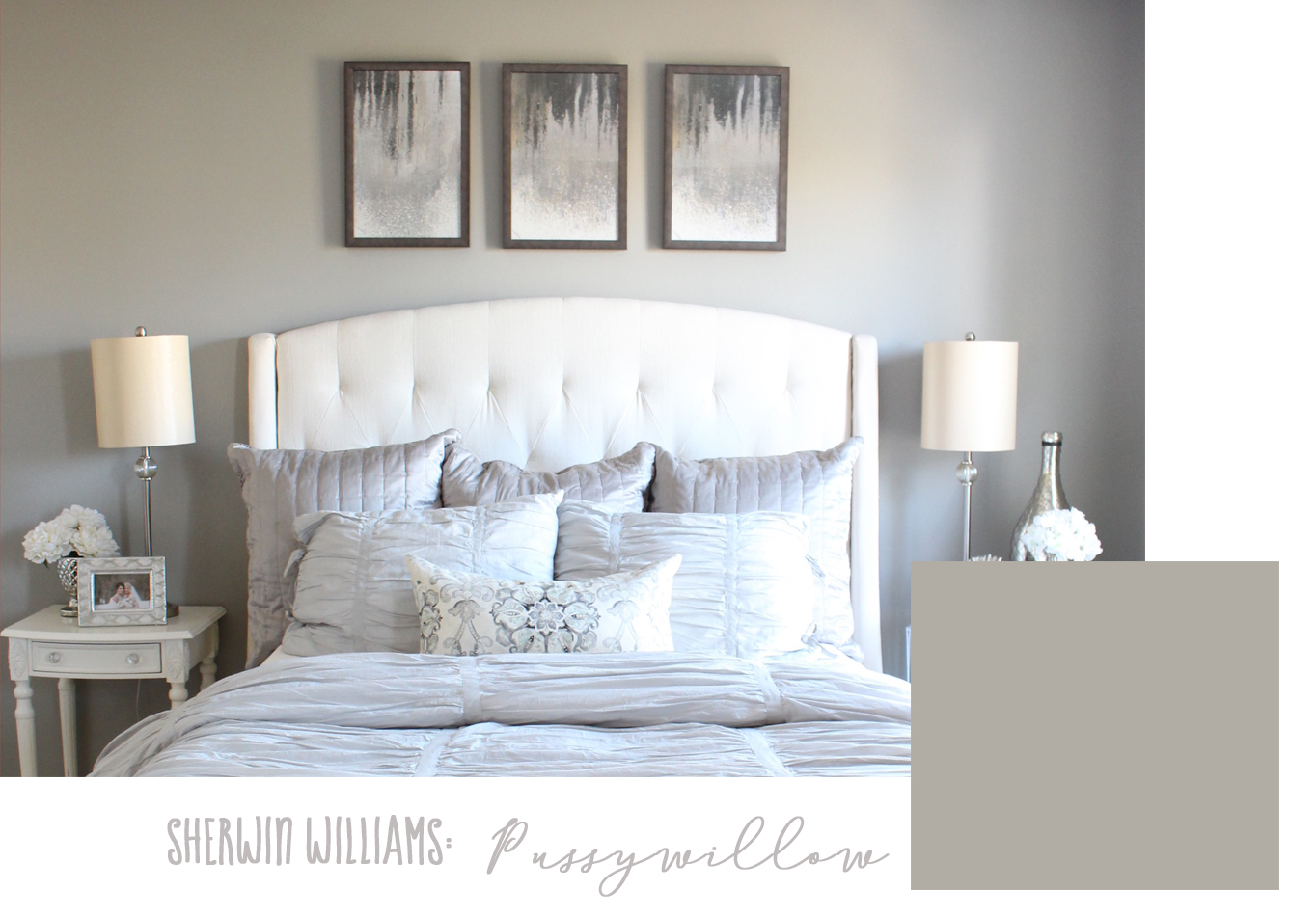 We just painted this room last summer and I do love the color, but I keep finding myself
drawn to the bright white walls. Its funny how I used to always wish I could paint over
the white walls during college when I lived in apartments, and now I'm changing
everything right back to white!

My vision is a bright and clean look with all white walls.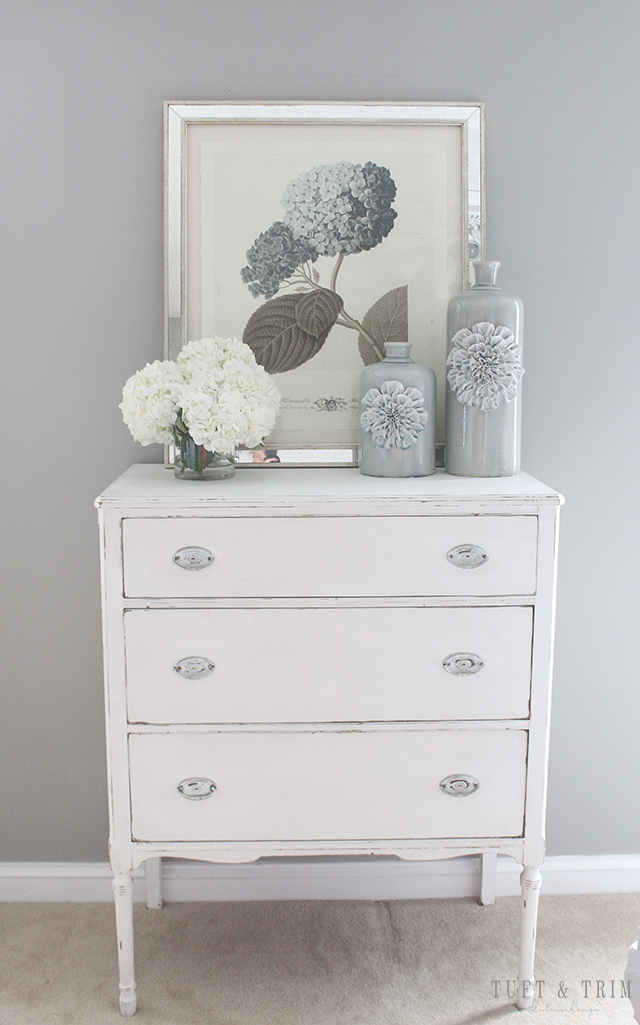 I found this chest of drawers at an antique shop, it is one of my favorite finds so I will be incorporating
it into the new room design.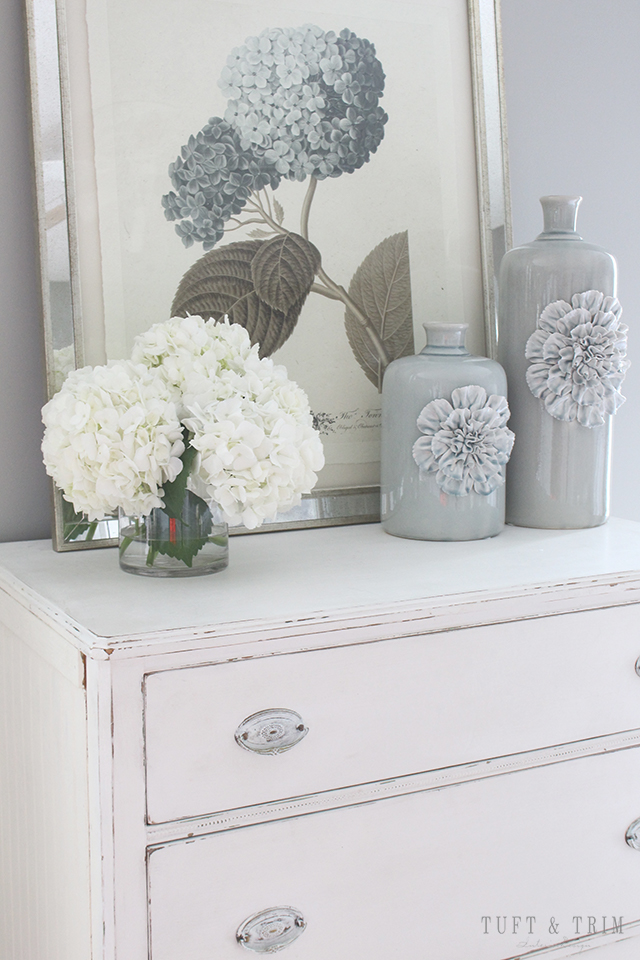 I may try to accessorize it a bit differently, we'll see what I come up with! I do love this floral
print I found at Home Goods, so it may have to stay.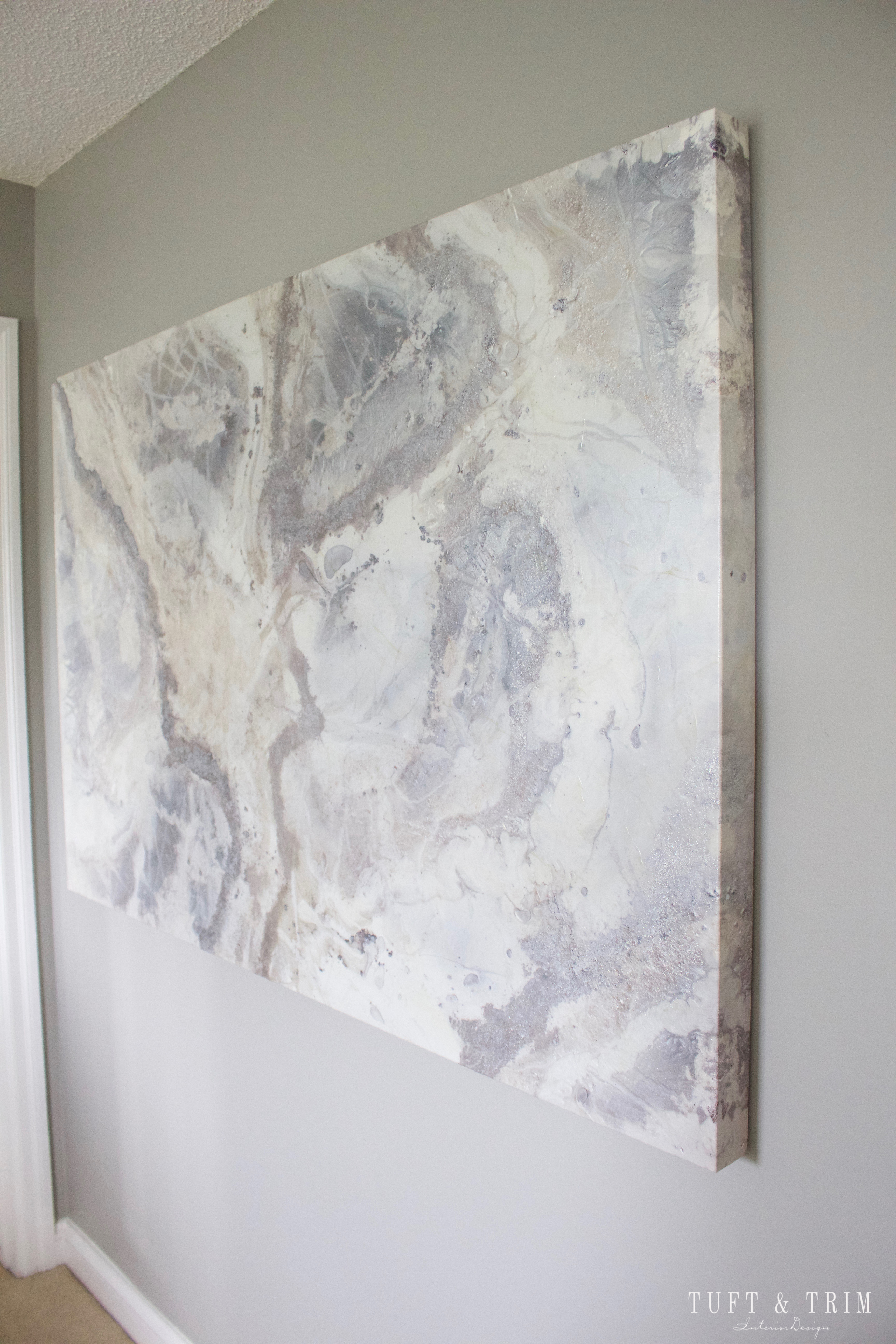 If your ever looking for awesome and affordable wall decor, Home Goods should be your first stop.
I found this painted canvas there and fell in love with its soft tones and calming design. I'm hoping
It will work with the new design.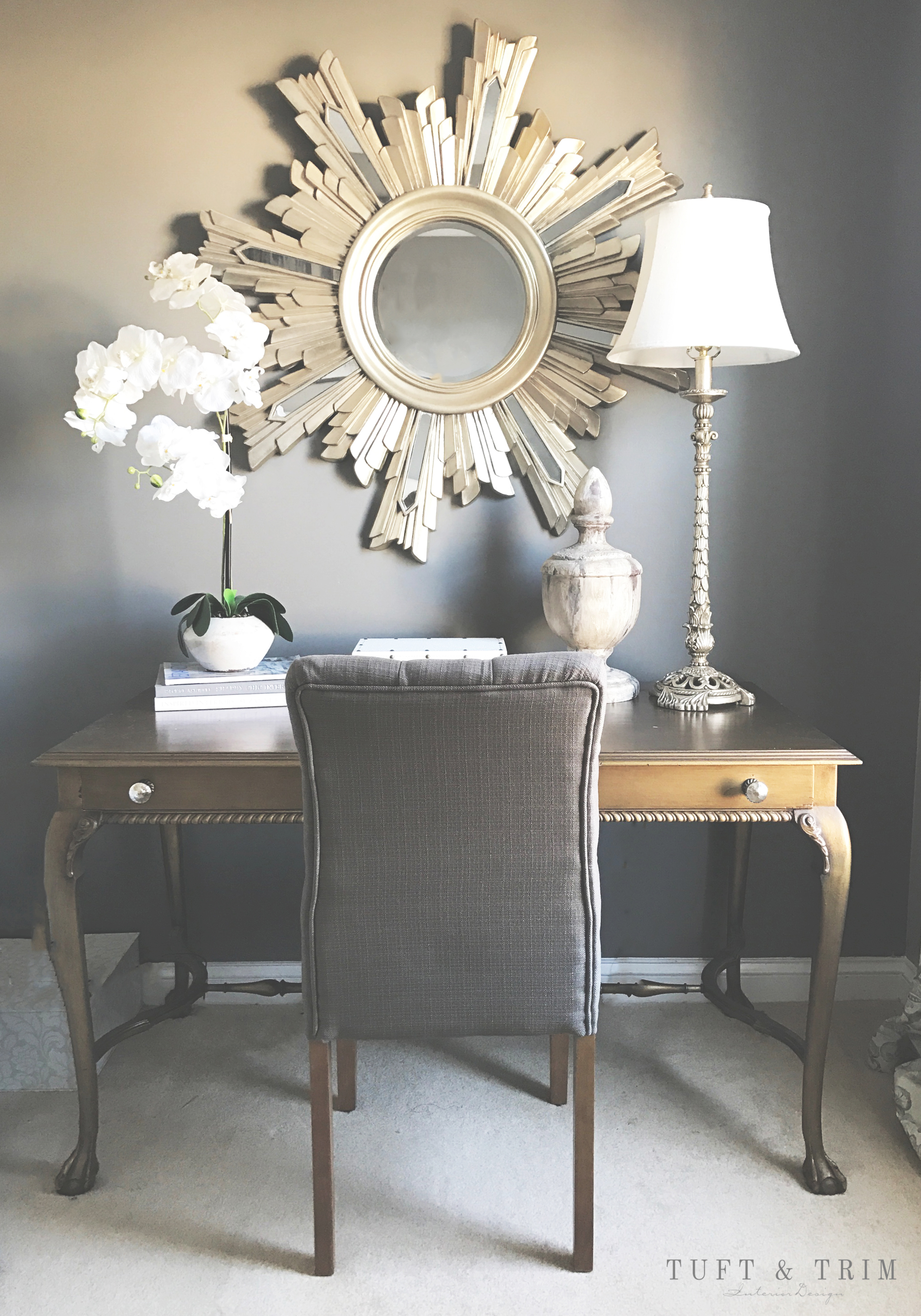 This fabulous antique desk was given to me by my grandma and it's one of my favorite pieces.
I'd love to see how it stands out against a white wall, along with new artwork above it.
I hope to find architectural drawings similar to the ones in the picture below to replace the mirror.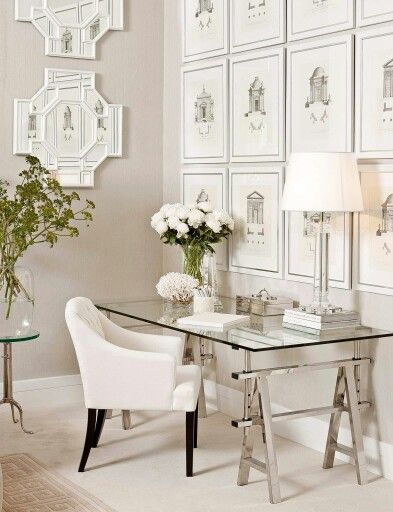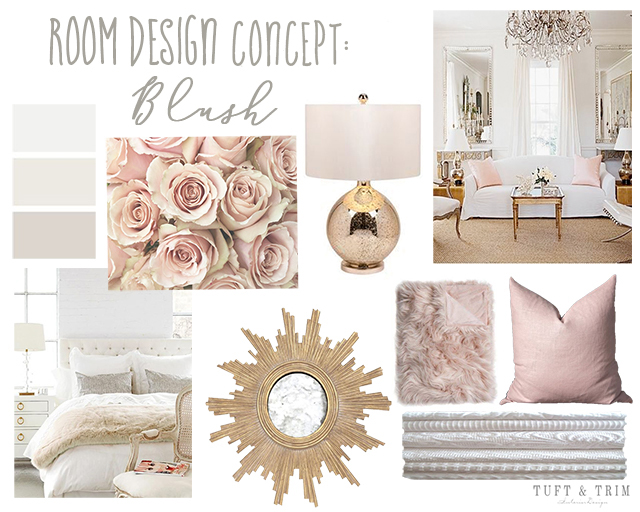 If you missed my last post, here is the concept for the new space.

Now that you've seen the before pics, get ready to see some progress. Next time I will be sharing
with you my progress photos, along with some of my shopping finds, and a peak at the
transformation. Feel free to join the mailing list by subscribing below!

Related posts: