For those of you who are new to Tuft & Trim, this past year I shared my master bathroom design transformation on a budget. One of my main focuses throughout the process was showing my readers ways to achieve a beautiful space without spending a lot of money. In a designer interview with Wayfair regarding my bathroom design, I cover how I picked the perfect faucet. You can find the full interview with wayfair here.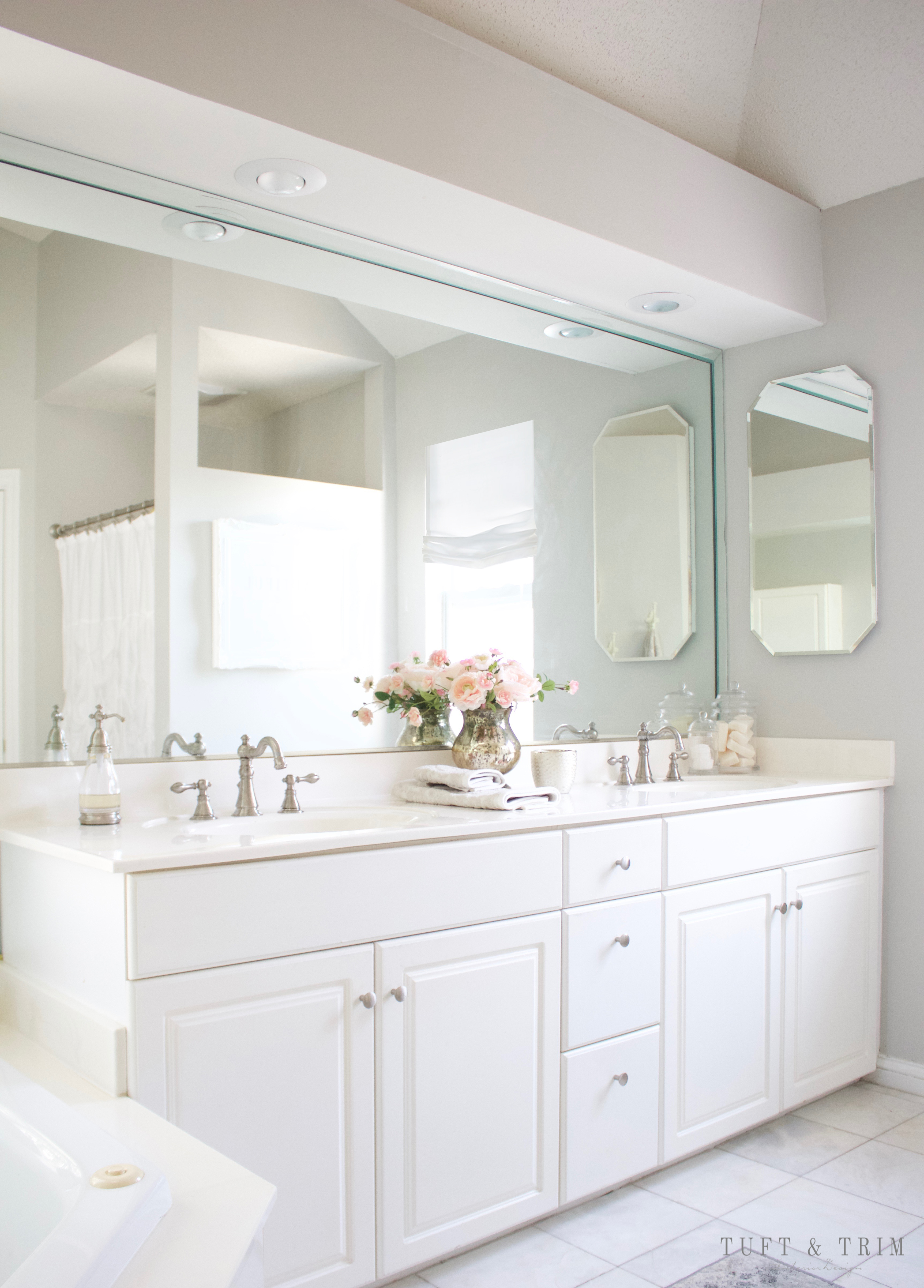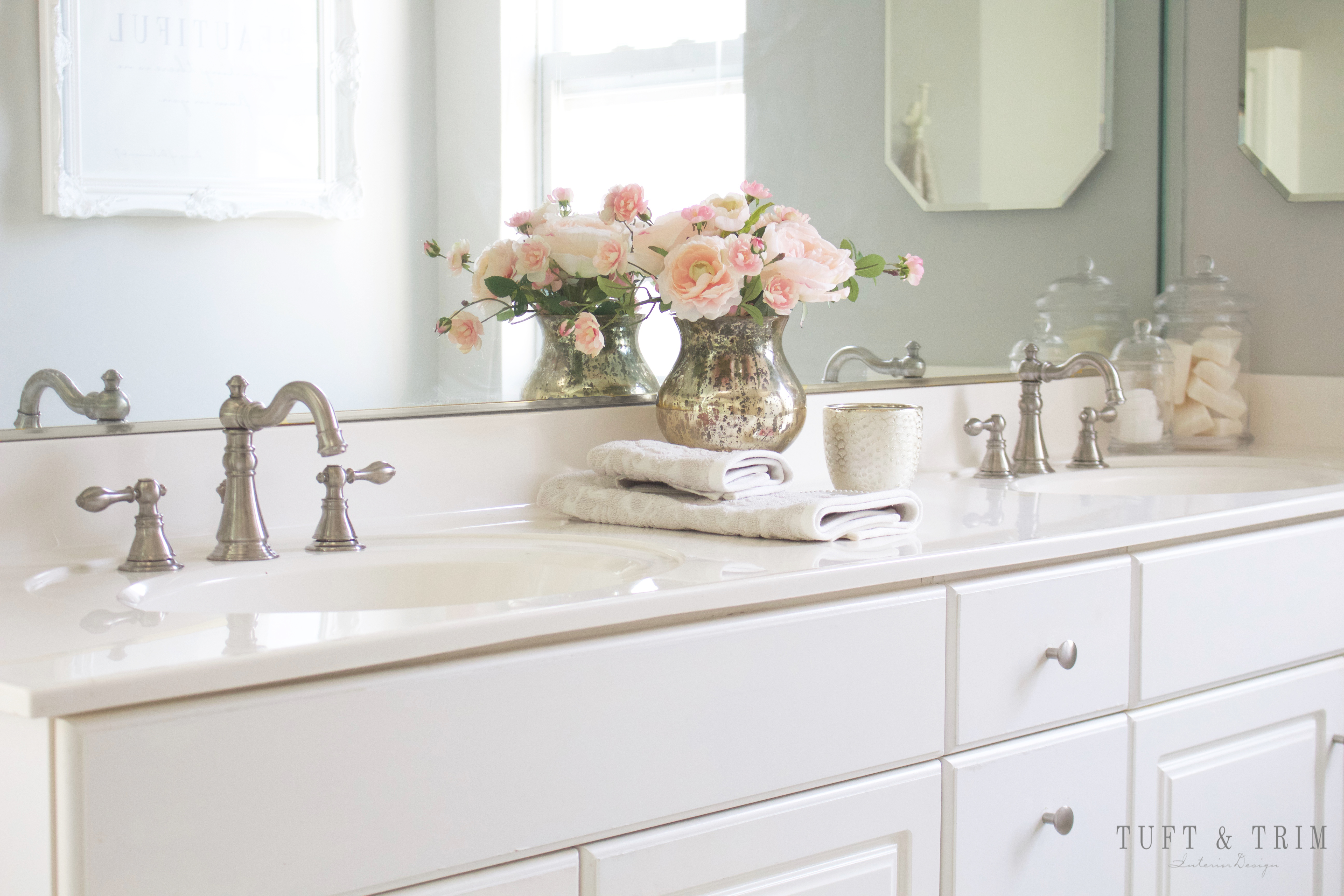 It can be so hard finding the right faucet. Where do you go? And how do you choose? My number one go-to for quality and affordable faucets is wayfair. I love all of the styles available and at prices I can actually afford. Looking for faucet ideas for your own bathroom project? Let me help! Below I've provided some of my favorite affordable faucets in all styles for you to shop!

[carousel_slide id='3275′]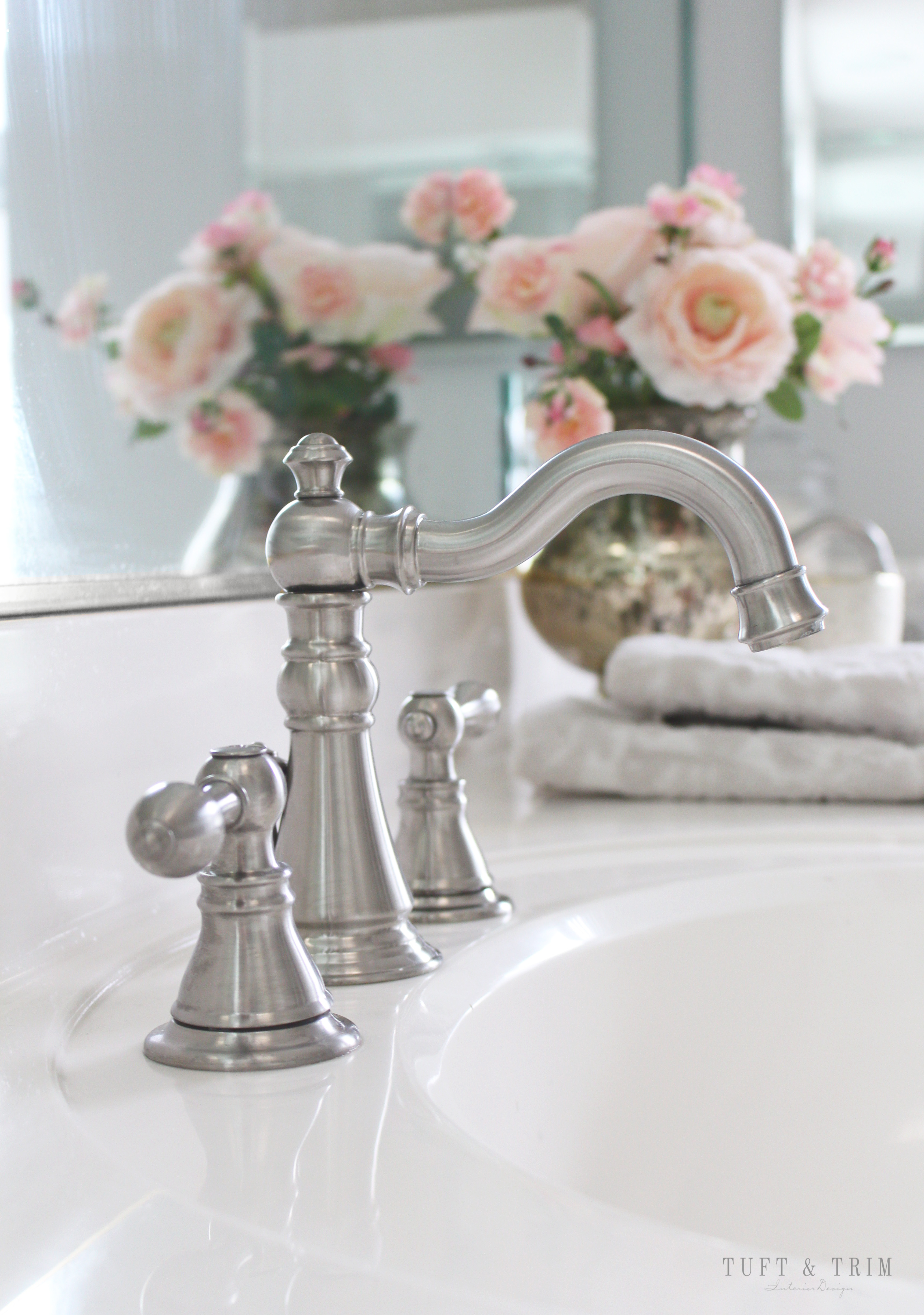 This is the bathroom faucet that we discussed in the interview. My husband and I are "do it yourselfers" so this was a learning experience for us both. But after a couple lessons learned, we figured it out and saved money by not having to hire someone to install. It amazes me what updating a faucet can do for a space. The only changes we made were new faucets, cabinet hardware, and wall paint and decor. With just a little work, these small changes transformed our bathroom.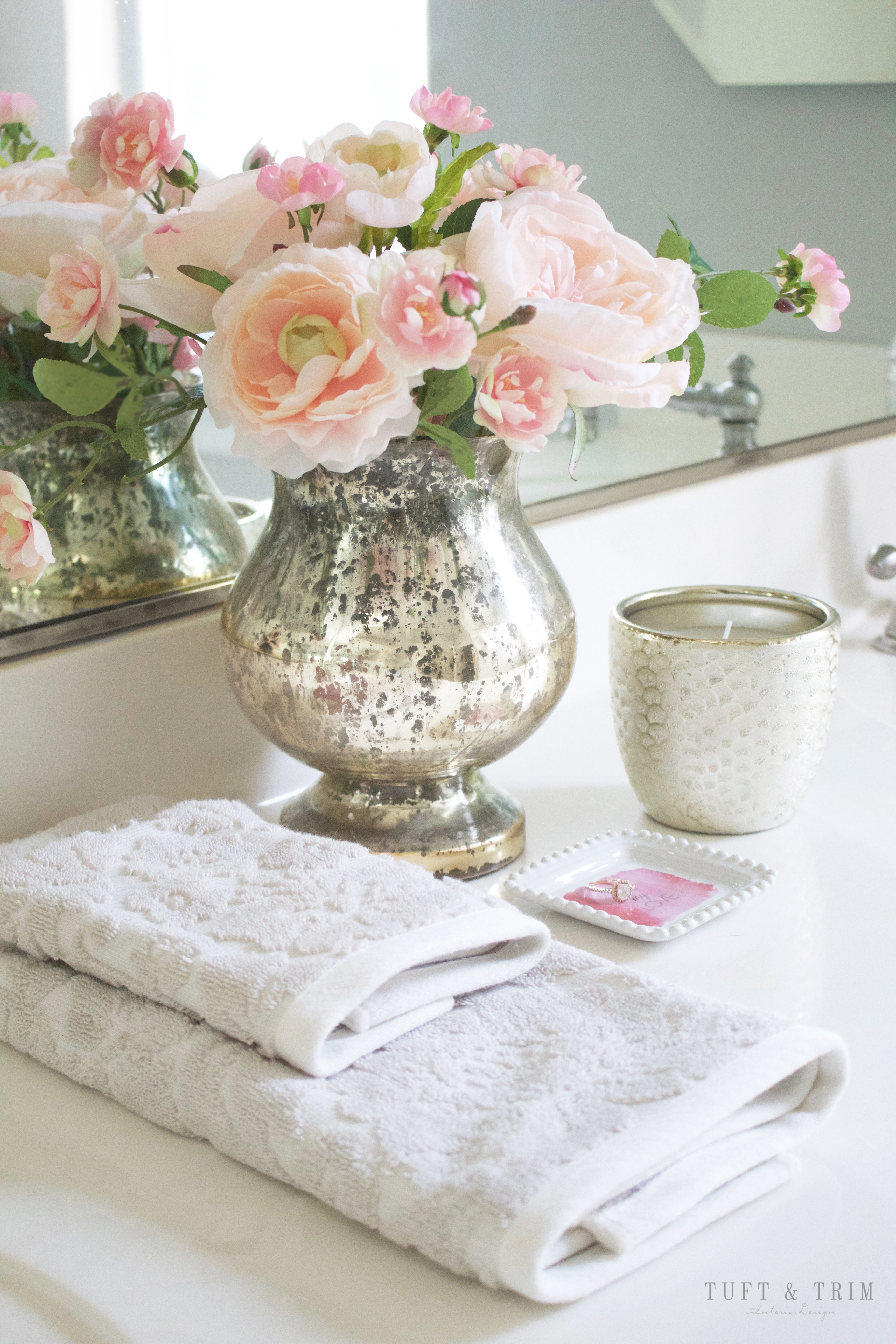 With spring here, I added some color by incorporating pink flowers. The  candle was provided by Thompson Ferrier and I'm obsessed with it's soft scent. It's always fun to update your decor, or just rearrange it for a different feel. For pictures of the full bathroom makeover, check out the original Bathroom Makeover on a Budget. Thanks for stopping by! I hope you leave inspired to update your own bathroom by picking the perfect faucet! 

Widget not in any sidebars


 *This post contains affiliate links
Related posts: