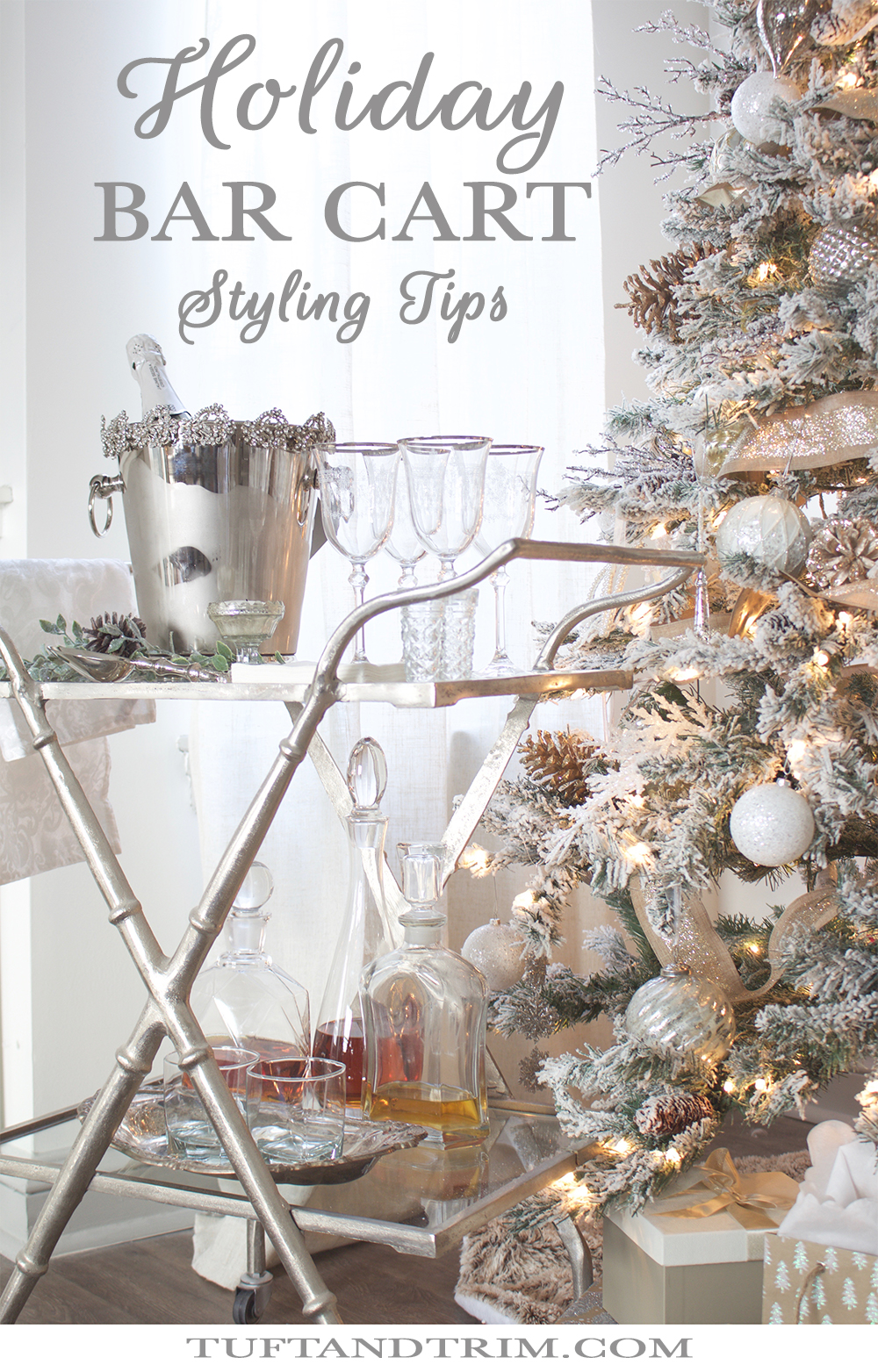 The holiday parties are coming up, is your bar cart ready? Today I'm sharing decorating tips and bar cart necessities for you to shop! As you know, I love to entertain so my bar cart is the first thing I think of when planning a party. Whether it's just a couple friends over for dinner, or an ugly sweater party, a bar cart is fun to have when entertaining. I love ours so much, I thought I'd share some of my favorites with you today. 
This post contains affiliate links.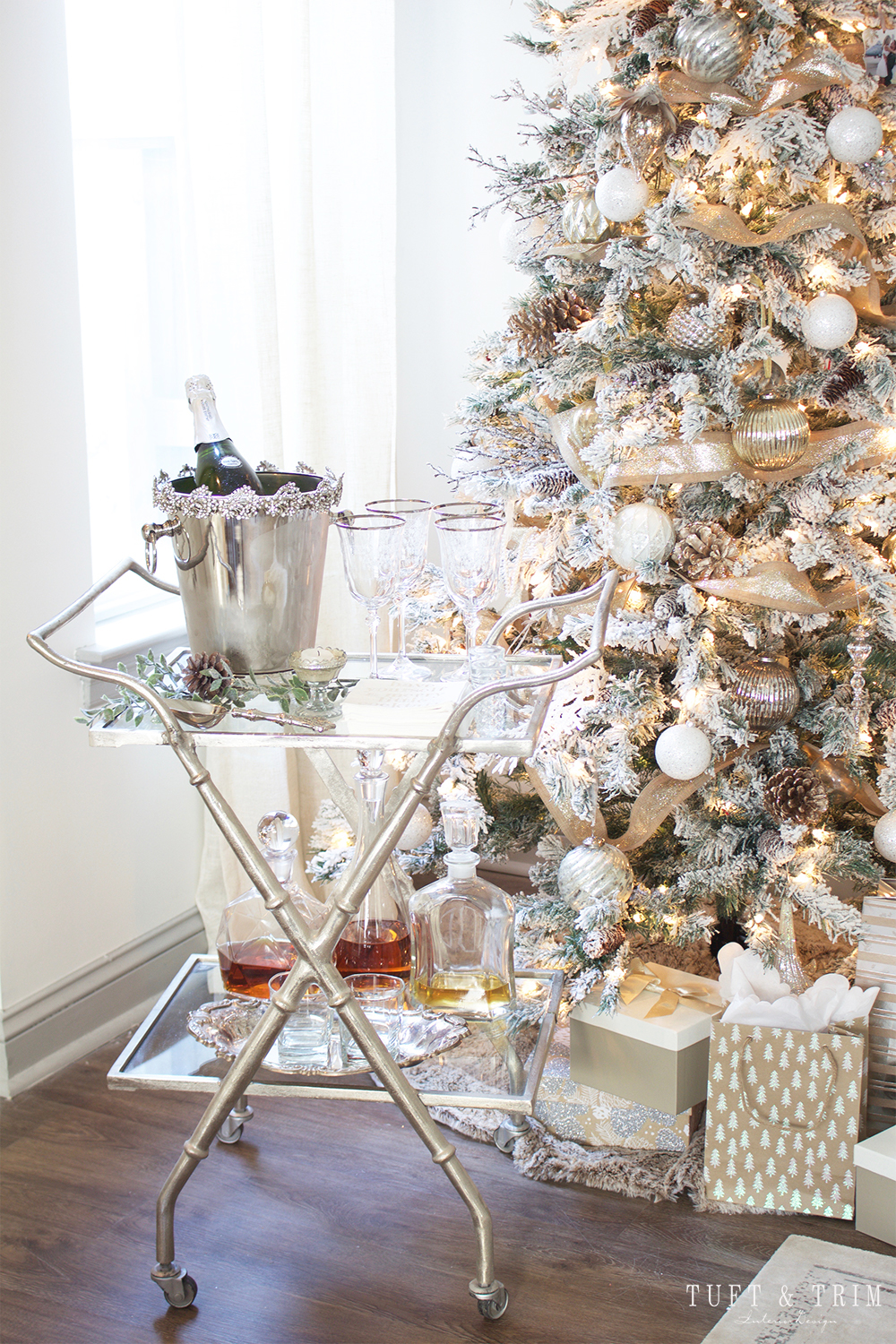 First things first, do you have a bar cart? It doesn't have to be for alcoholic drinks, it's also fun to use a bar cart for other refreshments like hot chocolate, tea, etc. You can also incorporate them in unexpected places like the master bedroom, maybe your home office, or even use as a nightstand? I've seen that one before and it's adorable.  Below you'll find a variety of bar cart sizes and styles for you to shop!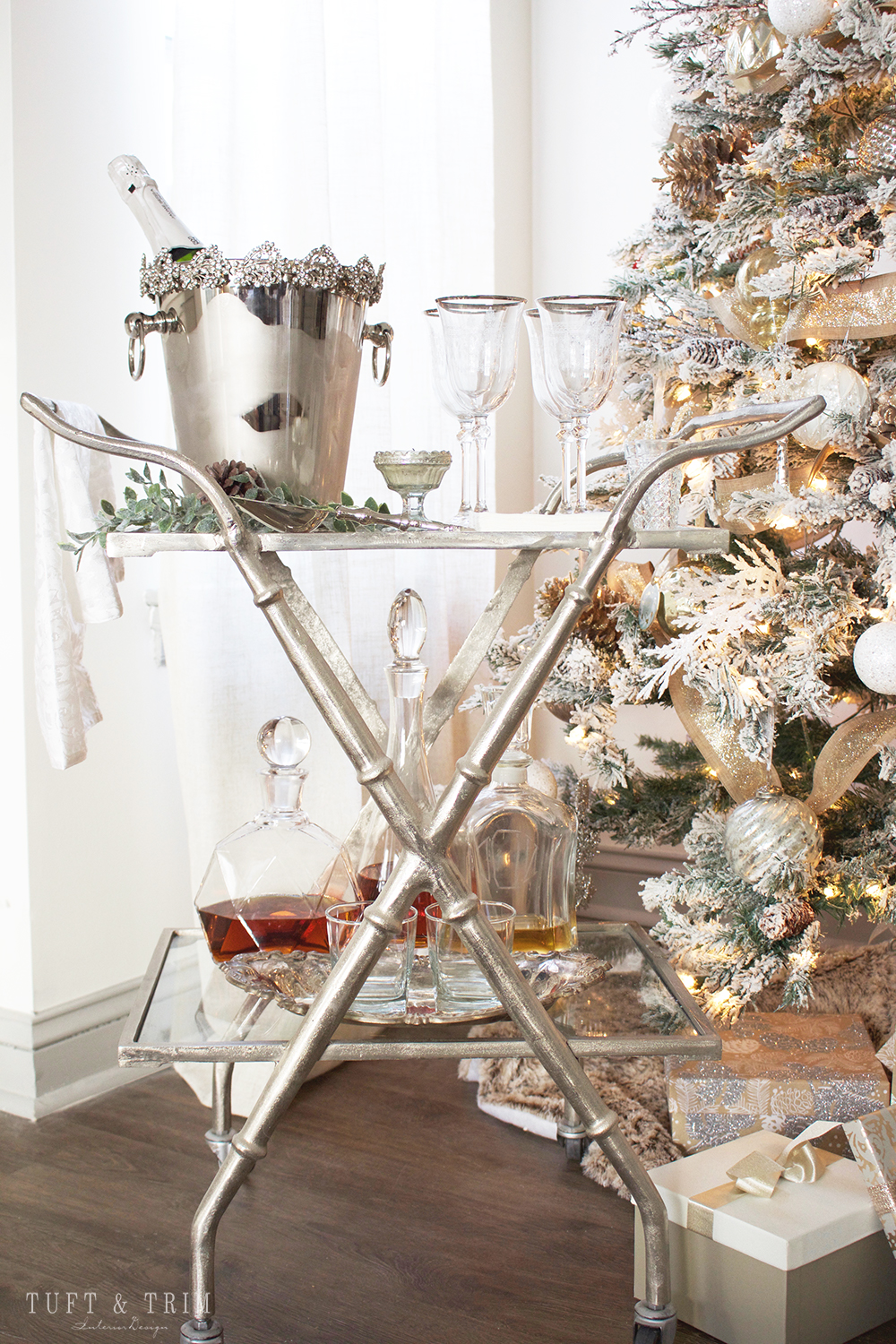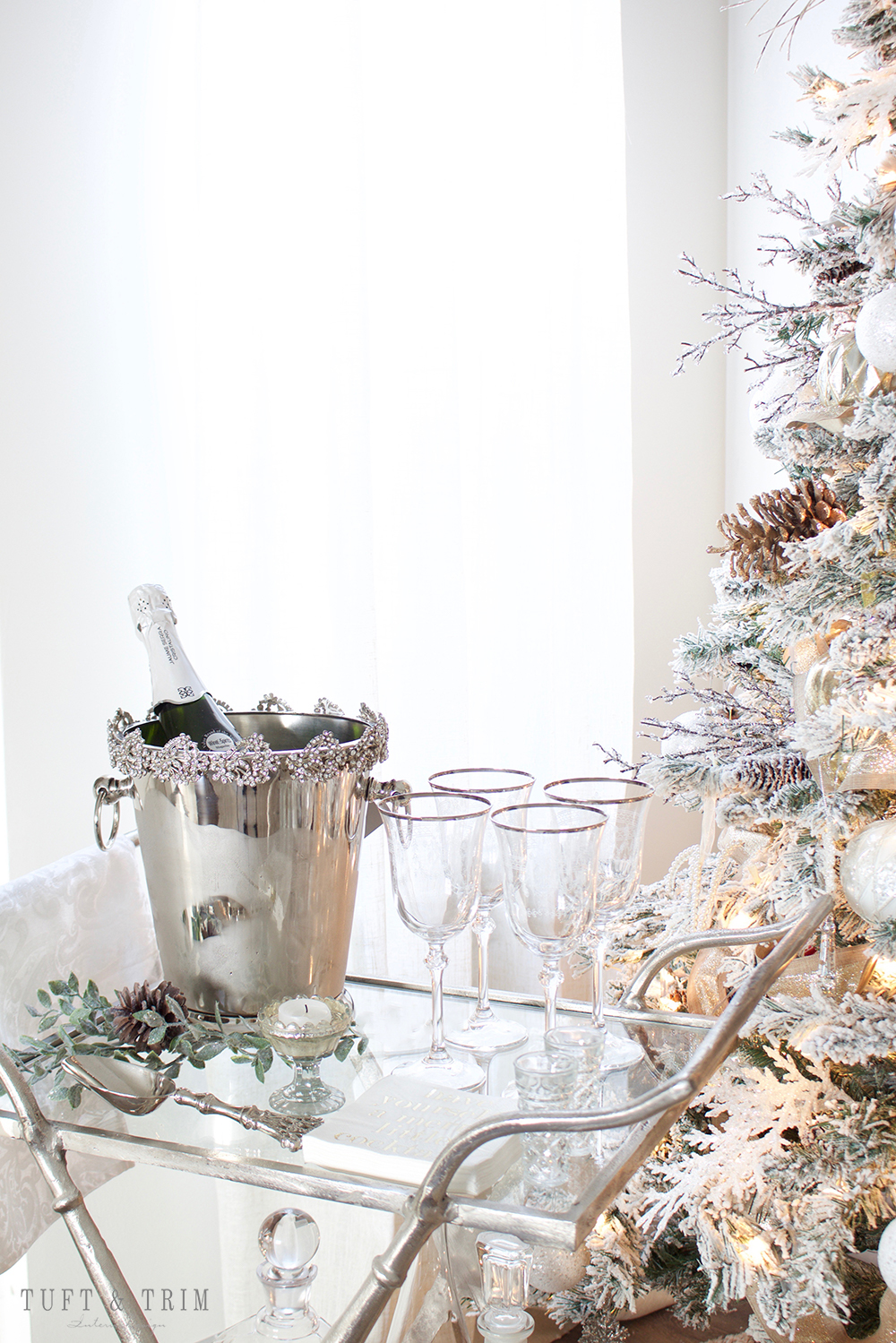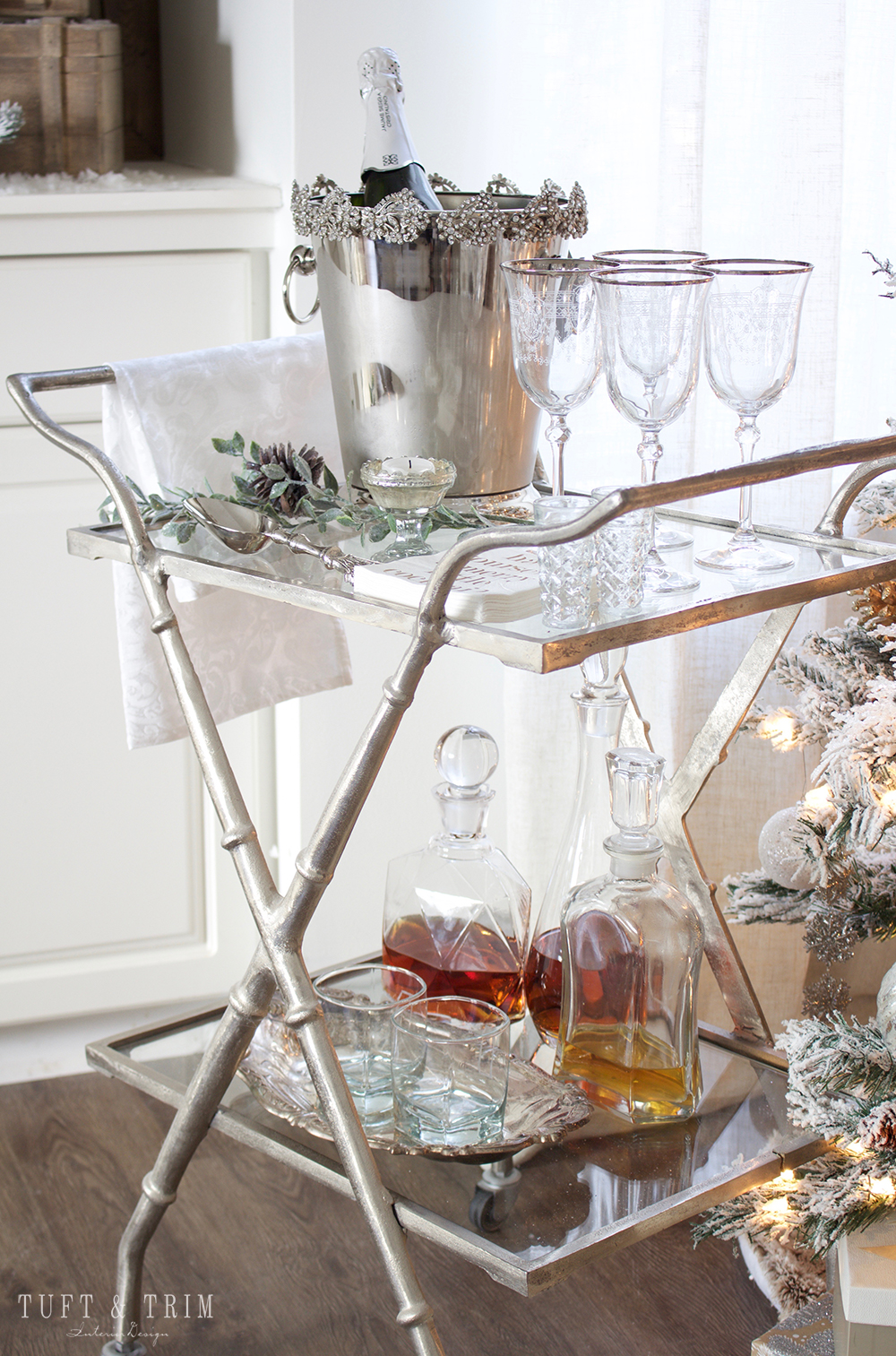 Decanters are a must-have. So this year I decided I was going to step it up a notch and transfer my husbands liquor to decanters. Try using different shapes and sizes to give dimension. But don't forget to remember which one is which. I may or may not have done that so it will be a guessing game when he pours his next drink!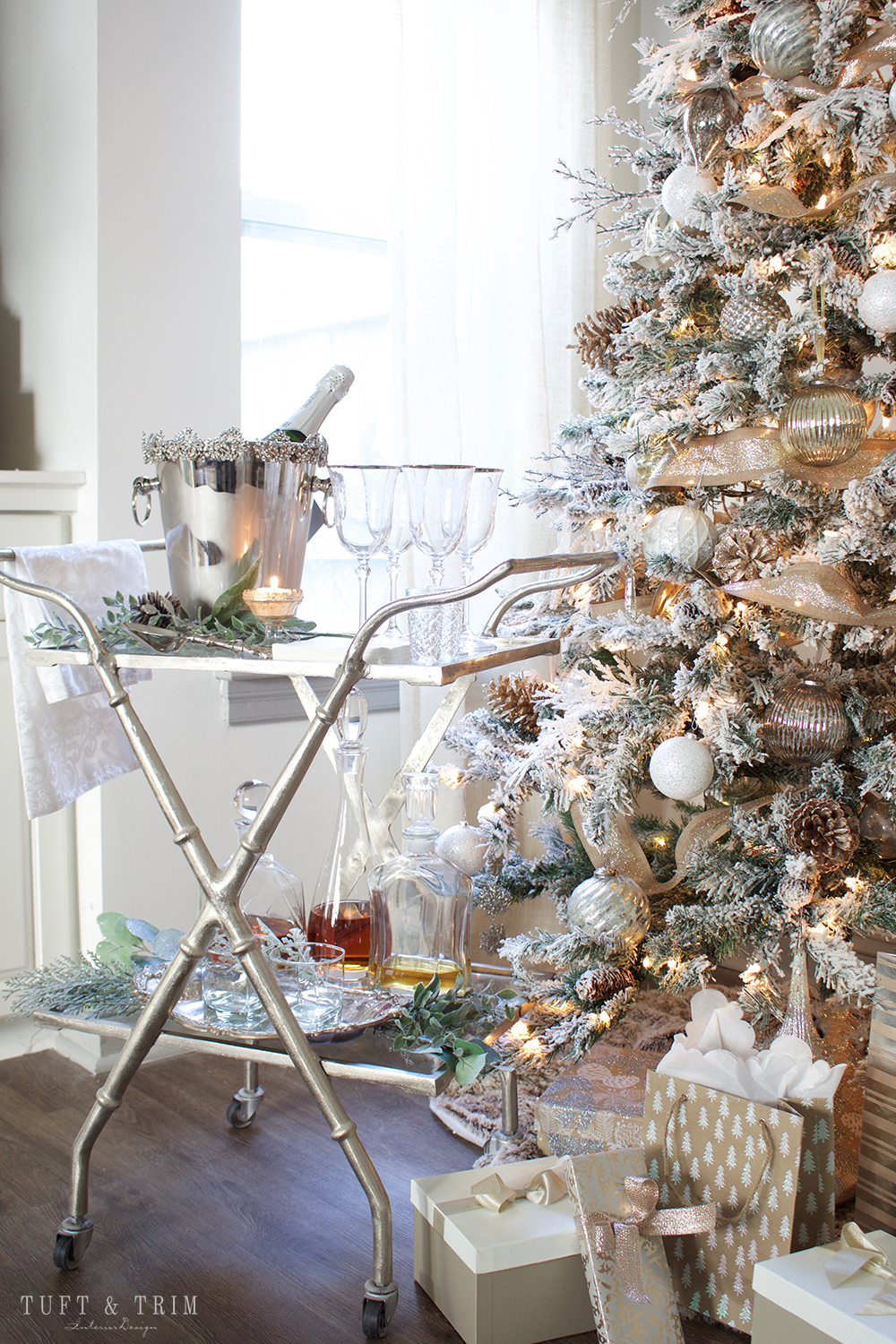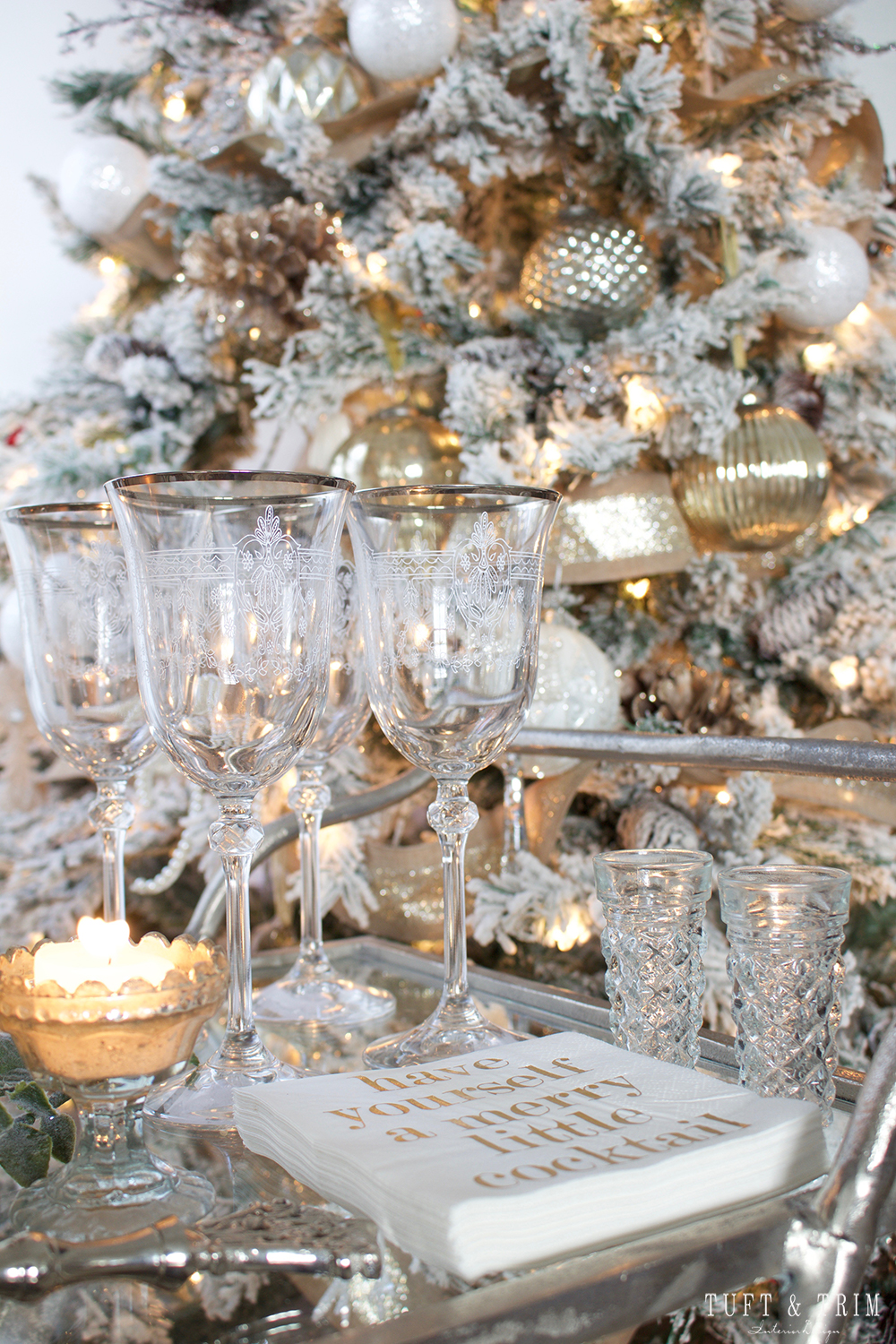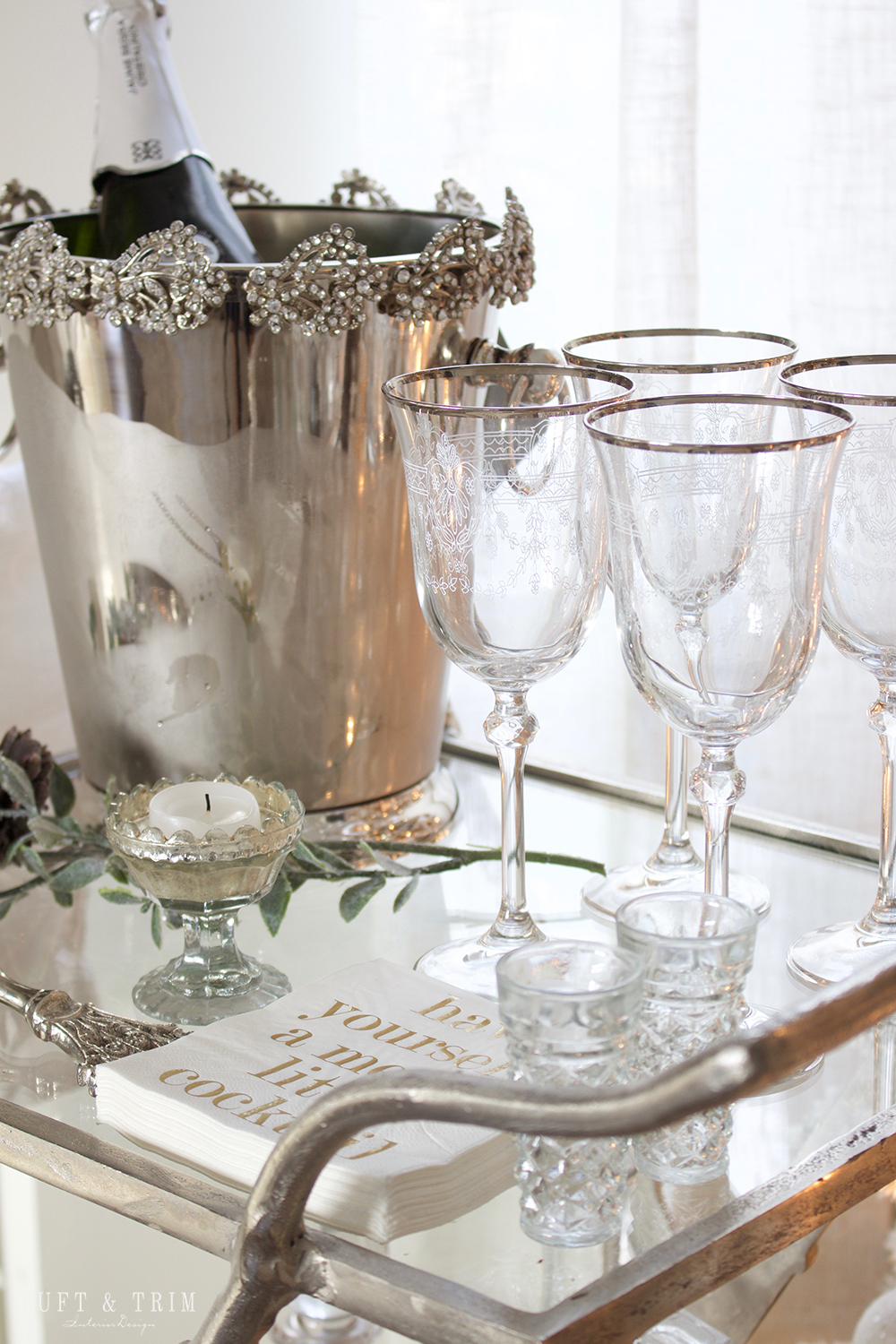 Another thing you'll need in order to have a successful bar cart is, of course, glassware. Depending on what kind of drink you're serving, you'll want glasses for wine, champagne, cocktails, or even shot glasses. Glassware is a great way to bring some style to your cart. I've combined a bunch of different options to shop below!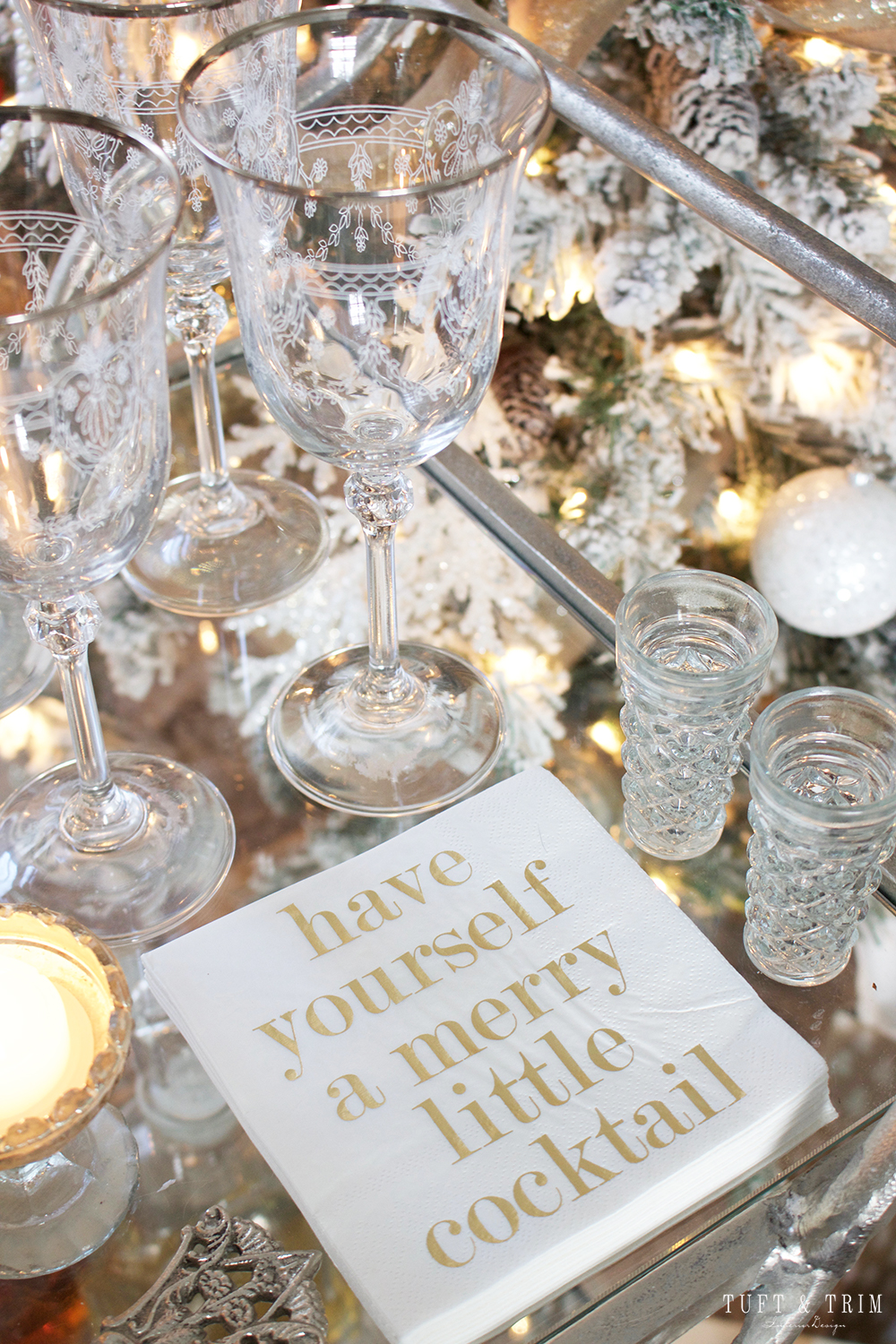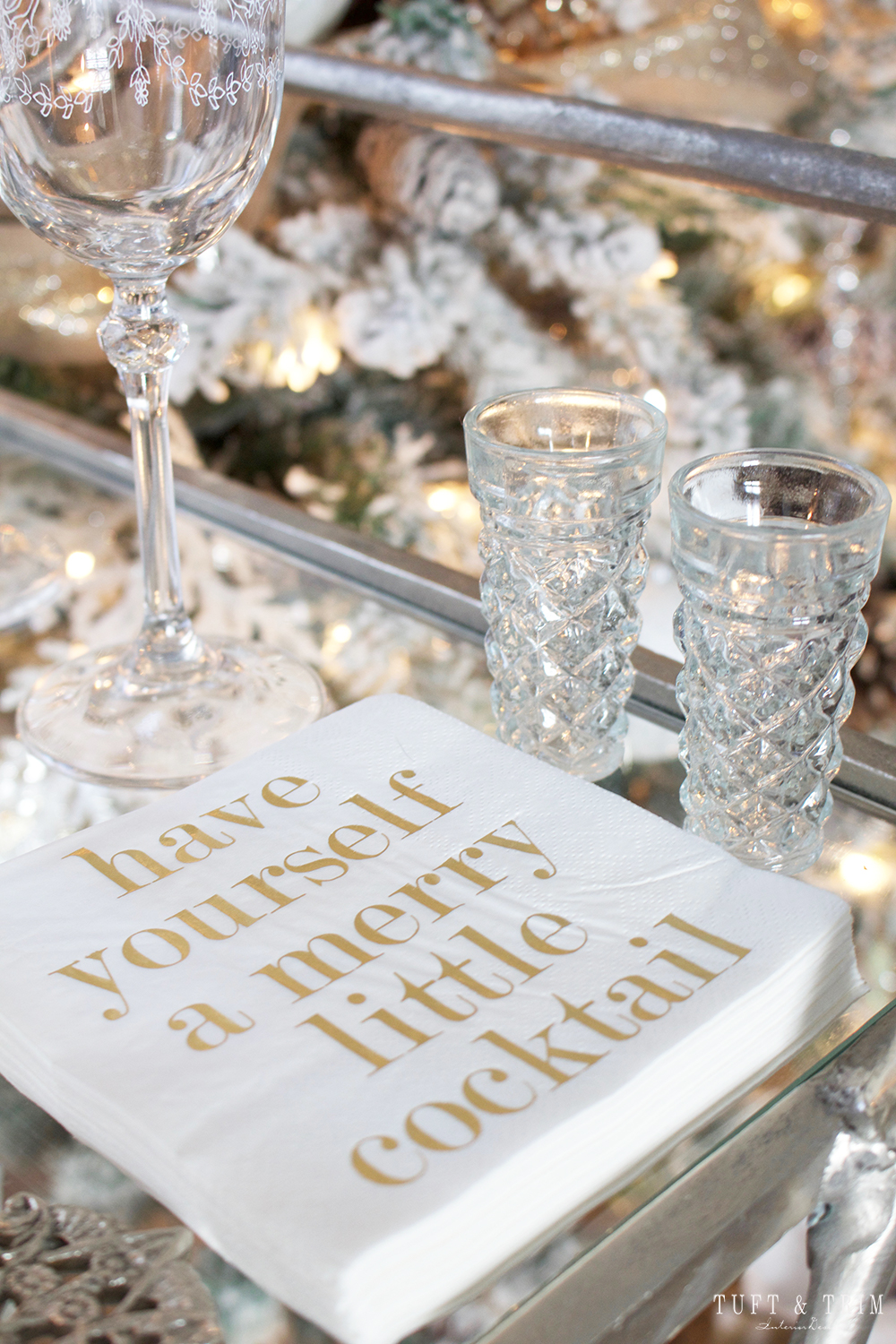 Ok, how cute are these napkins? I couldn't resist them…they're just too amazing. Holiday themed beverage napkins are another fun thing to have when entertaining. I usually try to find something comical. I don't have napkins for you to shop but I can tell you, the best place to get them is Home Goods!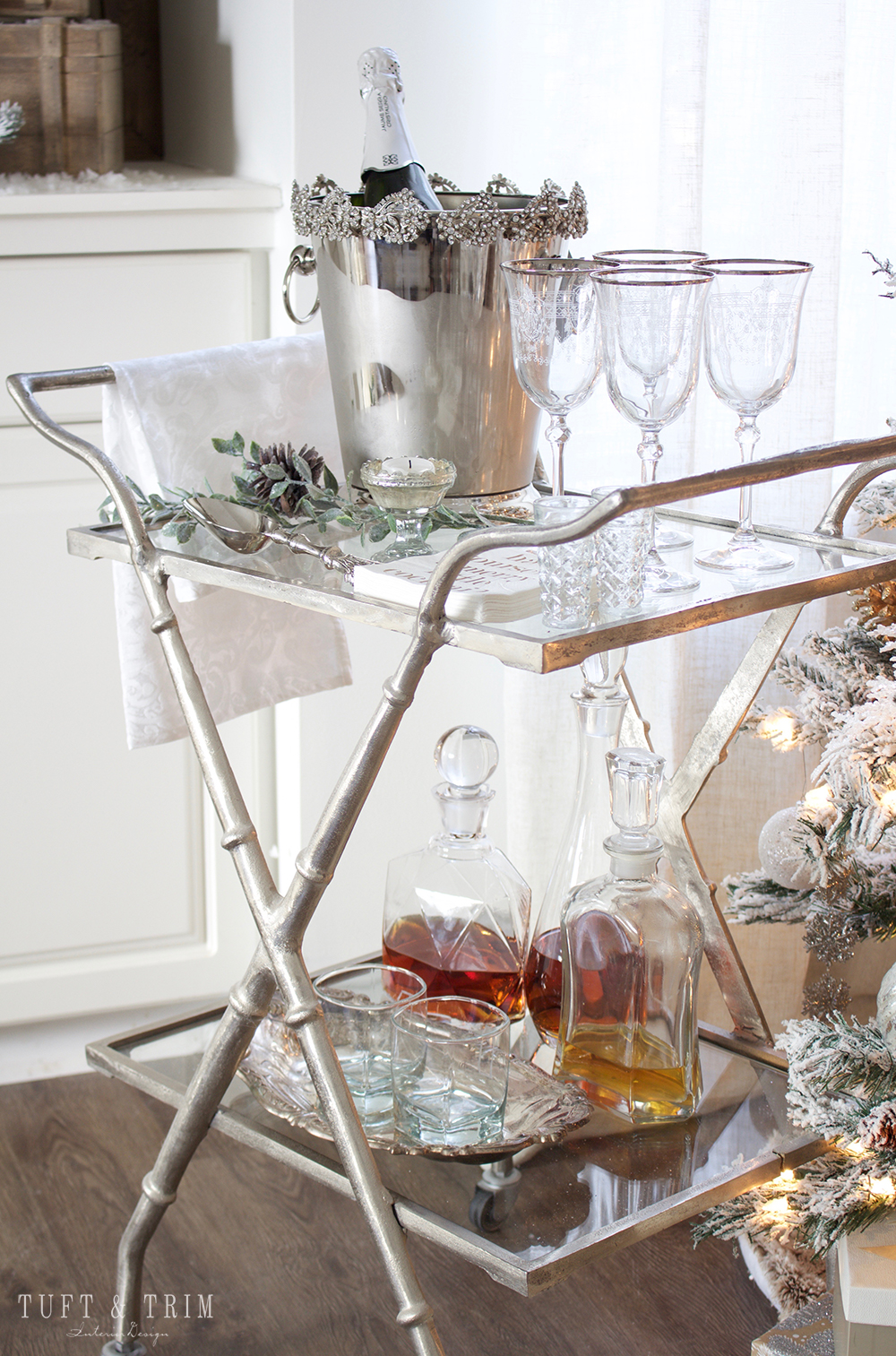 Ice buckets are another key ingredient when putting together a bar cart. I finally broke down and bought one this year. Not sure why it took me so long to do it, but boy is it worth it! There are so many adorable styles out there also! Check out some of these looks I found!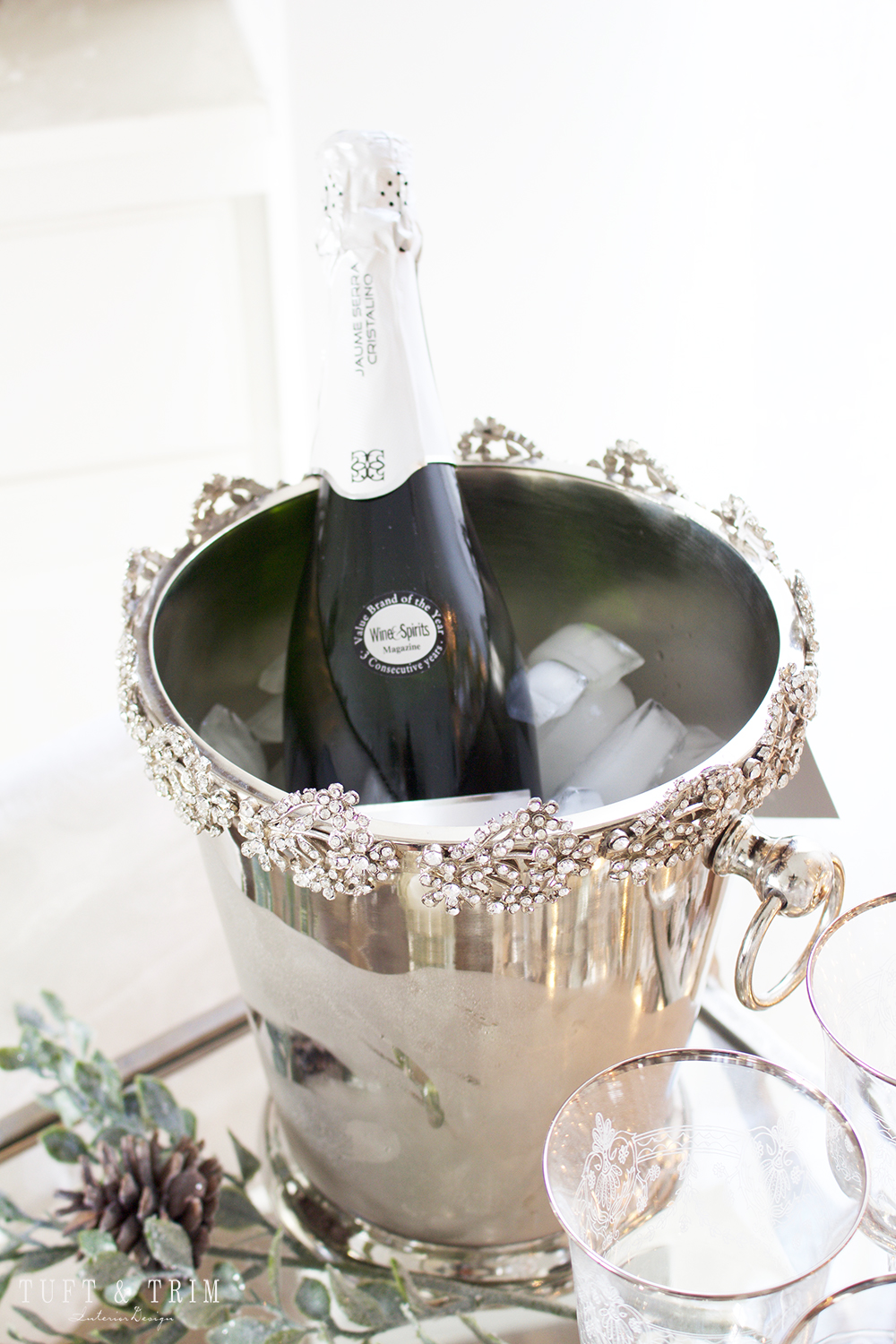 Well that just about does it for the bar cart essentials! Start gathering your favorite cocktail recipes, you're now ready for the holidays!
If you'd like to be updated with more home decor ideas and design inspiration, please join the newsletter and/or follow me on Pinterest or Instagram!

Related posts: