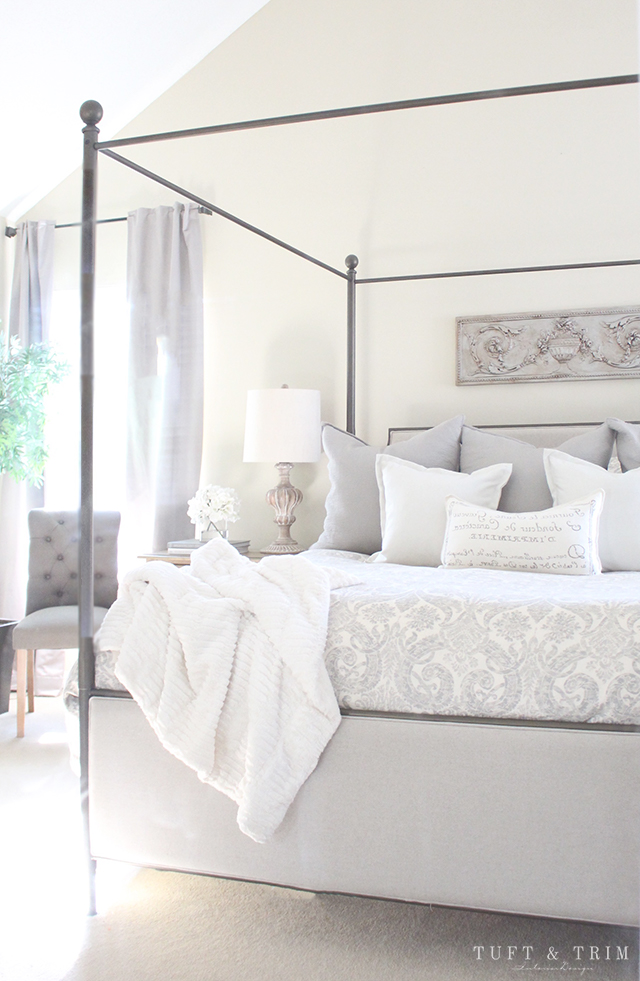 Today I'm kicking off my home tour with our master bedroom. I keep putting off the master bedroom
reveal because I'm constantly wanting to make changes. Unfortunately, these changes aren't
cheap, so it looks like this will have to do for now and I will update you with changes as we go!
Although our bedroom doesn't look perfect, its perfect for us. I wanted to create a space that's inviting
and cozy, but has a sense of elegance as well. I accomplished this by incorporating drapes, a variety of
pillows and throws, and was careful to select multiple textures and prints to bring an element of charm. We
have a mix of furniture, some from my childhood, others from college, along with hand-
me-down decor and DIY pieces. But thats what makes it unique and special.
I purchased some additional pieces such as the canopy bed and bedding, along with the bedside tables
and dresser. If you'd like to shop the look, each item is provided with direct links at the bottom of this post.
I hope that after this tour you will be inspired to make your bedroom a place of cozy retreat, where you look
forward to spending time in each day!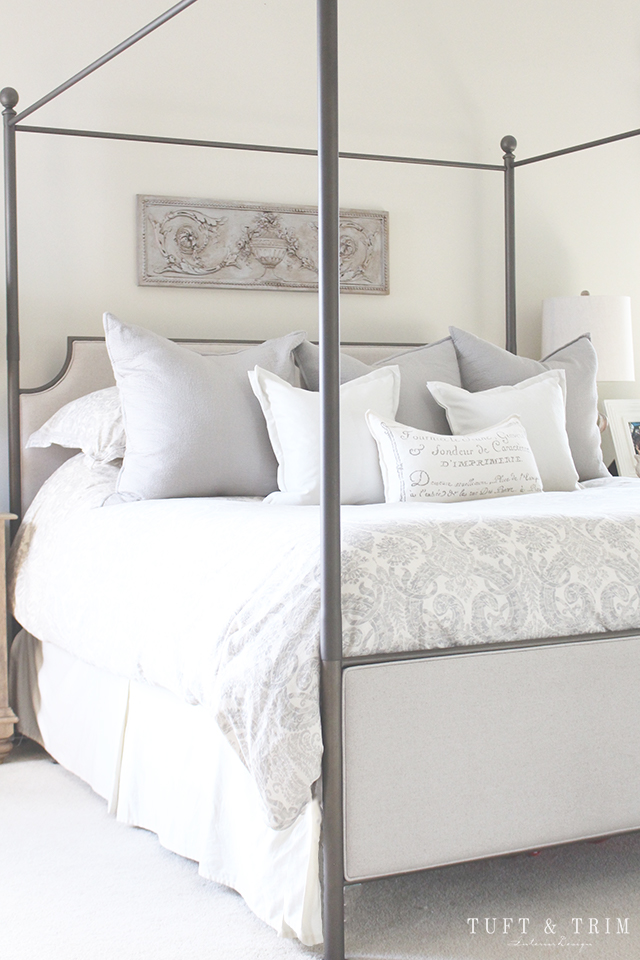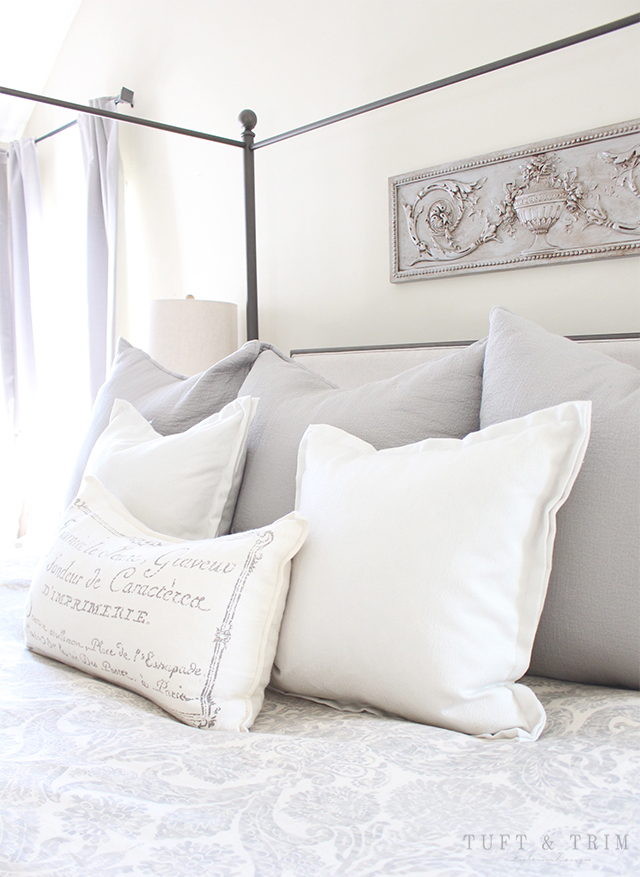 Pillows are a great way to make a statement.  Here I used three Euro pillows with two smaller pillows in
front, and one lumbar pillow as my "statement" pillow. I chose solid color pillows because of the
busy pattern on the duvet. If you are working with a solid duvet, its fun to bring color and patterns
in through the pillows.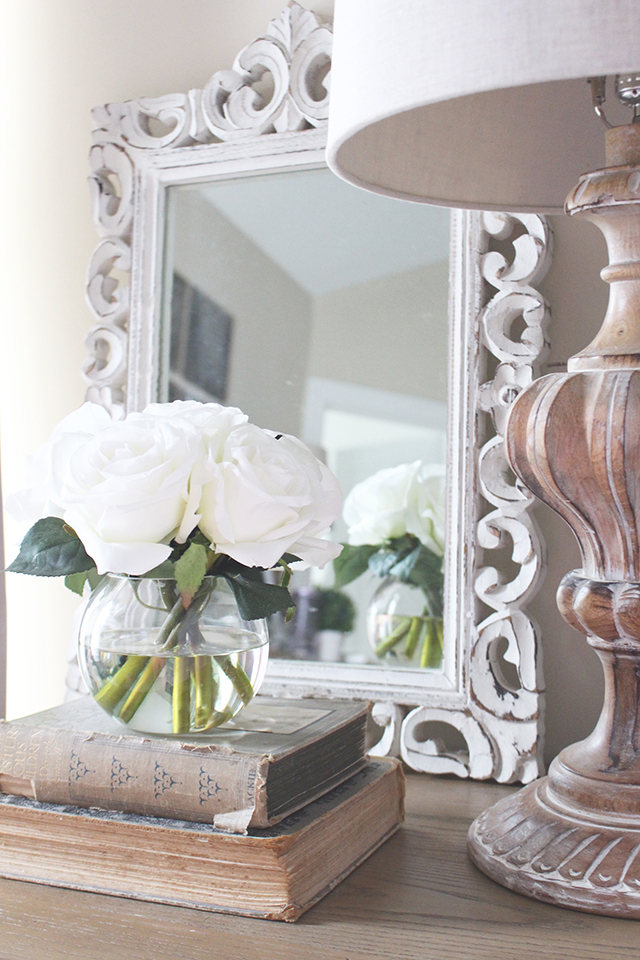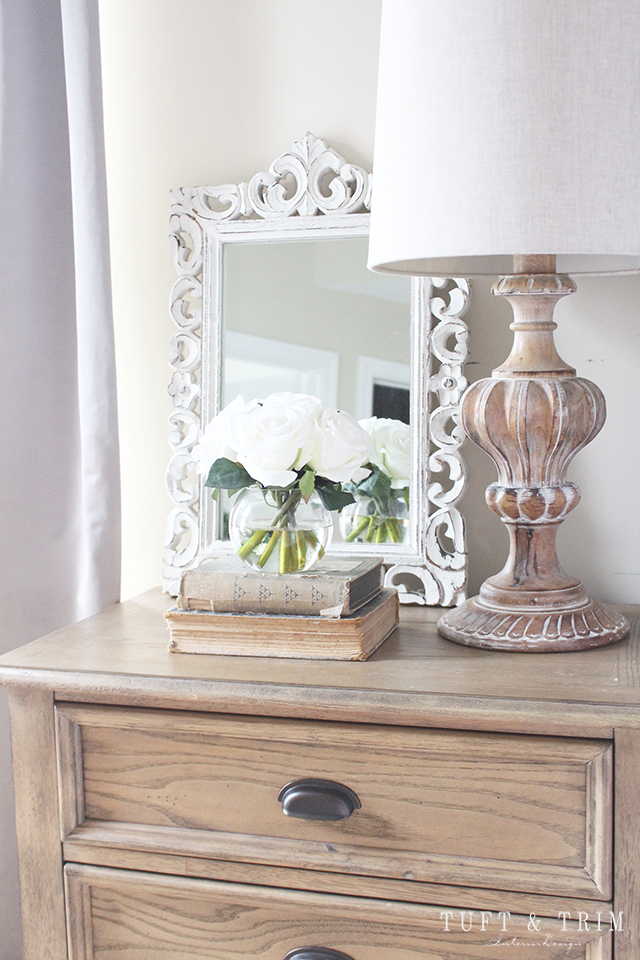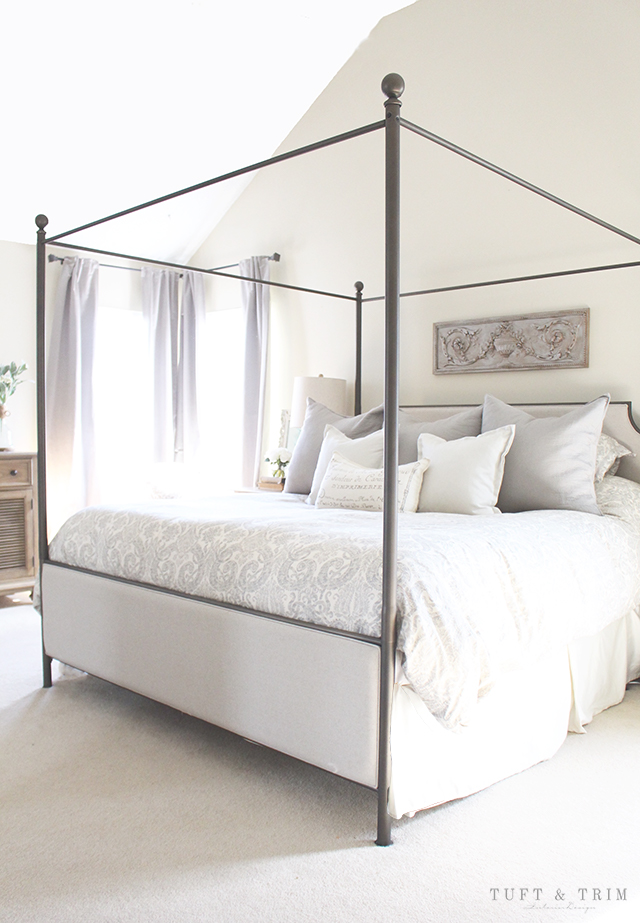 Don't look too closely, these drapes were my first attempt at sewing and they are rough around the edges,
literally. But they work for now. We get a ton of natural light with the 3 windows so black out
drapes were a must!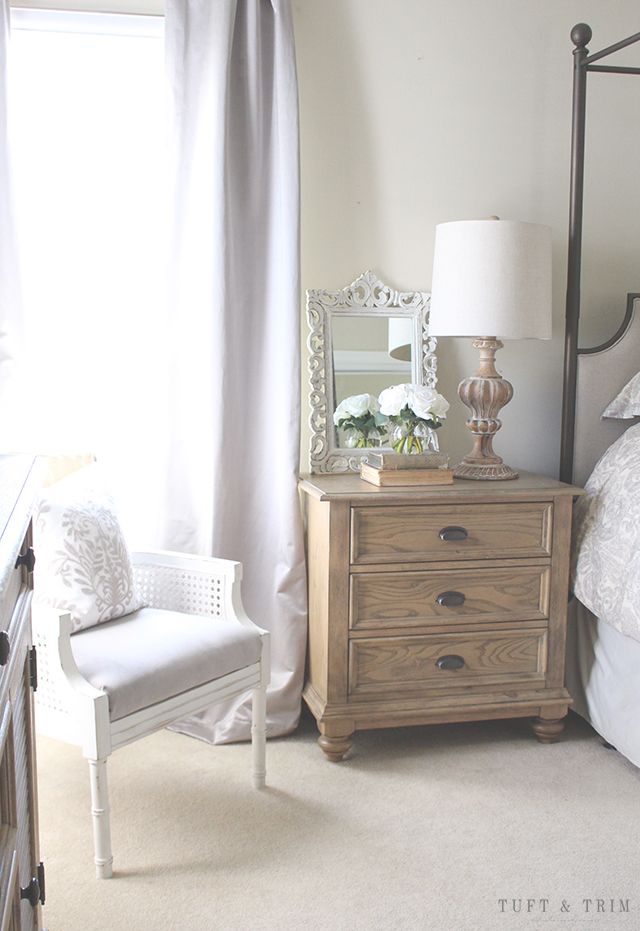 This chair in the corner is from my college furniture class. I learned how to build its back and reupholster it,
little did I know it would come in use for our bedroom.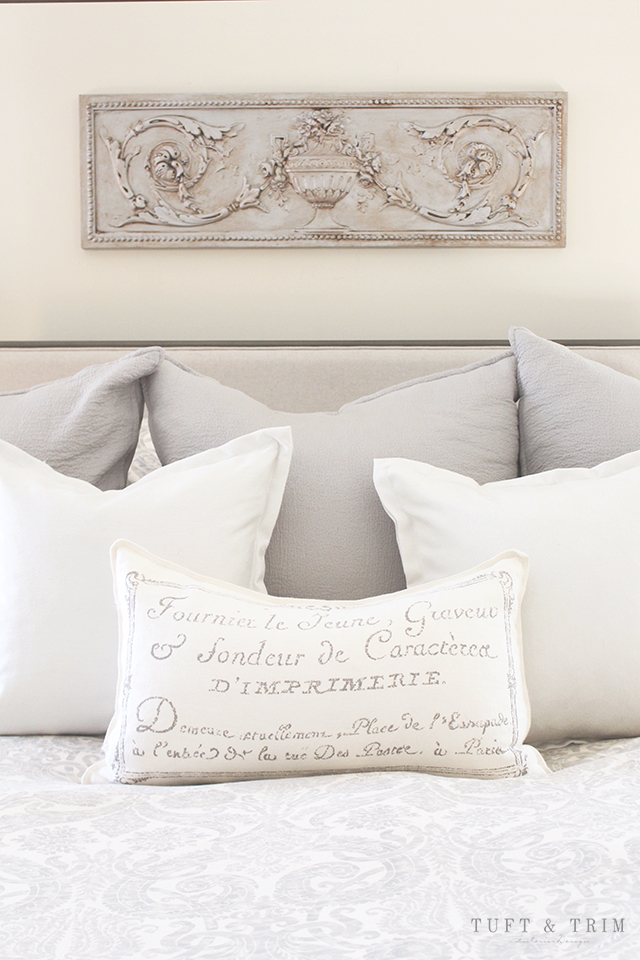 This wall decor plaque is from one of my first DIY tutorials I posted. I found it at an antique shop and
refinished it with a metallic silver, overlaid by a bronze glaze. If your interested in learning how to create
this finish, head there next! It's also great on furniture.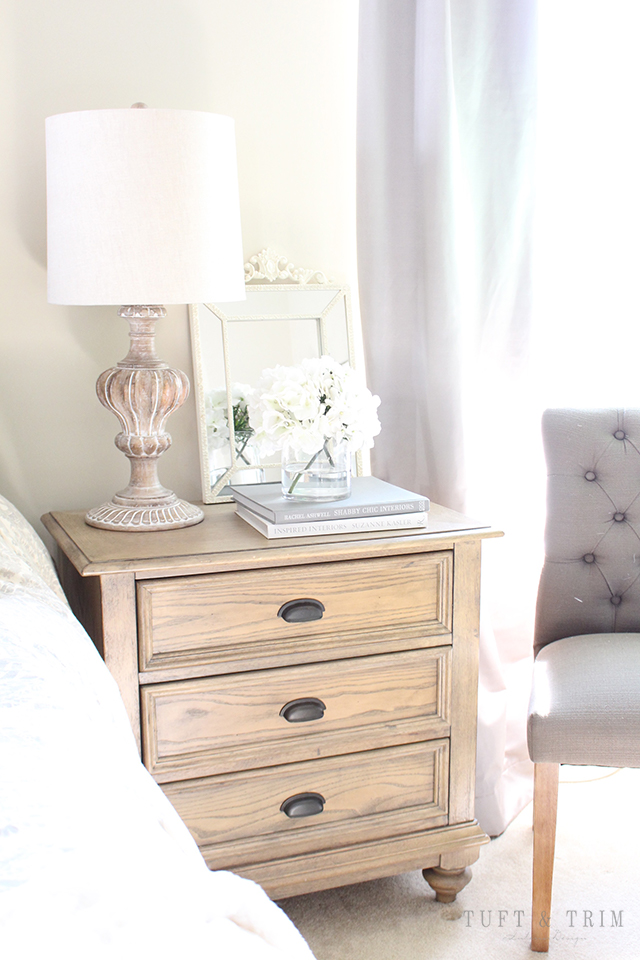 Fresh flowers are a great way to lighten up a room. I loved how these hydrangeas broke up all the
wood and softened the space.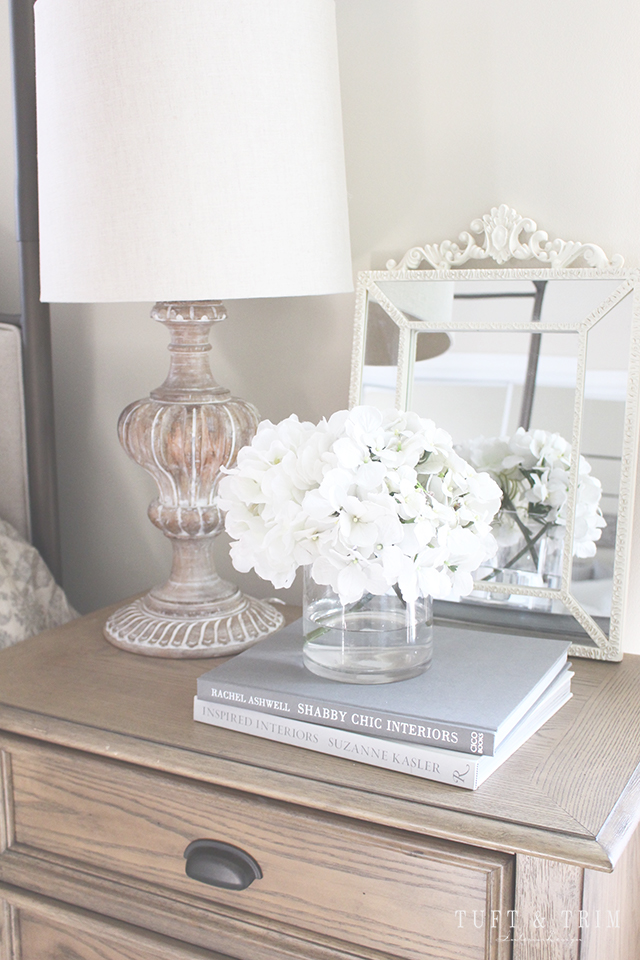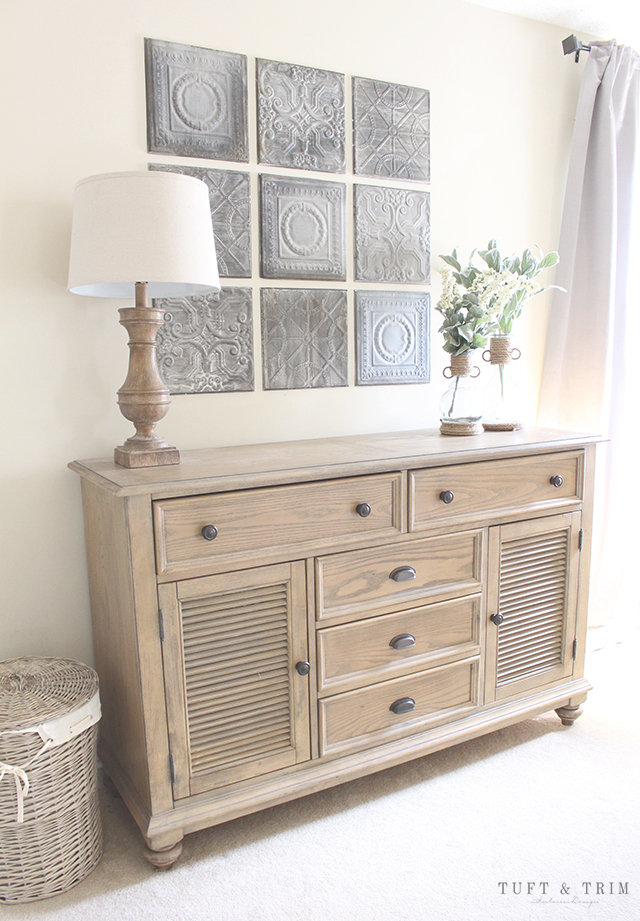 Less is more. I think that dressers can tend to get cluttered, I know I struggle with that myself.
After removing all my clutter and picture frames, I realized I prefer simplicity. I also love these wall panels
and wanted them to take the spotlight.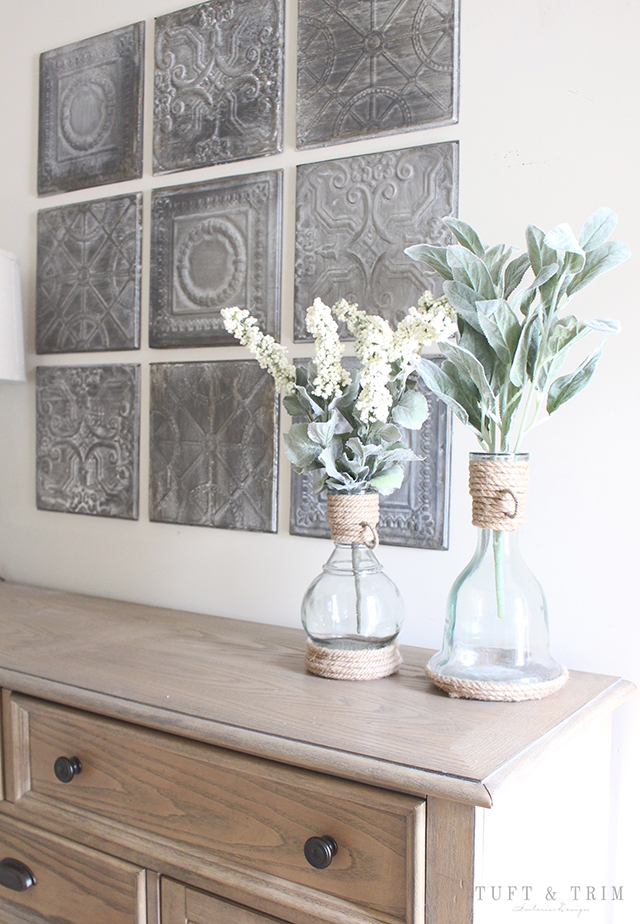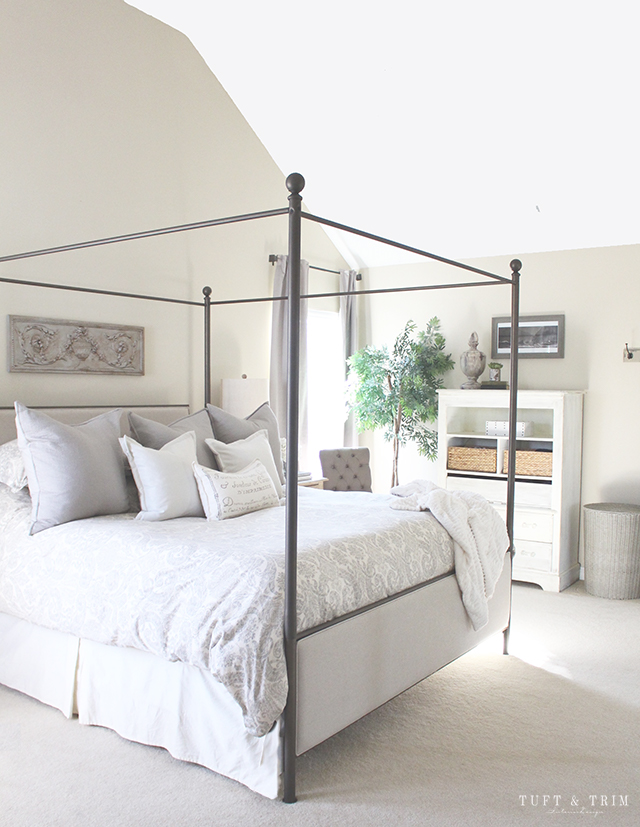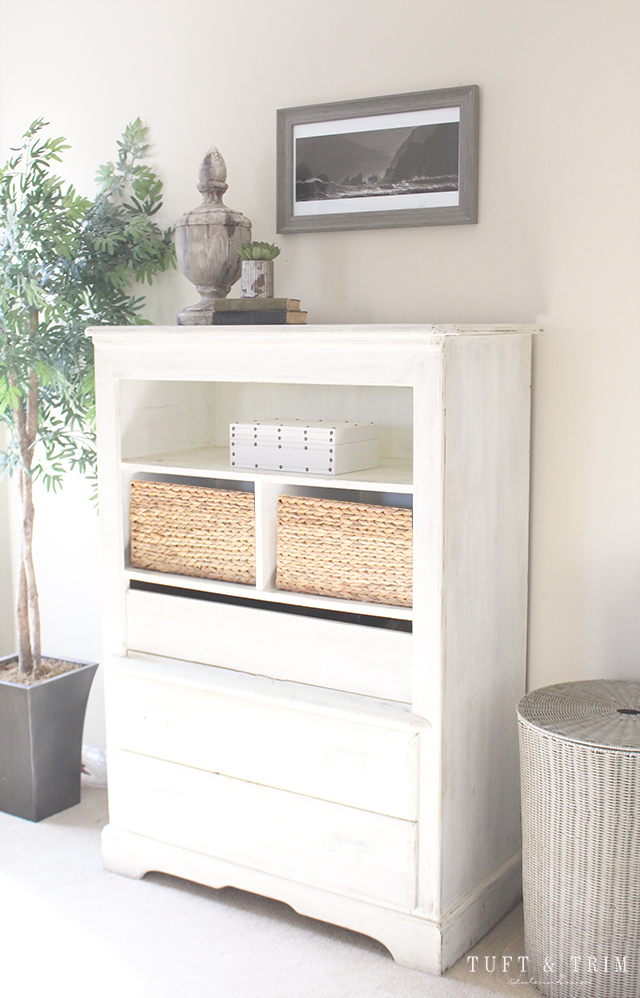 This old armoire was my parents from back in the day, I refinished it and took off the doors and used it
throughout high school and college. This poor thing has been through a lot.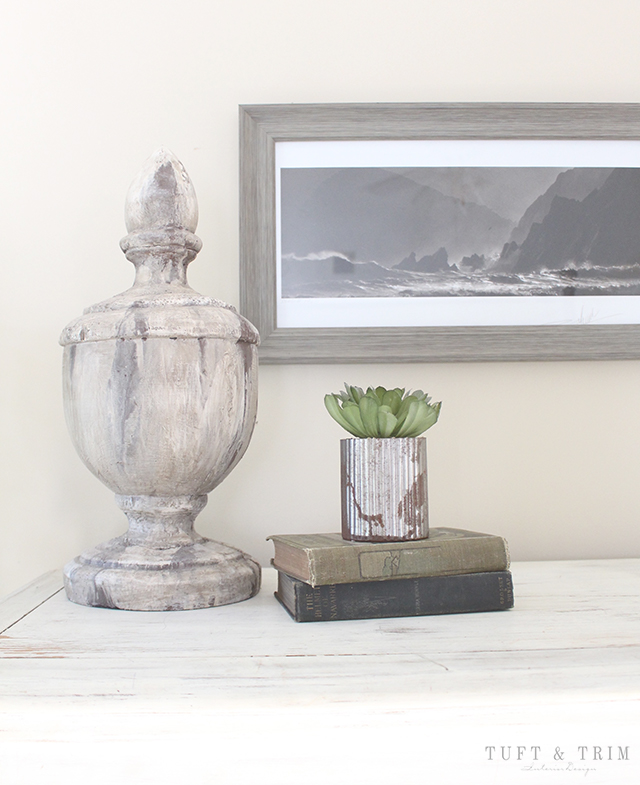 While it's great to have a pretty space, its important that a bedroom is still functional.
I try to keep our bedroom organized by using this corner for the laundry hamper and hooks for
my husbands flight suits.
Thank you so much for stopping by and touring my master bedroom.
If you would like weekly updates, please consider subscribing to our newsletter!
Related posts: