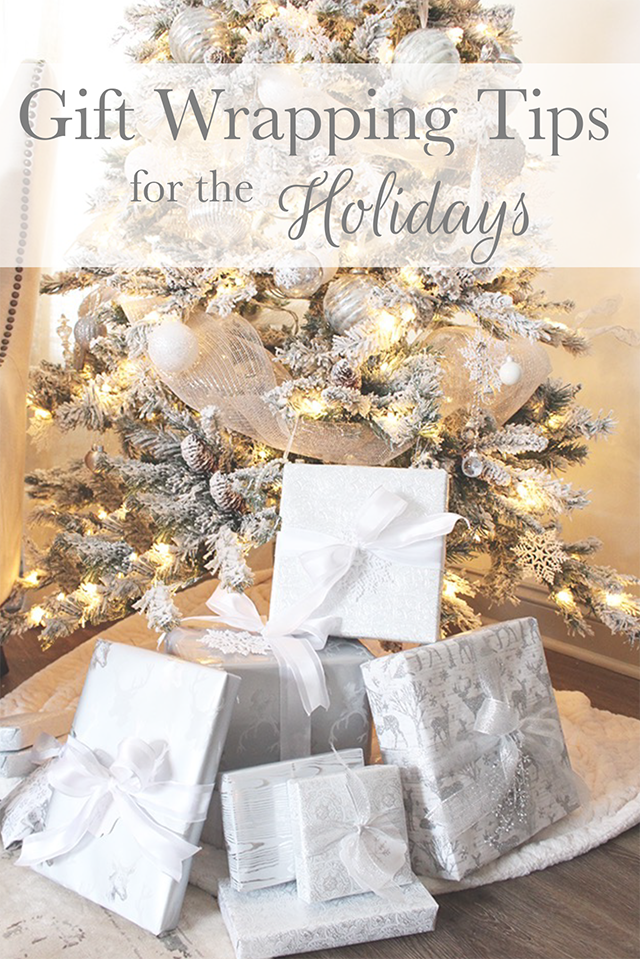 As we finish up our holiday gift shopping, it's time to start thinking about my favorite part,
the wrapping. Maybe some of you aren't there yet, that's ok! It's never to early to start planning out the
gift wrap. My goal each christmas is to get all the presents bought and wrapped as early as possible so I have
more time to admire them under the tree. For those of you who struggle in the creative department, I put
together some tips on how to dazzle your family and friends this Christmas with beautifully wrapped gifts.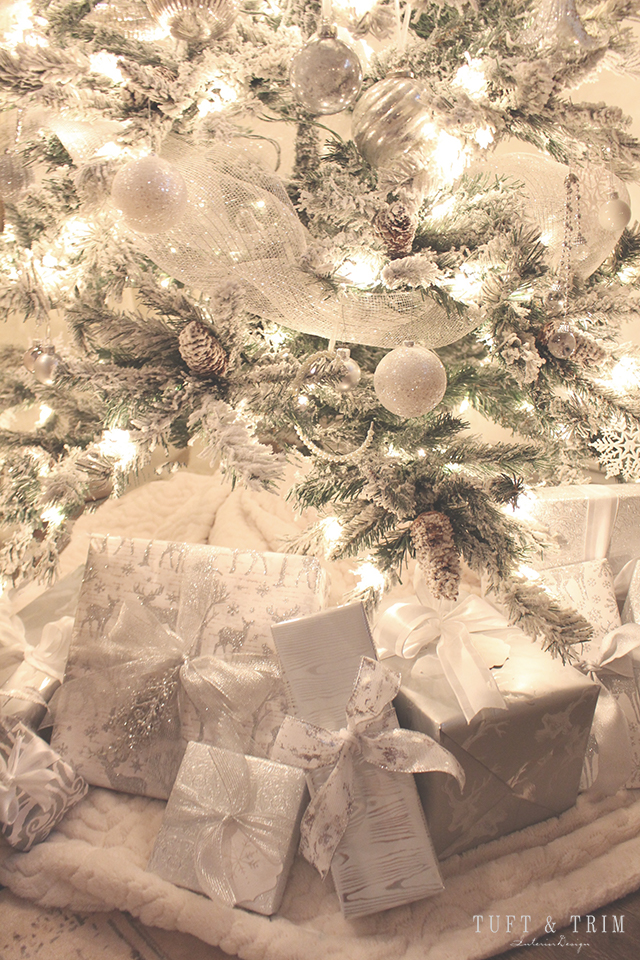 1.Coordinate Wrapping Paper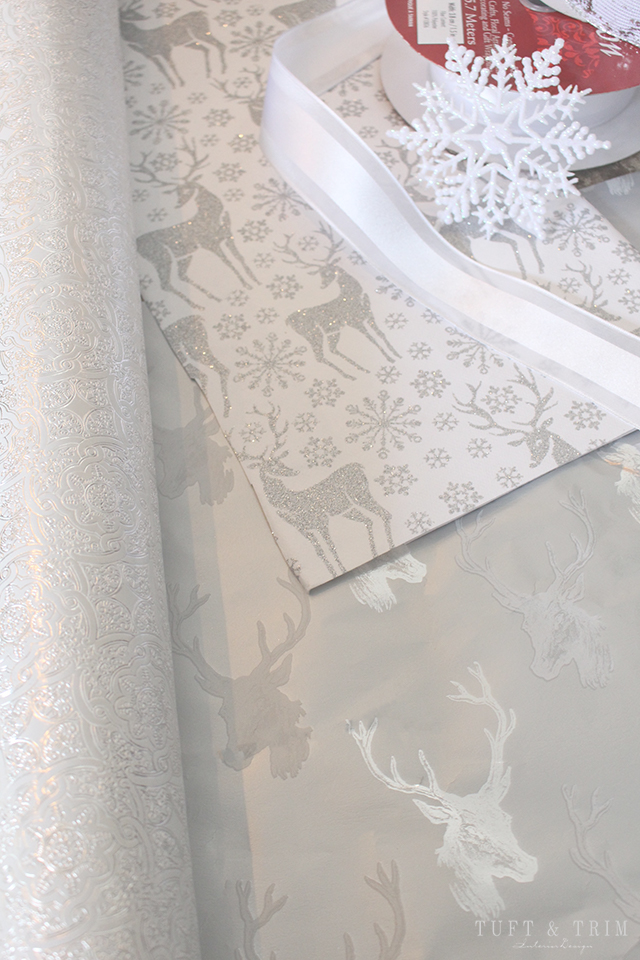 This year I decided to stick with silver and white for a winter wonderland themed christmas.
What style do you like? Maybe a colorful Christmas, or a more rustic theme? There are so many fun
options! When your picking out paper, try to find coordinating colors and multiple prints.
I liked the reindeer and snowflake prints, along with some more subtle patterns and textures.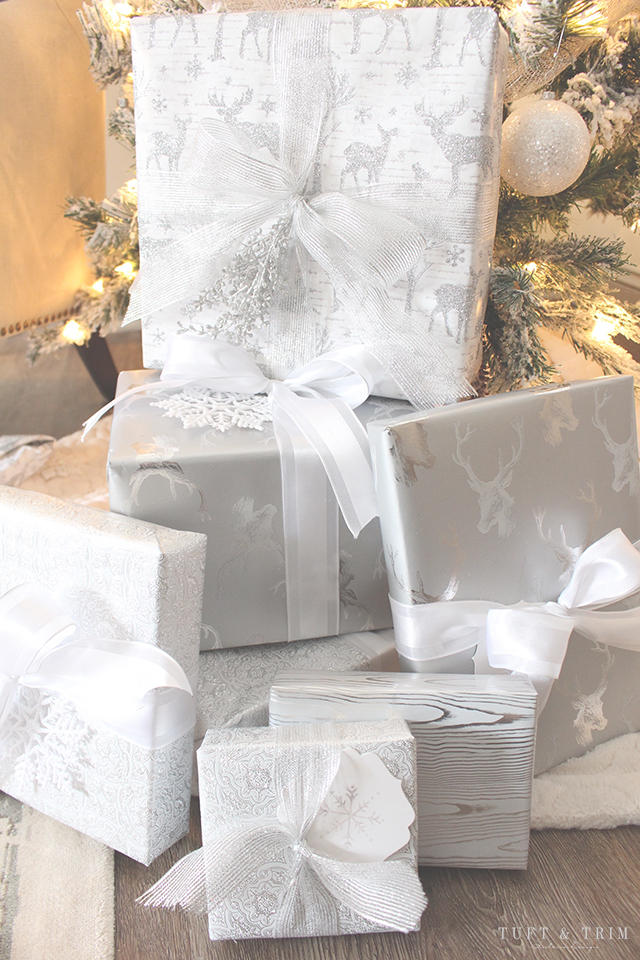 2. Wire Ribbon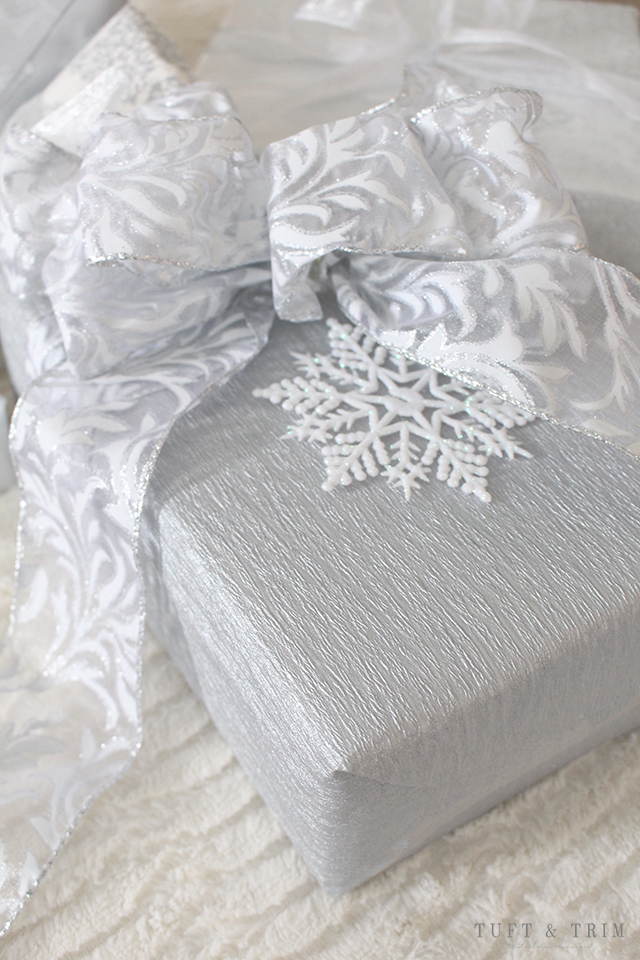 Wire ribbon is a must! It is so easy to shape and creates beautiful bows. 
It's also easy to reuse which is great if you want to recycle some bows for next year!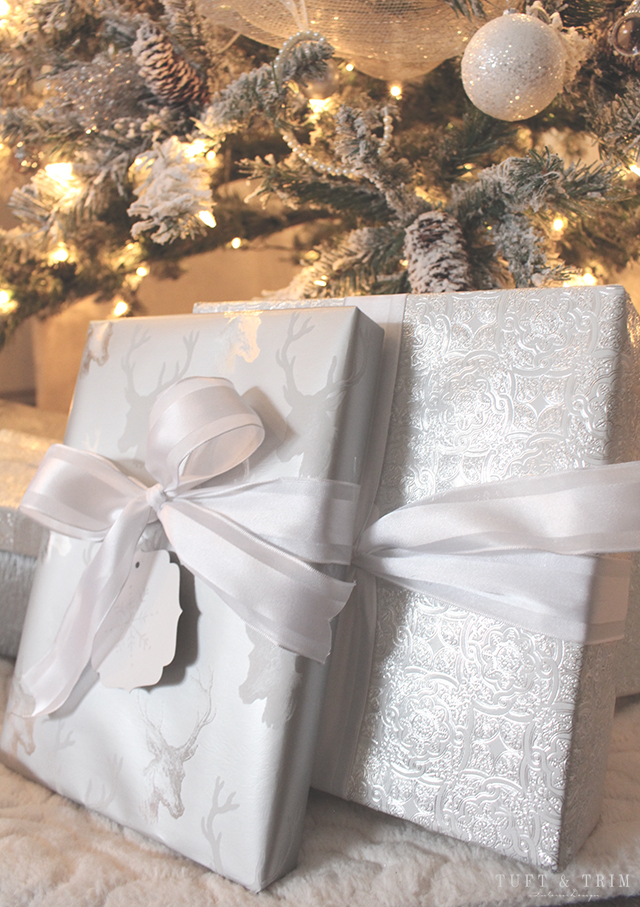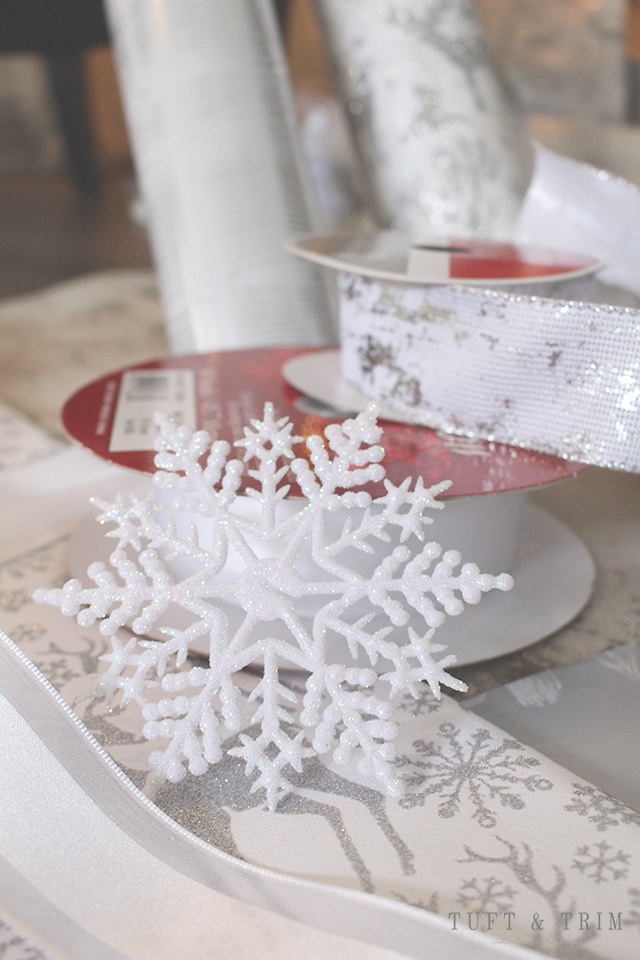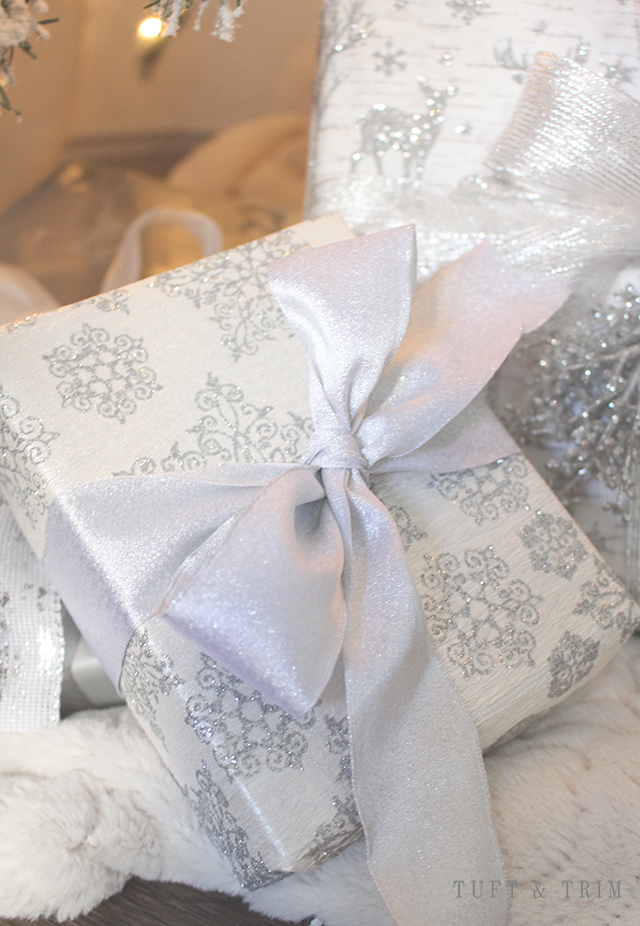 3. Make it Personal With Name Tags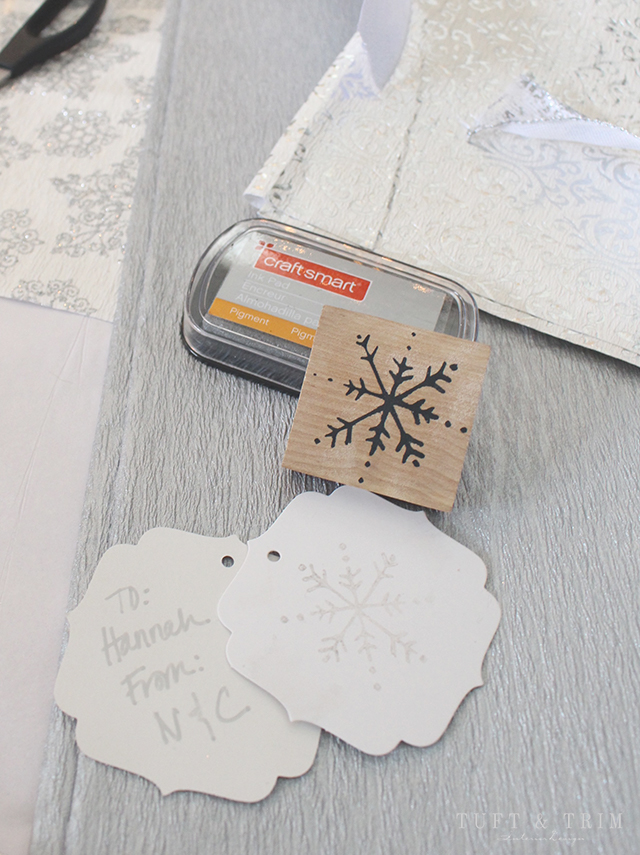 Fancy name tags can be pricey, try making some yourself!
Stamps are an easy way to decorate name tags, I got this one from Target for $1.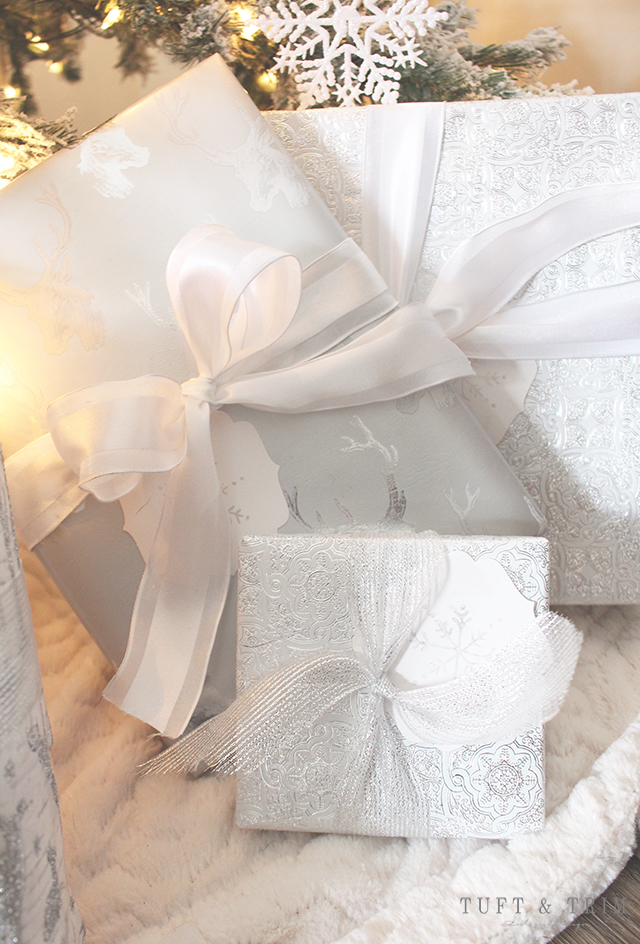 4. Decorate Gifts with Embellishments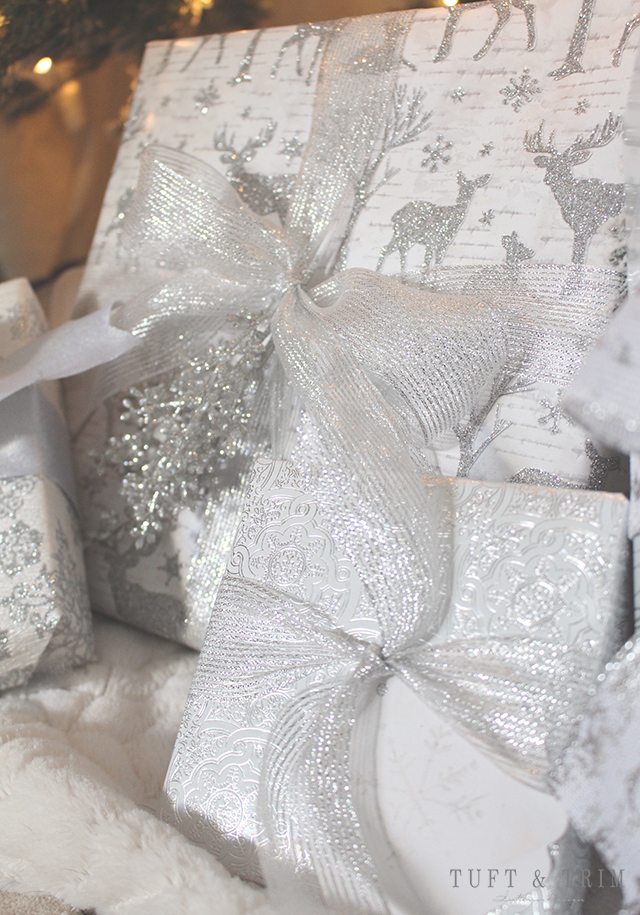 Have you ever thought of using Christmas themed embellishments to add a special touch to your present?
Try adding snowflakes, pinecones, ornaments, or some greenery to top off your special gift.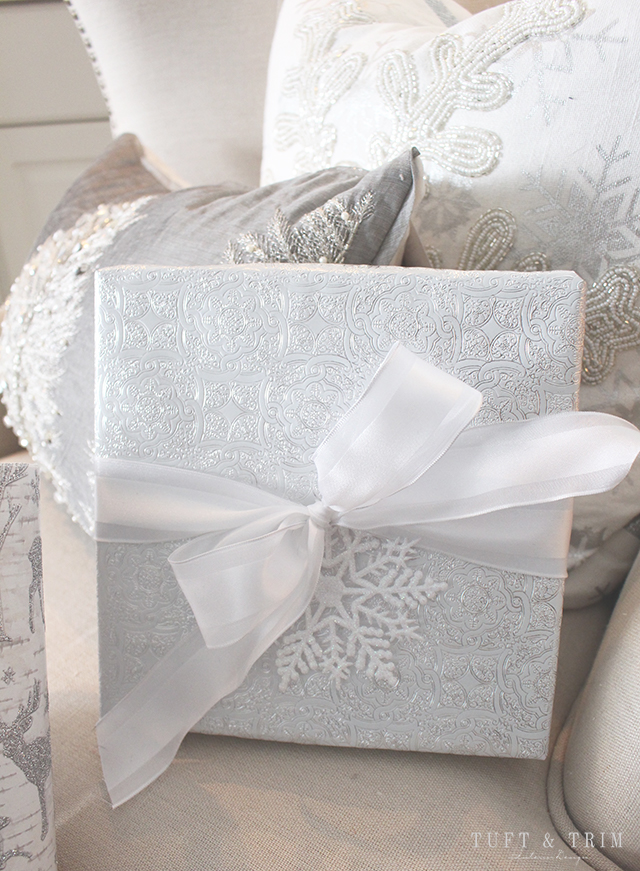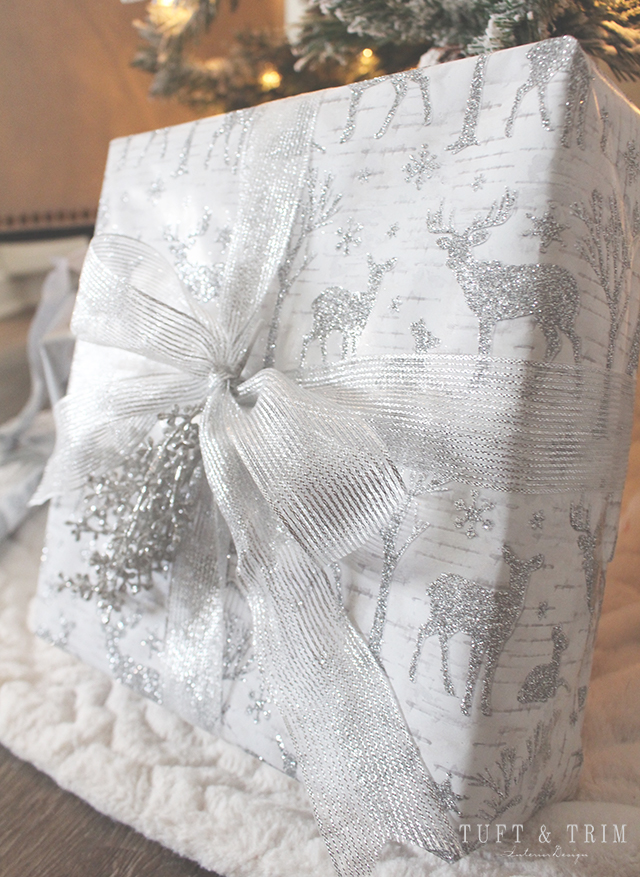 5. Start a Tradition
Traditions are a great way to bring a family together and create memories.
There was a tradition I loved while growing up where our grandma made clues to our gifts and hid them
throughout the house. She would write for us a riddle that hinted to where each clue was, and by the end
we would reach our gift. The amount of thought and time put into the hunt was more special to me than the
gift itself and has created such special memories for our family.
Does your family have a tradition? If not, try starting one this Christmas!
Feel free to leave your favorite christmas tradition in the comment box below.
Related posts: