E-Design is an online Interior Design service that makes transforming  your space fun, easy, and affordable.
---

1.
---
2.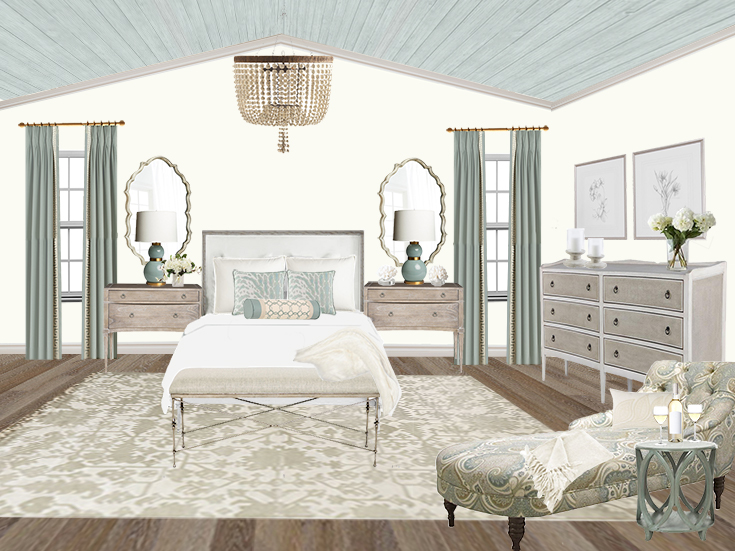 Once all selections have been discussed and approved, you will receive a digital perspective of your room with all final selections shown. This will help you envision what your space will look like once design is complete. Displayed on this board can be a combination of furniture, decor, and lighting, along with suggested materials such as flooring, paint, fabrics, etc. Every clients needs are different, you may already have furniture but need guidance and the resources to accessorize, while others may want a complete room makeover.
---
3

---
4 
Floor Plan

 

---
5
---

Step 1: Fill out the Tuft & Trim Design Questionnaire and email to tuftandtrim@gmail.com.

Step 2: Send pictures of the room, along with floor plan, and any inspirational photos that best describe the design your wanting. 
Step 3: Purchase e-design package.
Step 4: You will receive a confirmation email from Designer shortly after all items have been received, then the fun begins!