I just finished my first attempt at restoring a furniture piece! I must admit, it was a bit scary at first since I've never taken on such a project. But, it ended up being fun and not too hard thanks to Amy Howard at Home products. I'm so happy with the way it turned out and excited to share all the details with you!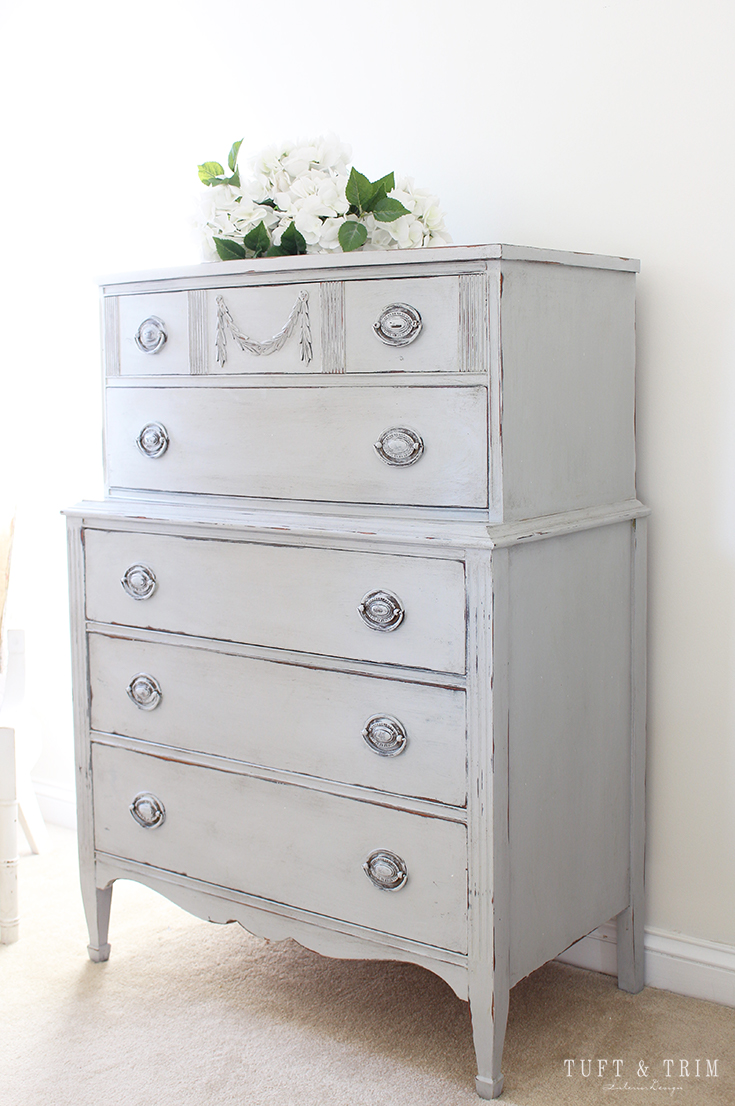 There's nothing that adds character to a space quite like antiques. I came across this gem on the "offer up" app and drove 2 hours to pick it up. I love the simple details that give it a timeless look and a romantic feel. The previous paint job was done well, but I wanted a softer tone to blend in with my rustic french-meets shabby chic style.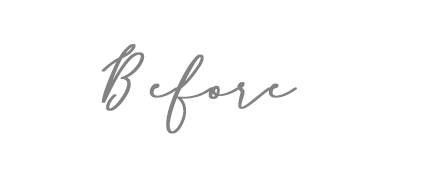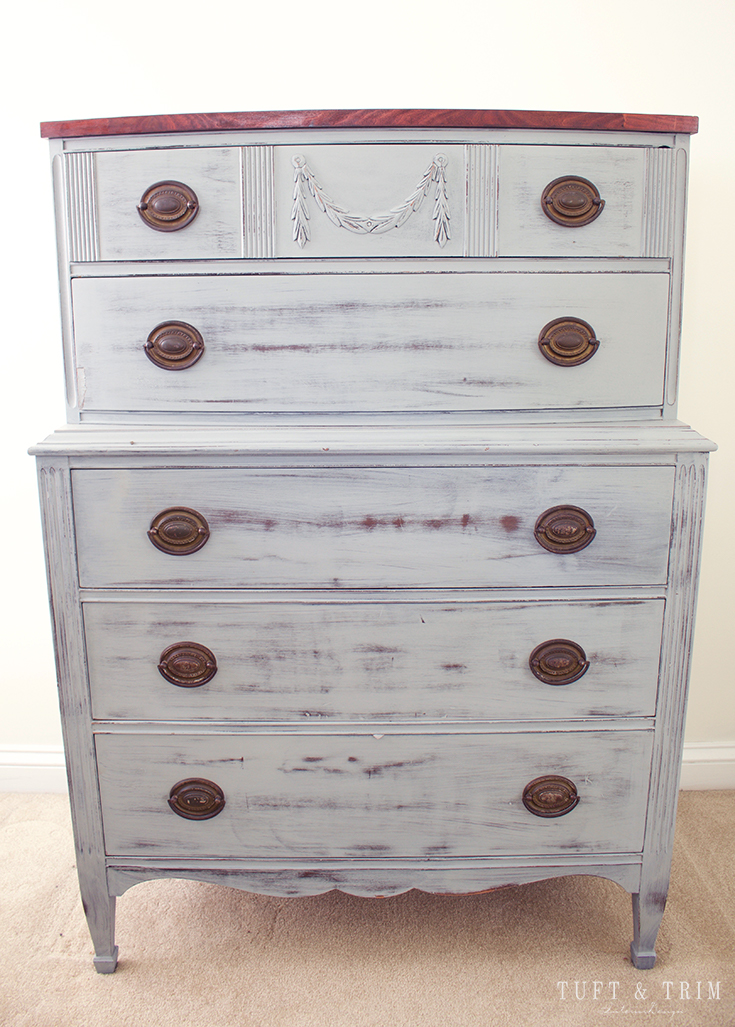 This was my first time using Amy Howard at Home products and they were fabulous. I wanted to distress the piece so it would resemble something you'd find at a french flea market and she had everything I needed to achieve the finish.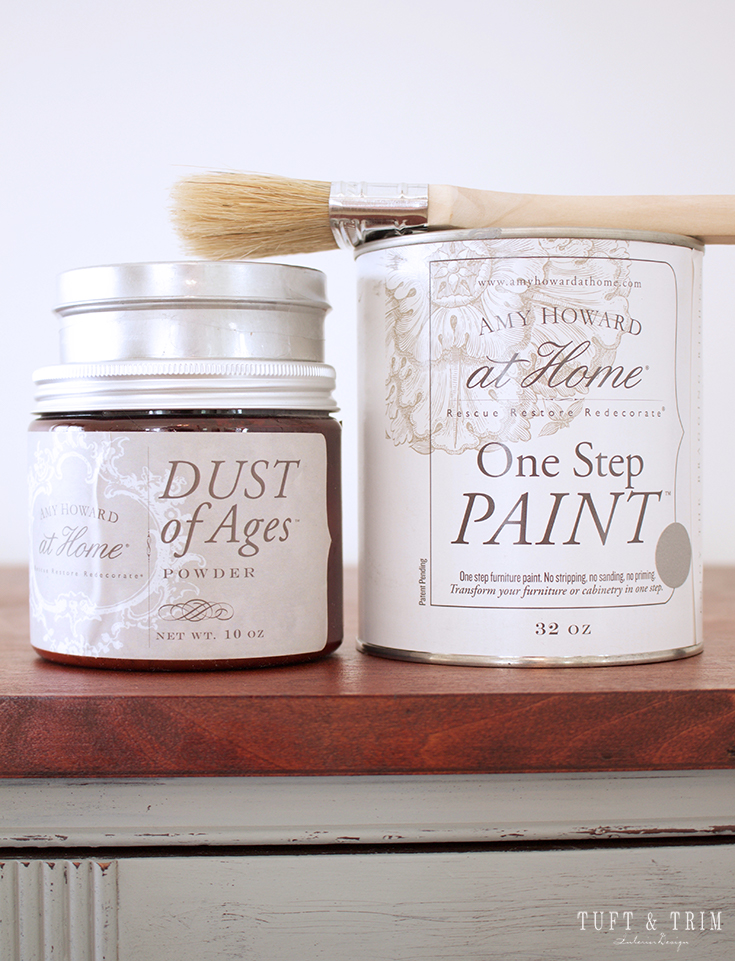 I started with the One Step paint and loved that I didn't have to sand or prime, but got right to work. It took me forever to decide what gray to use. There are so many beautiful grays in the one step paint collection. Finally, I decided on a soft gray called "Atelier". I mixed the gray with a creamy white called "Bauhaus Buff" to achieve an even softer look.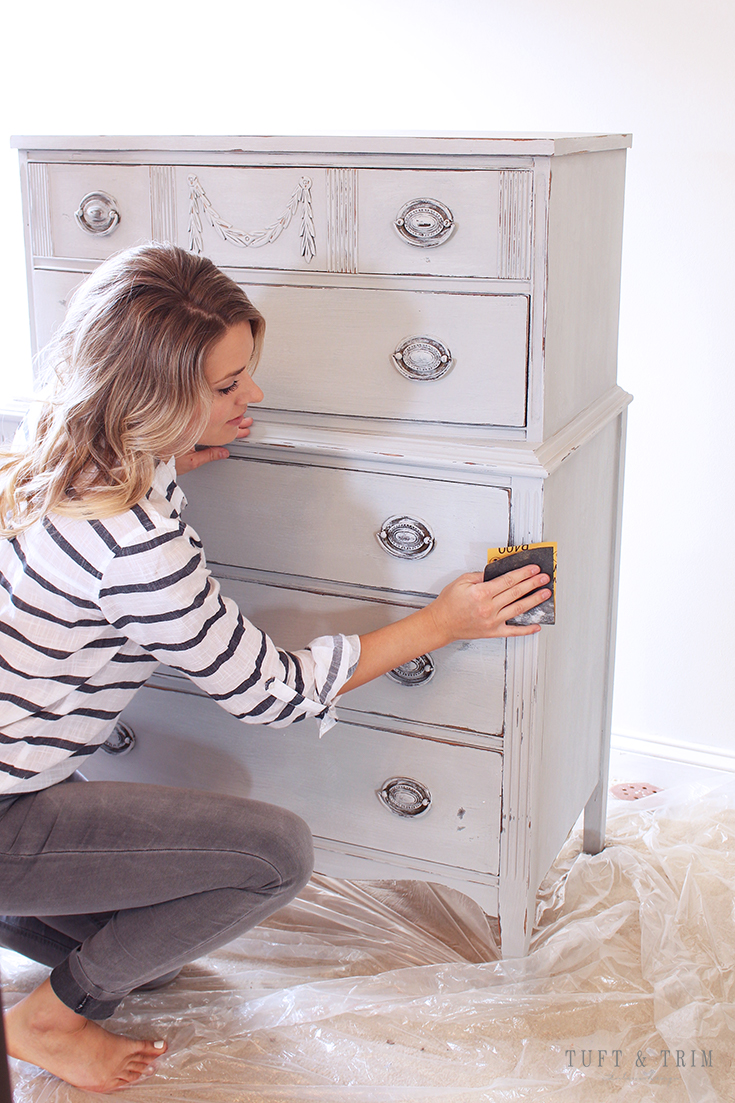 Once the layer of paint had dried, I sanded down the edges to give the piece an aged look. I liked how the darker gray paint beneath was revealed on some of the edges.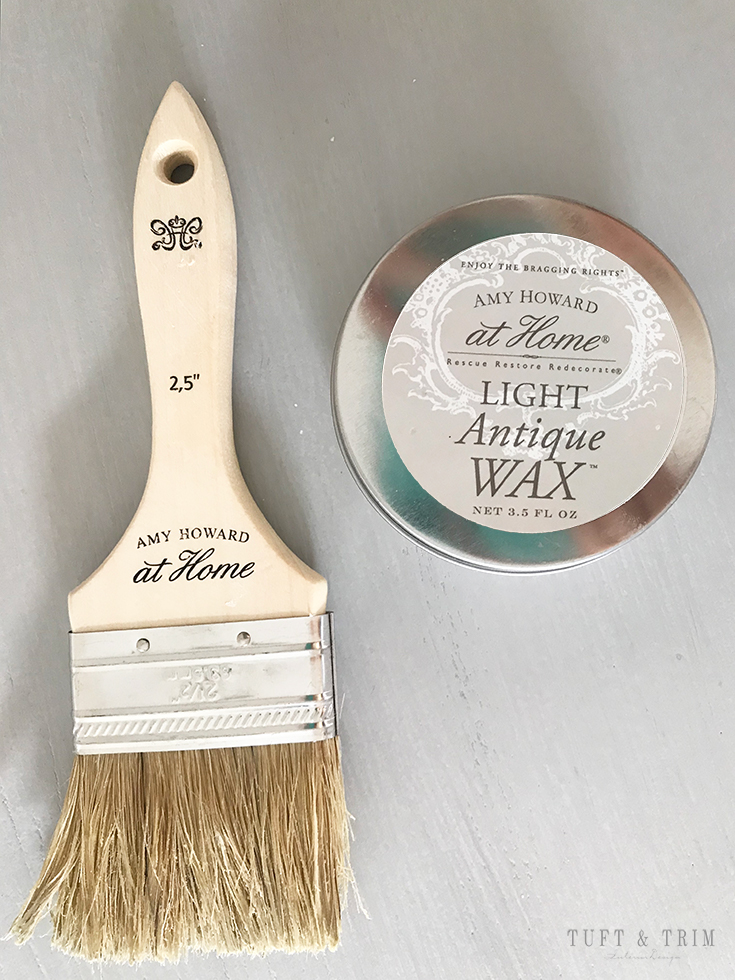 Next, I applied a thin layer of the light antique wax. I will warn you, don't make the beginners mistake I did and put WAY too much on. Just a thin layer is all you need.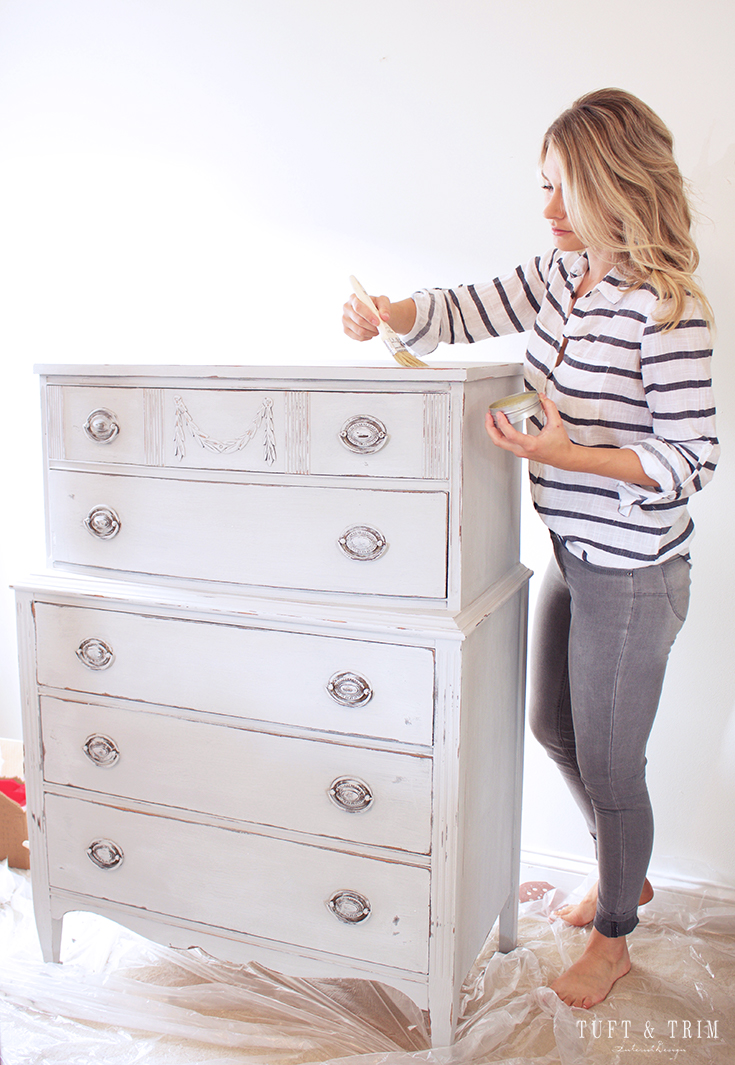 I let the wax sit for 5-10 minutes and then applied the Dust of Ages before the wax dried. The wax allowed the dust to highlight the details and give it a true antique look. Once I finished brushing on the dust, I took a cotton rag and buffed the places that needed it.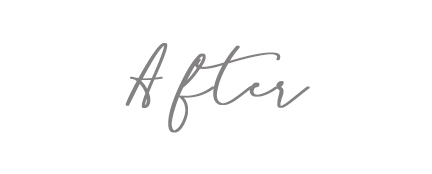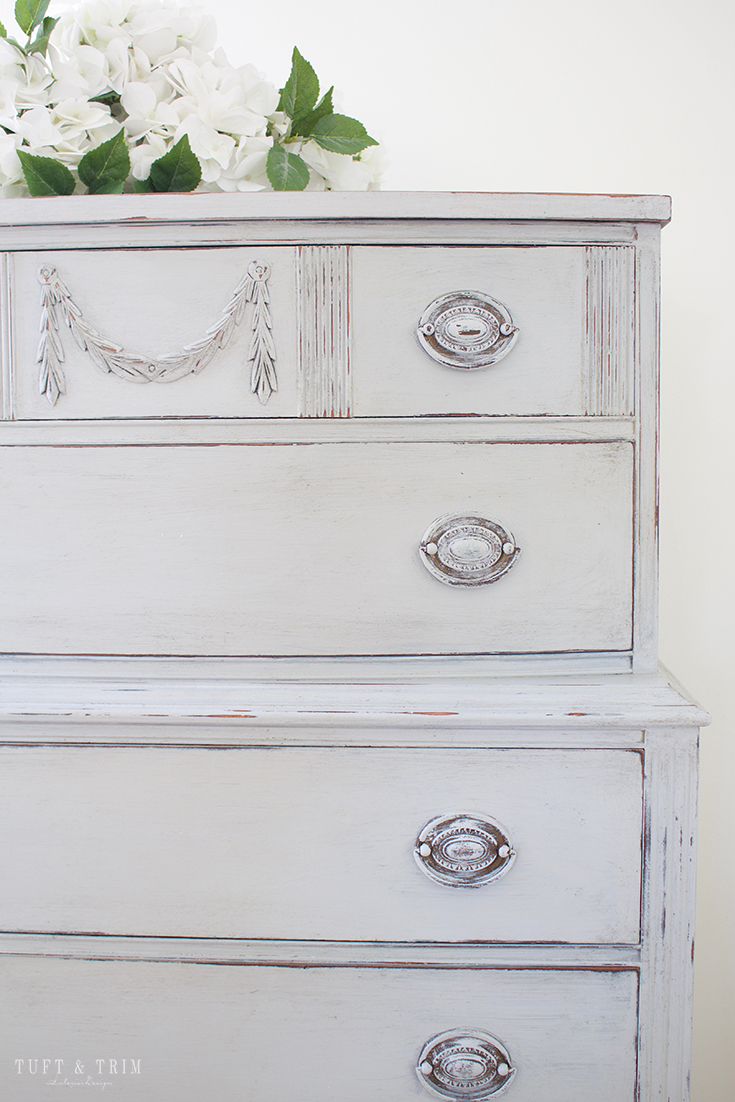 I painted lightly over the hardware so that they would blend in but still show some of the bronze finish.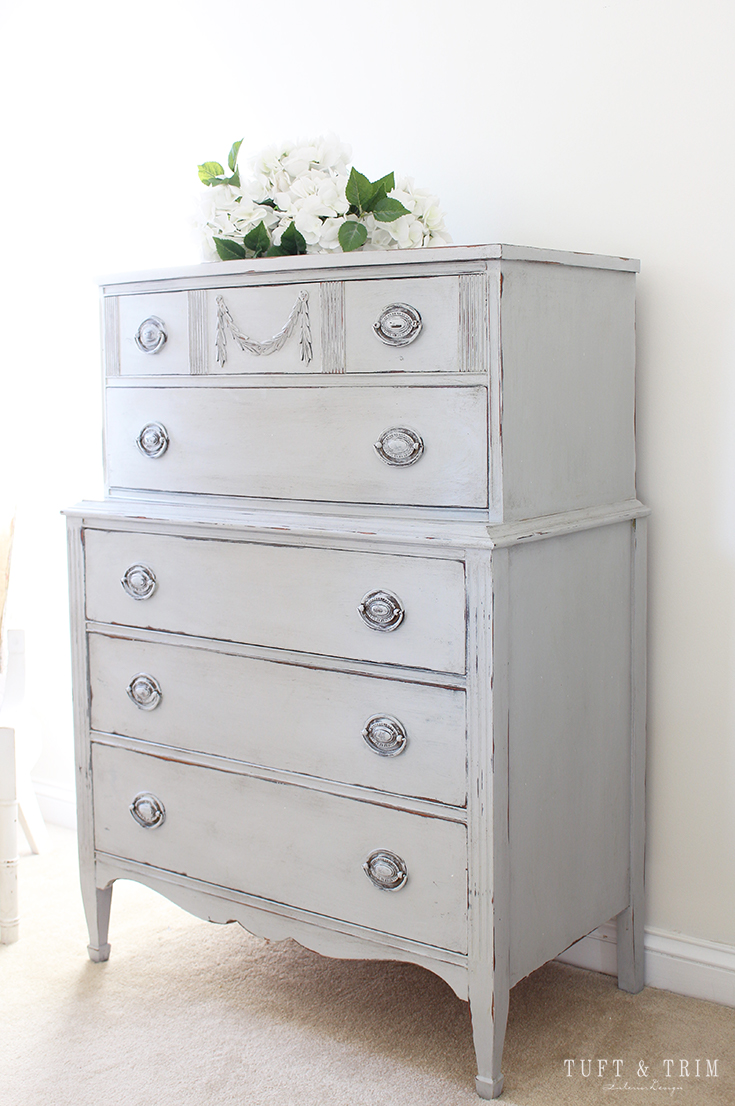 What do you think of the new finish?
I love how it turned out and look forward to starting another project soon. If you have a furniture piece that you've been wanting to restore, I encourage you to try Amy Howard at Home paint and finishes! I've listed the products I used below.
Product List
Looking for more home decor inspiration and project ideas? Feel free to join our newsletter below and/or follow me on Pinterest or Instagram.

Related posts: