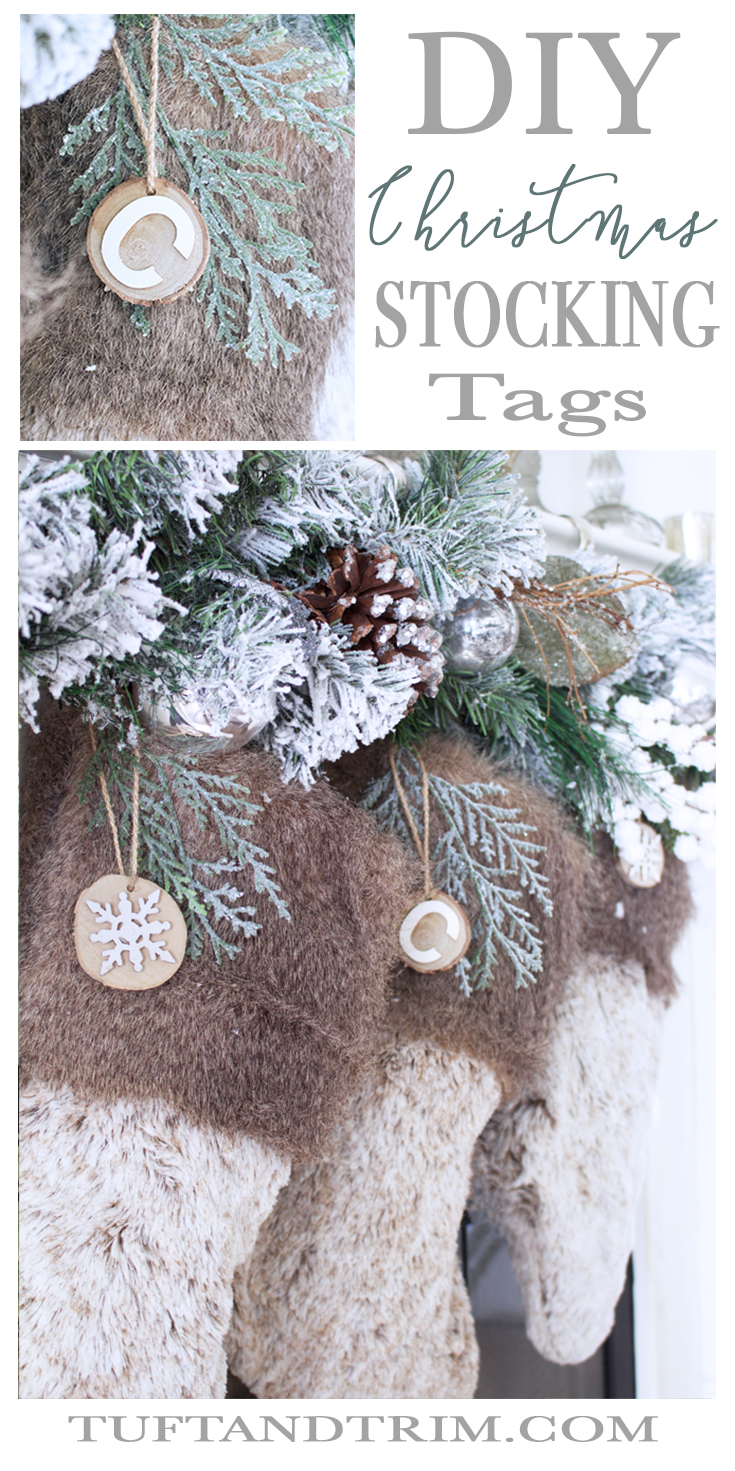 Do you ever see adorable holiday crafts and think, "Who has time for that?". I know that's what I'm usually thinking….and I know I'm not alone. That's why  I wanted to put together a fun holiday craft that was easy and not time consuming. Personalize your christmas stockings this year with these adorable DIY wood tags!
Looking to update your christmas stockings also?
 I've gathered some of my favorites fur stockings for you to shop below! 
*This post contains affiliate links.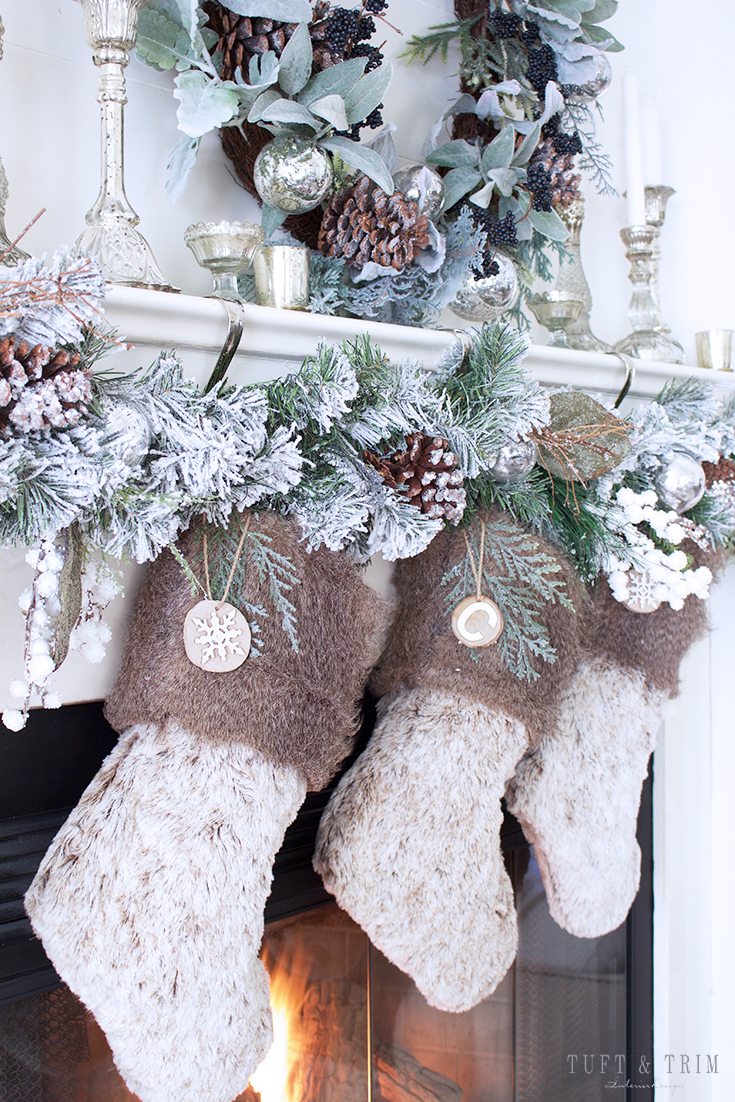 Stockings are a special tradition in our home..we even have one for our dog, Diesel. This year I wanted to update our look with these rich fur stockings. I added the darker fur cuff myself and thought these wood chips were the perfect touch of rustic.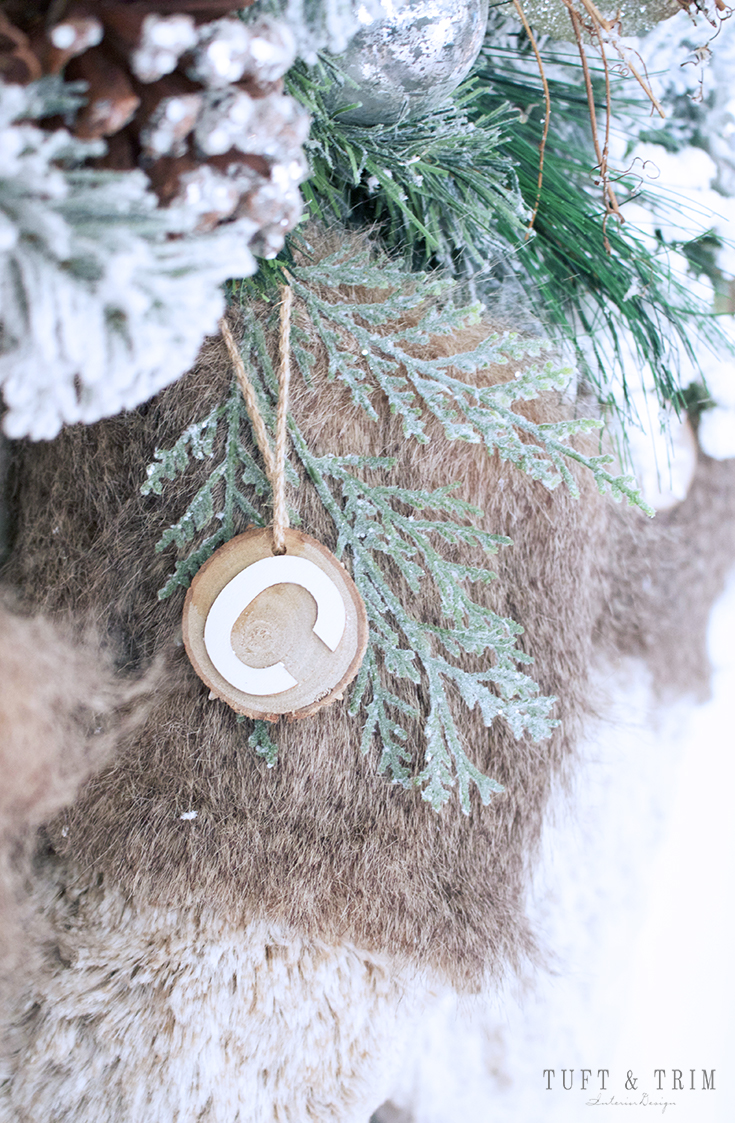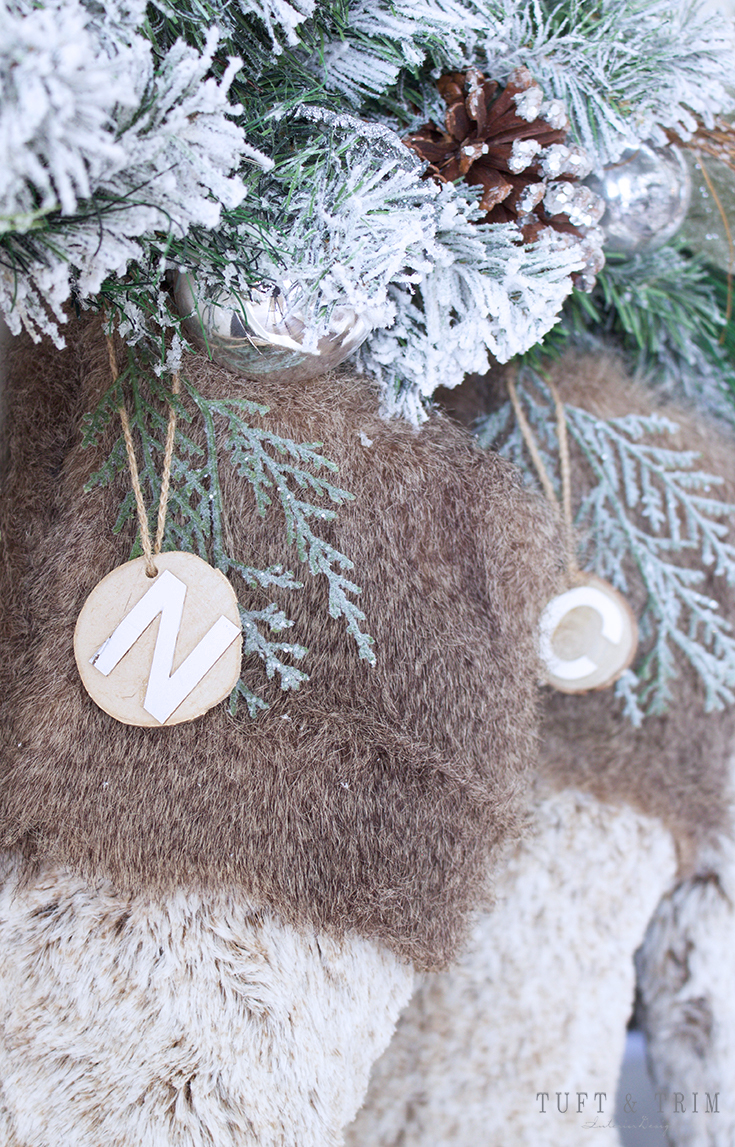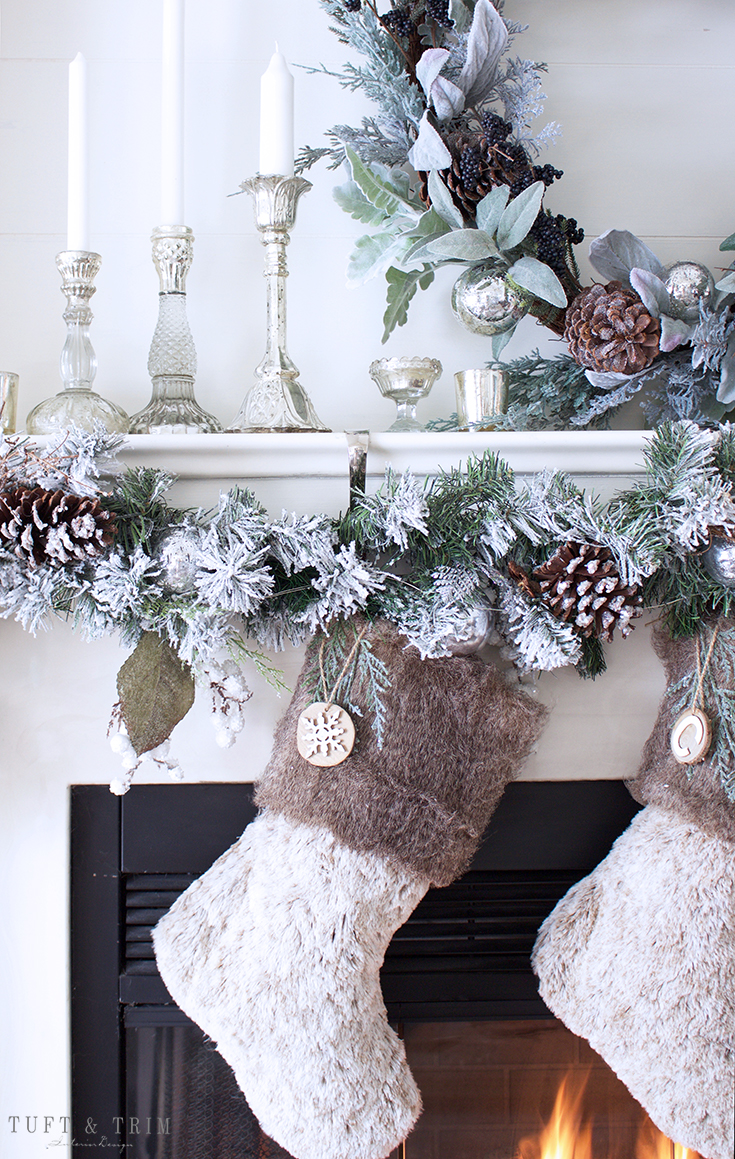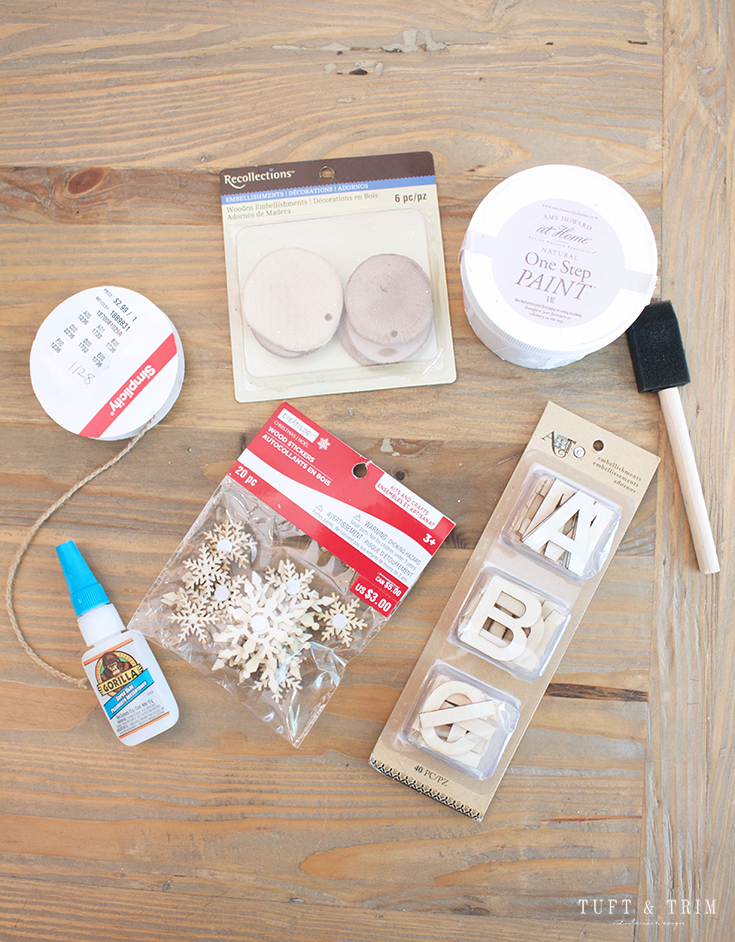 Step 1: Gather your Supplies
What you need:
Wood Tags
Letters
Glue ( I used super glue)
Ribbon or String
Snowflakes (optional)
Paint and Paint brush (optional)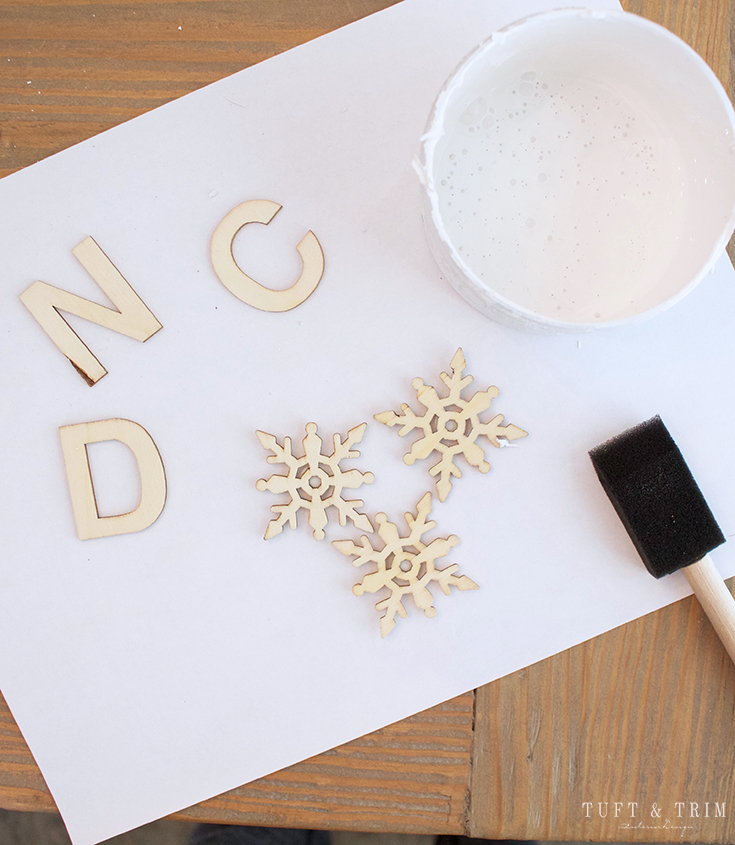 Step 2: Paint Letters and Snowflakes
This is an optional step. I wanted my letters and snowflakes to pop against the wood so I chose to go white.  I used Amy Howard one step paint  in Bauhaus Buff, but you can use any paint color you'd like!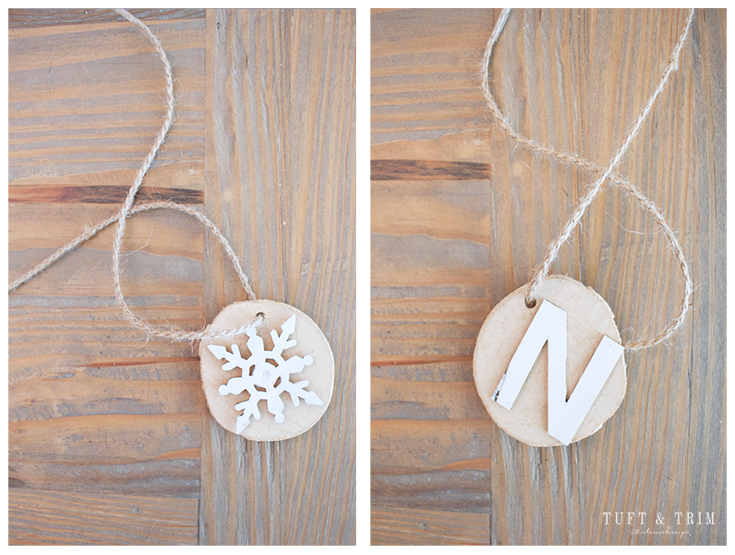 Step 3: Glue and String
Once dry, glue letters and snowflakes on to wood tags.  Next, string the ribbon through and tie knot. I added some greenery to the knot for an extra touch of christmas.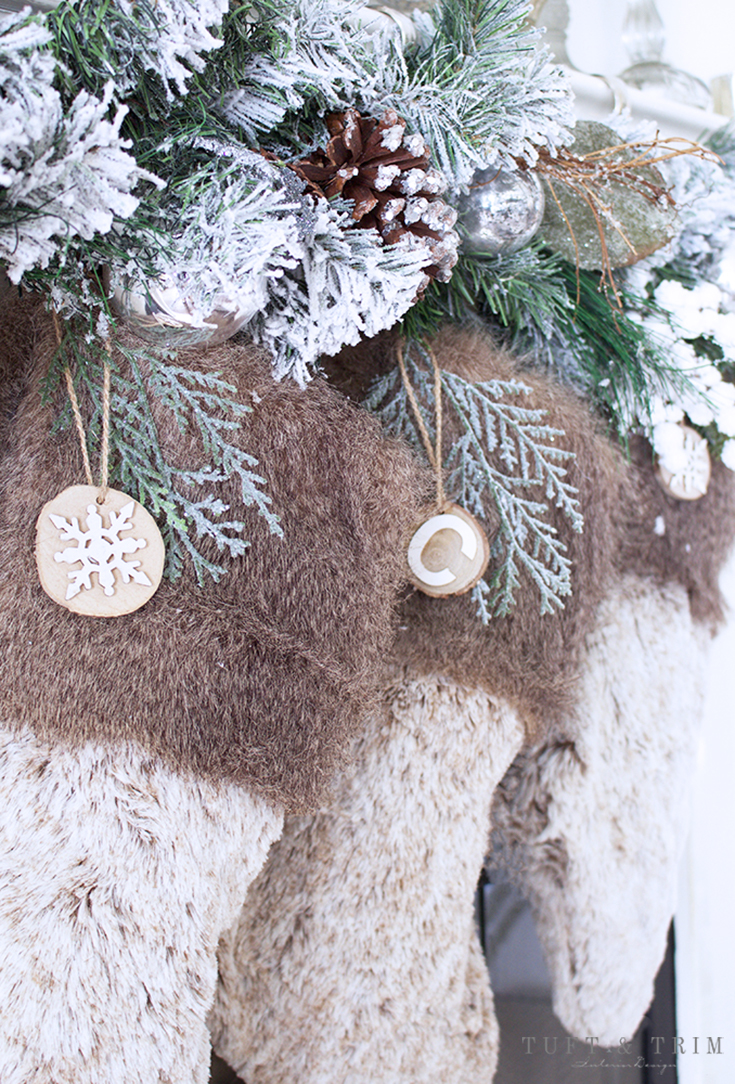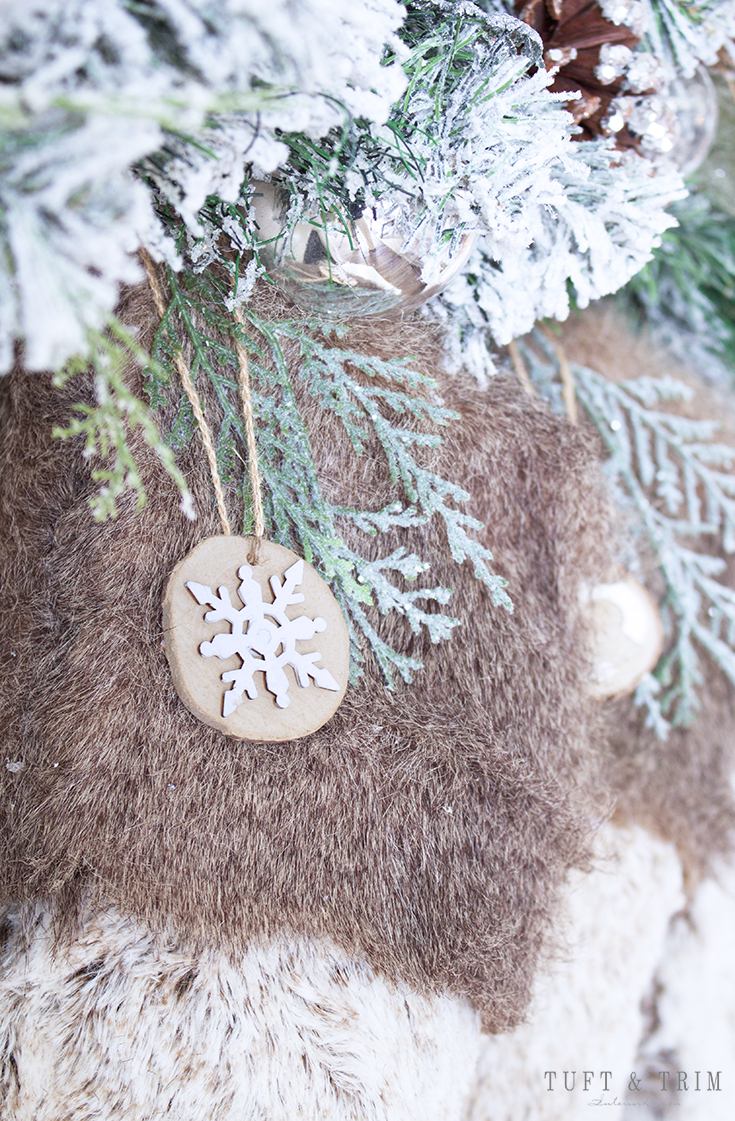 There's still plenty of time to get creative this holiday season! Why not start here? 
If you'd like to be updated with more DIY projects and design inspiration, feel free to subscribe to the newsletter below and/or follow me on Pinterest or Instagram!

Related posts: