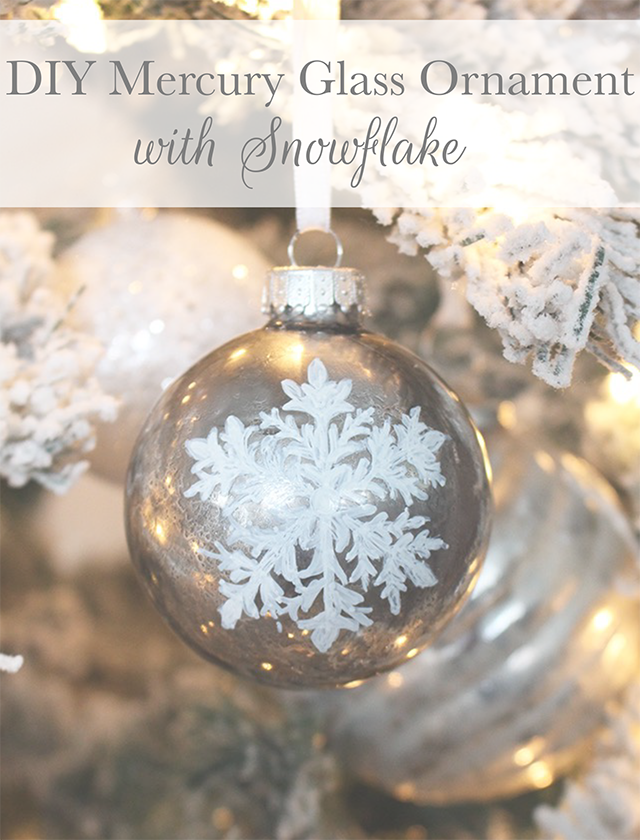 Forget spending a fortune this christmas on mercury glass ornaments, make them yourself
with this quick and easy, step by step tutorial. Whether your wanting to create an elegant christmas
tree, or simply looking for an affordable gift, these DIY ornaments won't leave you disappointed. 
               I have an obsession with mercury glass and last year I had my mind set on giving ornaments
as party favors at our Winter Wonderland themed wedding. Unfortunately, this just didn't fit in our budget.
After researching several ways to make them yourself, I found a way that worked great and went to work on
them right away. They were so easy and turned out amazing so I thought I'd make a tutorial for those of you
wanting to make the same thing!
SUPPLIES:
Spray Bottle with 1/2 water and 1/2 vinegar
Silver Glass Spray Paint
Glass Ornaments
FIND SUPPLIES HERE:
[carousel_slide id="1870"]
STEP 1
Remove top of Ornament and spray inside with glass paint. Once inside is covered,
swirl around the paint until it dries evenly.
*Optional- I found that a directing a blow dryer to the inside of ornament as I swirl paint
around helps it dry quicker and more even.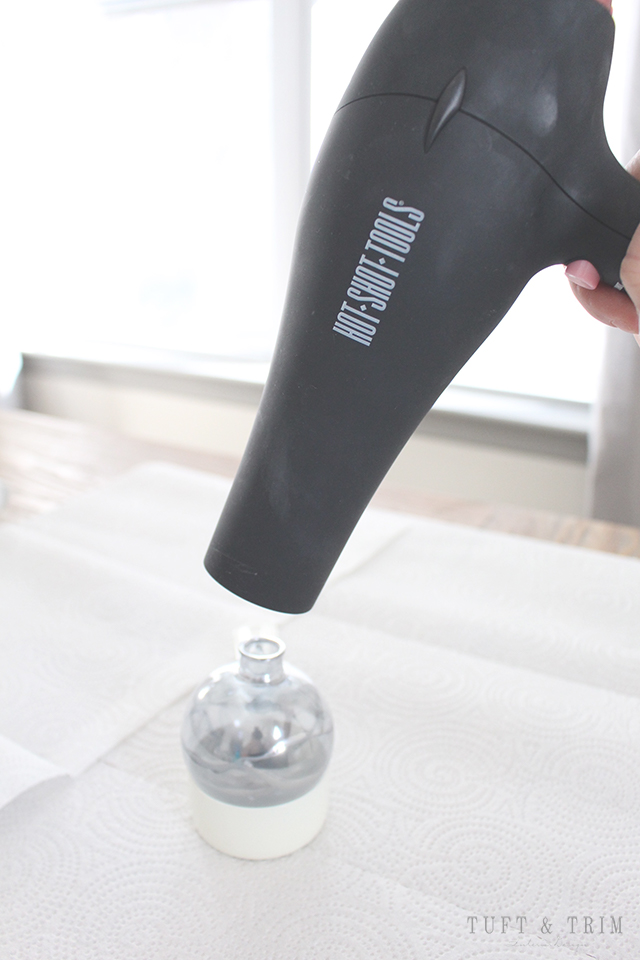 STEP 2
Once paint is dry inside the ornament, spray paint the outside of ornament.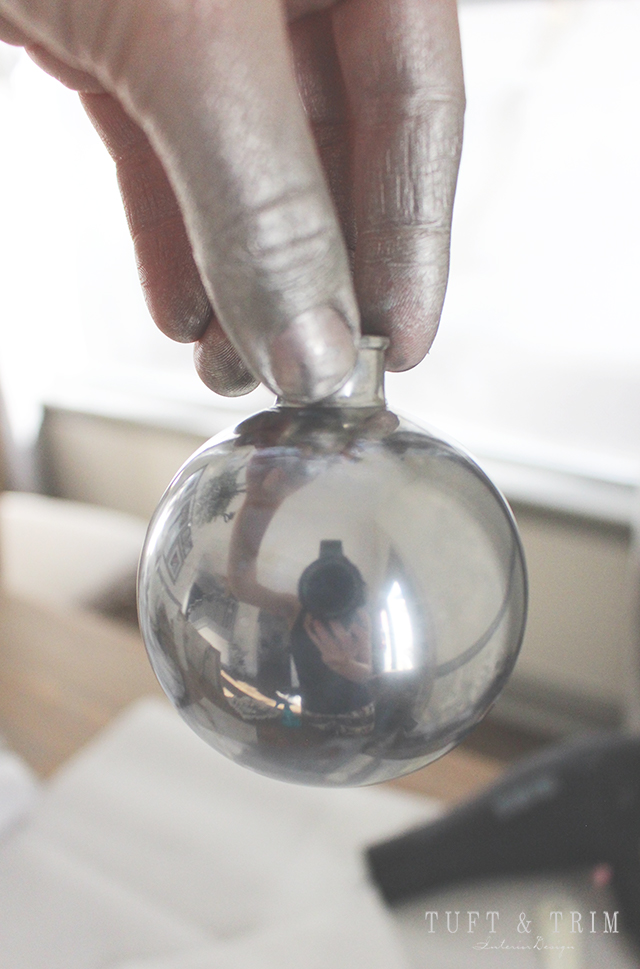 STEP 2
15-20 seconds after spray painting the ornament, take your squirt bottle with
water and vinegar mixture and spray outside of ornament. Let the beads of water sit for a minute or two.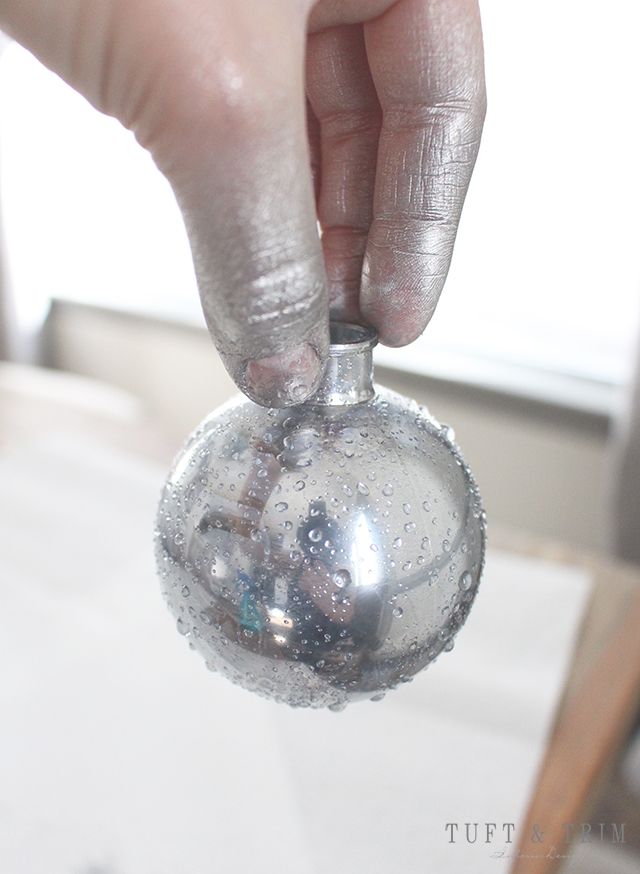 STEP 3
After a minute or two, rub off the water and vinegar. I used a tissue, but you can use paper towel or any rag.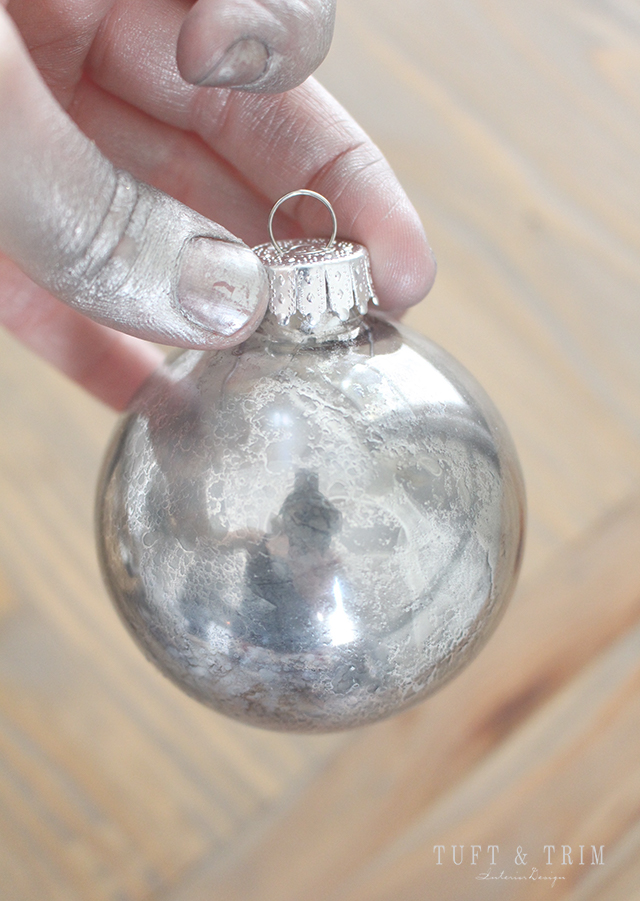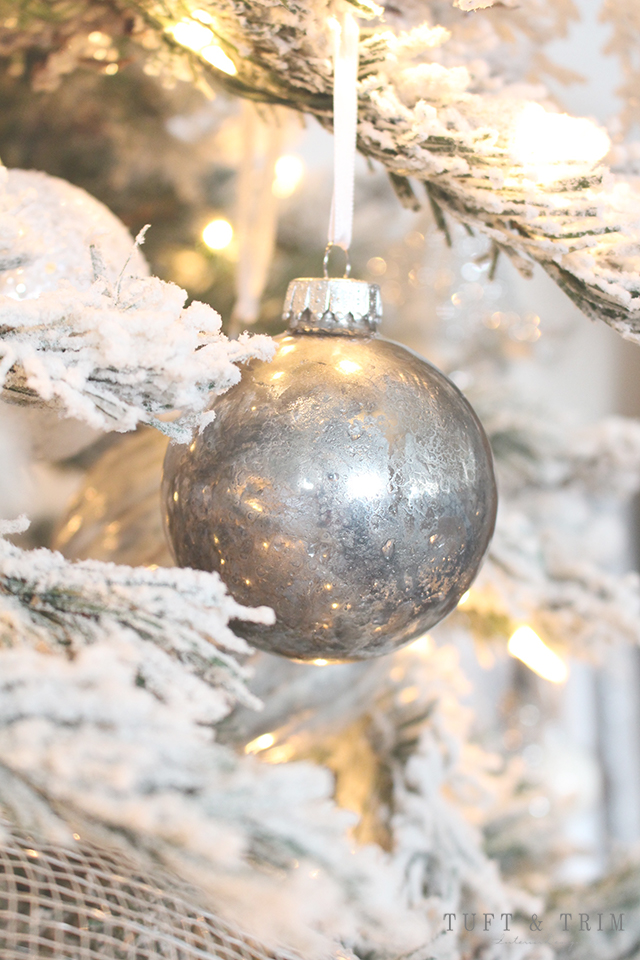 STEP 4 (0ptional)
If you feel like getting extra creative, try decorating the ornaments with paint pens.
You can personalize them by writing names or drawing a snowflake like I did.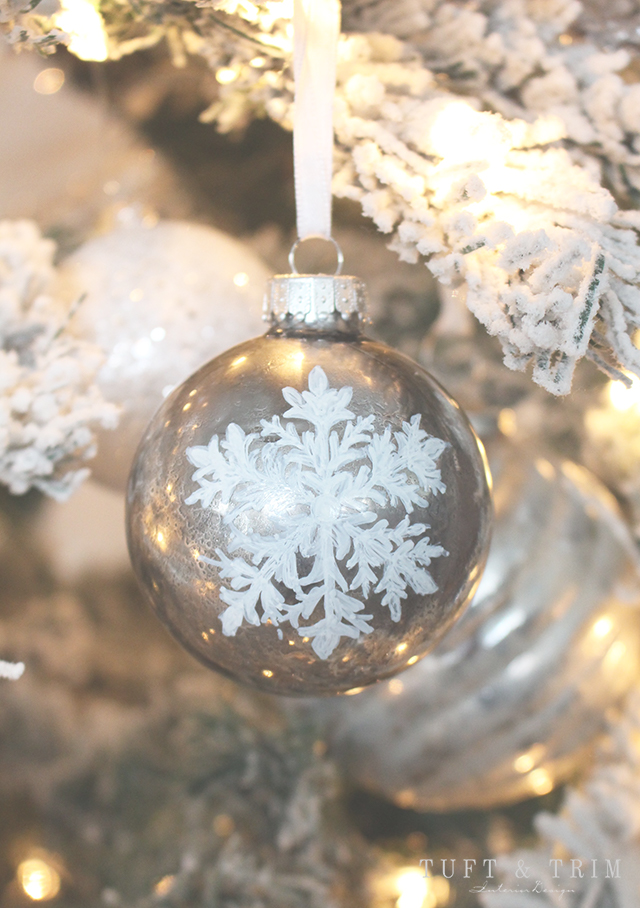 These ornaments also make for great holiday party favors. Just throw some ribbon on them to dress them up.
These were mine from my Winter Wonderland wedding last December in Lake Tahoe.
I added our wedding logo on them for a personal touch.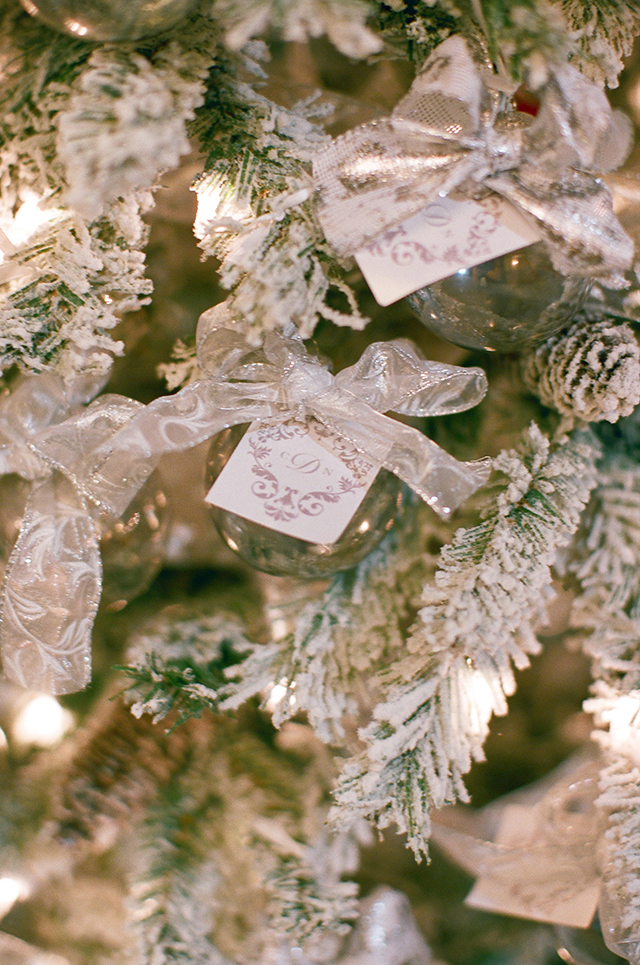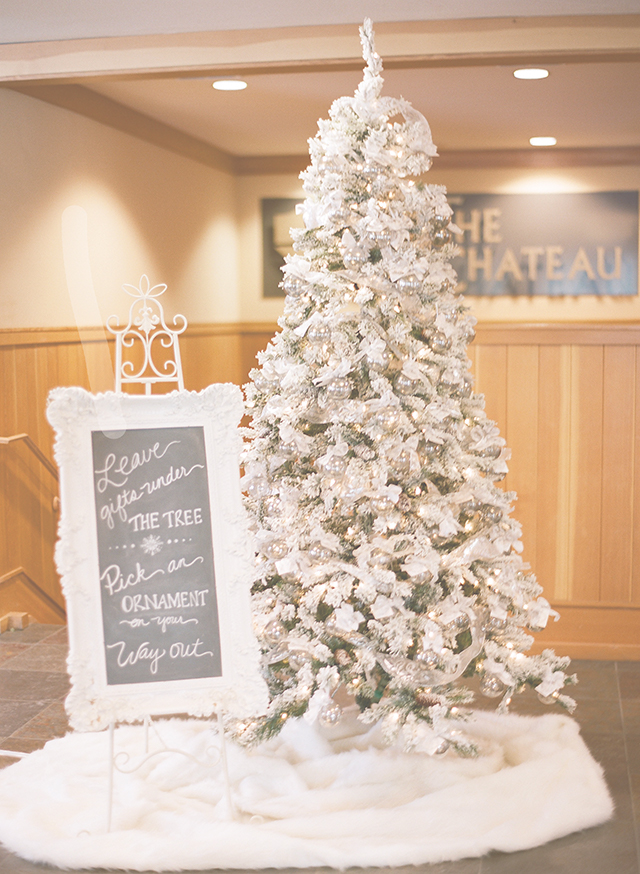 Once you get the hang of it, this becomes an easy project and is very affordable.
I love being able to create an elegant look on a minimal budget!
Widget not in any sidebars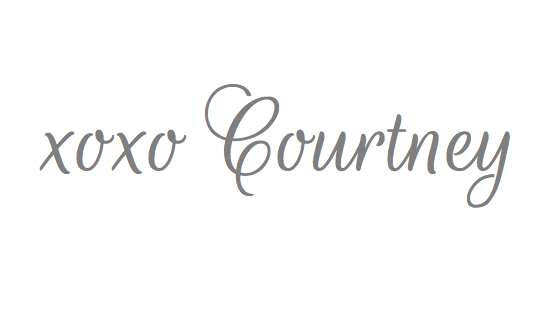 Related posts: