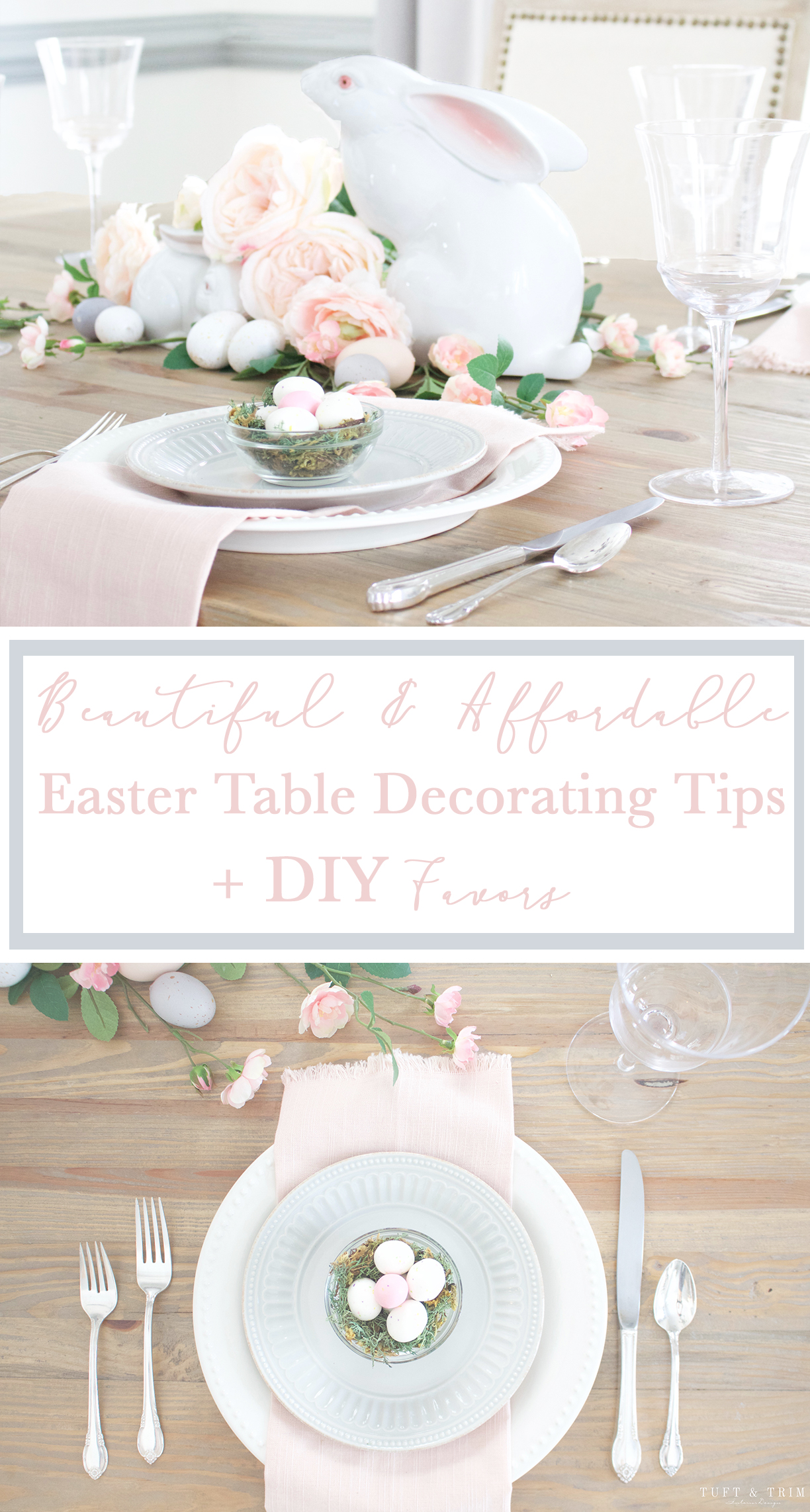 Spring is finally here, which means Easter is right around the corner! It's time to start brightening up your home and an Easter tablescape is a great place to start. It doesn't have to be a cheesy themed table setting, or an extravagant display costing a small fortune. In my home, I have easy and affordable "go-tos" that transform my table for each season. I've broken down each of the steps to show you ways to create your own beautiful and affordable easter table this spring. Along with my decorating tips, I've also included instructions for a fun little DIY bird's nest candy favor.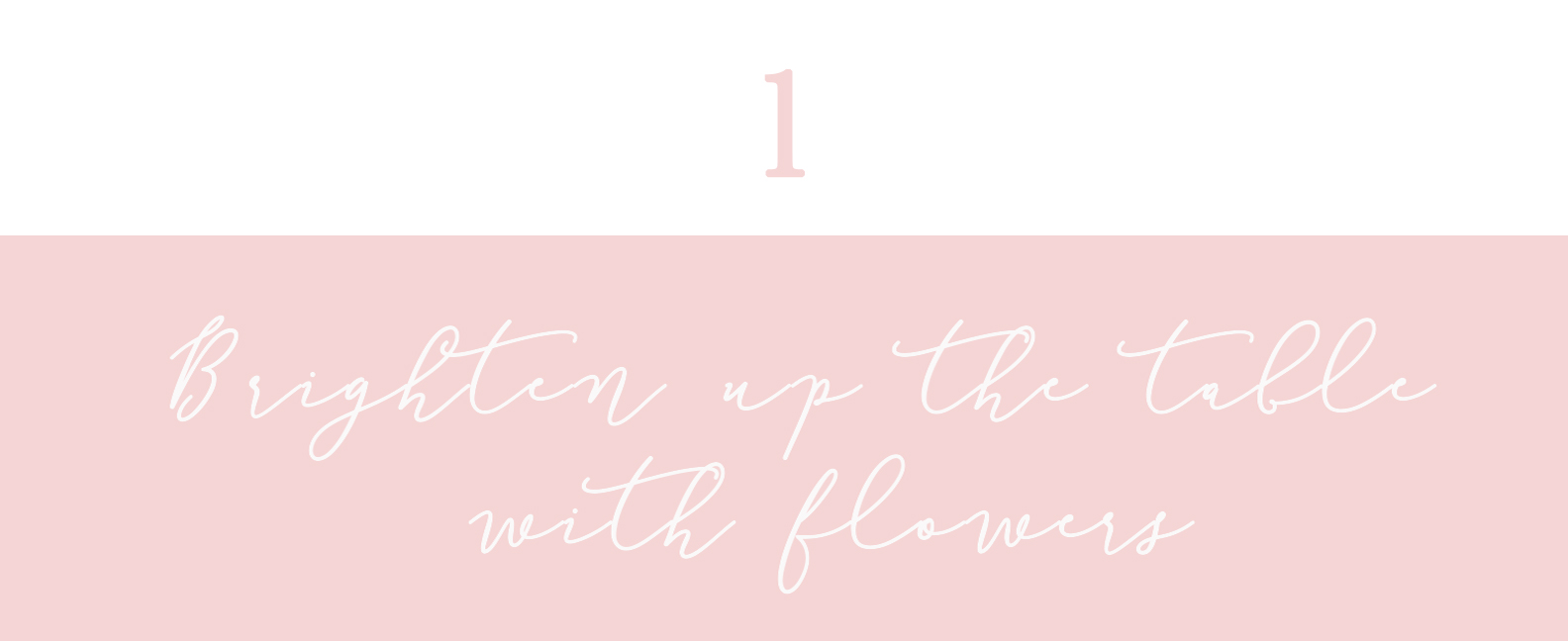 There's nothing that brightens up a room like flowers. And as much as I love fresh flowers, sometimes they just don't fit in the budget. That's where faux flowers come in to play. Faux flowers are affordable, and re-useable, making them a wonderful option for your tables centerpiece. Michaels has a massive variety of faux flowers and they are typically on sale for a great price.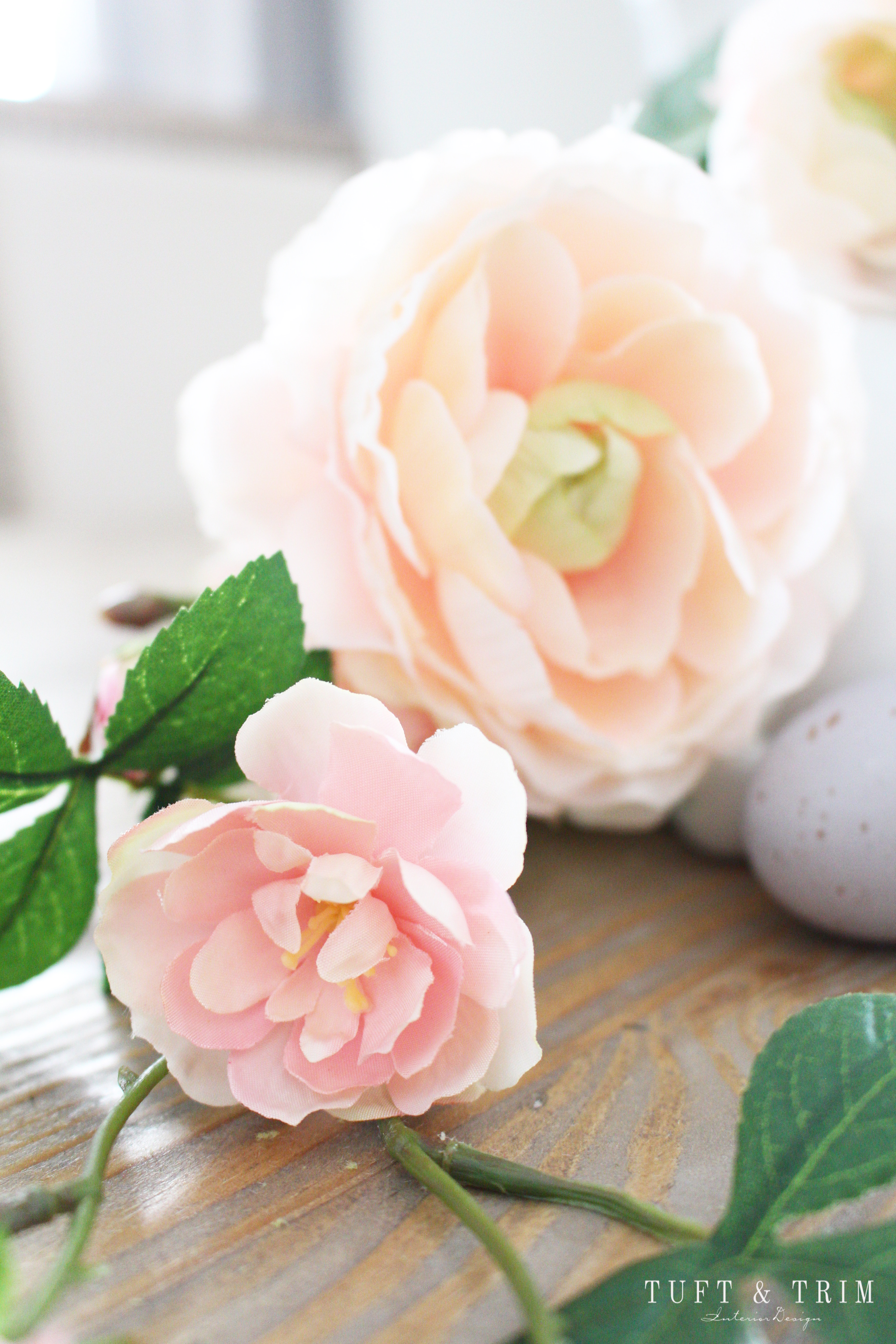 What's Easter decor without an Easter bunny? These cute bunnies were given to me by my grandma and I thought they'd be the perfect centerpiece for our table. I wanted to surround them with flowers but knew real flowers would not survive without being in a vase, so I went with these faux flowers.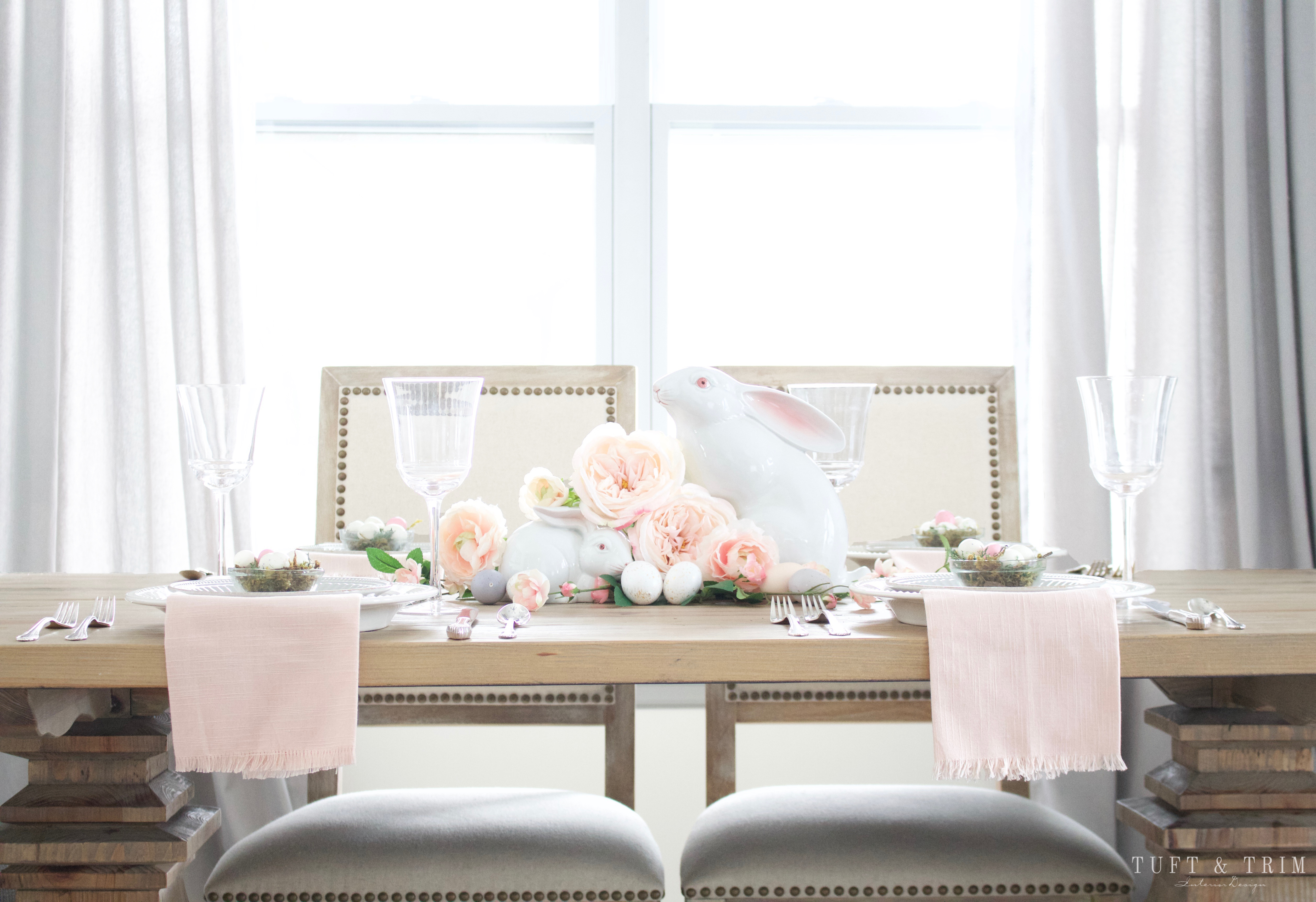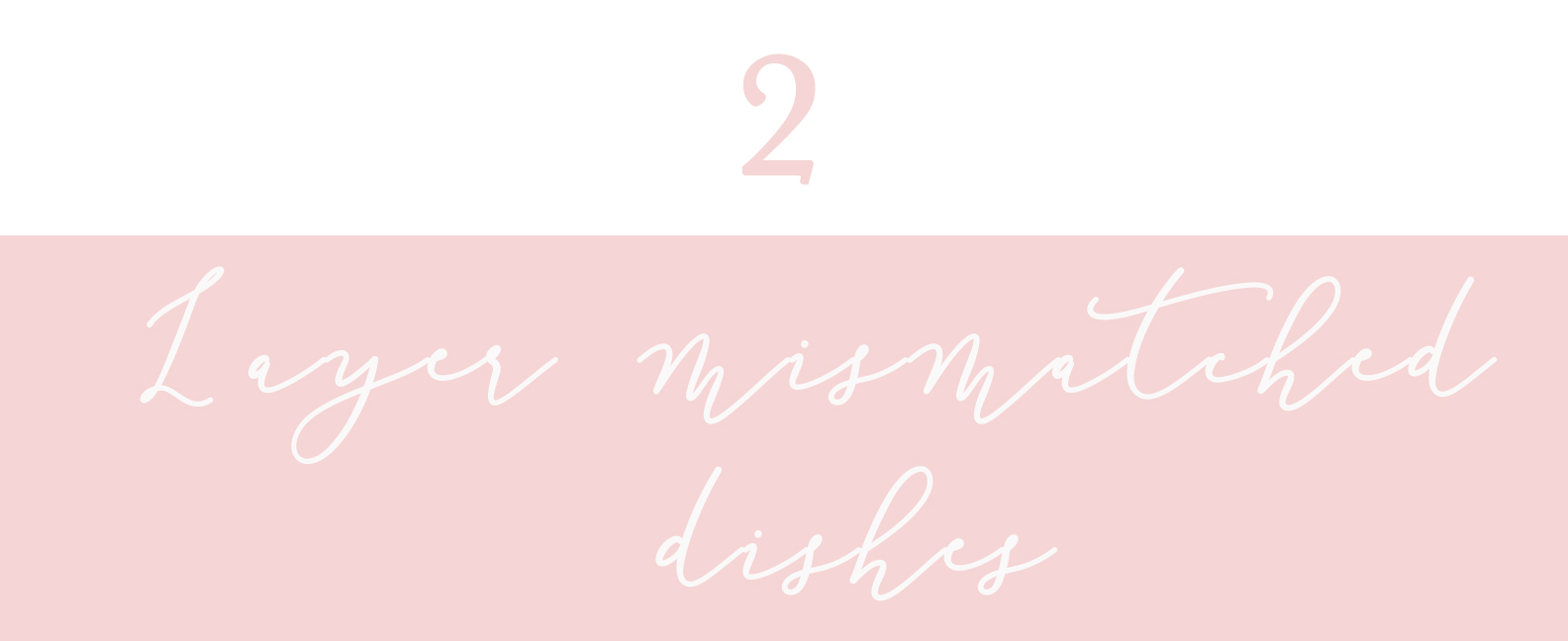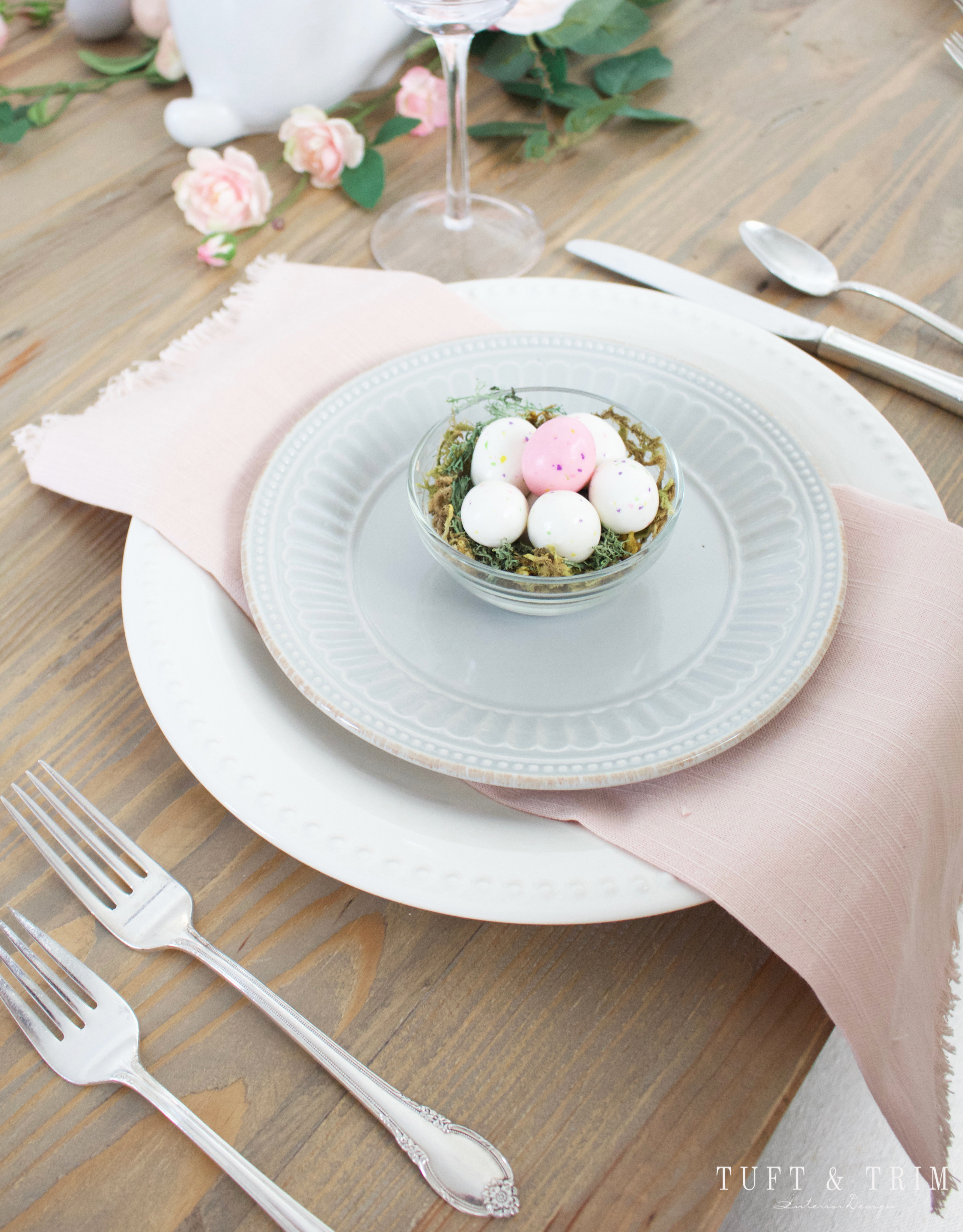 Using multiple styles of dishes can be a great way to add color and variety to a table. I purposely chose white for my everyday dishes, making it easy to layer other plates on top. I love the all white look, but sometimes it's fun to throw another color or style in the mix. Salad plates can be super affordable, so it's nice to have a couple different options lying around to mix it up for special occasions.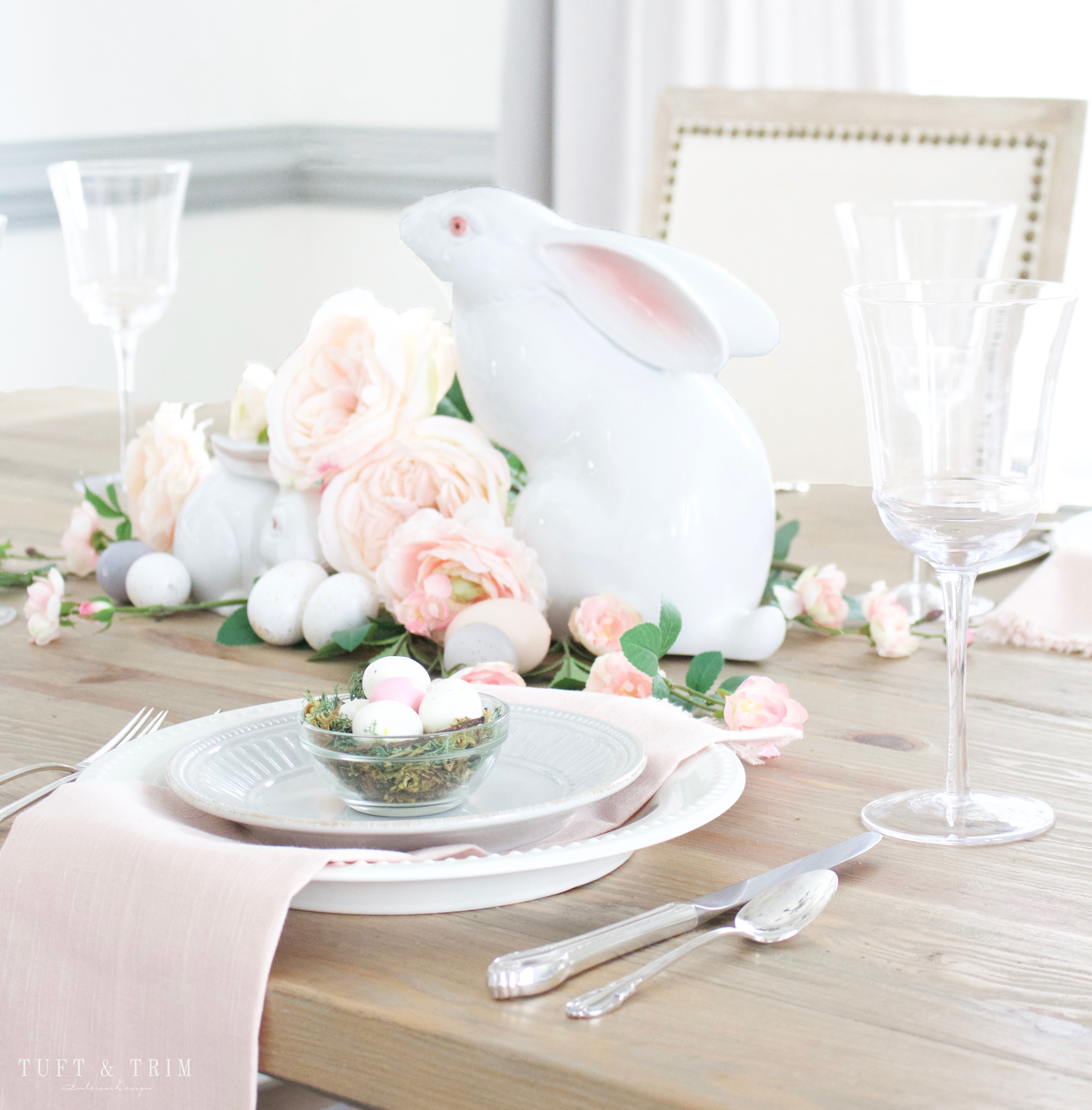 I found these gray salad plates on sale at Macy's and love how they bring a change of color to the table. If you'd like these for your own home, I've provided the links to each piece shown in my shop the look section.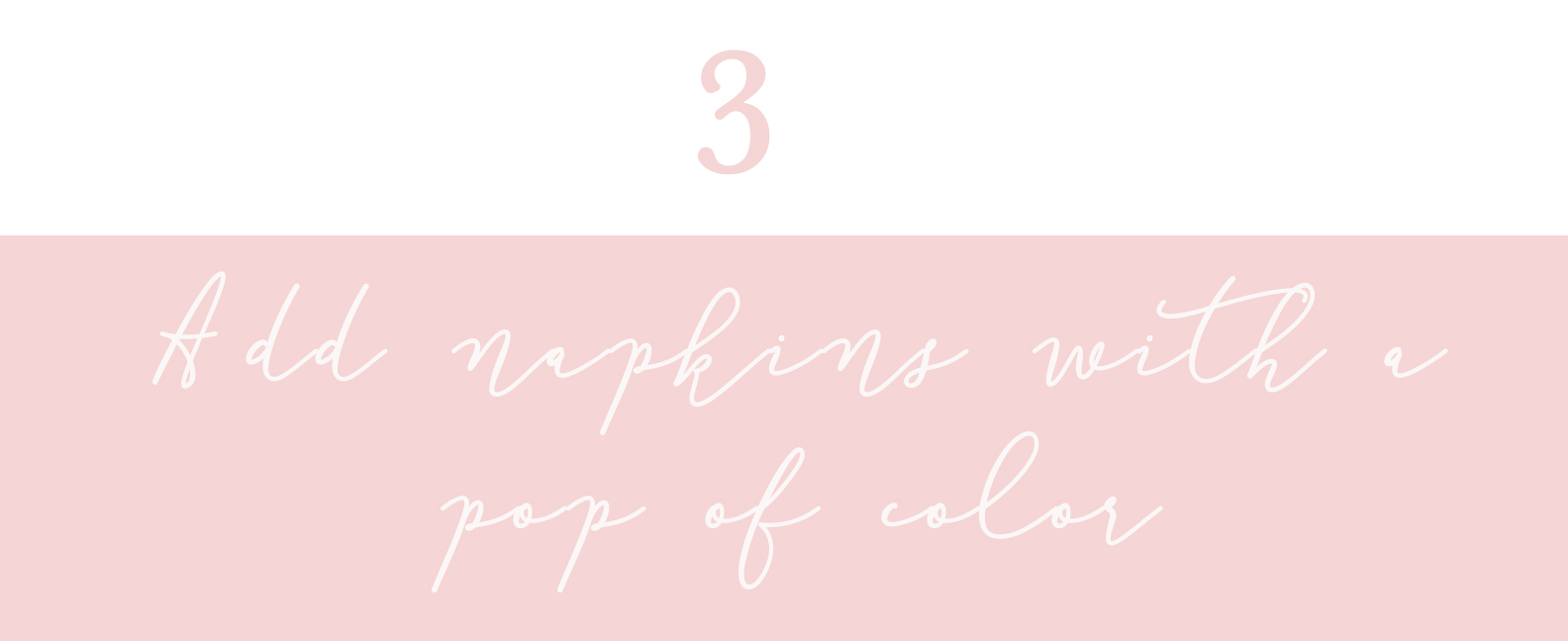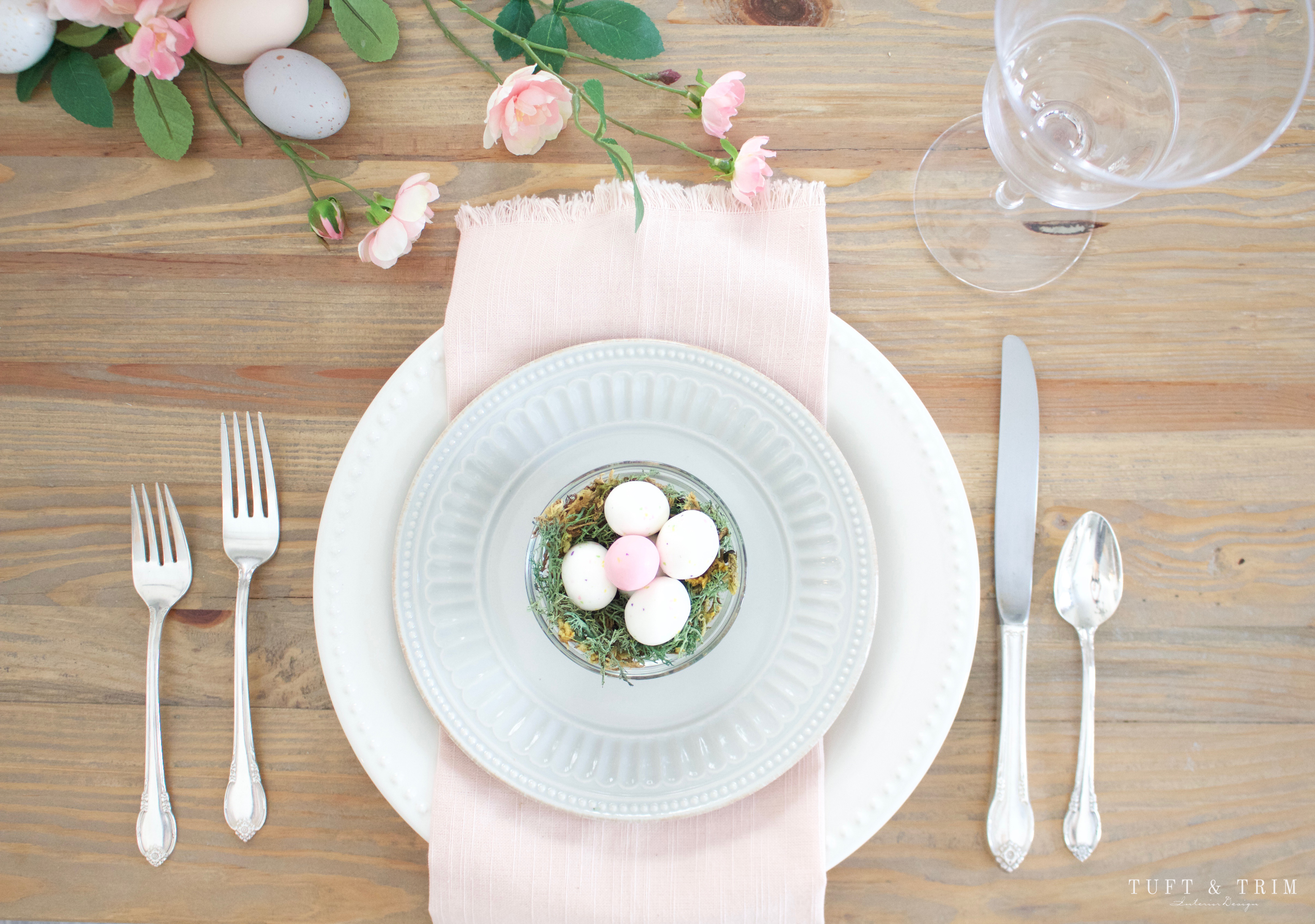 Adding colorful napkins can be an affordable way to brighten up your easter table. I found these napkins for $7 at home goods and love how the pink coordinates with the flowers in the centerpiece. Having a variety of napkins with different colors and patterns makes it fun and easy to change up your table settings.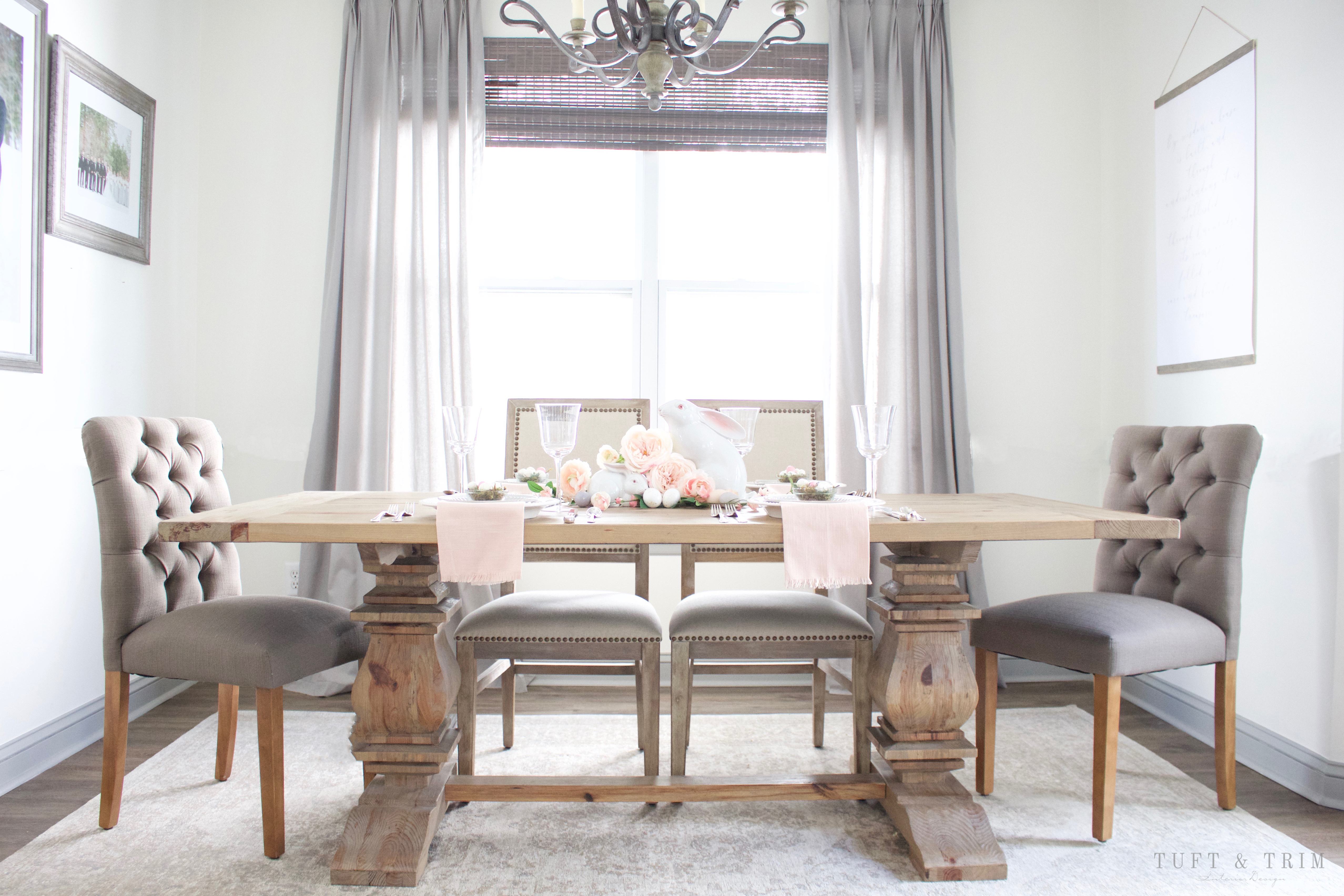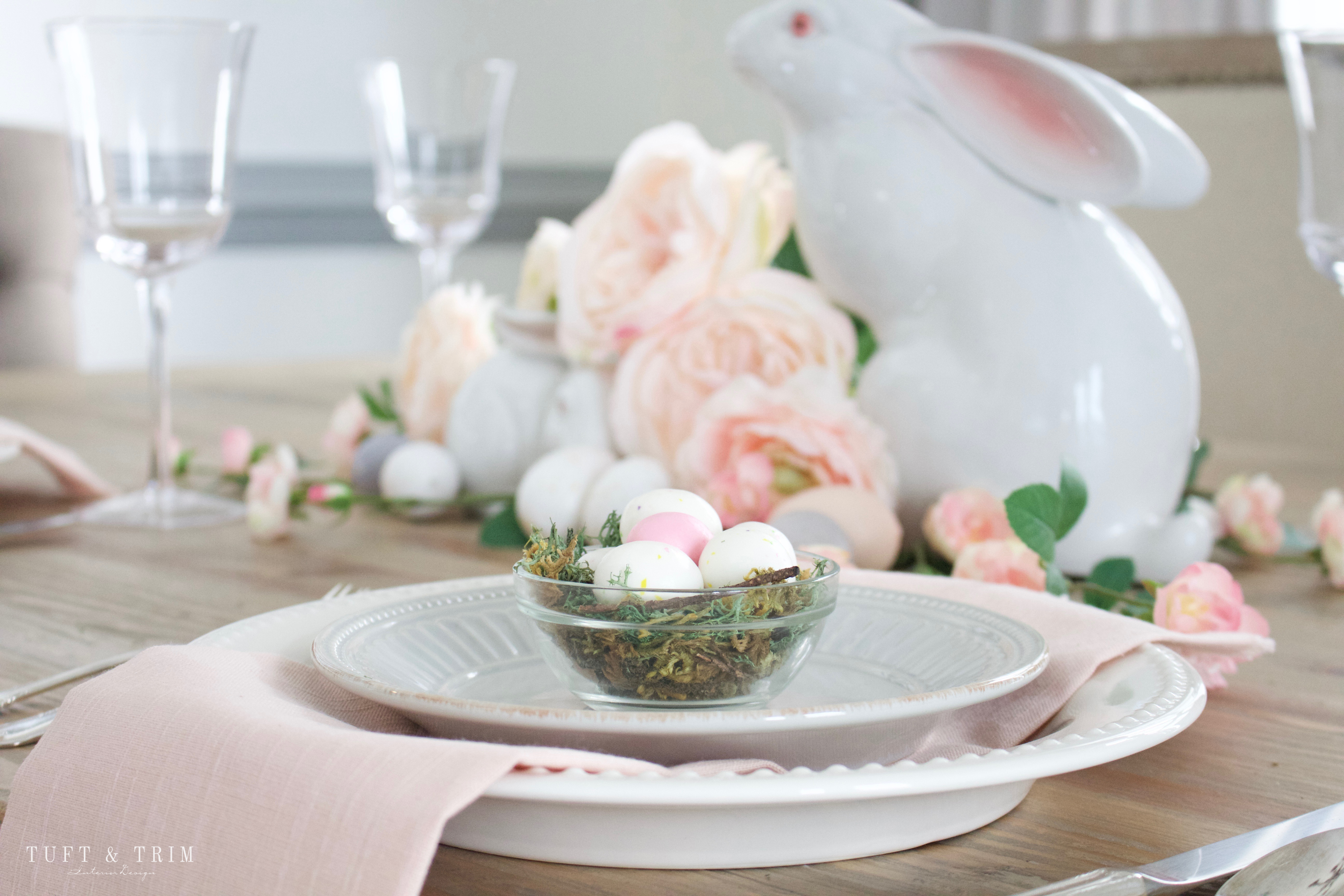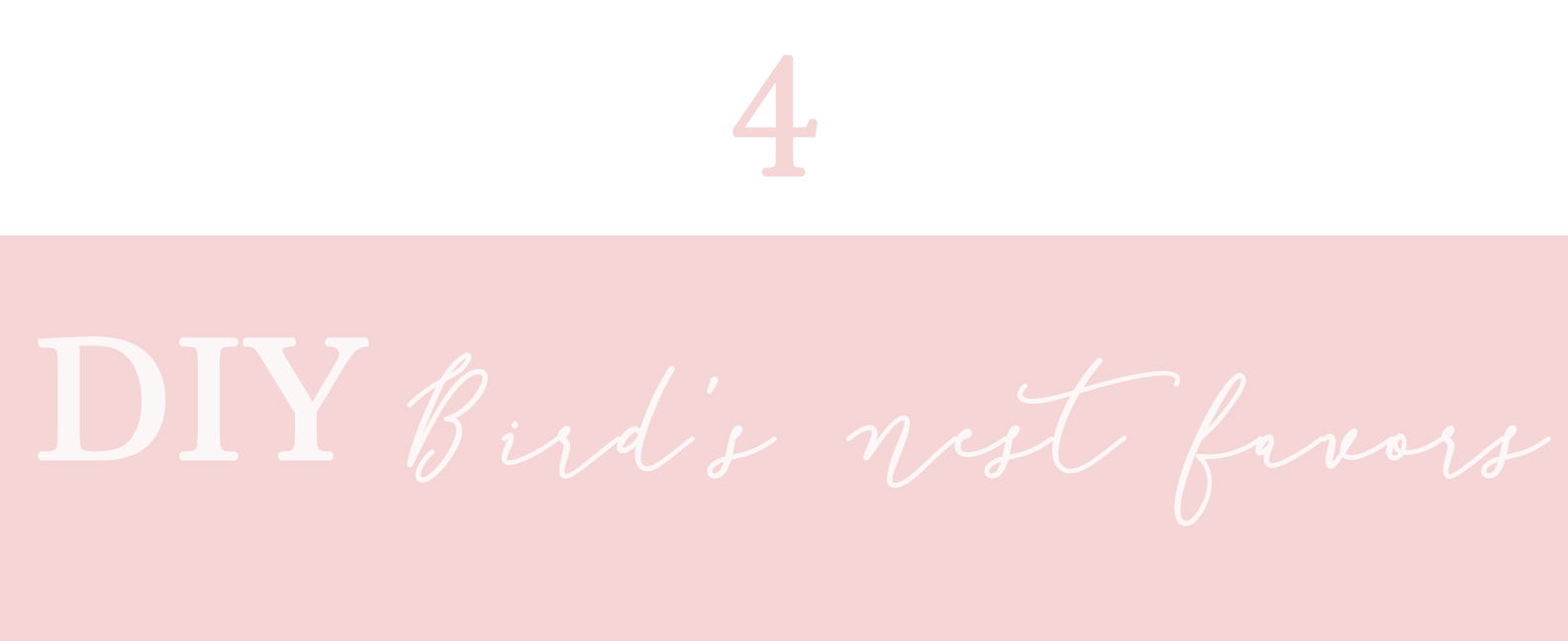 Holiday themes are great because they give you an excuse to be creative with your table decor. There were some mini bird's nests I'd been eying and thought it would be fun to put some together myself. After a quick trip to the dollar store, I had all I needed for these DIY birds nest favors. The project only took me 5 minutes to make and cost $7!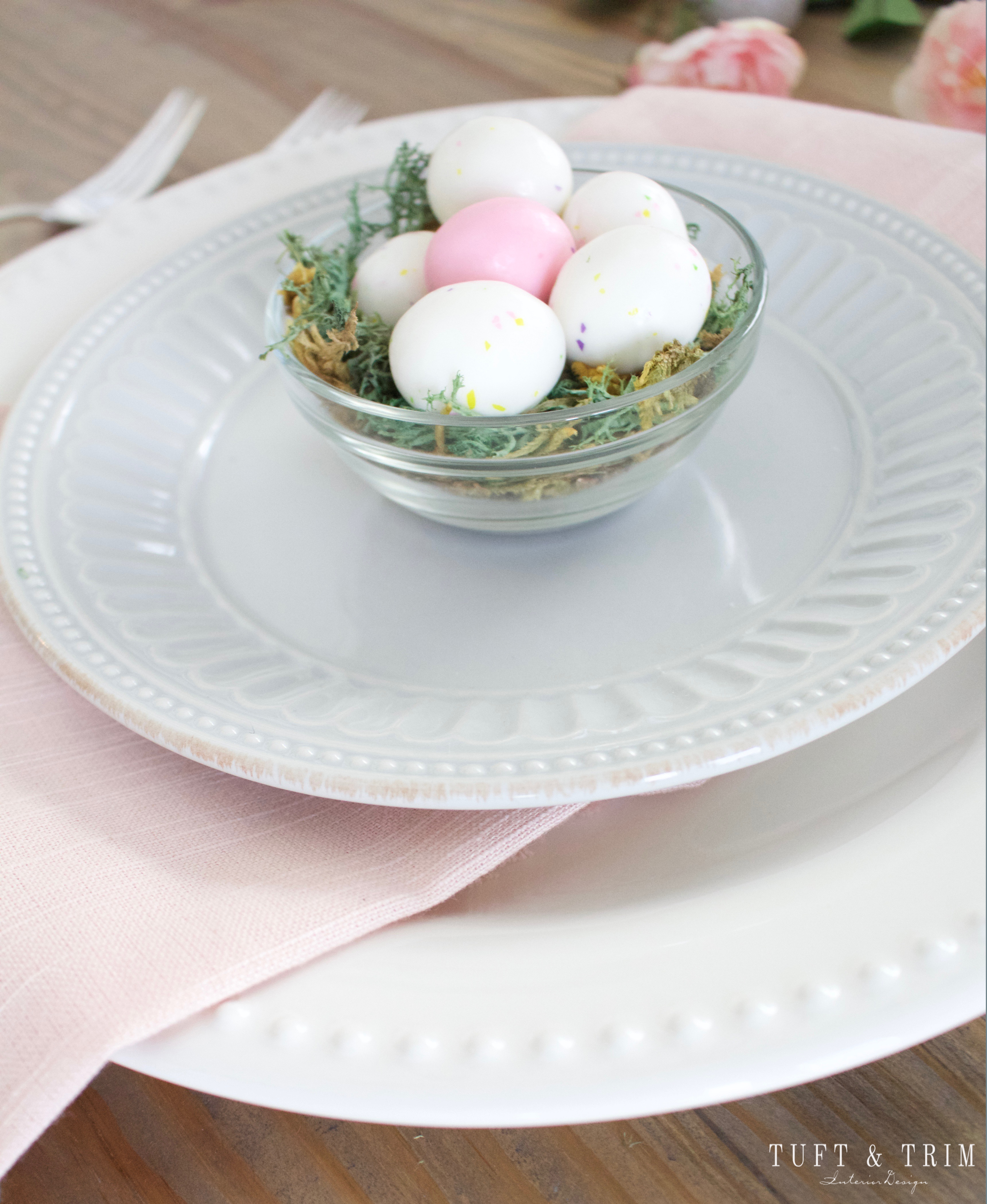 Supplies:
Floral and Reindeer Moss
Small bowls
Easter Egg Candy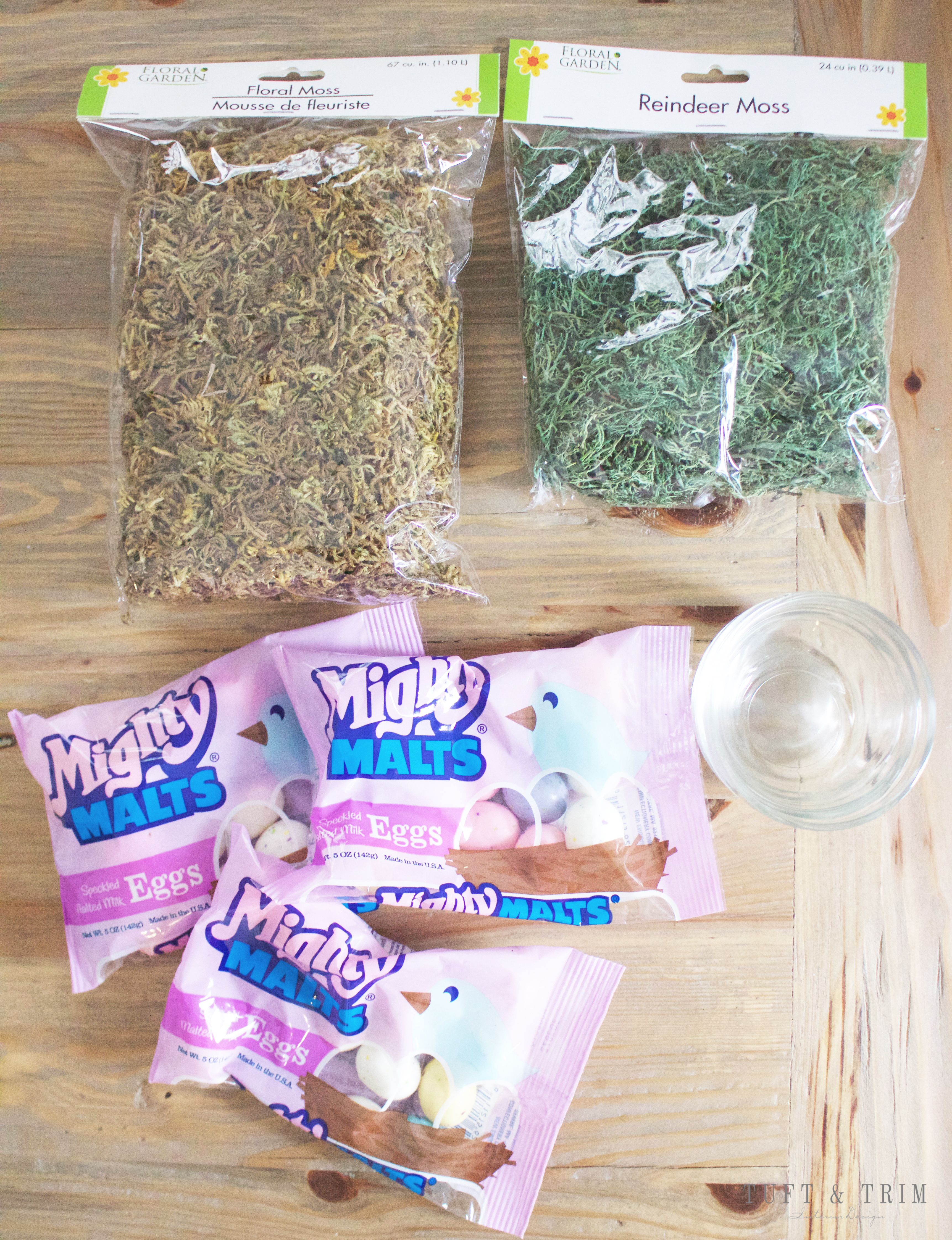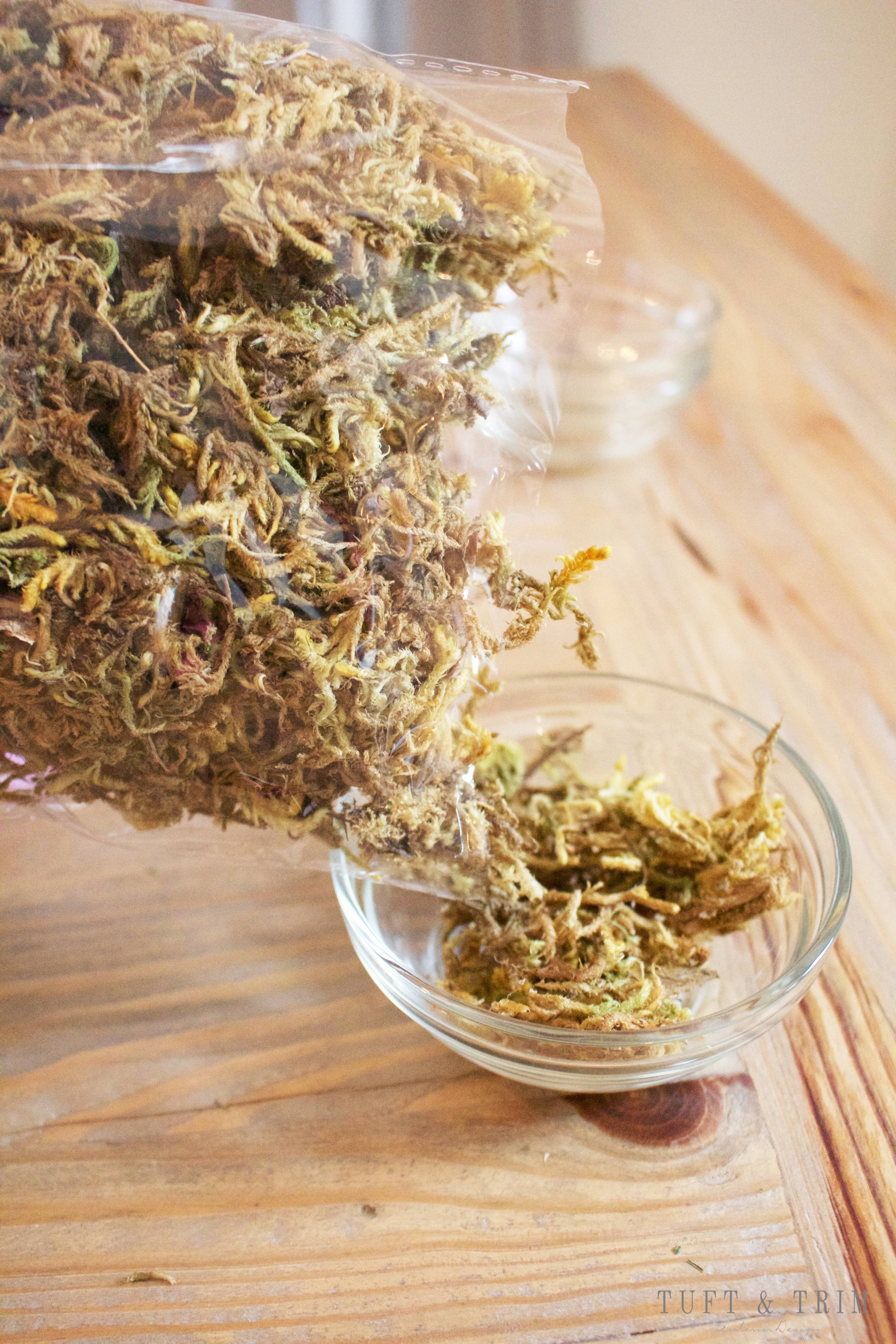 1. Start by pouring the floral moss until it fills the bowl about half way full.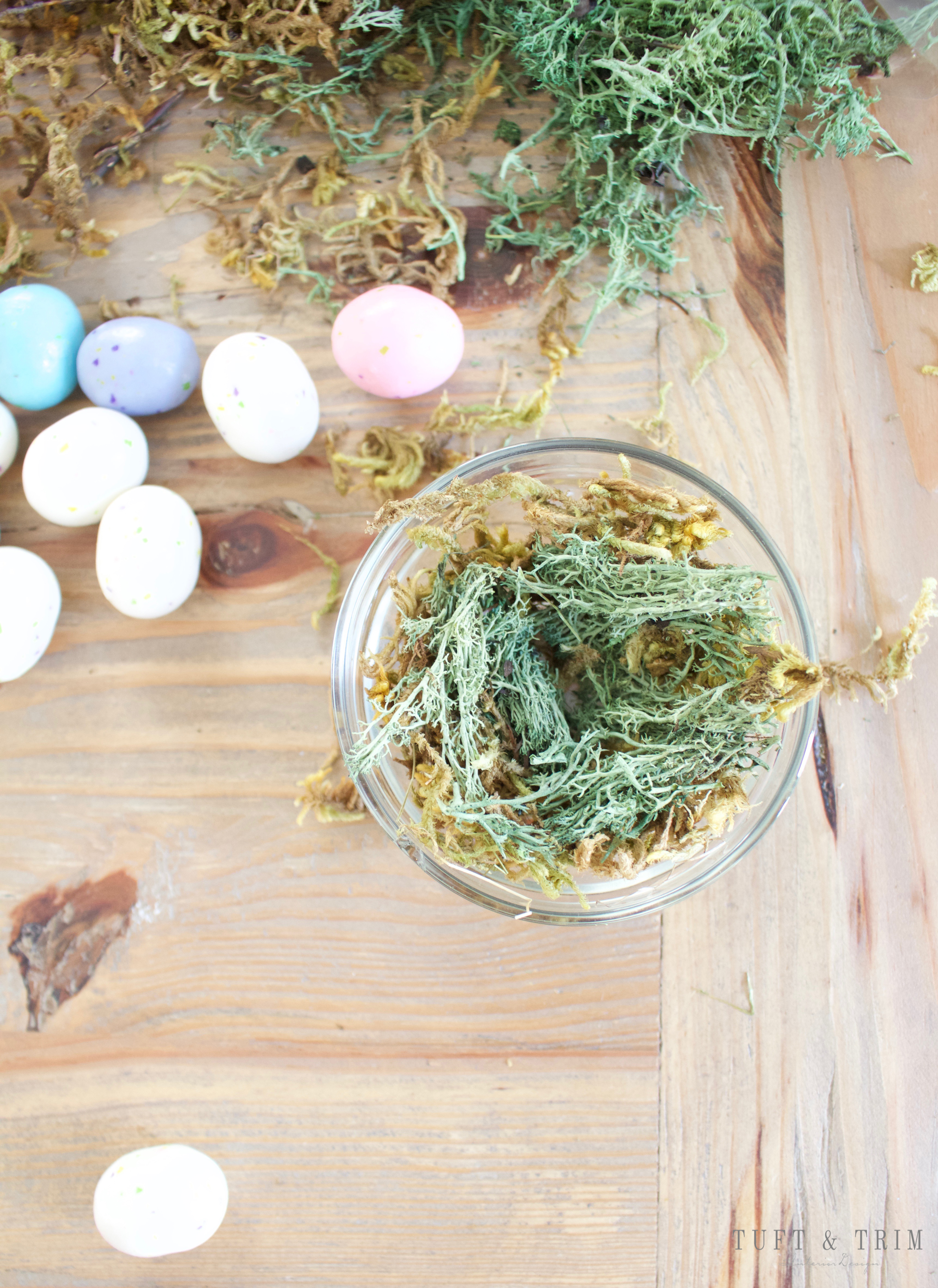 2. Next, layer the reindeer moss over the floral moss, creating a nest like shape inside the bowl.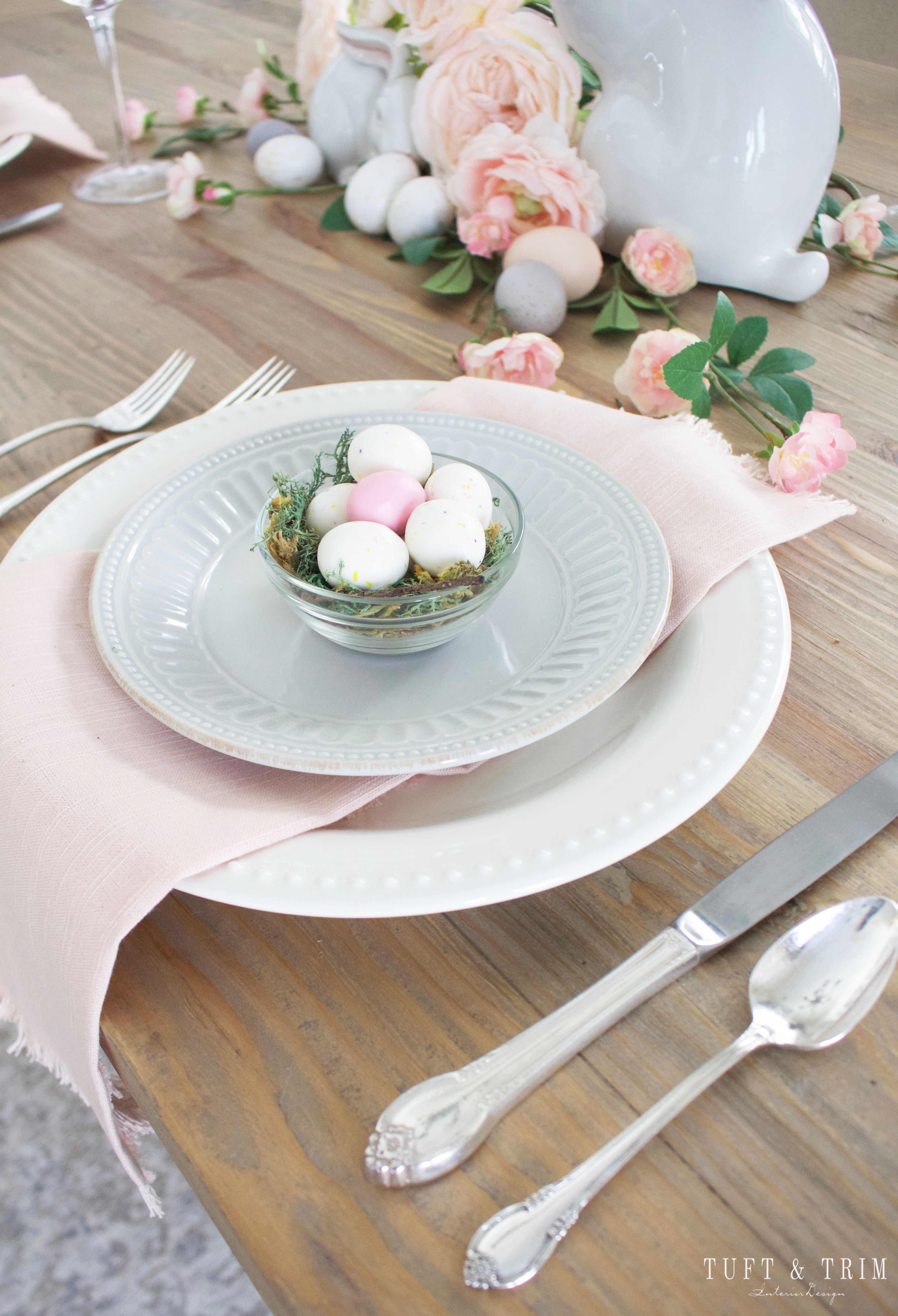 3. Fill the nest with your choice of egg candy. Malt eggs are great because they are the perfect size and don't get lost in the moss. 
Hope you've enjoyed my tips for decorating a beautiful and affordable Easter table. Join my mailing list so you don't miss any upcoming design tips, DIY projects, or decor inspiration!

*This post contains affiliate links
Related posts: