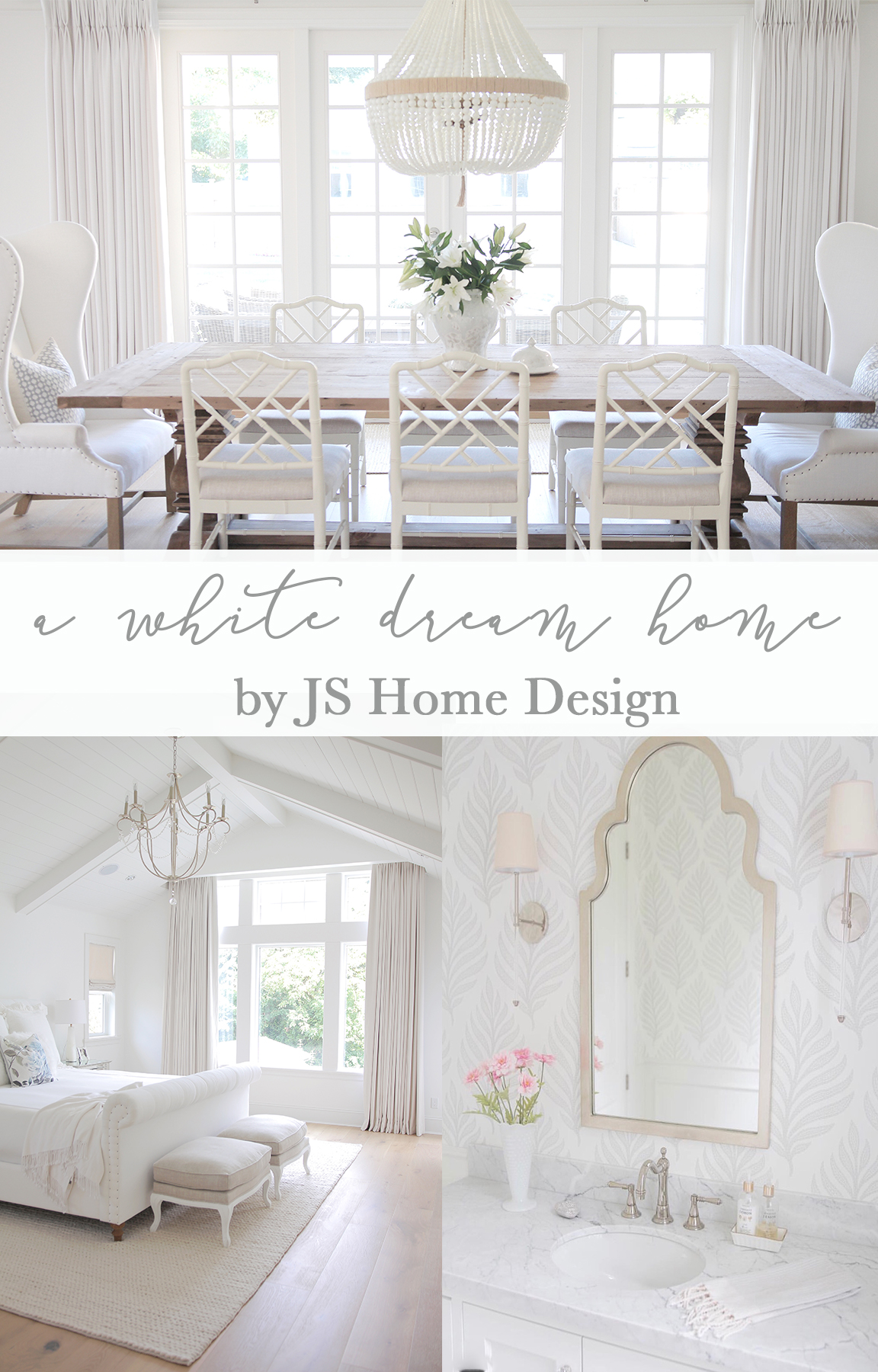 As a designer, I'm constantly being inspired by other designers and interiors. I love seeing different styles and I find my own taste slowly evolving as I'm influenced by the creativity around me. Finding your own style can be challenging and the best way to get there is by finding inspiration. After stalking Sonja from JS home design, I've come to the realization that her home encompasses everything I love; it's bright, soft, elegant, and charming. Although the space is perfectly subdued, it still reflects so much personality in the bold light fixtures, white detailed decor, and timeless finishes. I'm so thrilled to share with you a glimpse of this breathtaking home by JS Home Design!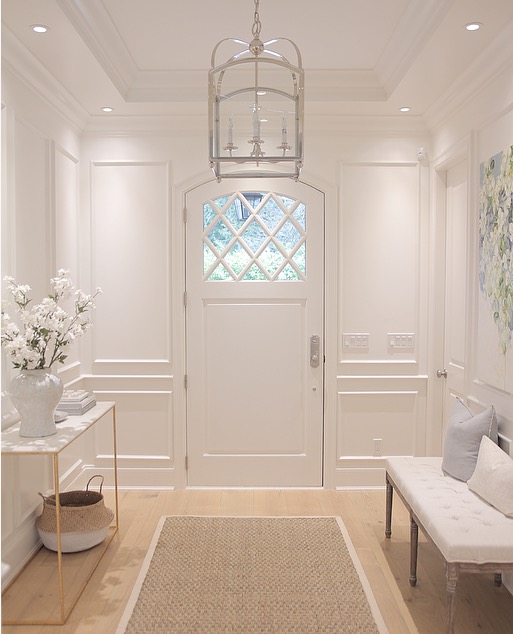 Every room of this house is perfect, starting from the entry. It's the little details that make this home so remarkable. From the arched door with its beautiful window design, to the white wall paneling, and all the way to the silver lantern, the space is flawless.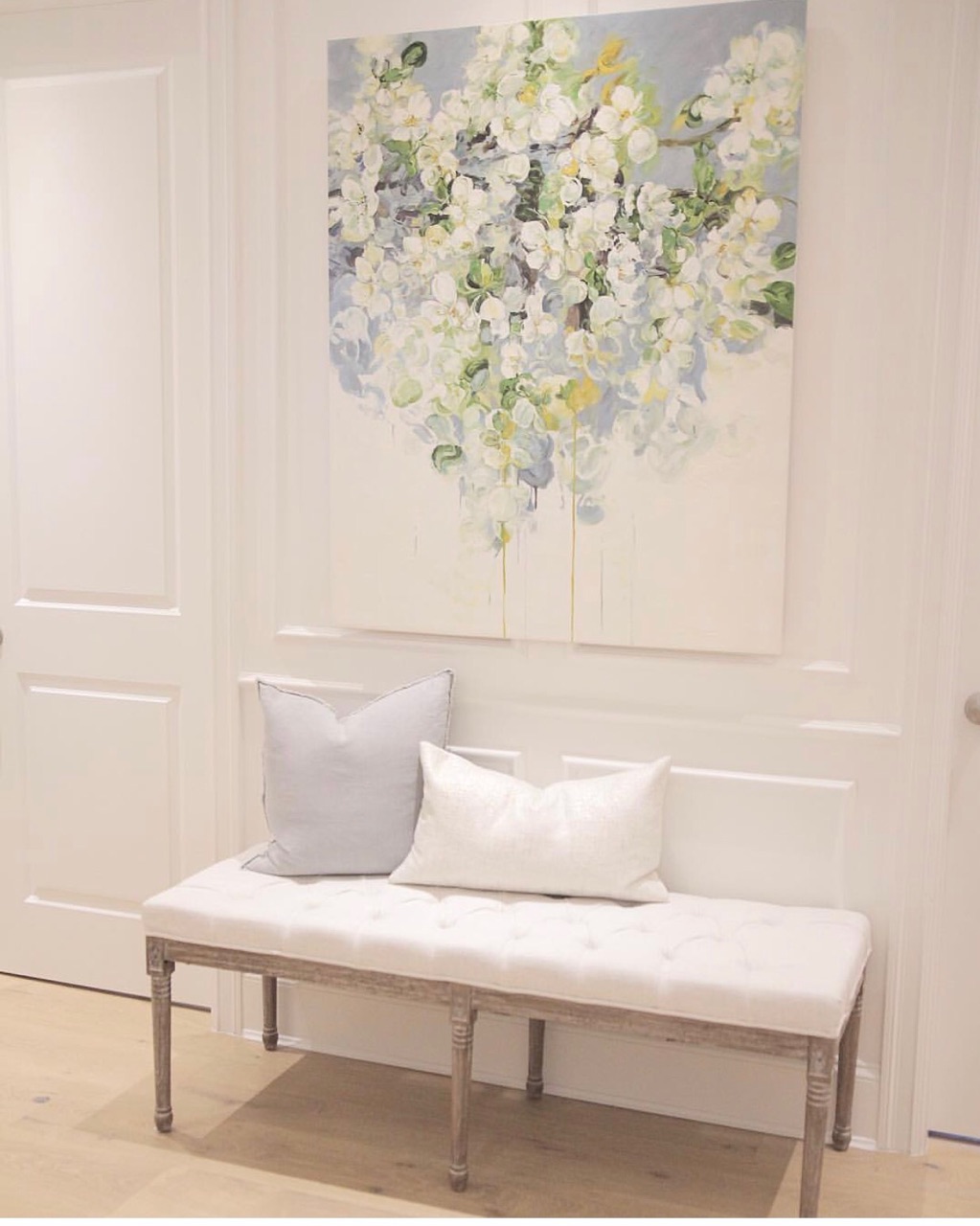 I love the soft blue tones brought in through this beautiful painting and pillows.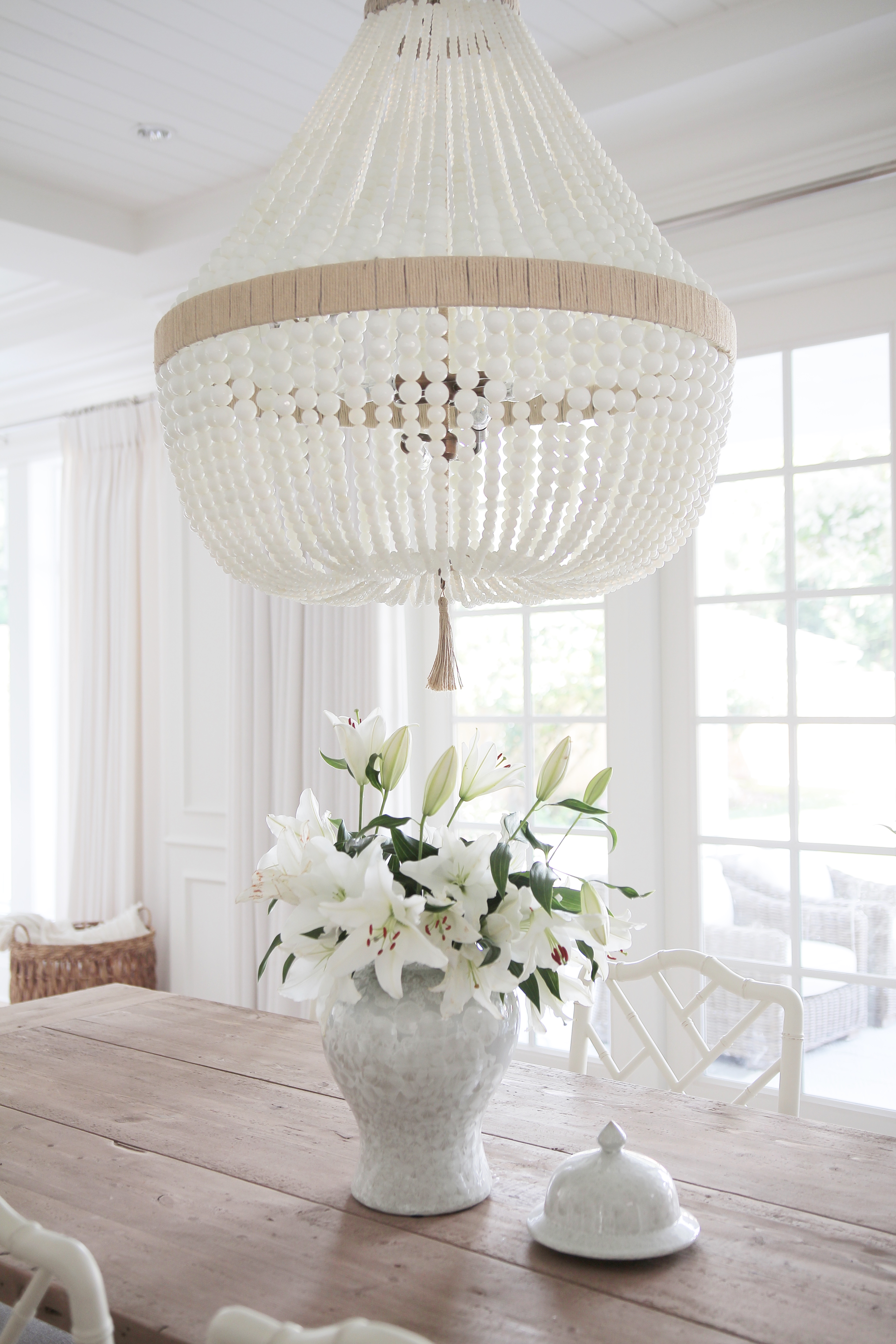 The dining room is one of my favorite rooms in the house. This large scale beaded chandelier creates a stunning focal point, and looks amazing with the white bamboo chairs.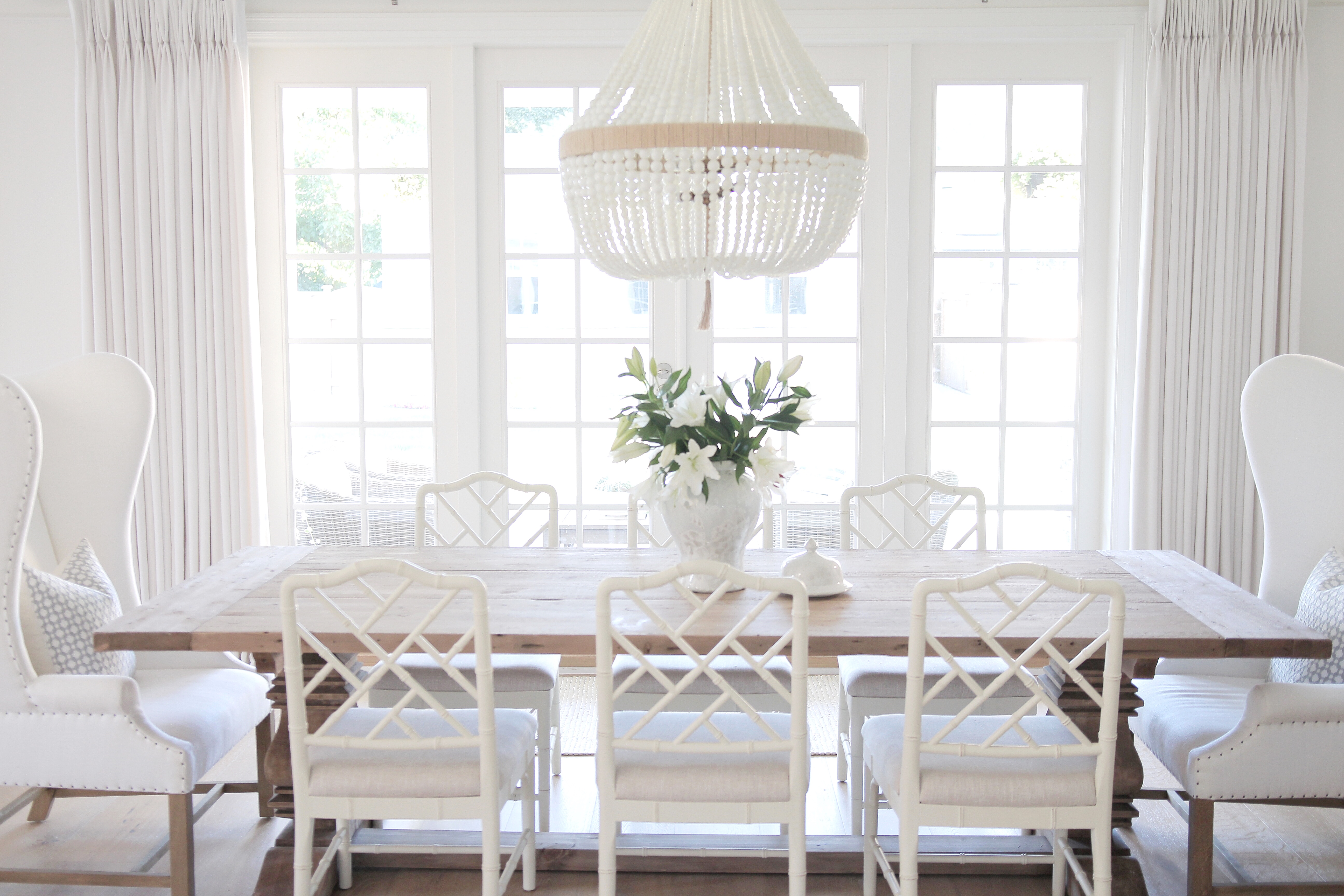 And how about the tall wingback upholstered chairs on each end? So fun and creative! I also love how the chairs contrast the table. I think I actually have this table, why didn't I think of white chairs?! I used to have an obsession with matching pieces and as I gain more experience, I've learned it's the mismatched pieces that make a space original! This picture is the perfect example.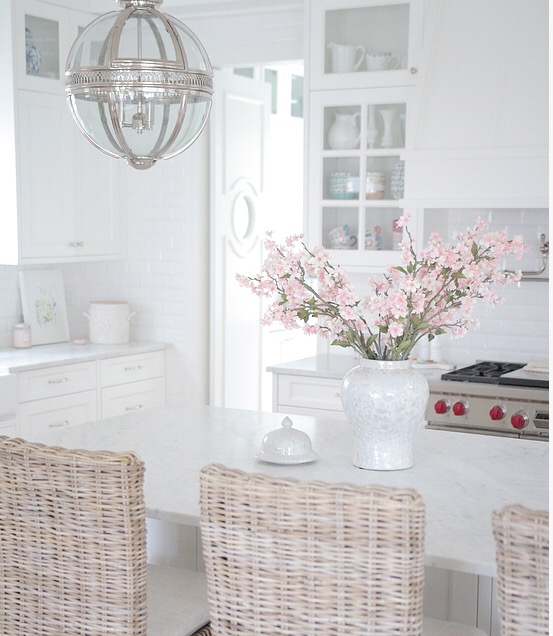 Another thing I love about this home are the different finishes and textures Sonya uses throughout. The wicker barstools bring in another material creating variety and the silver globe pendant is so chic, but not overpowering.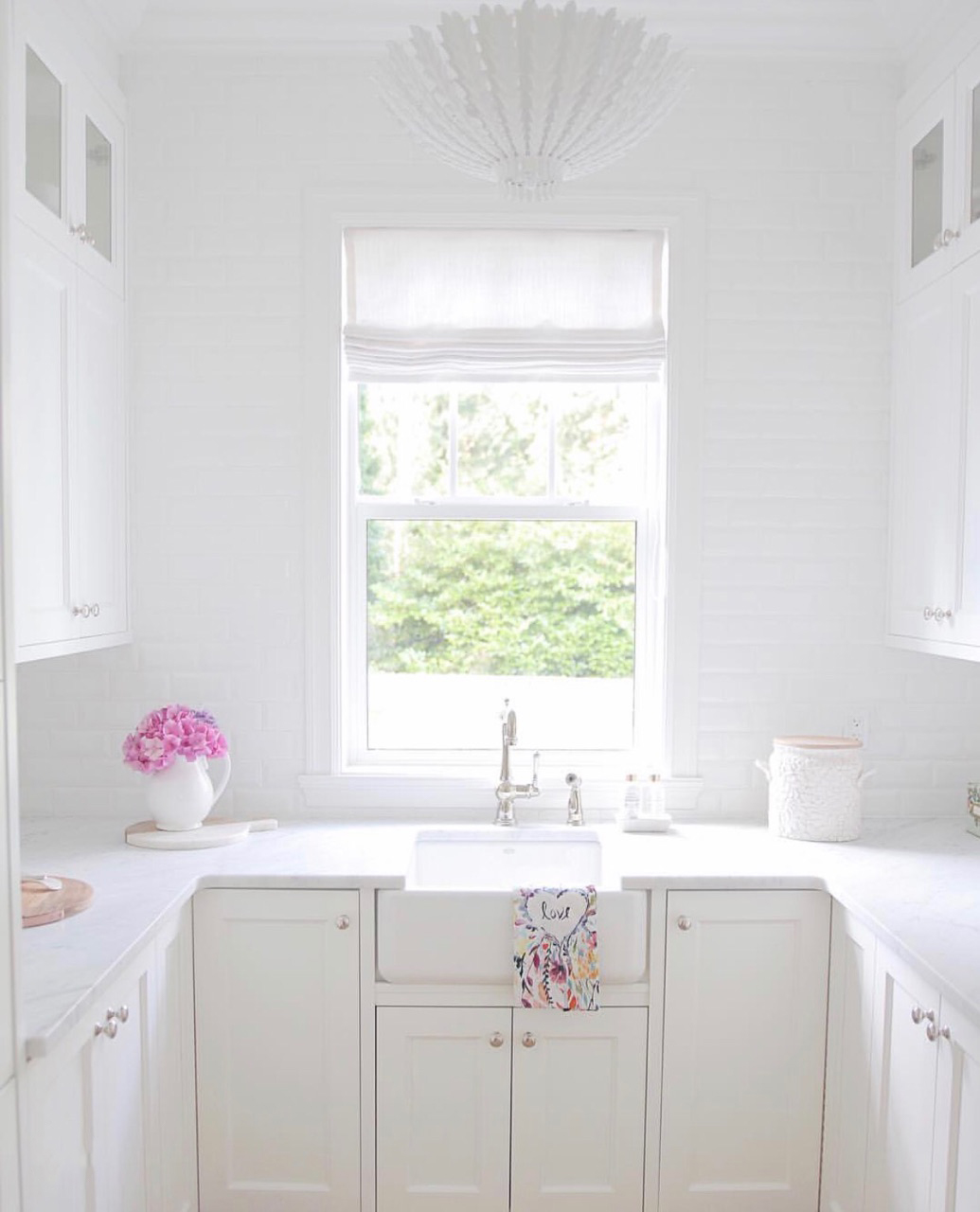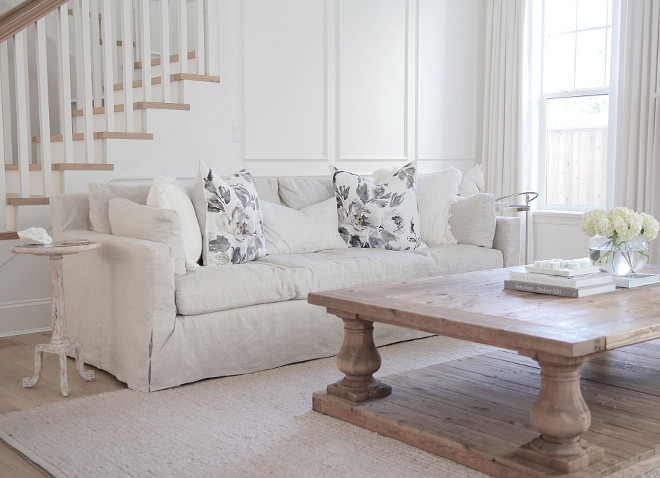 Don't you just love those floral pillows? I can't stop staring…so beautiful!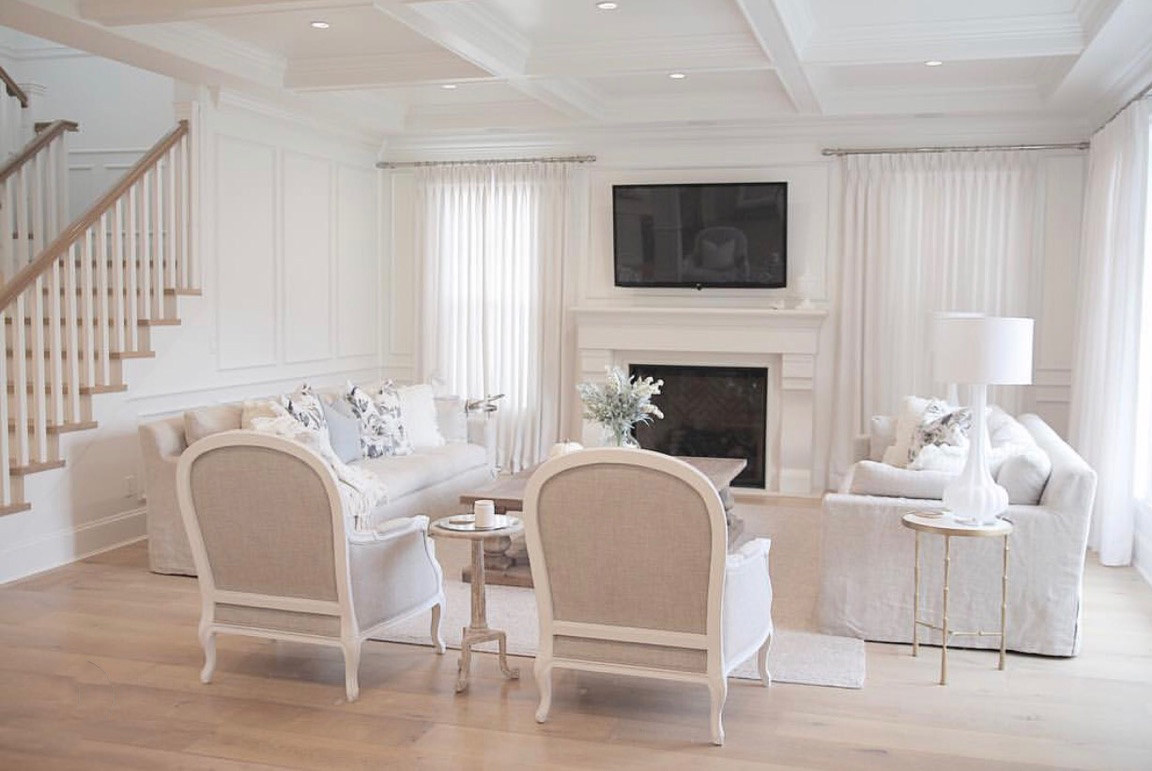 The living room is so soft and subtle, I love the linen sofas and the matching upholstered chairs. And that french inspired fireplace mantle is amazing!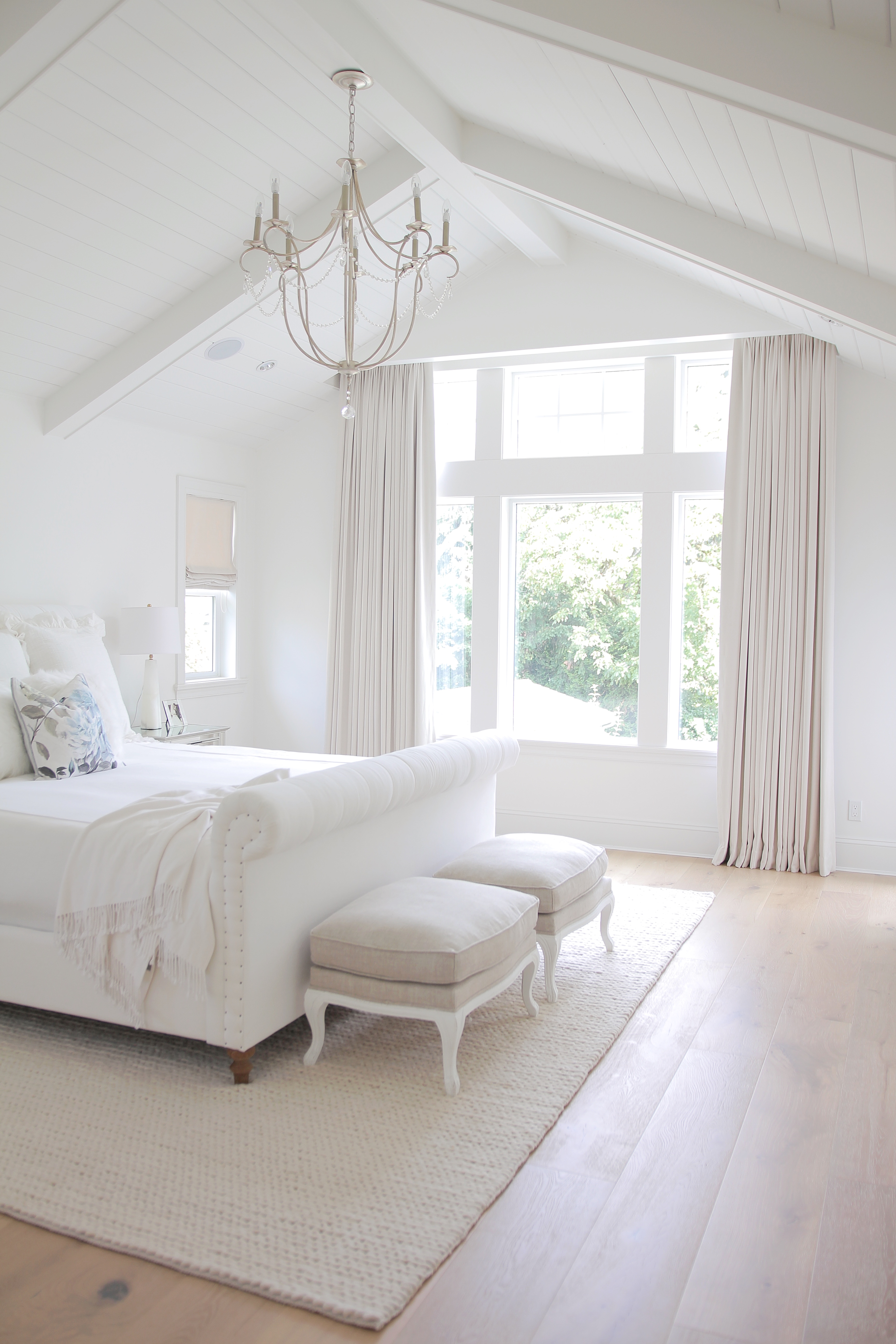 This is one of my favorite bedroom designs. I see it over and over again and I'm constantly drawn in to this soft, serene space. The white paneled vaulted ceilings combined with this stunning chandelier and soft white textures create the perfect combination.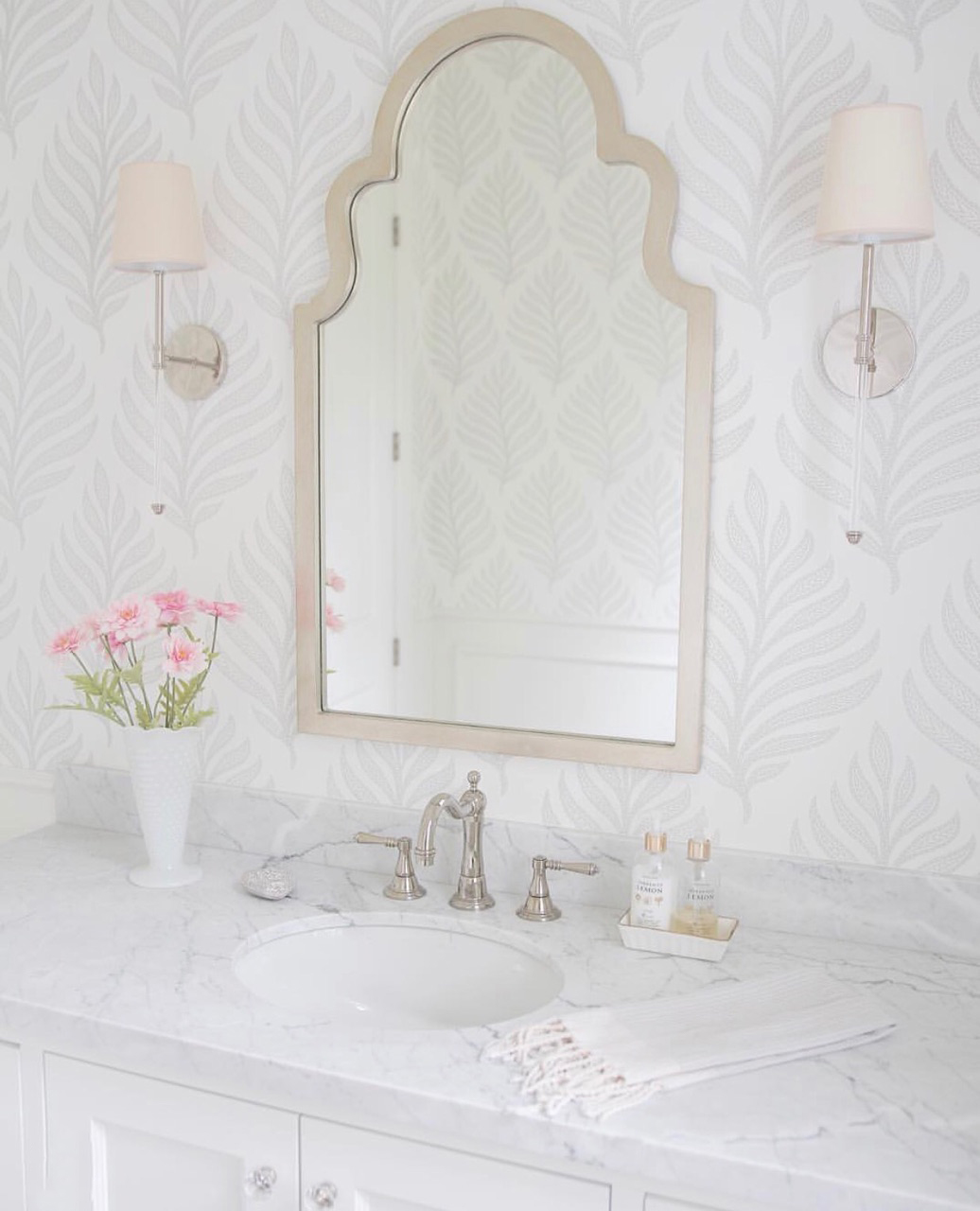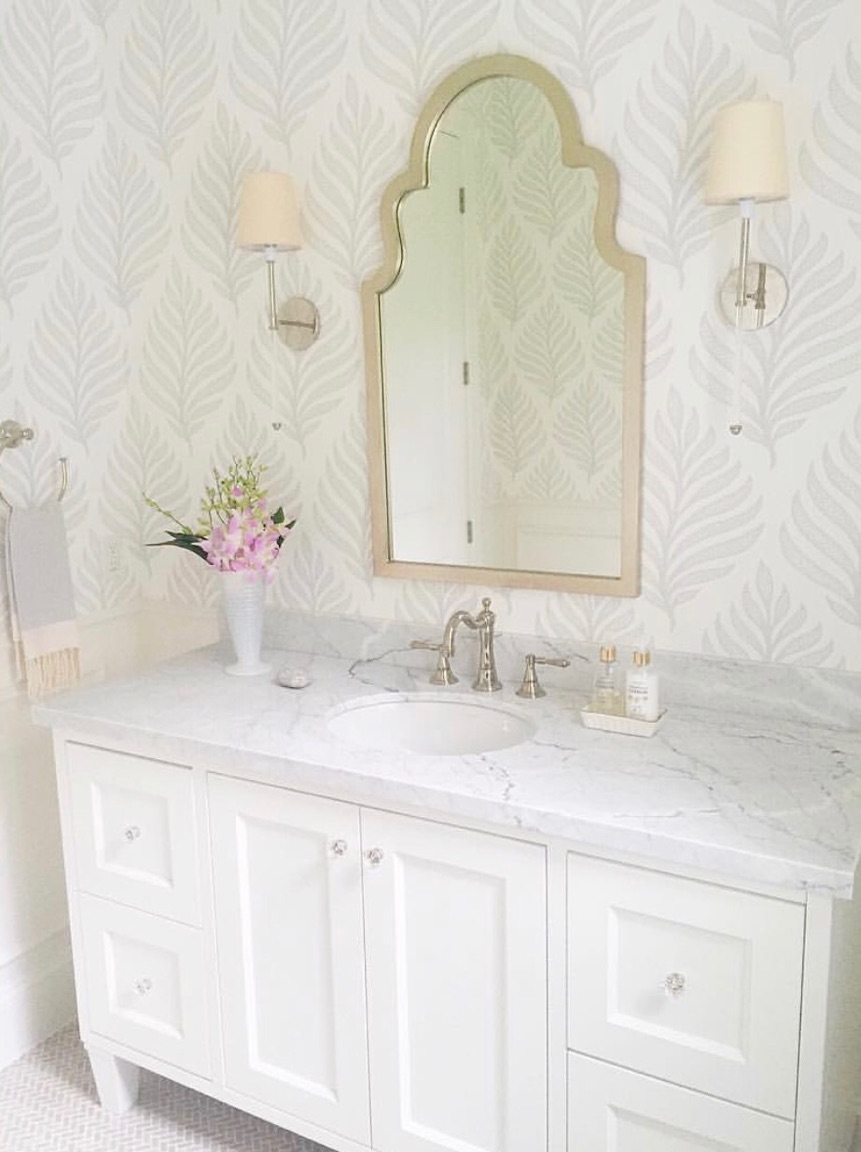 Now, lets talk about finishes. Every finish in this home has character, from the small herringbone marble tile floor, to the patterned wallpaper, and marble countertops. It's the small details like these that give this home  it's charm.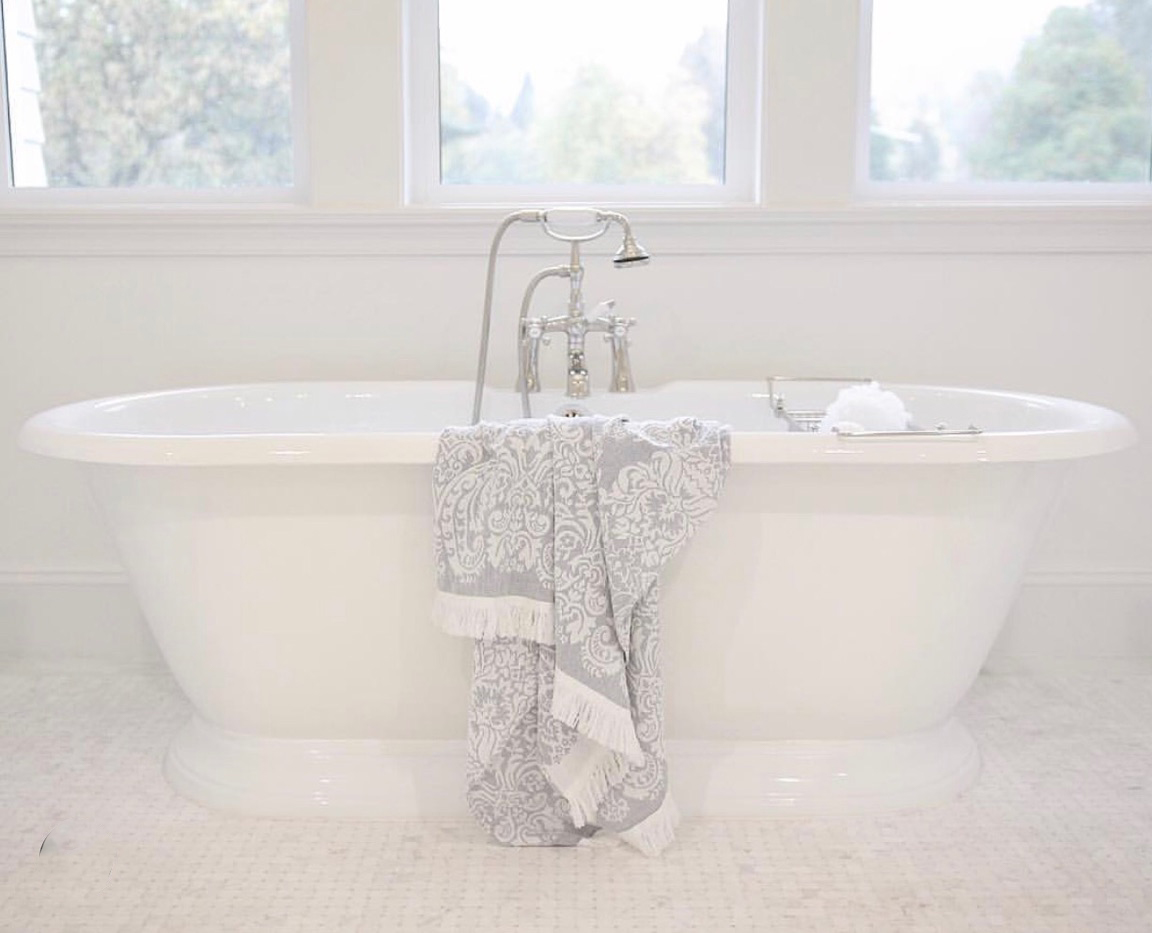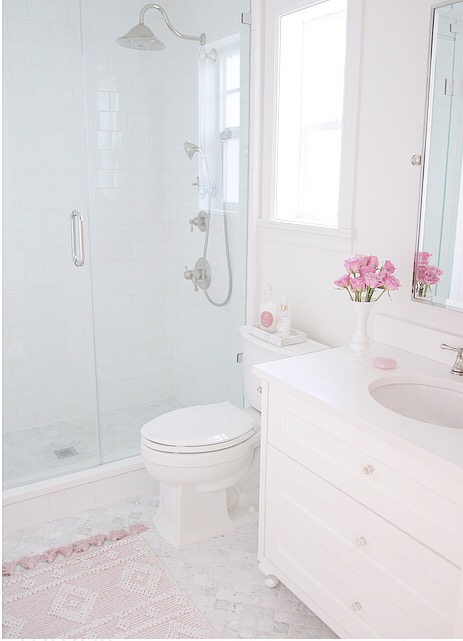 I love the marble mosaic on this floor and the soft shade of pink brought in with this rug.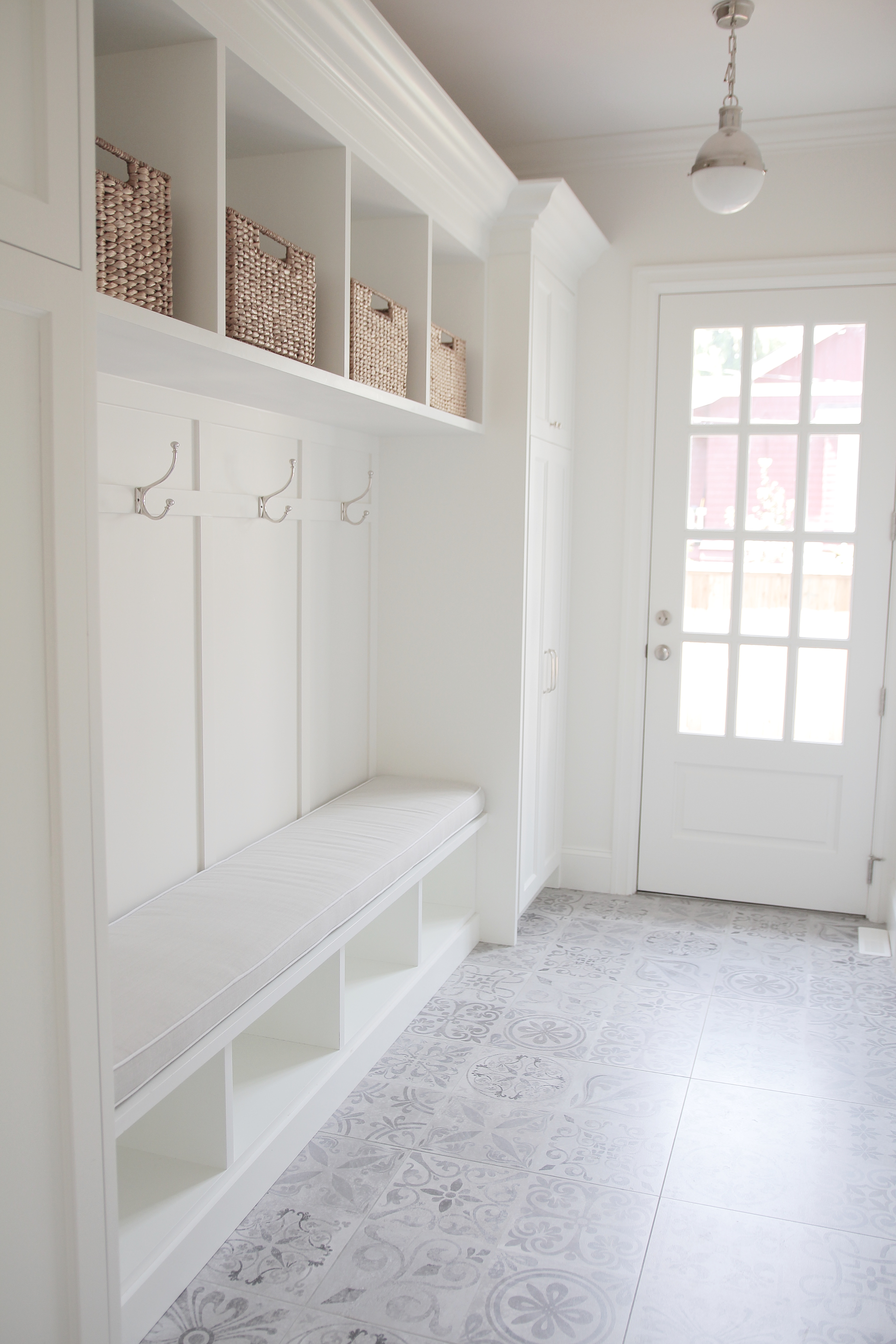 And don't you worry, even her mudroom is beautiful! Take a look at these adorable tile designs. If you love this home as much as I do, I've provided some similar items for you to shop below!

[carousel_slide id='3004′]
I hope this home tour has inspired you, as much as it has me! A big thank you to Sonja, for letting me feature her beautiful home this week. Feel free to subscribe below so you don't miss out on any upcoming decor tips and design inspiration!

Widget not in any sidebars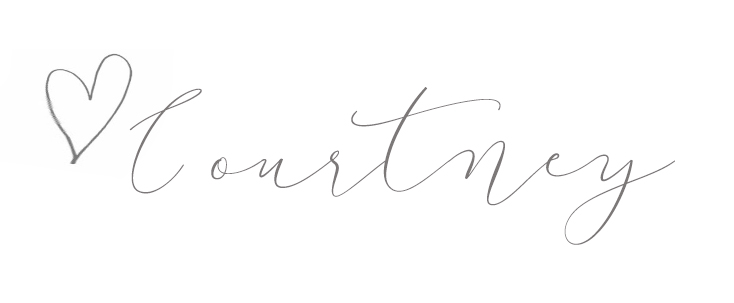 Related posts: