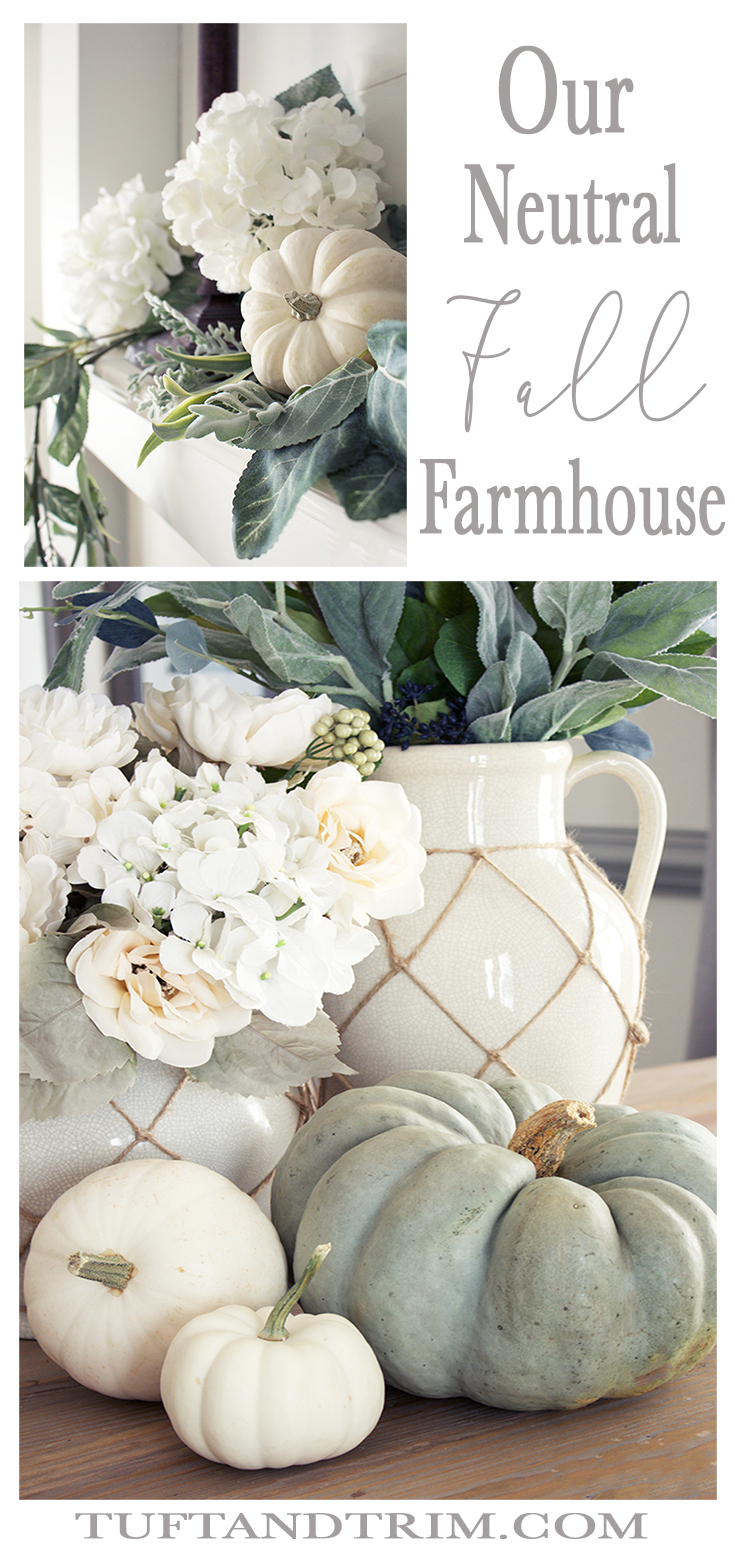 Good bye warm, hello neutral! I'm all about the neutral fall decor that's been popular lately. As much as I love the oranges and reds, they never looked right in my colorless home.  This year I just can't get enough of these gray, white, and mint green pumpkins. Come get ideas on how to sprinkle these beauties throughout your home this fall! 
*This post contains affiliate links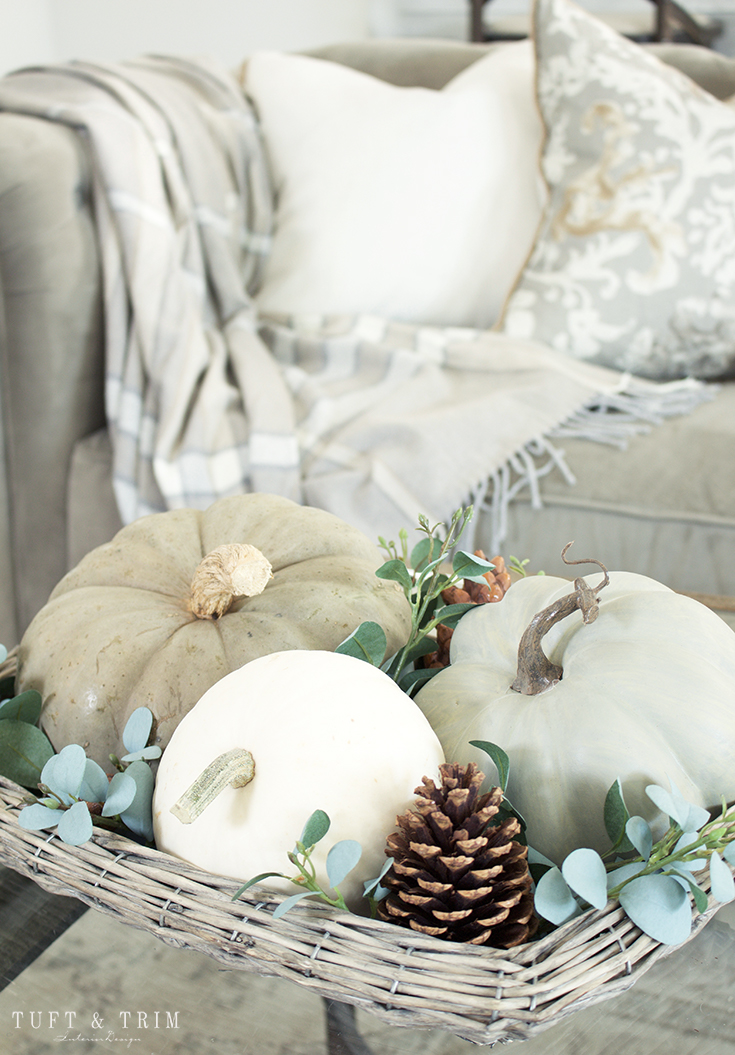 This basket full of pumpkins, greenery and pinecones was an effortless way to decorate for fall. I found some faux greenery at Michaels and cut it into small pieces to mix throughout to give it a natural look.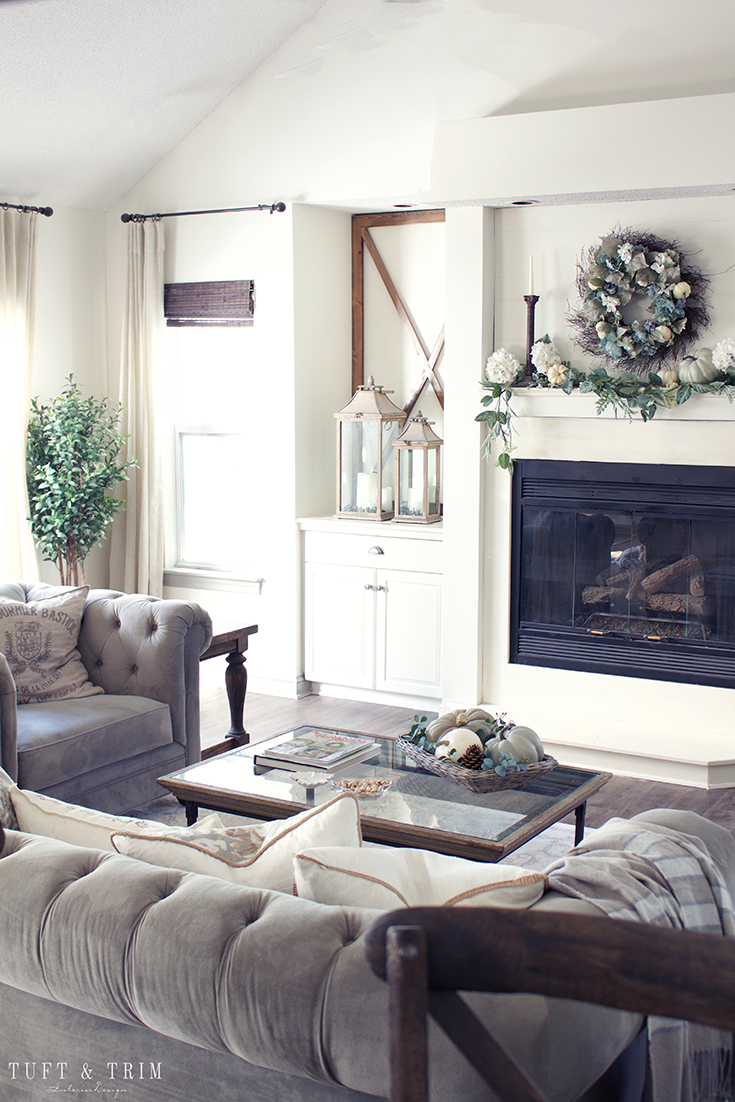 I'm not one for going all out on themes, but prefer a more subtle route. Sometimes all you need is just a few touches here and there to create a cozy fall mood.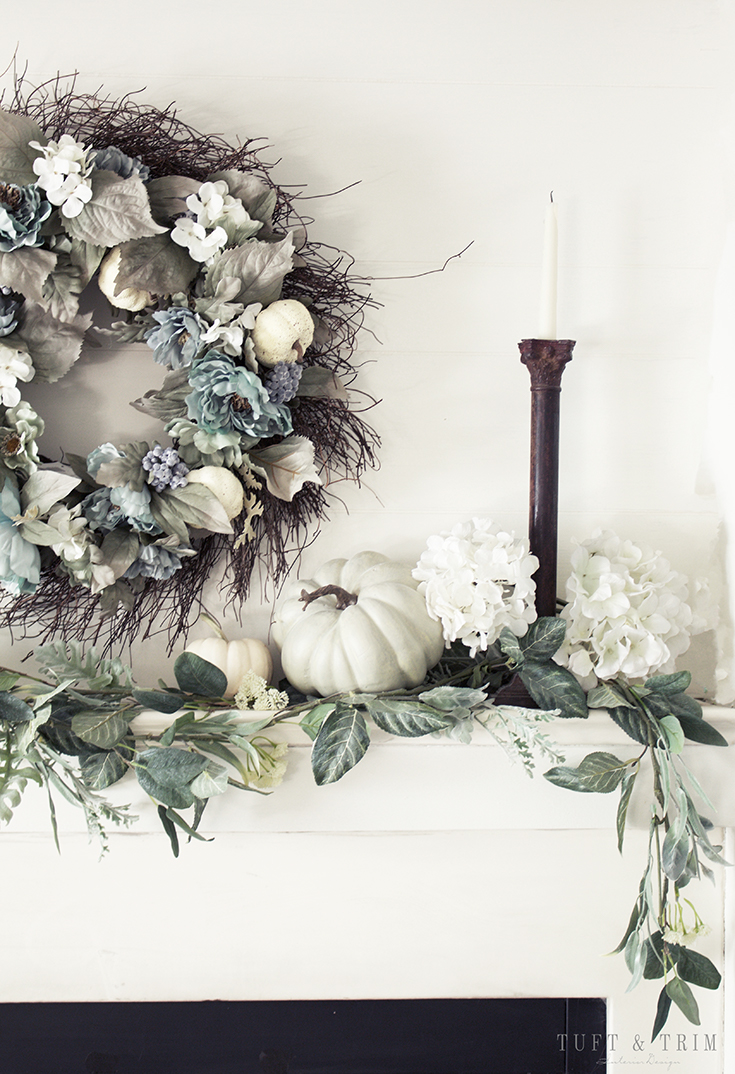 I keep a wreath above our mantle all year, but look forward to swapping them out with the seasons. I loved this wreath with the pops of soft blues, green and white flowers along with pumpkins.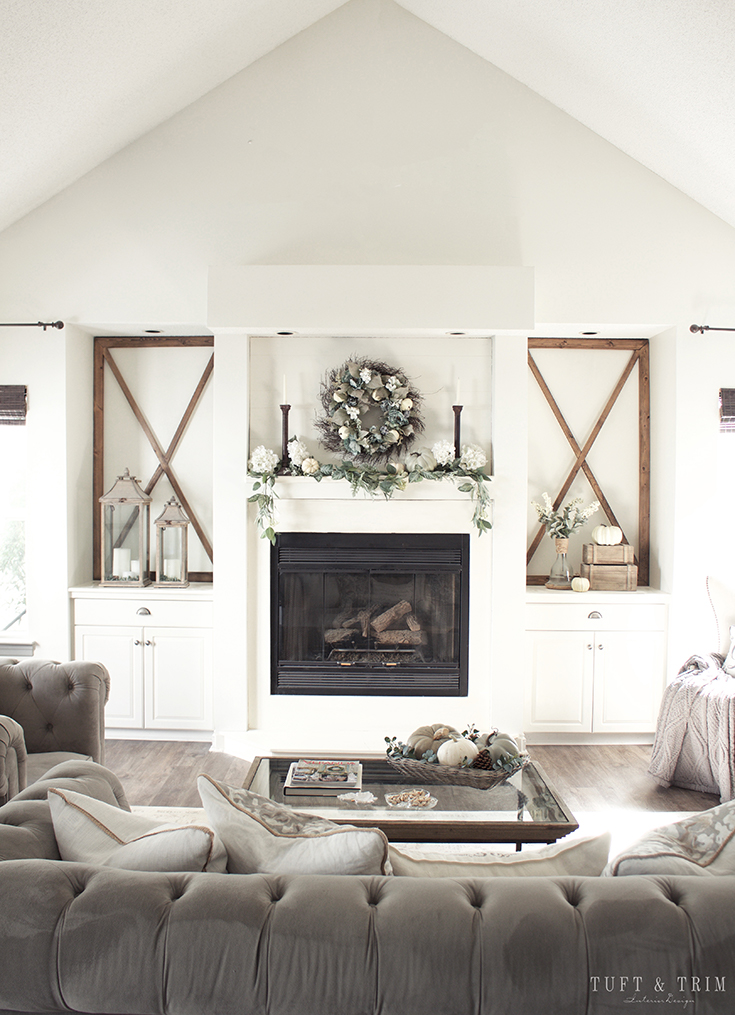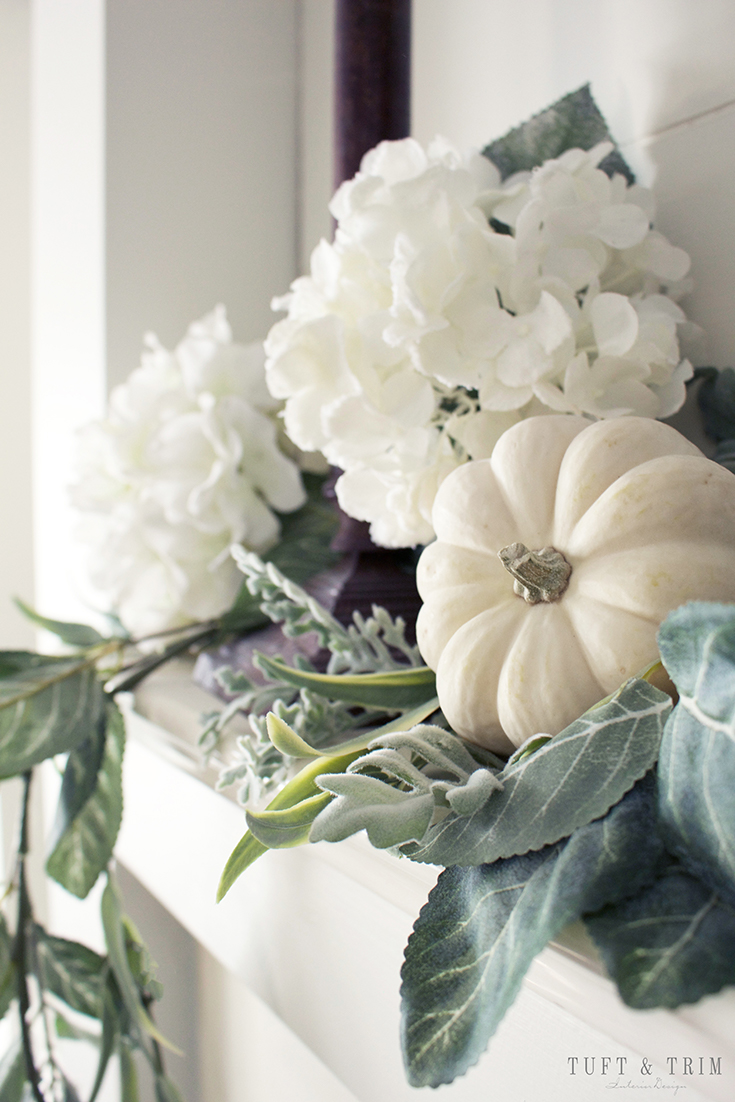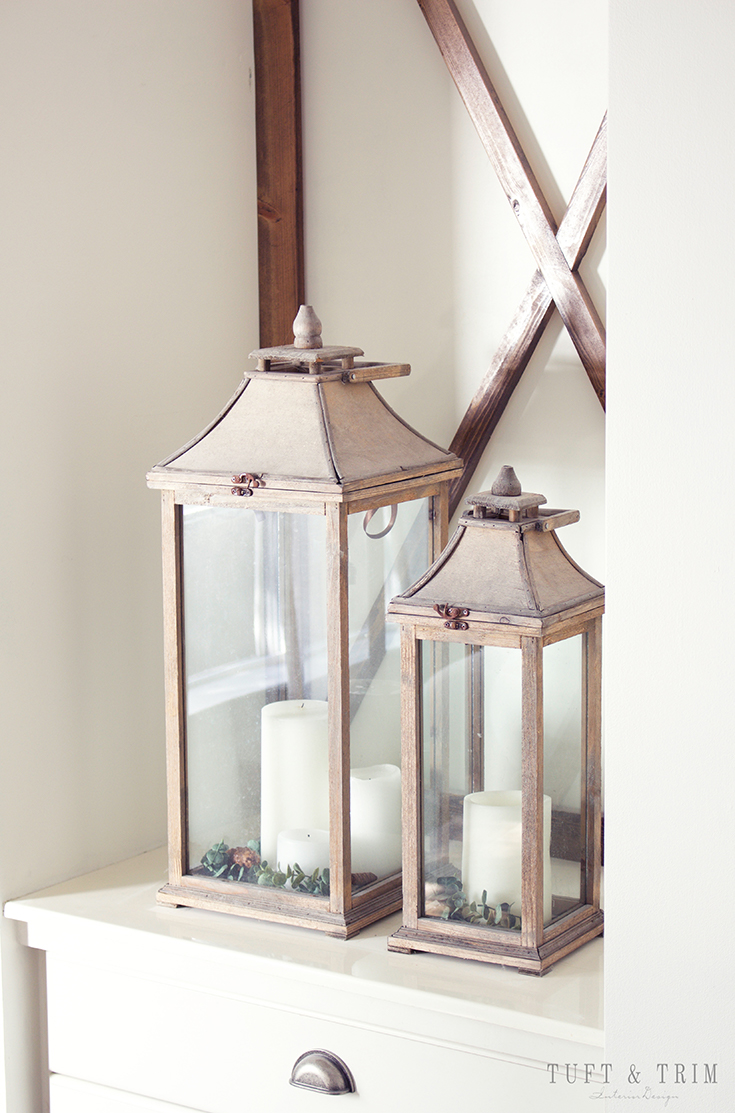 Another thing you'll find throughout my home during fall are candles. Lots of candles. Particularly pumpkin scented!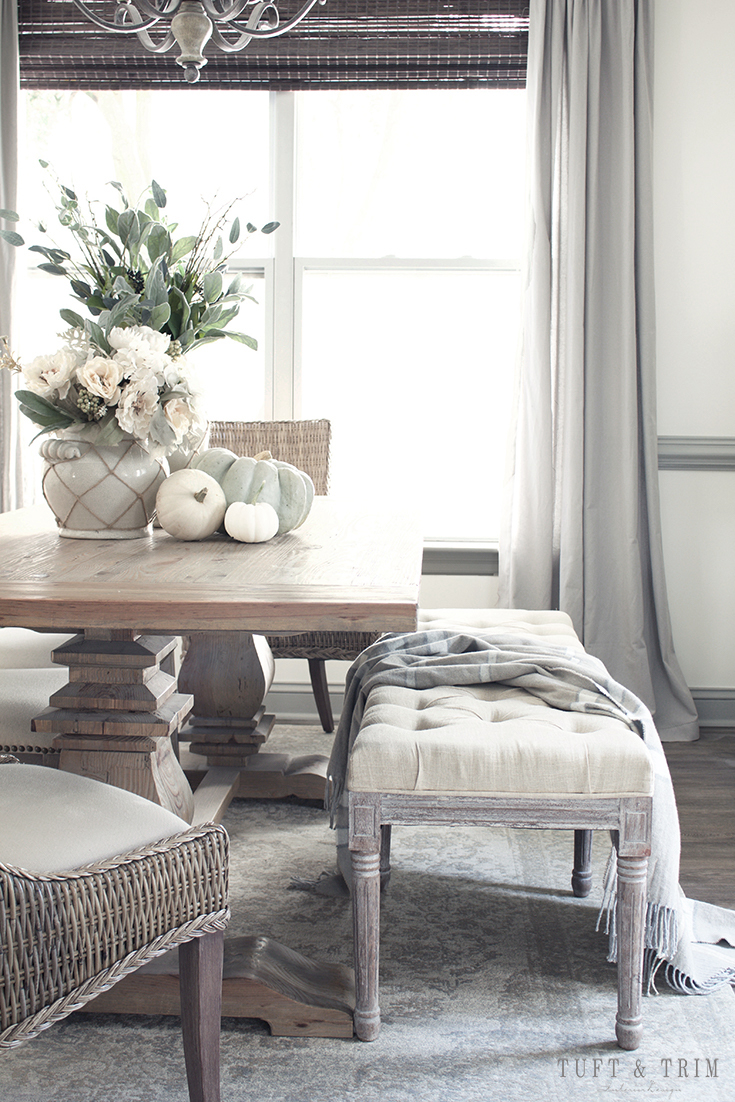 One of my favorite arrangements is on our dining room table. I love the creamy, soft tones of the flowers and pumpkins. They all blend perfectly together.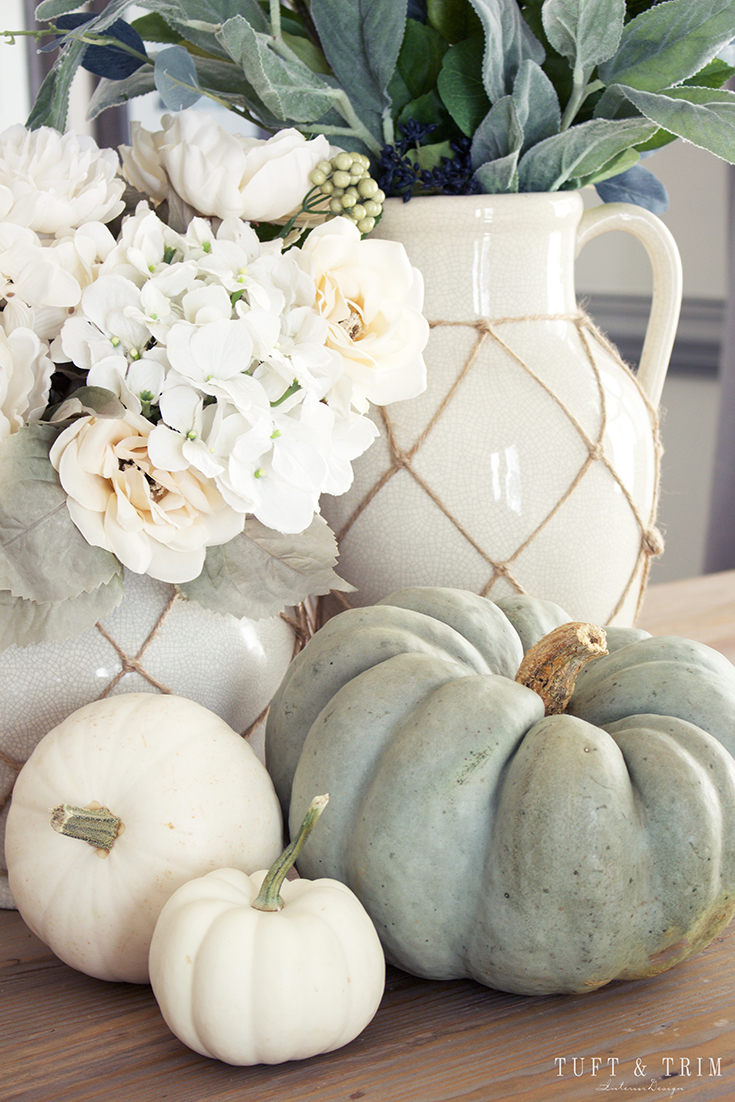 Aren't these pumpkins fabulous?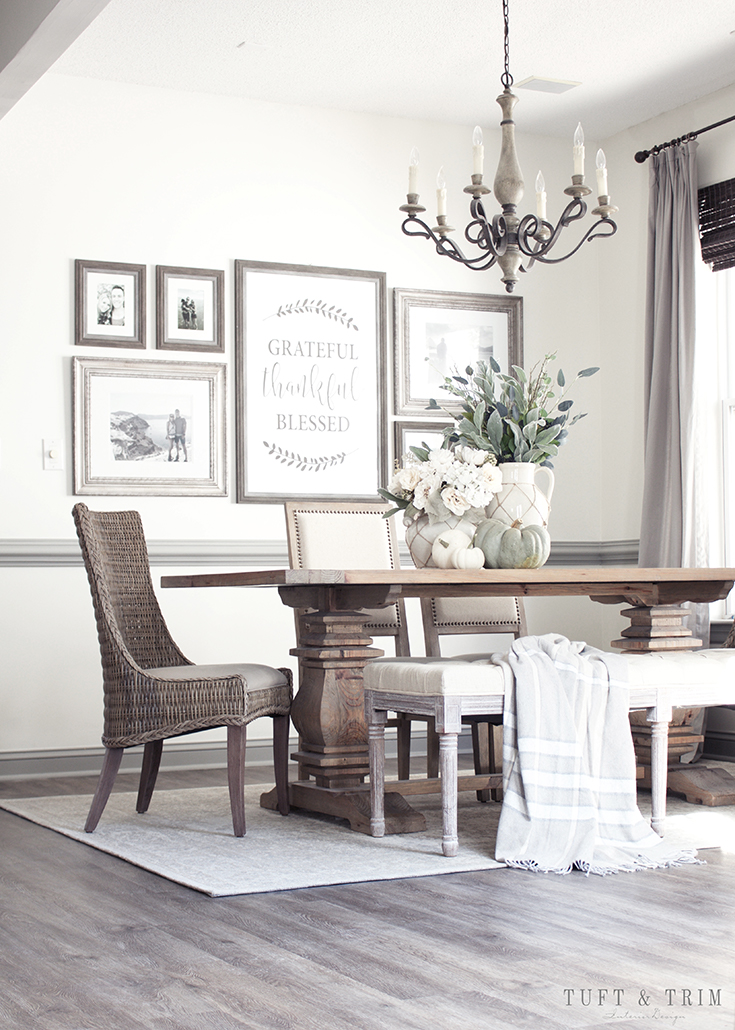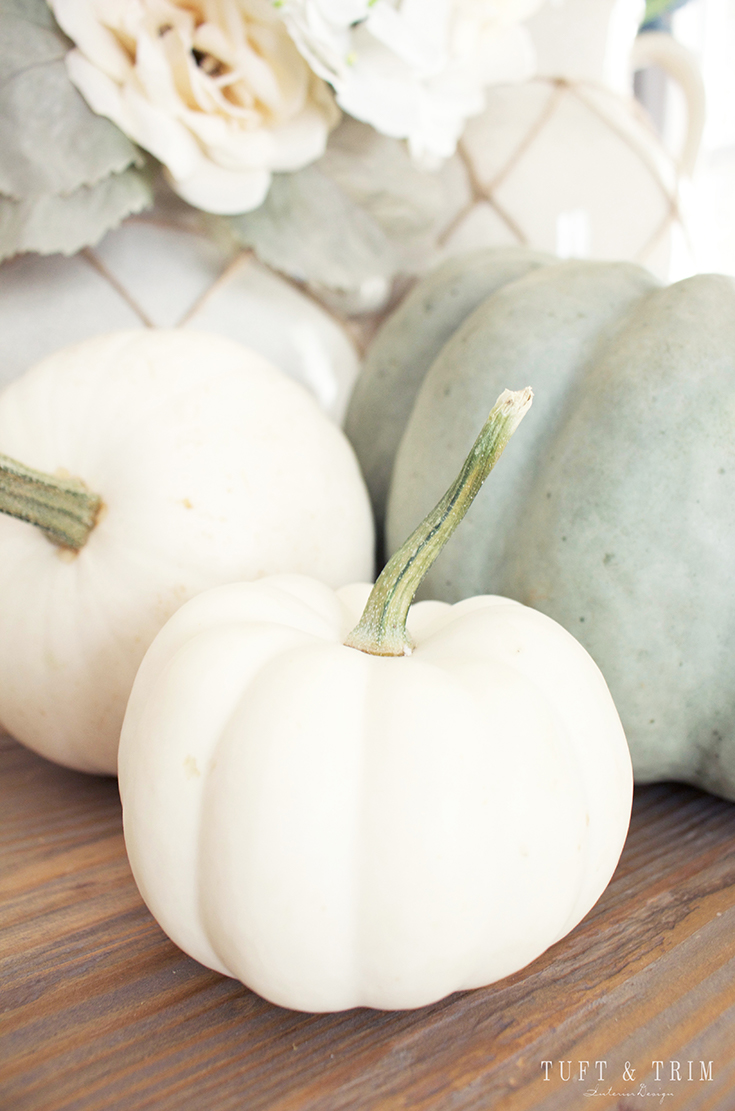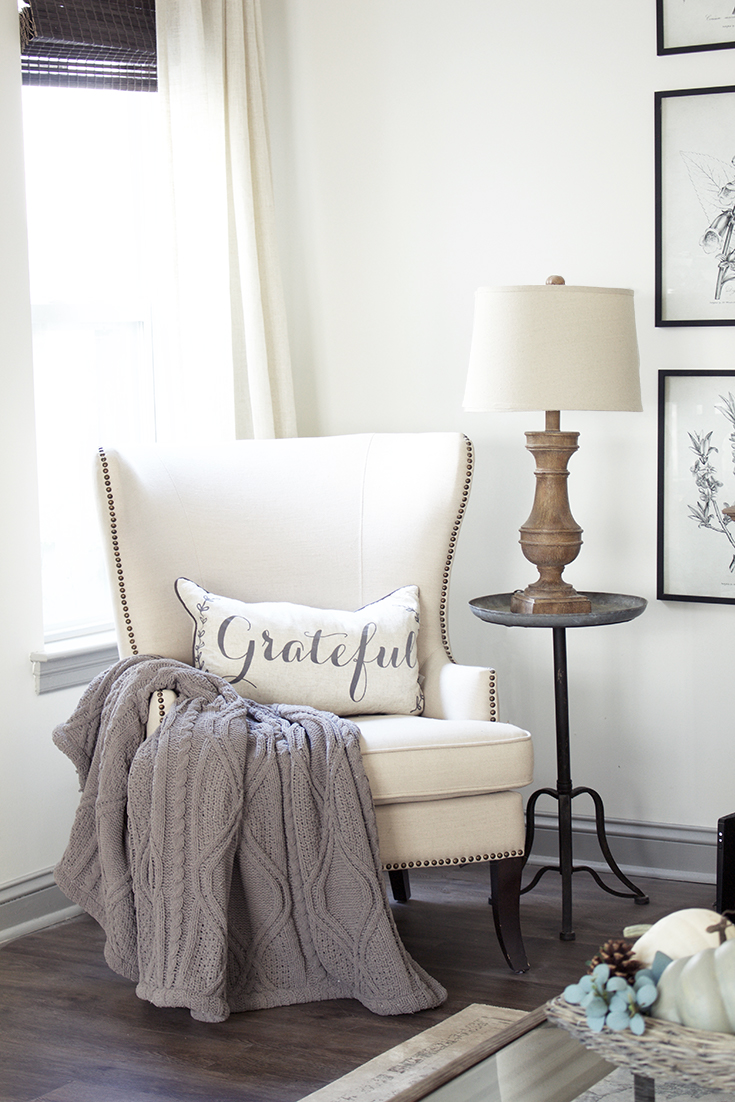 Throw blankets are another thing you'll see lying around our house come fall season. I have one in every corner, you never know when you'll need it!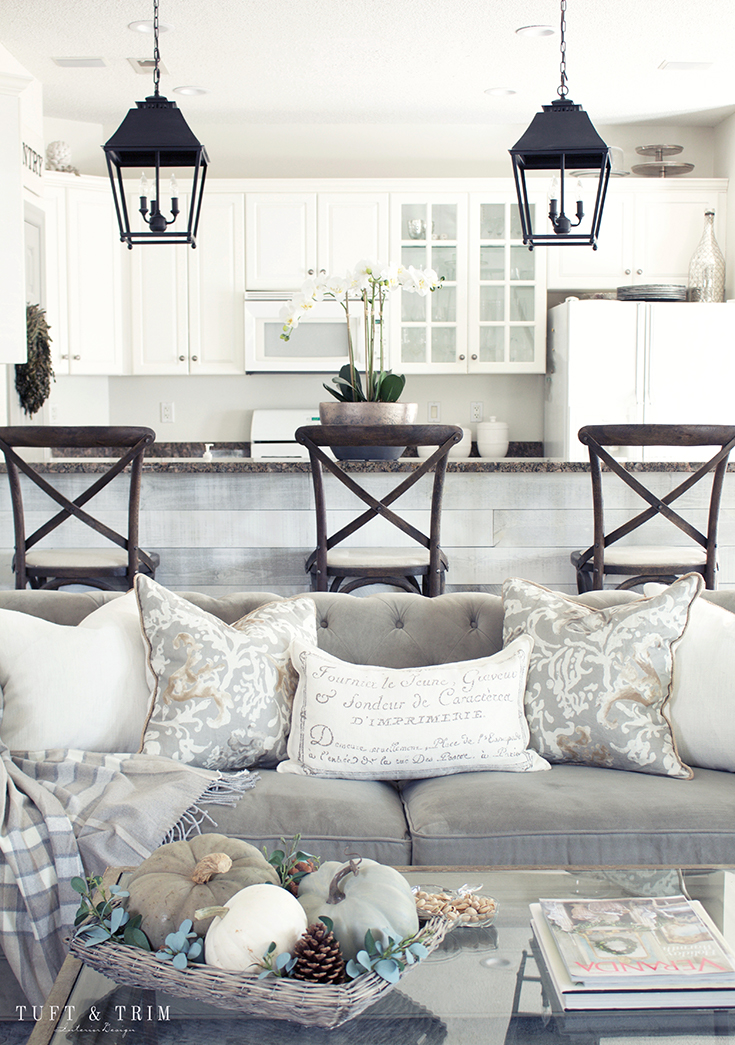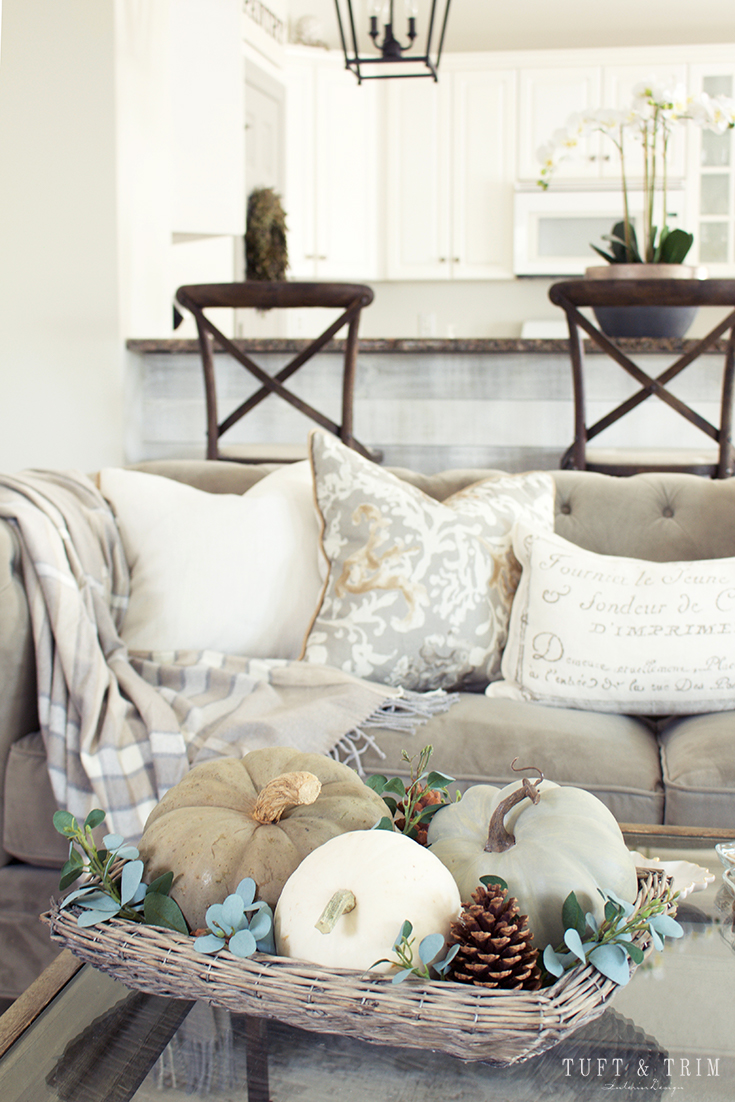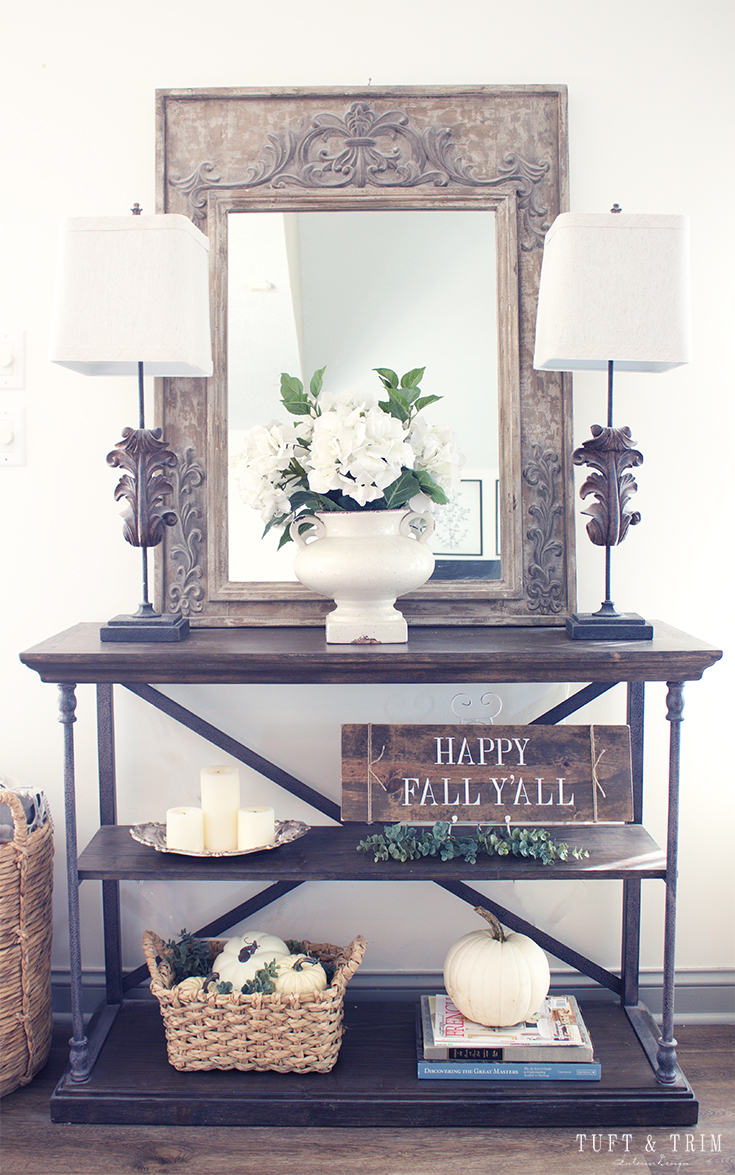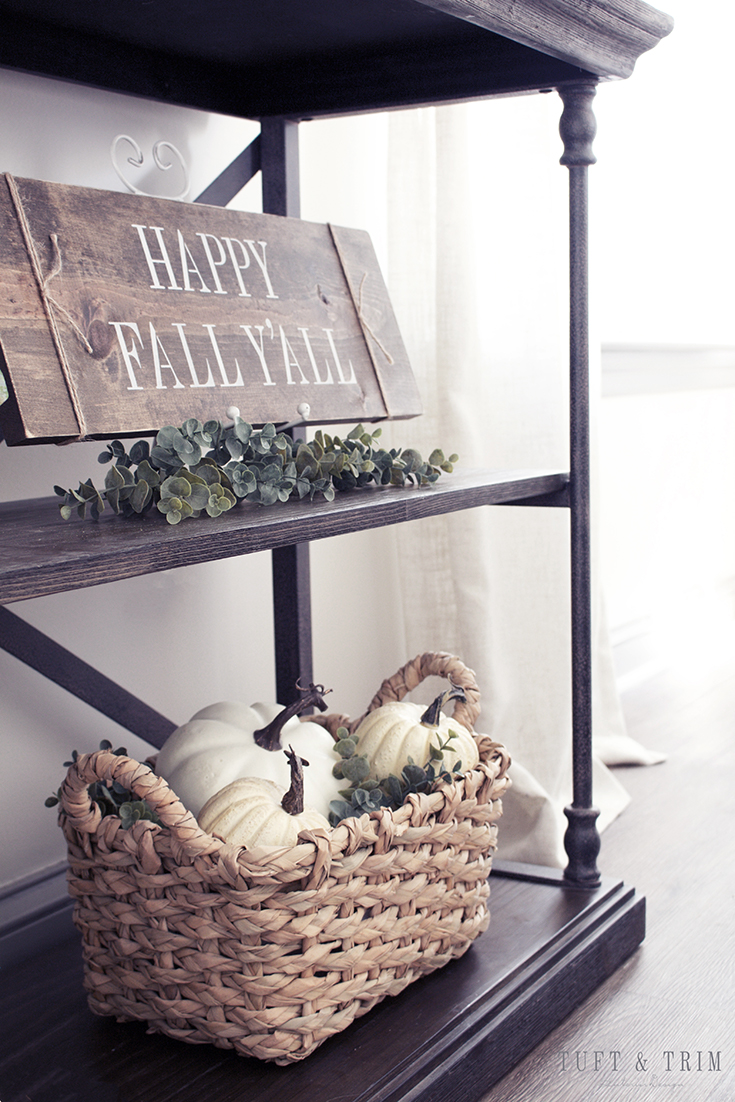 Happy Fall Y'all! Remember to enjoy the season and not get too caught up in all the craziness. You don't need to spend a lot of money to make your home feel cozy and ready for fall. Try some of these simple ideas and you'll be amazed at how easy it can be. 
So glad you stopped by! If your feeling inspired and would like to be kept up to date with other home decorating ideas, please subscribe below! You can also find more decor inspiration by following me on Pinterest and Instagram !

Related posts: