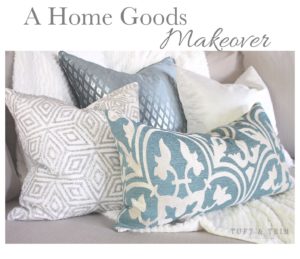 Do you ever find yourself having a vision for your home, but not sure how to get there?
 This particular client had that same struggle. Although she knew exactly what she liked,
she had a hard time picking things that looked good together and were the same style.
That's where a Designer can come in handy.
After a trip to Home Goods, she fell in love with the color blue and shades of silver. 
That gave us the direction we needed. Within a couple hours, we transformed her living
room from mix-matched to vibrant and chic. If you're wanting to revamp your space but not sure how,
follow along as I share a couple of affordable decor tips that can make a difference.
1
---
Pillows
Pillows are an easy way to add color and texture to a space.
I like to mix patterns and sizes that coordinate and compliment each other.
For instance, each pillow we picked out below have a common trait of silver but have varying textures and patterns.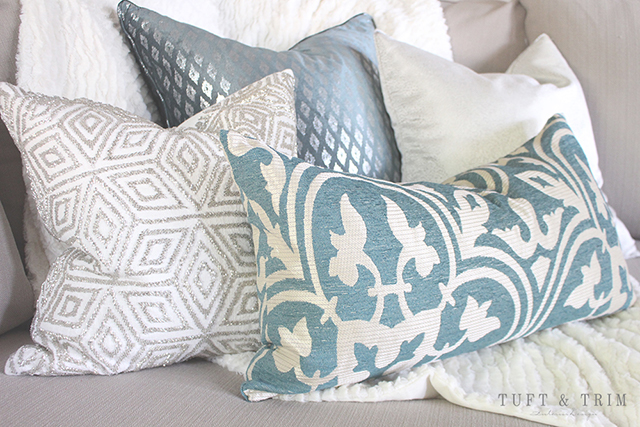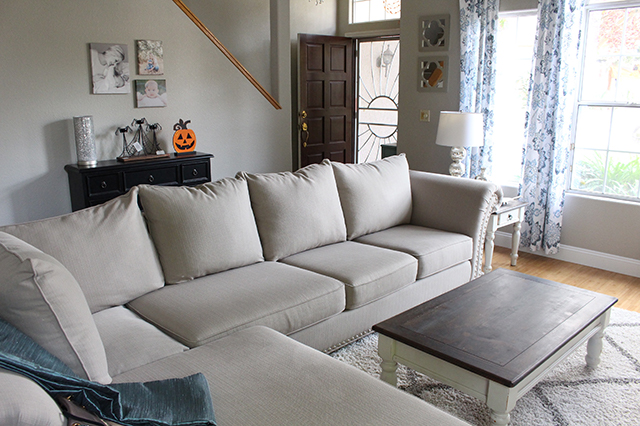 BEFORE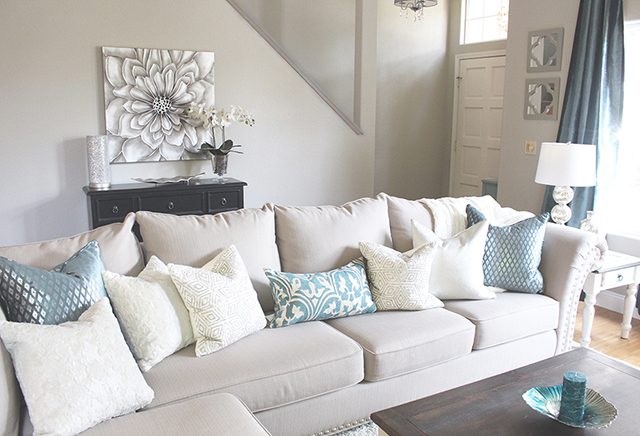 AFTER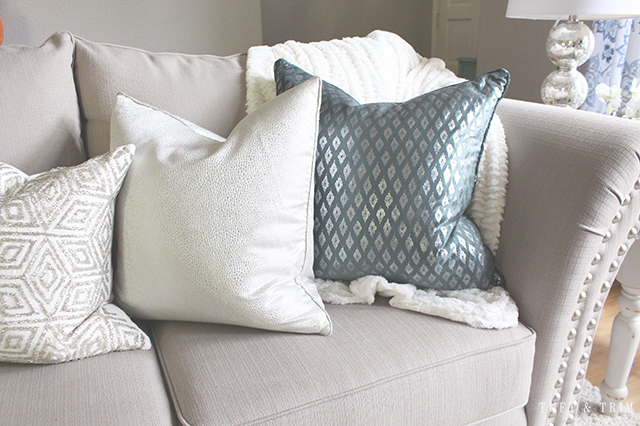 2
---
Drapes
Selecting window treatments is an ongoing battle that I constantly hear clients are facing.
With questions like, "How long should they be? What color would look best? Should I do patterns?"
In my opinion, it all depends on the particular space.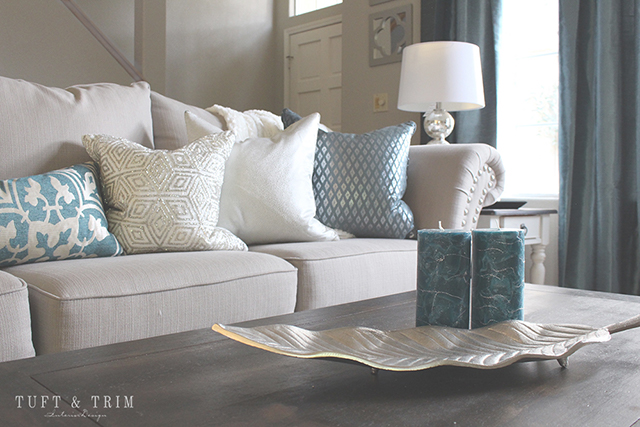 In this case, the previous drapes that were chosen were covered with a floral pattern that seemed too busy for
the space and didn't coordinate with the rest of the home's style. By finding some rich blue panels,
we were able to tie in the blue in the pillows and create a nice contrast with the light gray room. 
My number one rule in hanging curtains is that they should always touch the ground.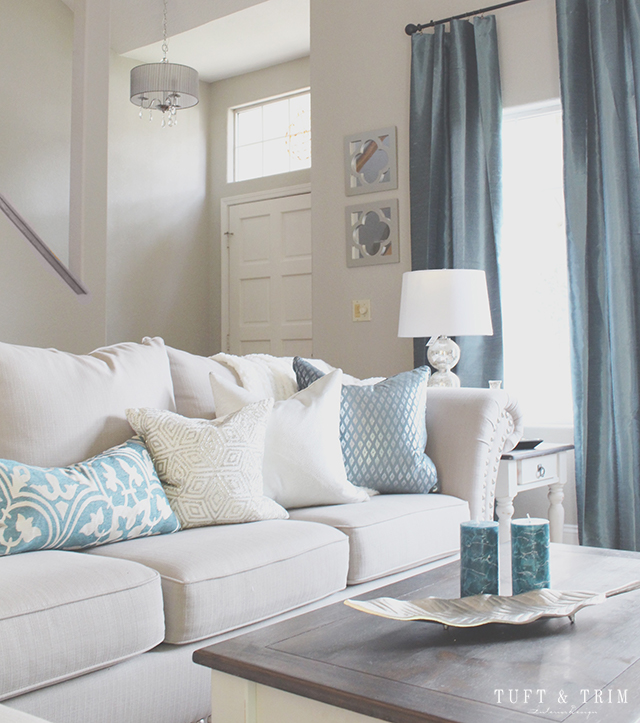 3
---
Wall Decor
What you put on your wall can make a huge difference.
I loved the canvas photos  above my client's console, but felt the wall needed something bigger to fill the space.
We relocated the pictures to a smaller wall and found artwork with silver and black that coordinated with the table.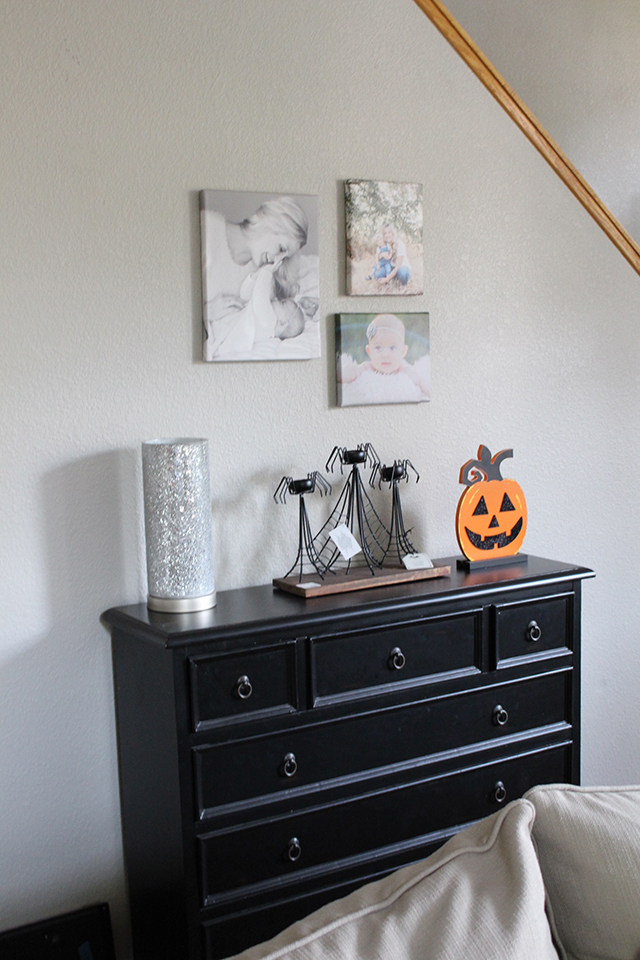 BEFORE
We also got some adorable sconces to frame the art but they haven't been hung yet.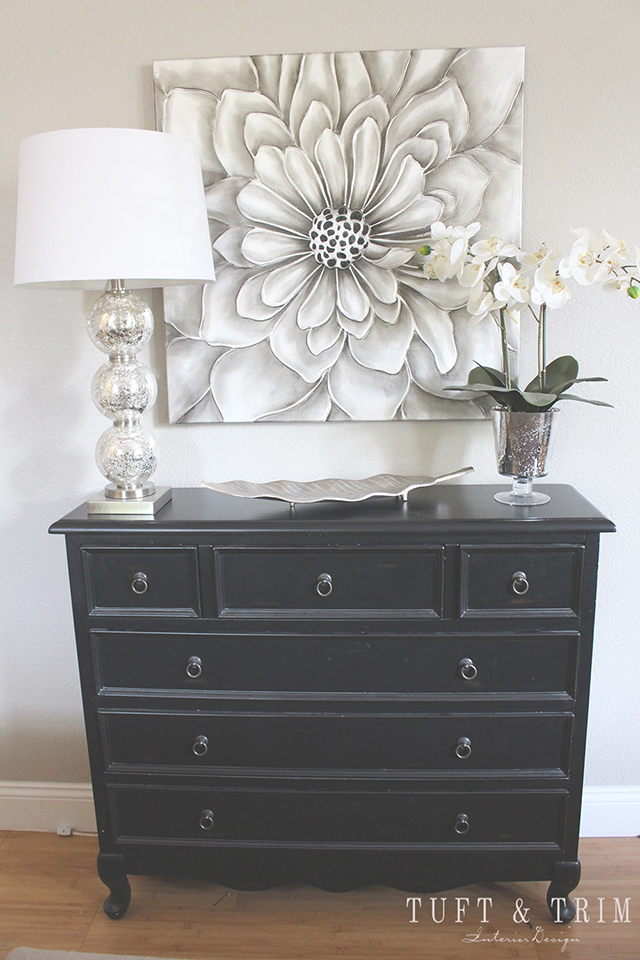 AFTER
4
---
Candles
Not only do candles smell amazing, but they are also great decorations. 
I loved how this candle's color popped against the mercury glass.
Would you believe it only cost us $6.99 at Home Goods?
These are just a couple of easy and affordable steps to create a space you love.
Don't forget to stop at Home Goods next time your wanting to dress up your space,
you never know what you might find!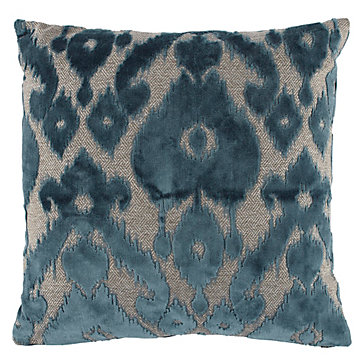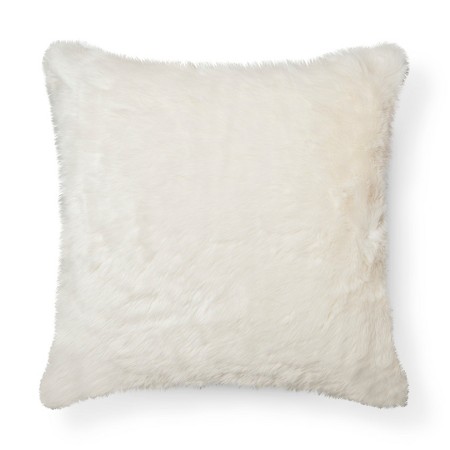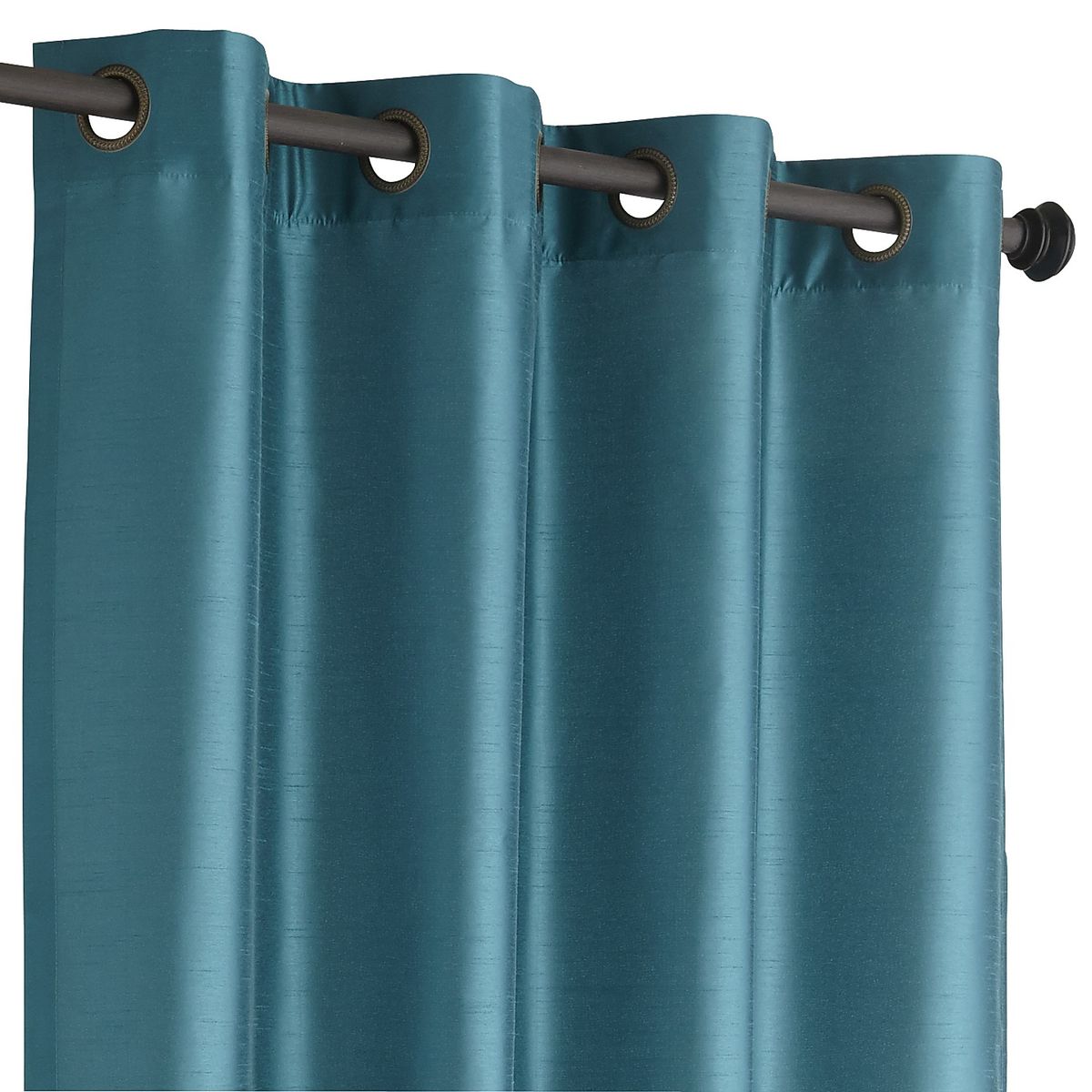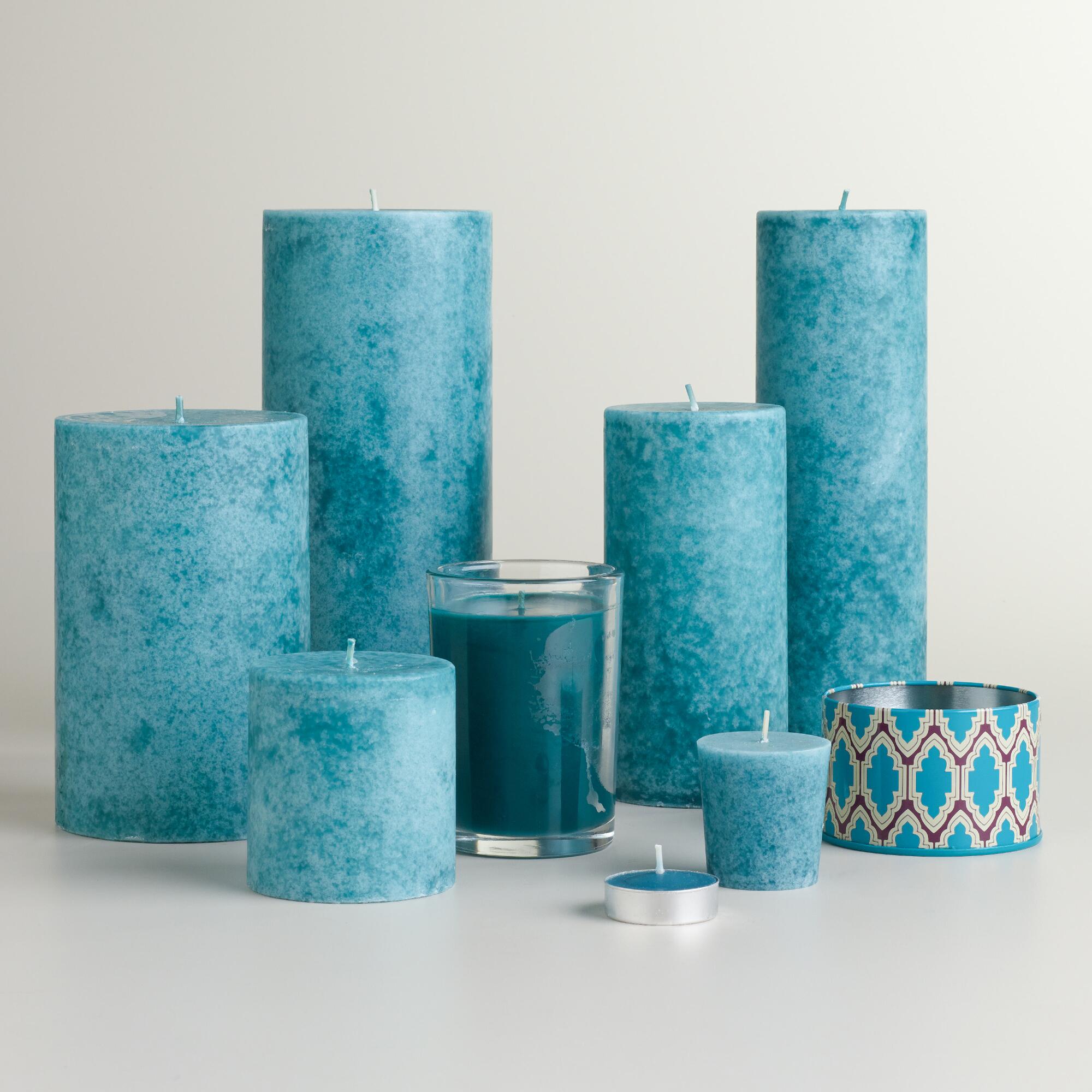 Widget not in any sidebars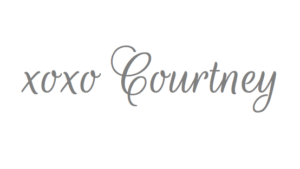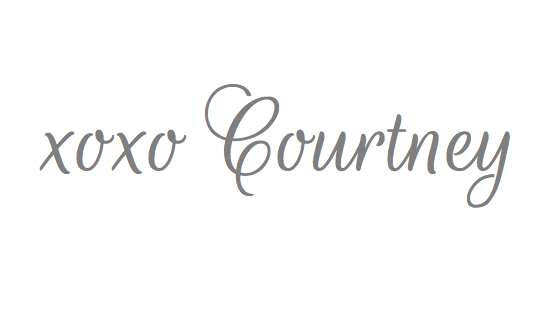 Related posts: