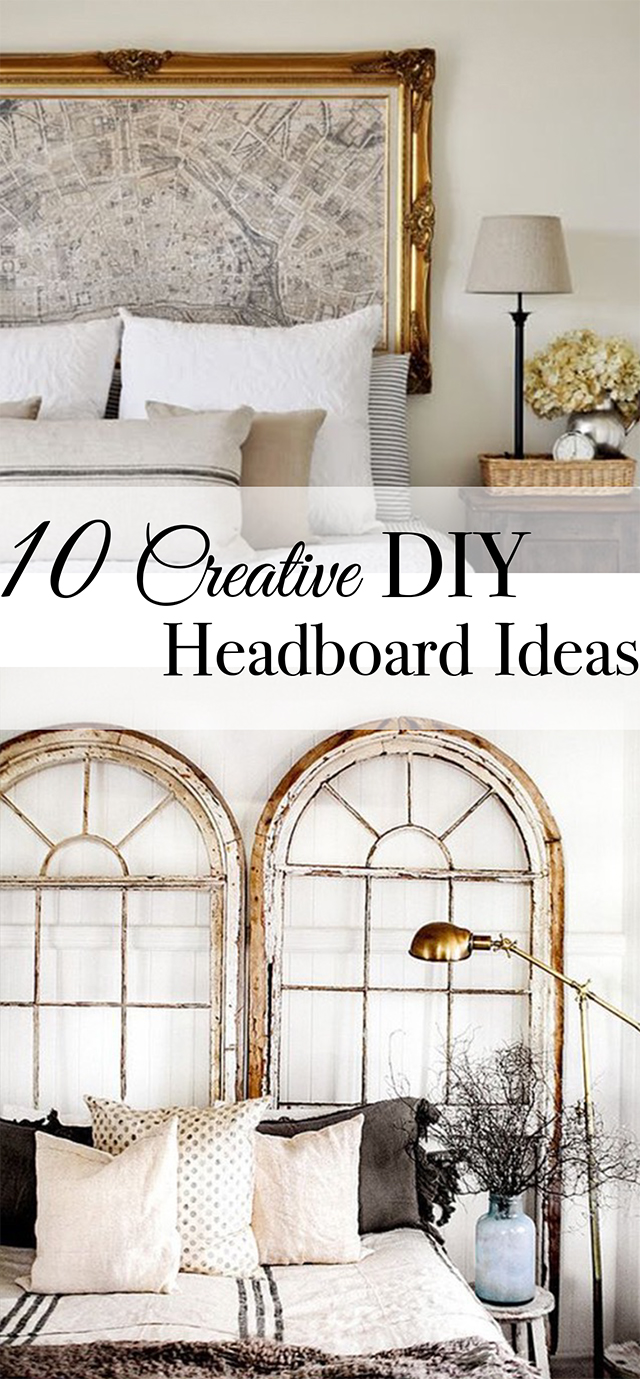 A creative headboard can transform the look and feel of a room. It's typically
the first thing you see when you walk in, making it the perfect opportunity to make a statement.
When looking for a bed for our master bedroom I was inspired by so many great ideas which
sparked the theme for this post. Here are some of my favorite headboards I came across,
and most of which can be extremely affordable. If your looking to create a unique and fun
headboard, try getting creative with one of these DIY ideas!
1. DOORS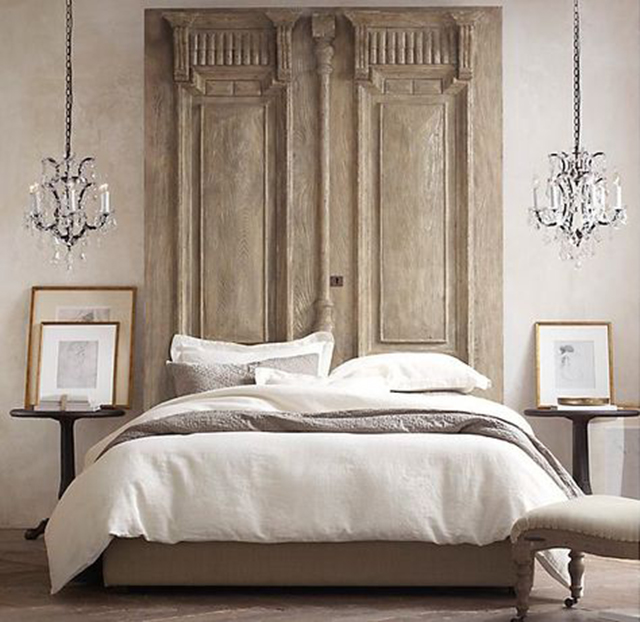 These antique french inspired doors from Restoration Hardware were on the top
of my list, as well as the top of my budget. But what I love most about this bed is the height.
If you have tall ceilings, a tall door headboard can be just what the room needs.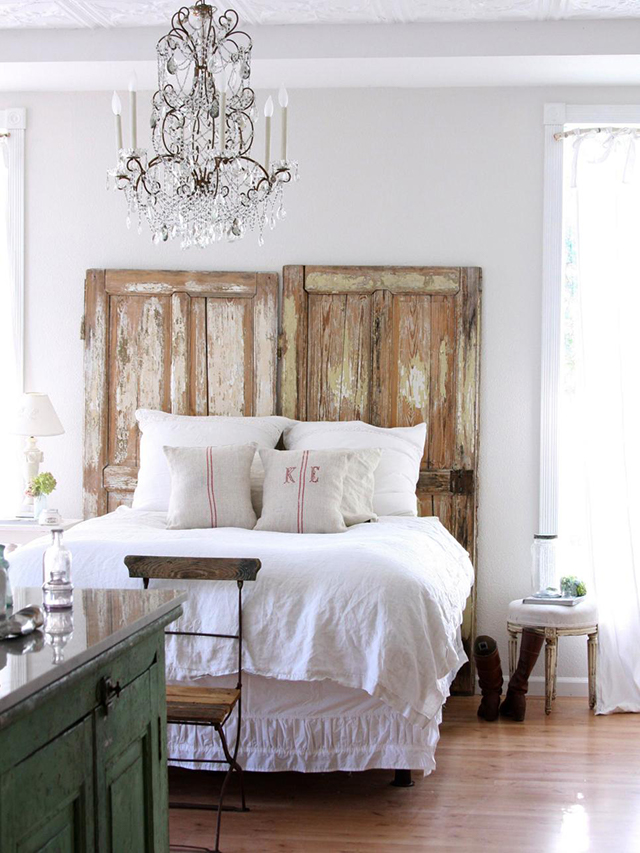 These old wood doors are perfect. If your looking for a rustic style, these can be an easy find.
Check your local antique stores, or even try craigslist!
2. WALL ART/ DECOR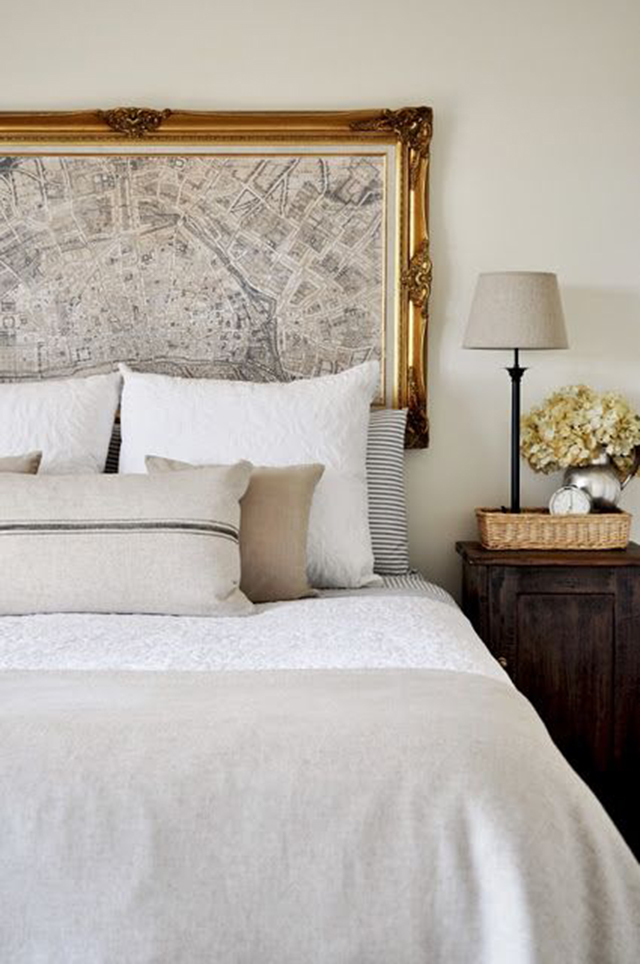 If you have a large art piece, or map like the one shown above, it could serve as the perfect headboard.
I recommend finding one that matches the width of your bed.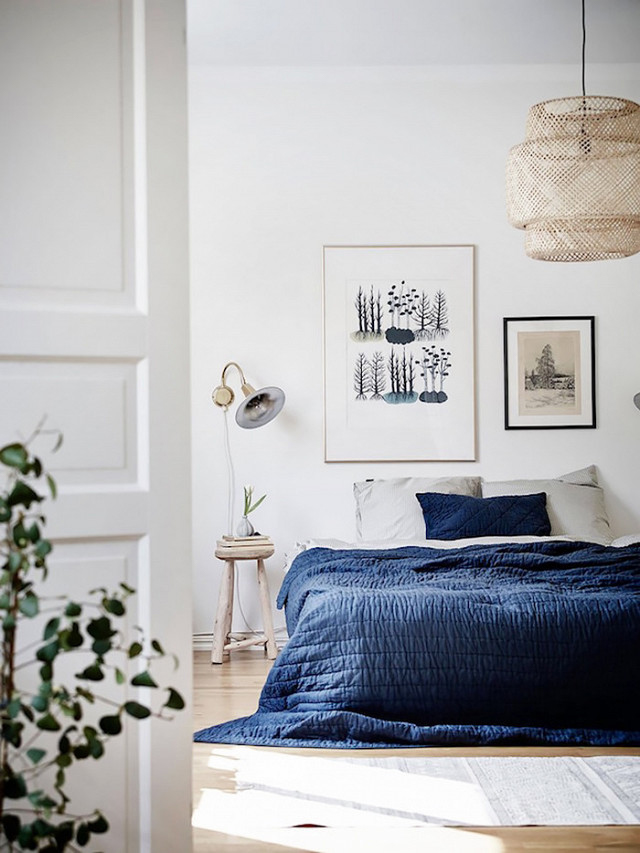 Or you might want to use different sizes of framed art to create a more abstract, modern vibe.
3. LARGE FRAMES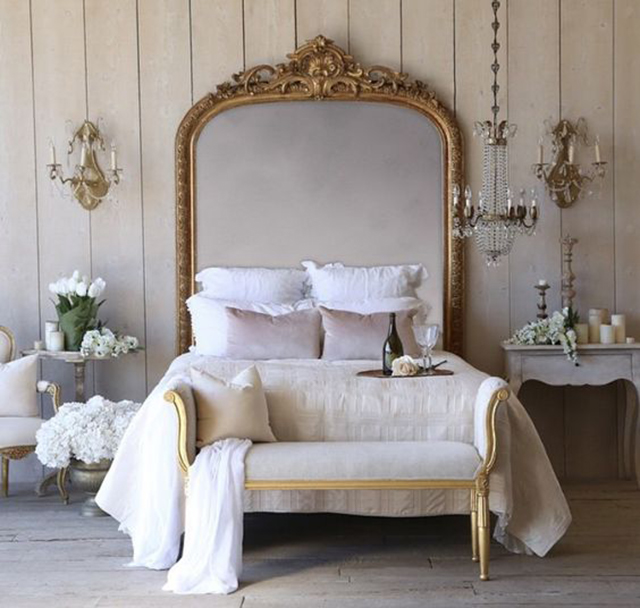 If you find something you think is too big, it probably is perfect.
The height and grandeur of this frame takes center stage in this room.
4. ARCHITECTURAL ELEMENTS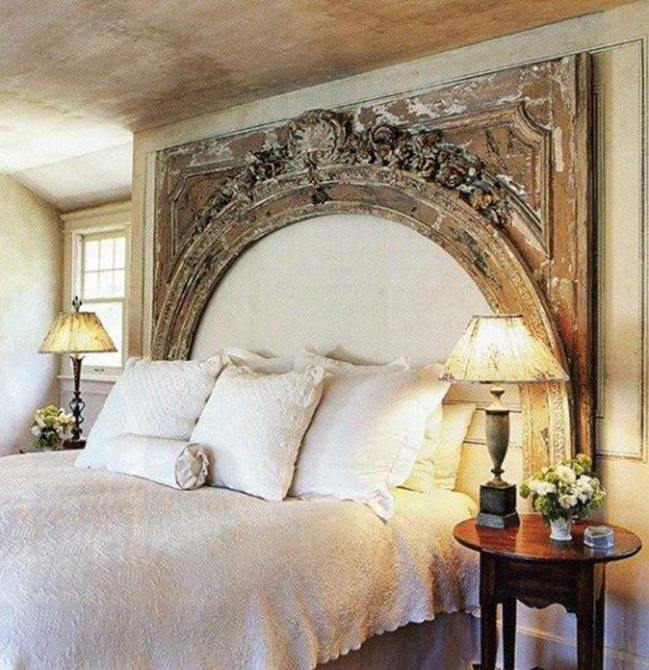 This beauty may be hard to come by, but if you ever find something similar, it's a must have.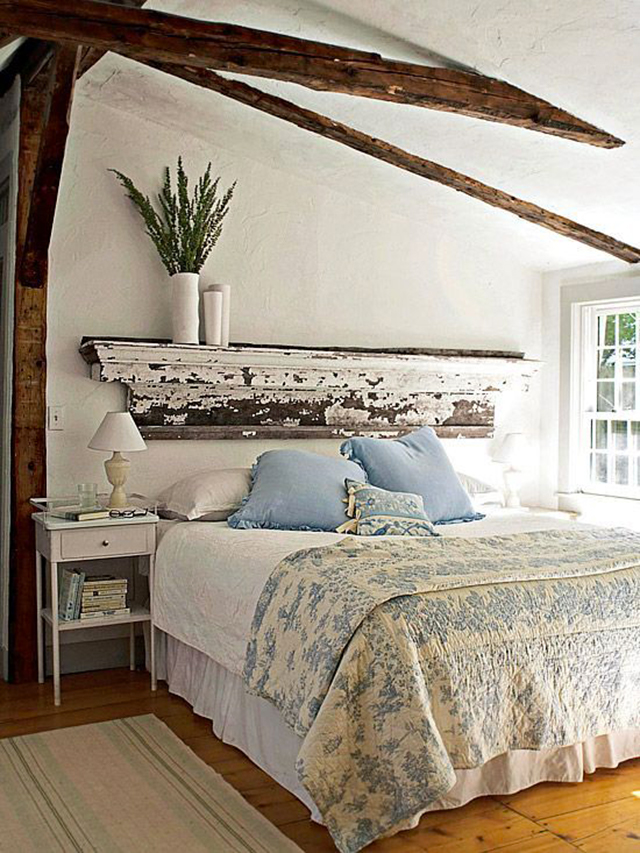 An old shelf can also act as a headboard, it can be great for displaying decor above the bed.
5. MIRRORS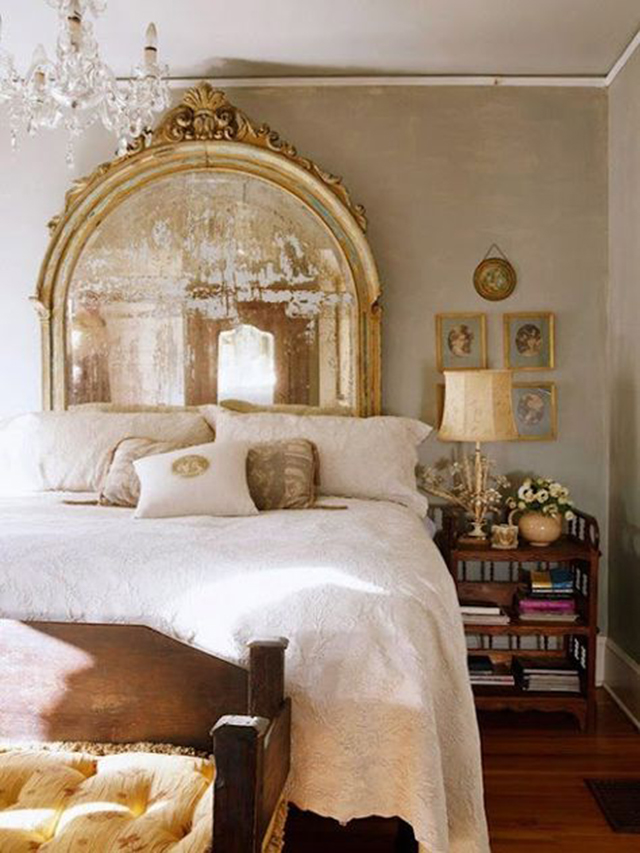 There's nothing wrong with using a mirror for a headboard,
it can help the space seem bigger and reflect light to help lighten up a room.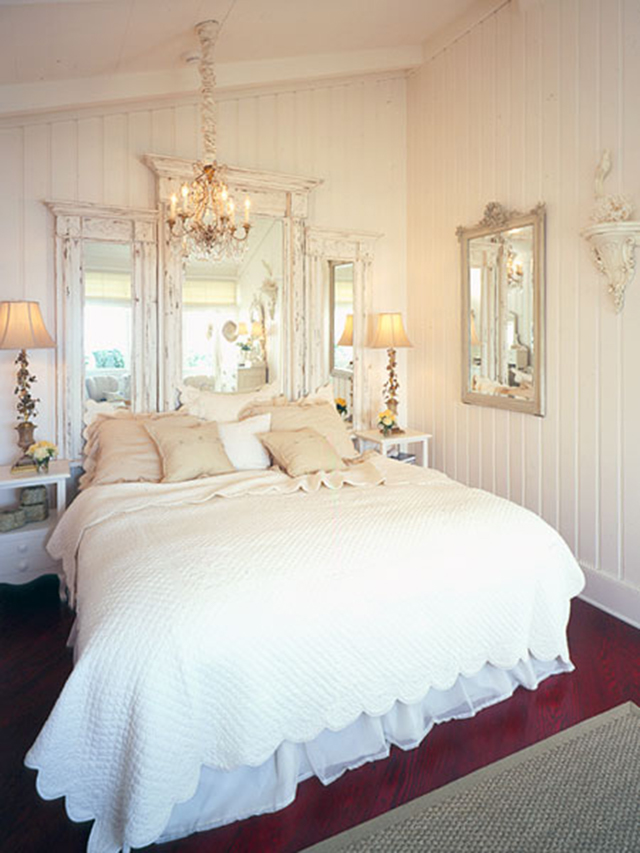 If you can't find a mirror big enough, you can always try using multiple mirrors.
6. WINDOWS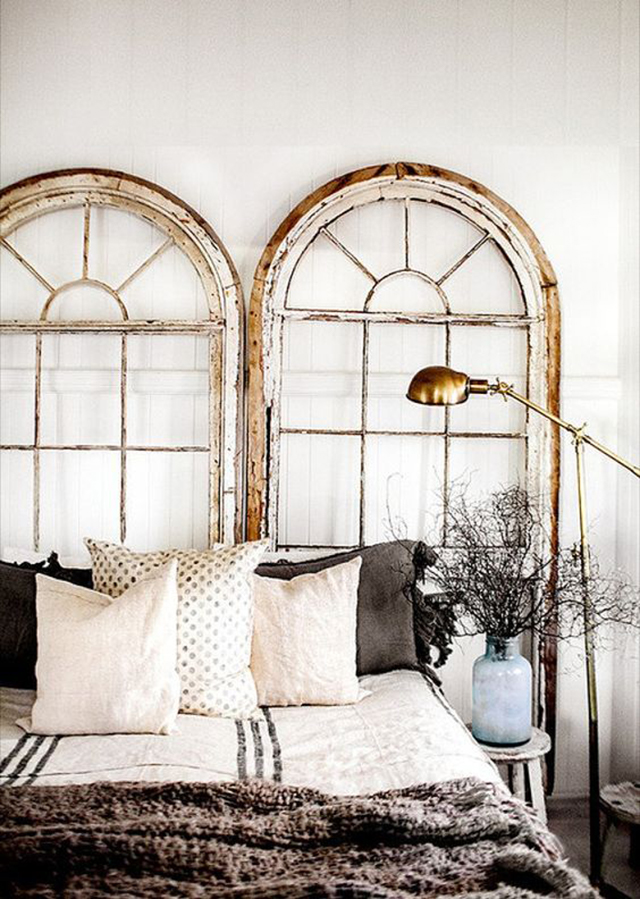 Of all the ideas, this one might be my favorite. The arched windows create such a unique and
dramatic headboard. And the 4 combined windows below create the perfect size.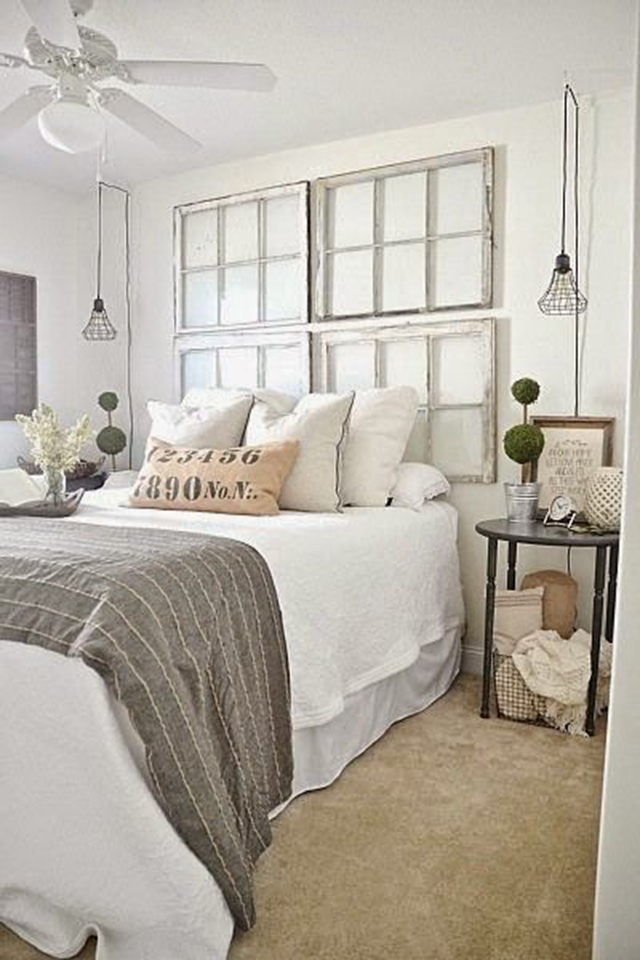 7. FIREPLACE MANTLE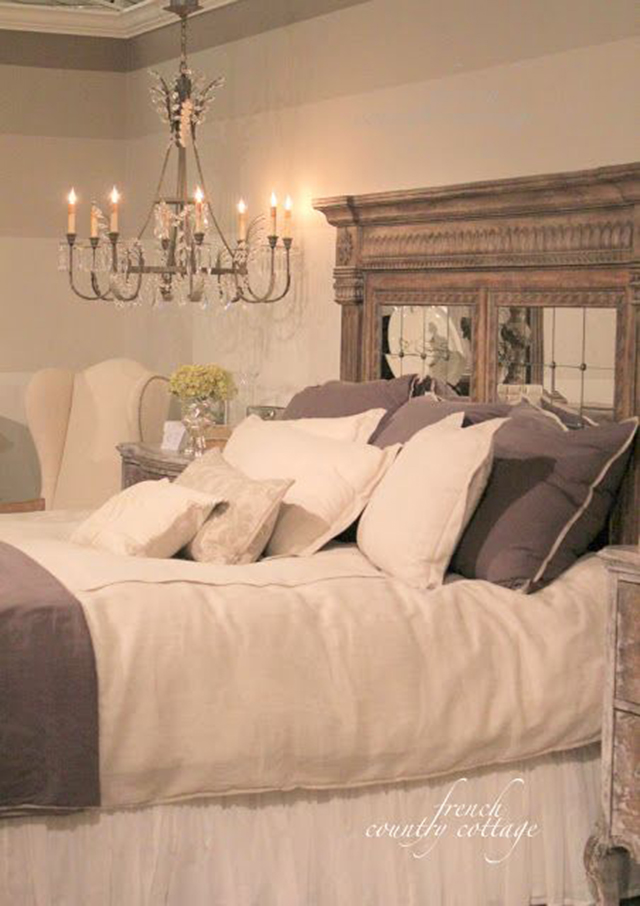 I love this unique idea and after looking around at antique shops, I've found its really not too
hard to find old fireplace mantles. It's finding one the right size that may be the bigger challenge,
but well worth it in the end.
8. RECLAIMED WOOD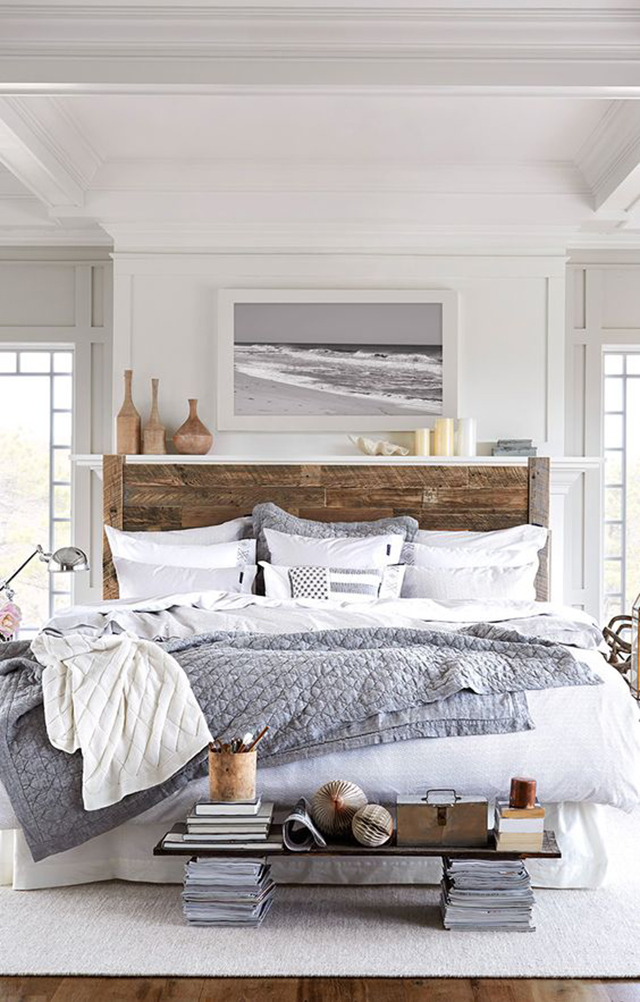 Another popular trend and easy to make!
Reclaimed wood can add the perfect touch of rustic to a room.
9. ROOM DIVIDER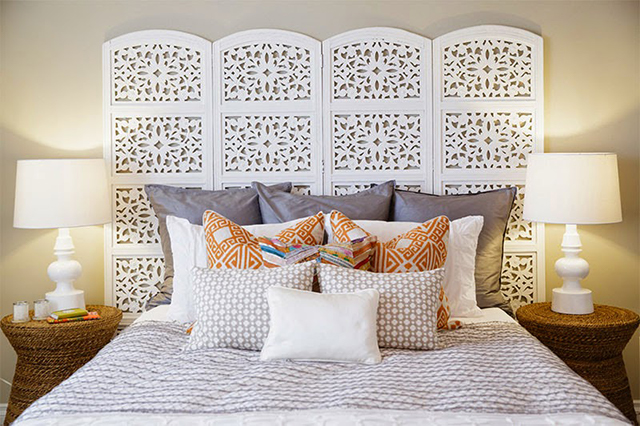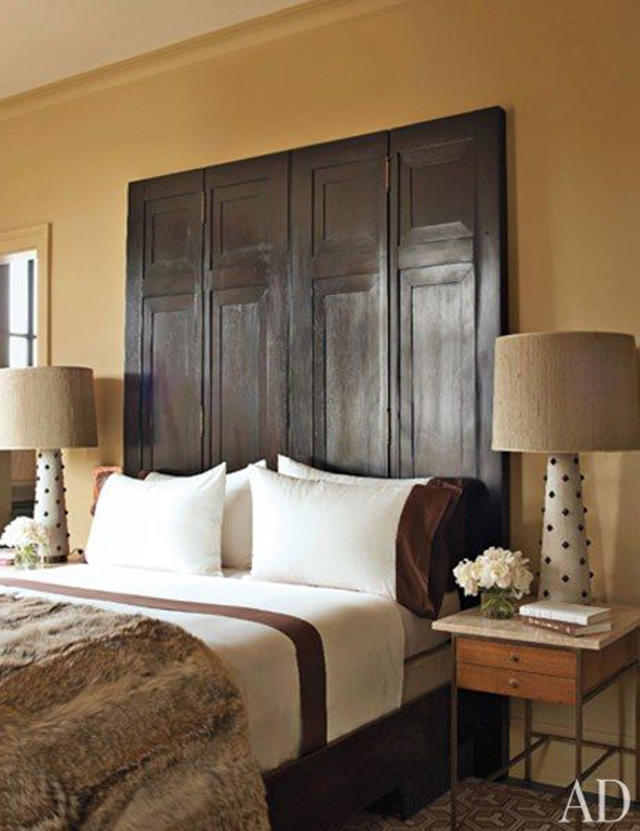 10. Rug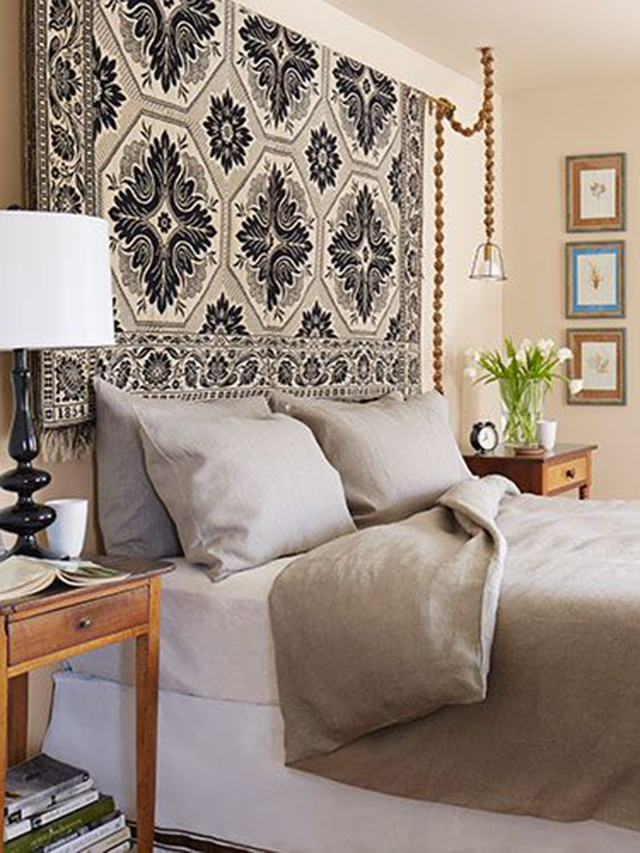 Now this is creative! But what a perfect way to display an antique rug!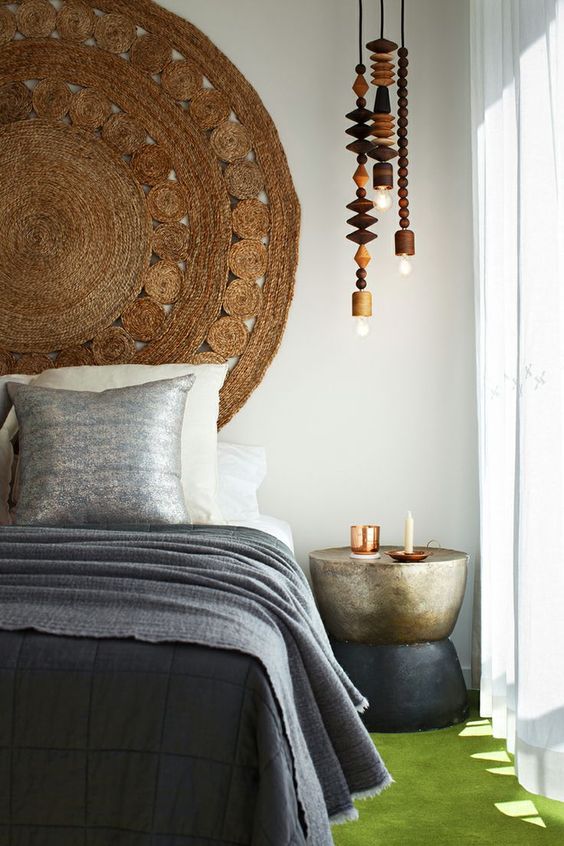 It's way more fun when you think outside the box, isn't it?

Widget not in any sidebars

Related posts: